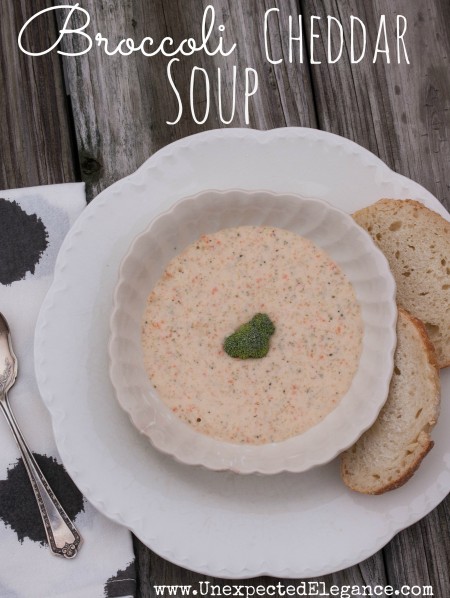 I have a friend that is my go-to for recipes…do you have a person like that!?!  She suggested her broccoli cheddar soup for dinner the other night and I believe it is a hit!!!
It only took about 30 minutes to make and even the kiddos love it. 🙂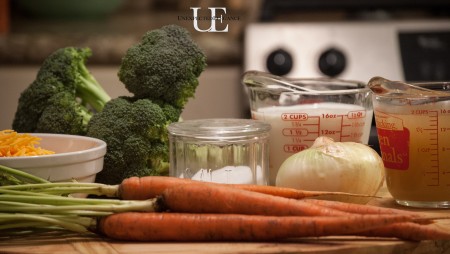 Ingredients:
1 finely chopped onion, 1/4 cup flour, 1/4 cup and 2 Tbs. butter, 2 cups whole milk, 2 cups chicken stock, 1 cup finely chopped carrots, 2 cups finely chopped broccoli, 2 cups cheddar cheese, salt and pepper.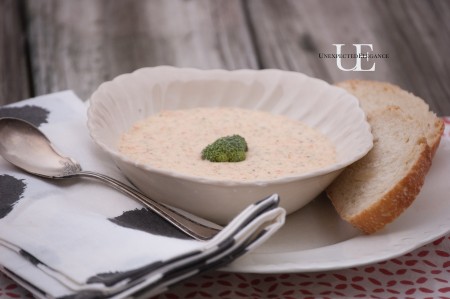 Directions:
Saute onions in 2 Tbs. butter, then add flour and 1/4 C butter to make a roux.
Stir for approx. 5 minutes, then whisk in whole milk and chicken stock.
Simmer for a few minutes then add carrots and broccoli.
Let cook for 20 minutes, then add cheddar cheese and salt and pepper for taste.
*******
 I suggest putting the finished soup in a food processor before serving for a smoother, creamer soup!! JUST MAKE SURE TO TAKE OUT THE "PUSHER"AND HOLD A TOWEL OVER THE OPENING!  Hot soup will cause it to shoot out of the lid! 😉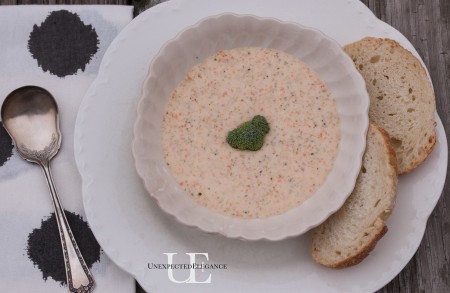 This is a quick and delicious meal…perfect for a cold day!
{Thanks, Tiffany!!!}