Yesterday we (my girls, mother and sister-in-law, niece, nephew, and me) all drove to Rehoboth Beach, DE to stay with my husband's aunt and uncle.  Last night we all went to the Boardwalk to eat dinner and go to Funland.
The kids were excited to get a glance of the beach.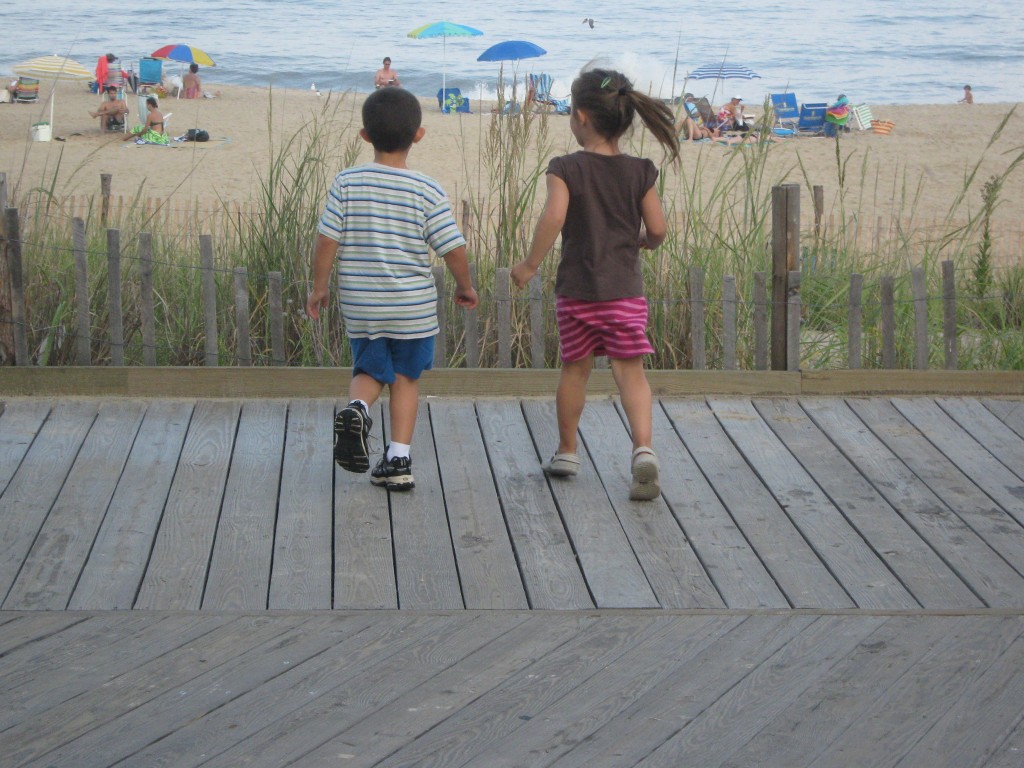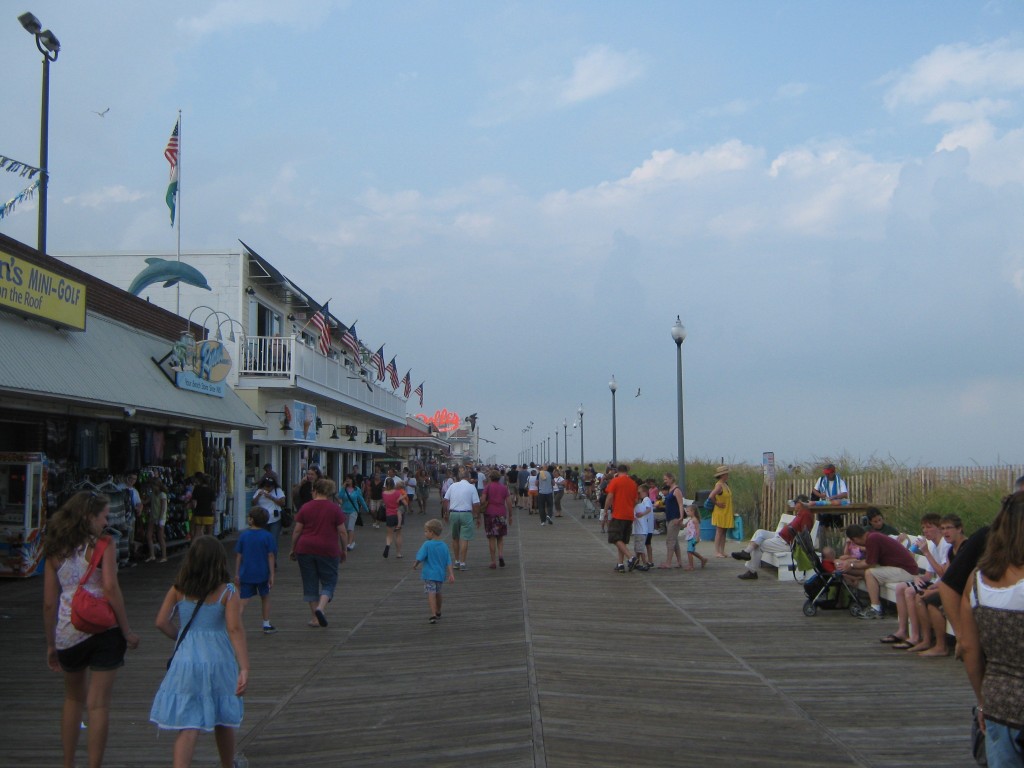 We had yummy Grotto's pizza for dinner and the kids got balloons on the way out.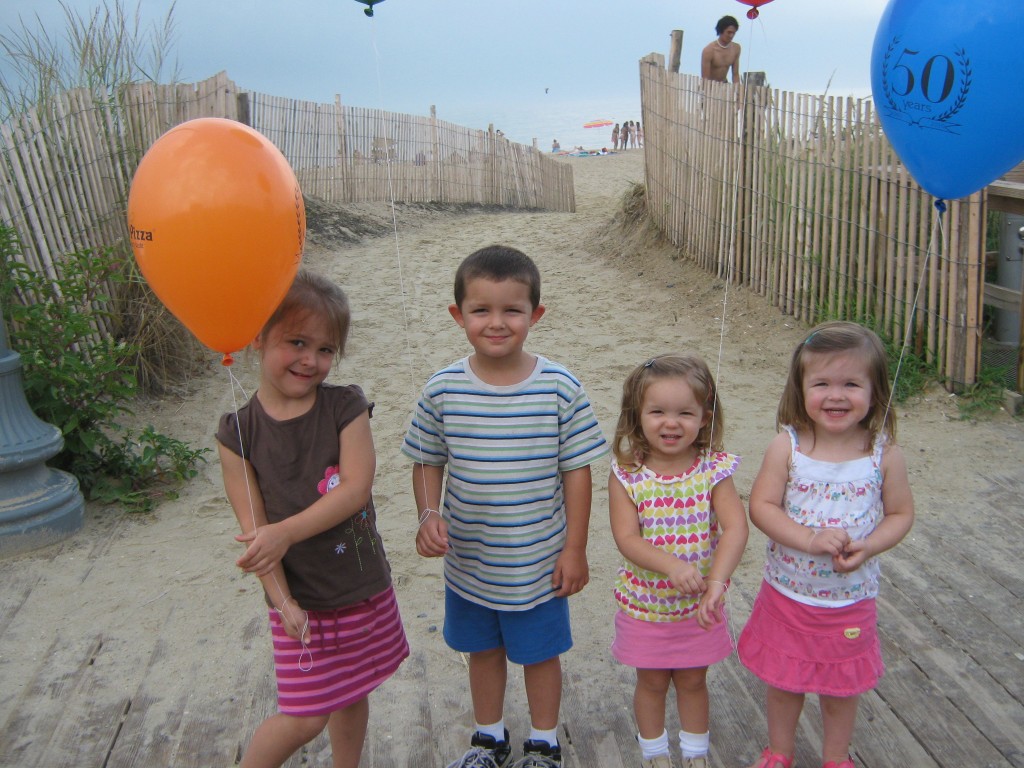 Then on to  Funland. I am happy to report that BOTH of our girls LOVE rides!!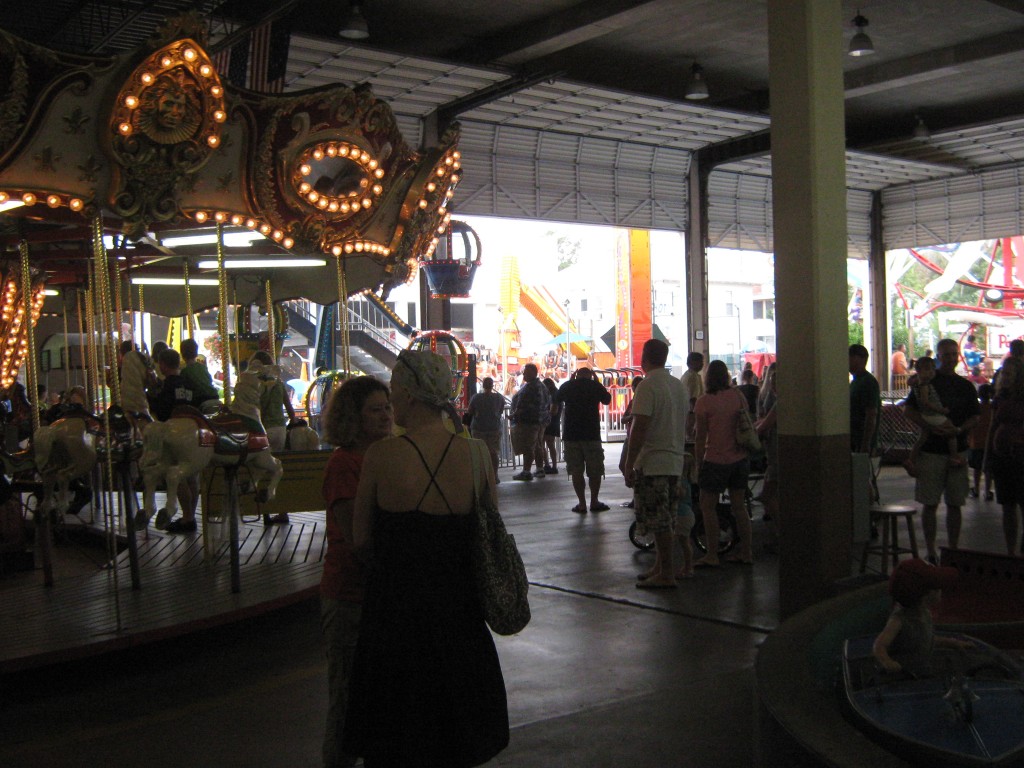 This morning we all went to beach.  It was cloudy and a little cold, but the waves were great and the kiddos were having so much they didn't mind.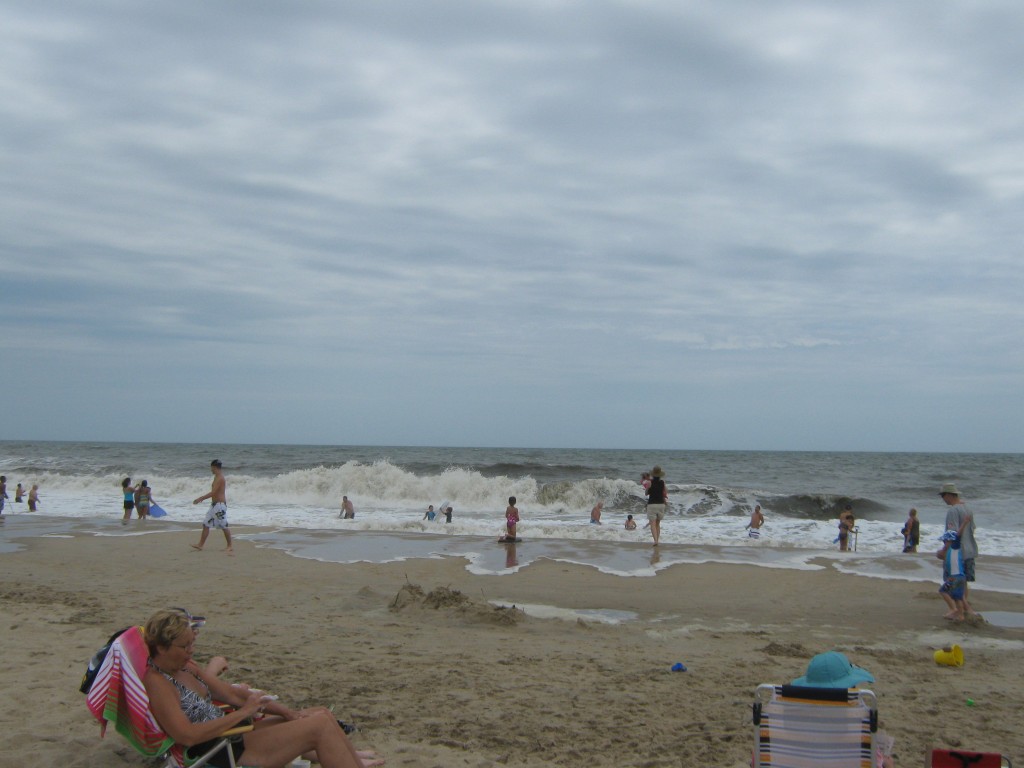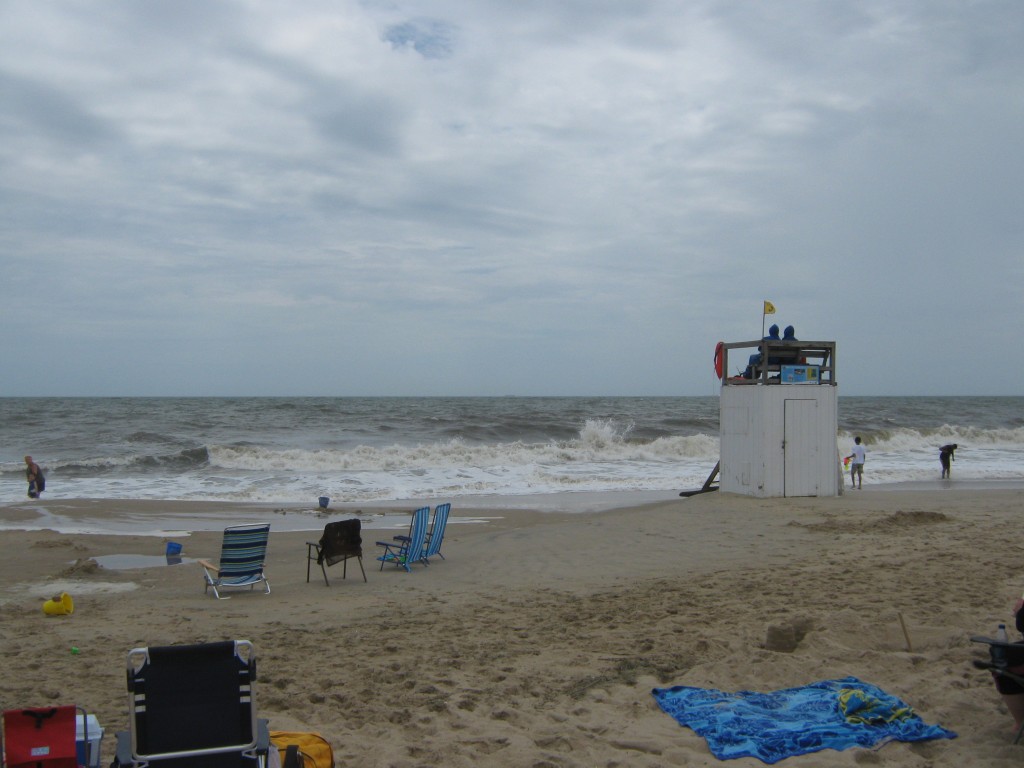 This afternoon the outlets and back to the Boardwalk tonight.