I thought I would take a break from my trip and tell you about a little recycle project I did a few weeks ago.  Remember the Roadkill Rescue Challenge Table?  Well, I had some leftover posts and my neighbor suggested a candle holder.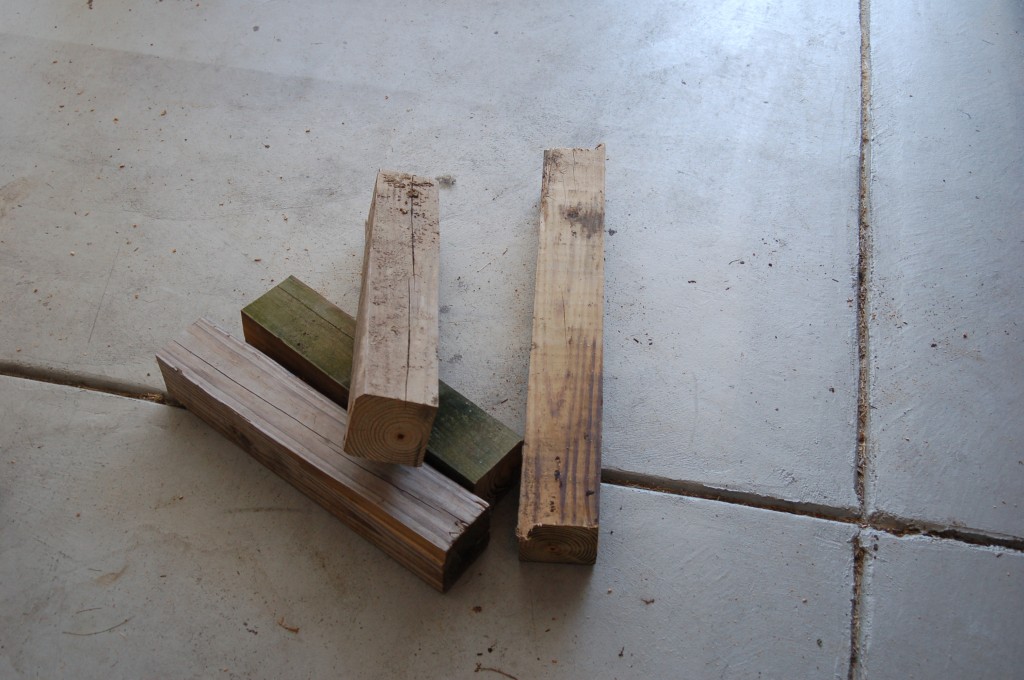 I drilled holes in the top of three posts with a 1 1/2 in. bit to fit tea lights.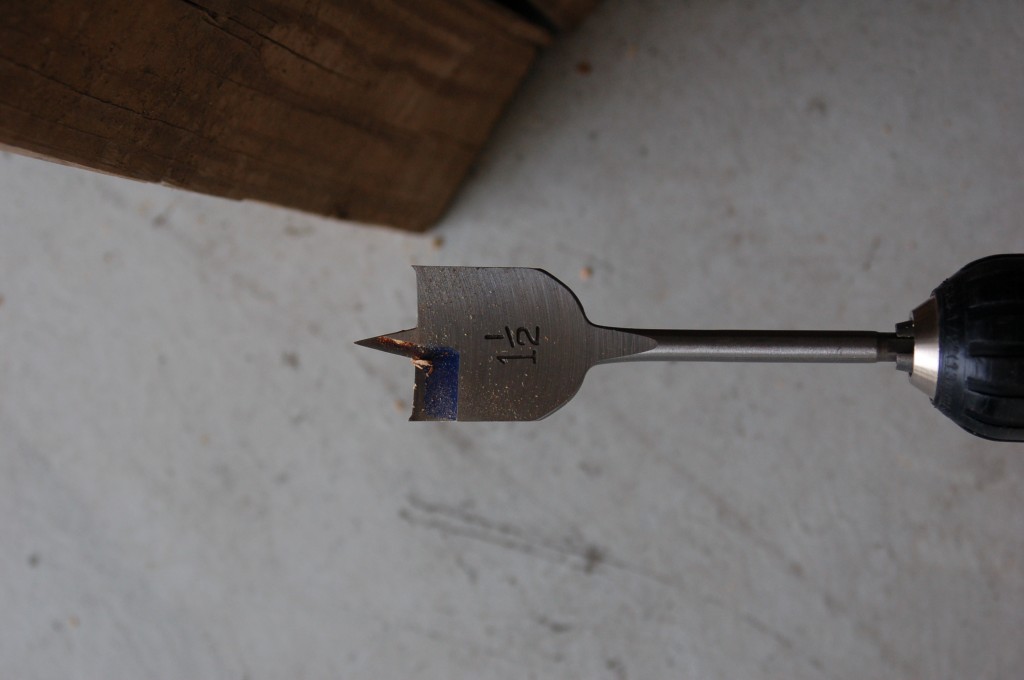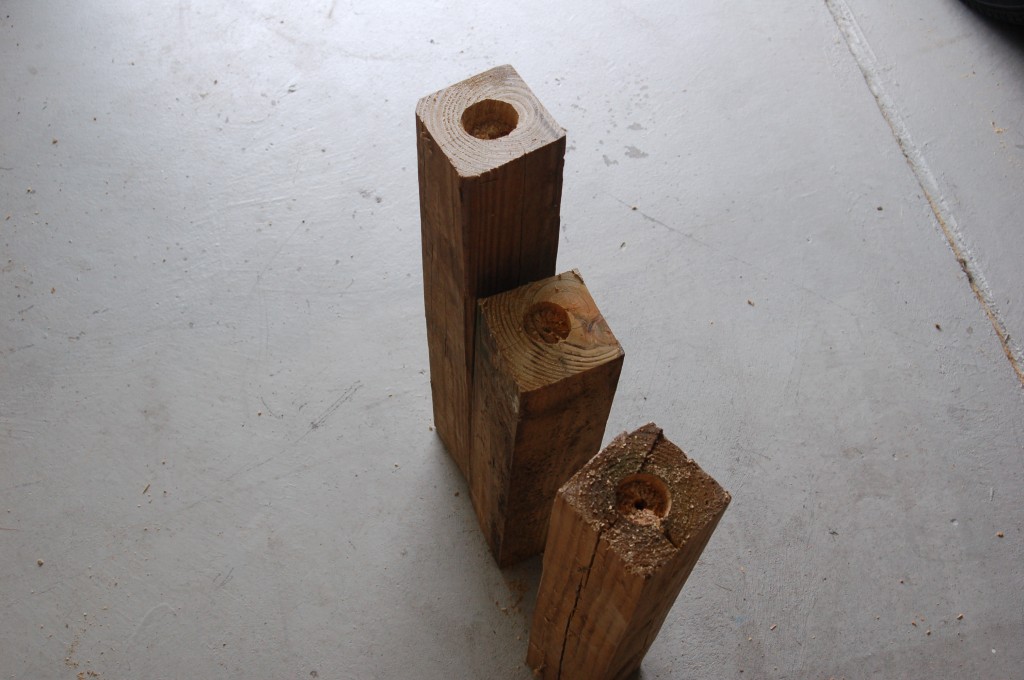 To keep all three together, I drilled small holes through each post and connected them with heavy gauge wire.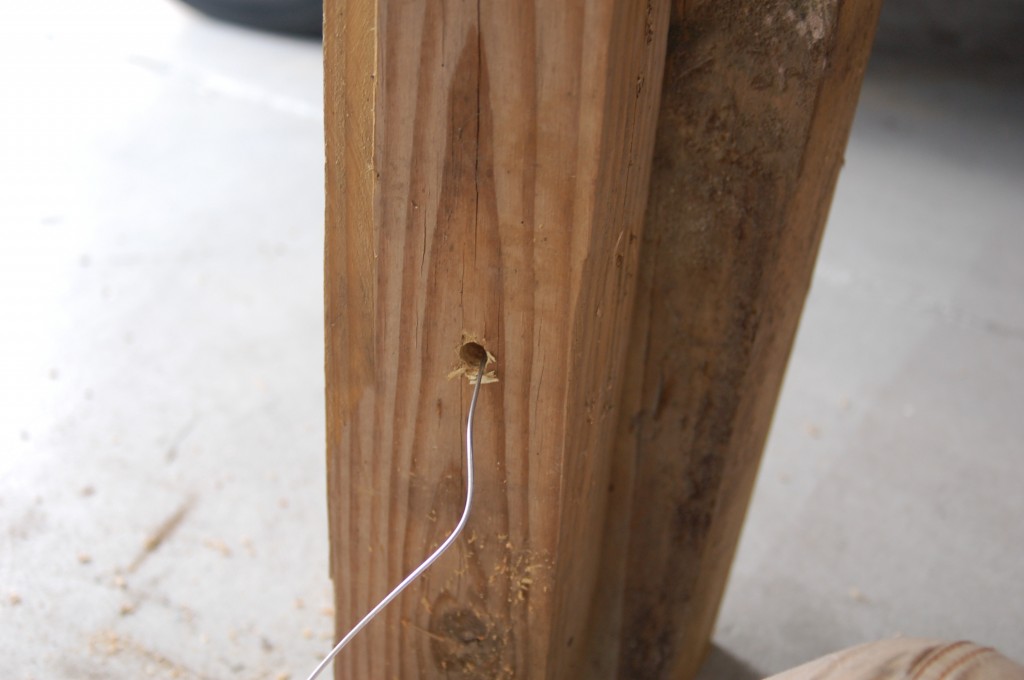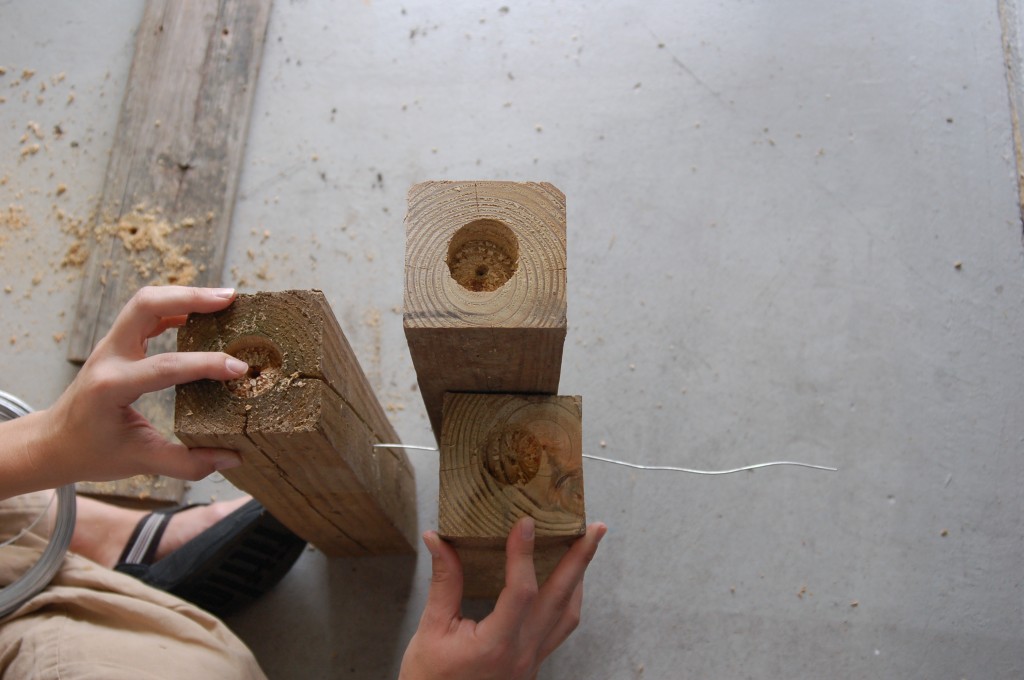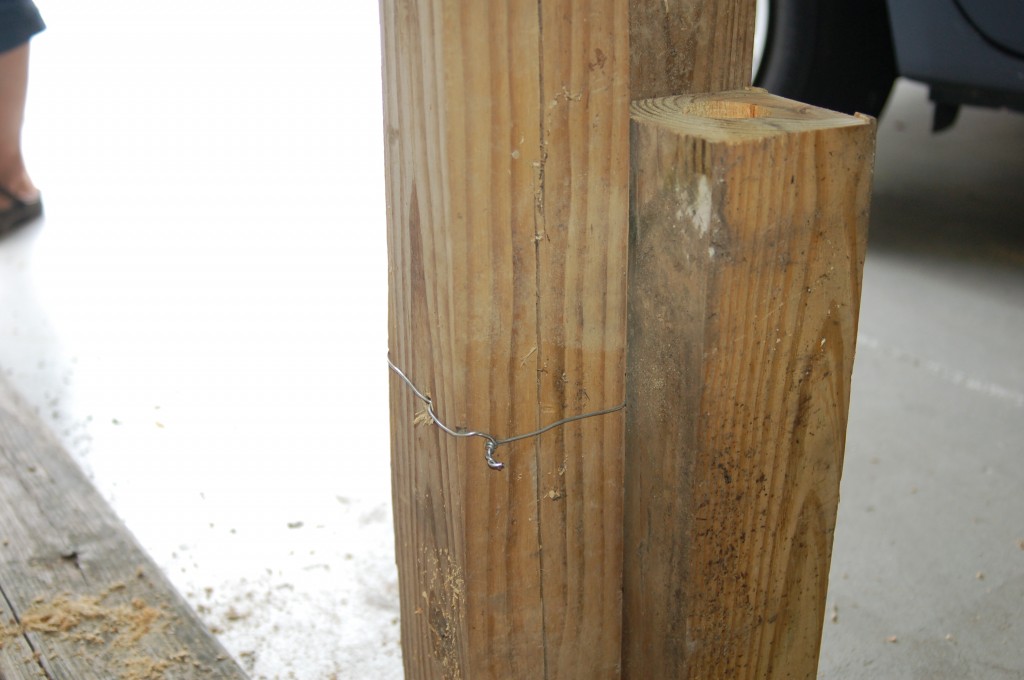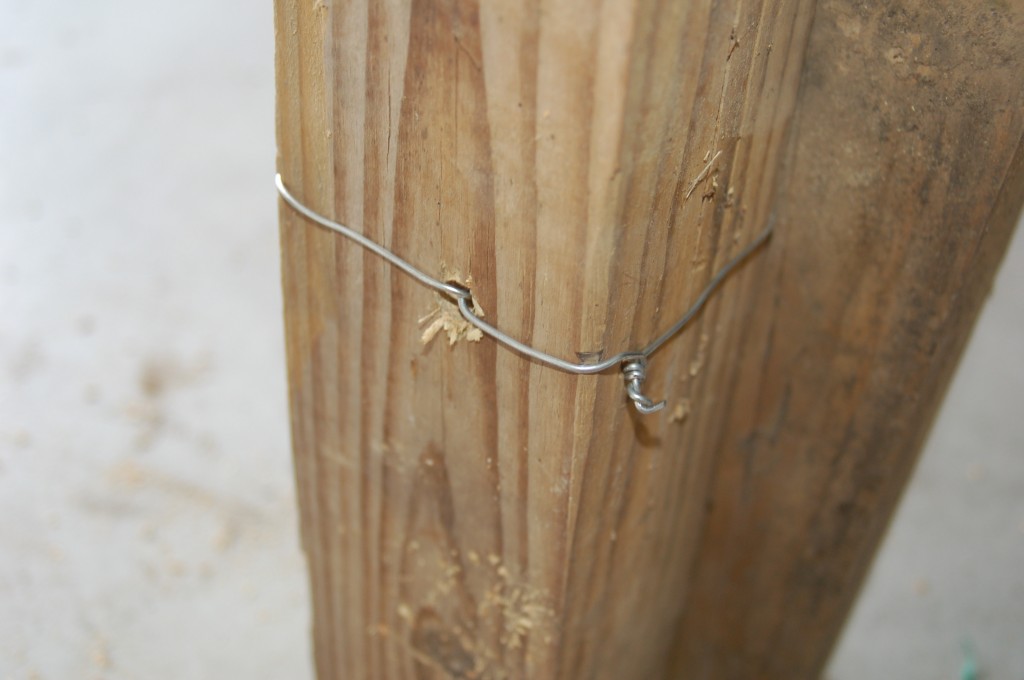 To finish it off, I wrapped it in rope and added tea lights.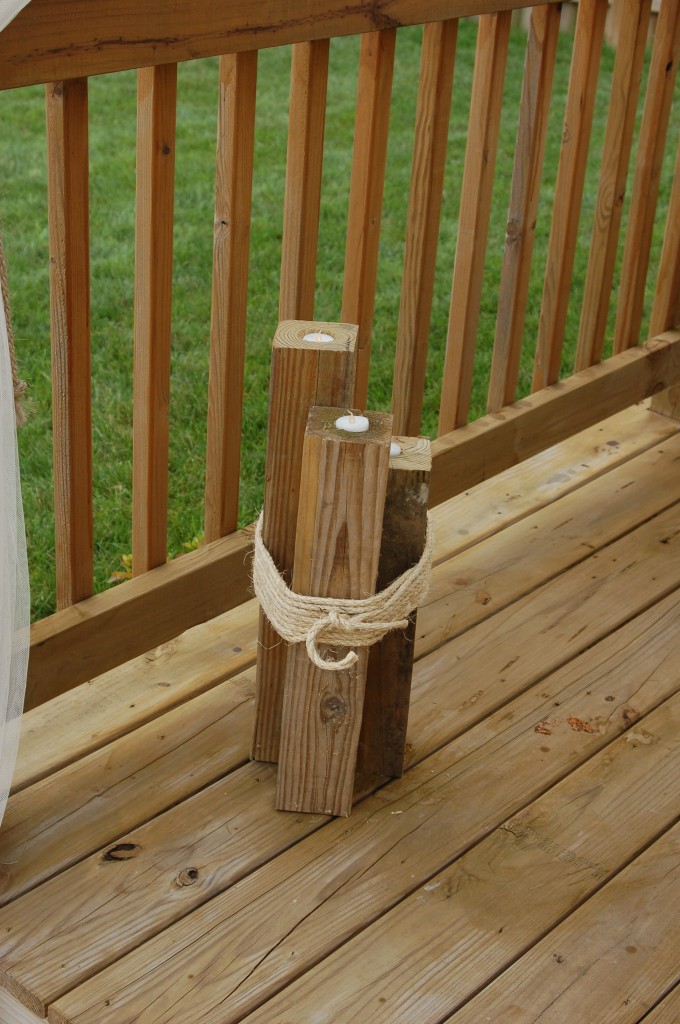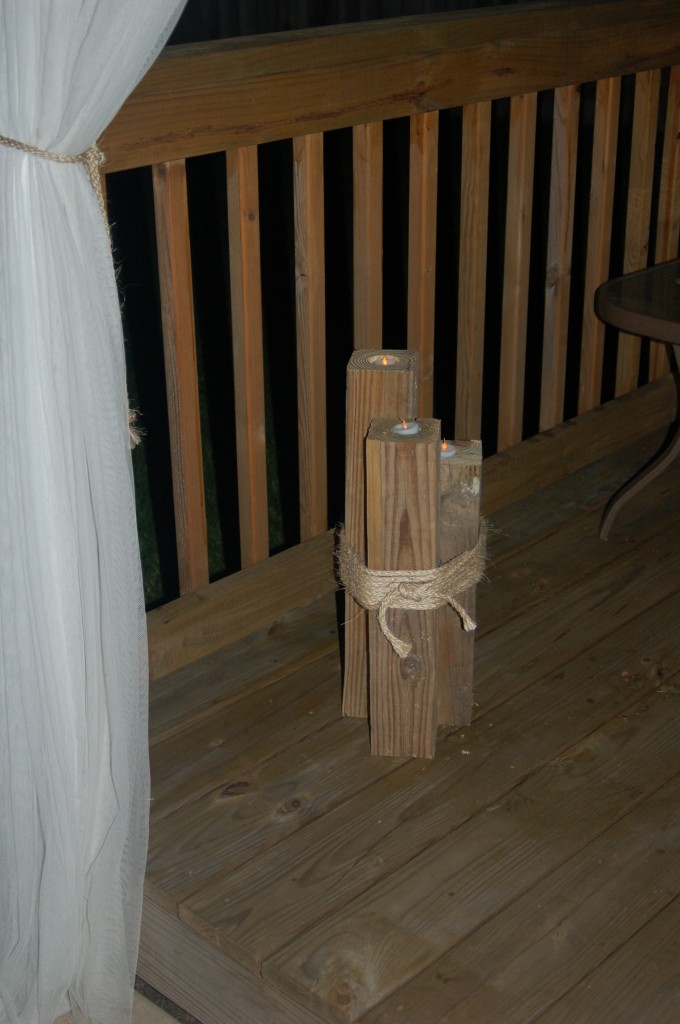 It works well with all the changes I am making outside and adds a little ambiance.