Well, the past few days I have been BUSY!
On Tuesday I went to a large auction in Ephrata, PA.  On the way there I drove through Pennsylvania countryside.   There are lots of farms, farm stands and Amish riding in their buggies/bikes along the road.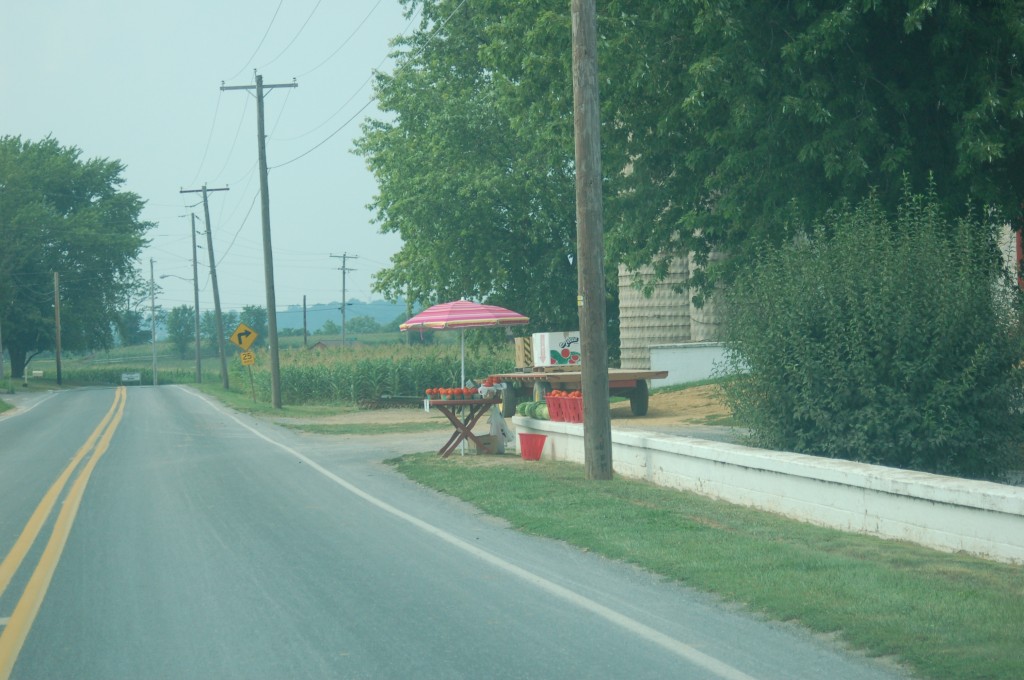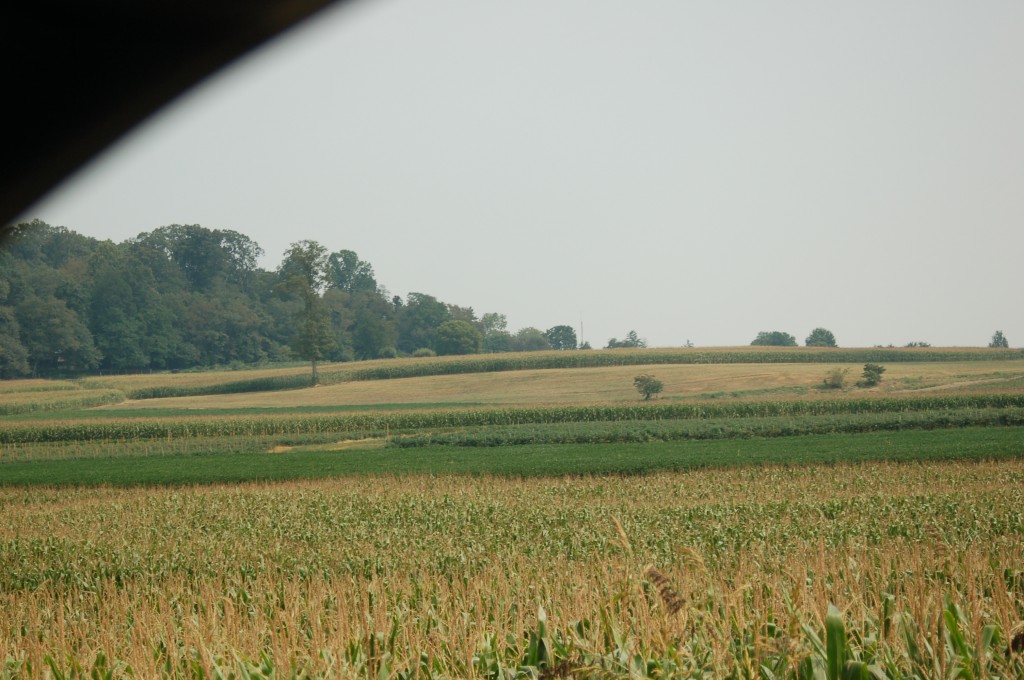 There were three sets of auctioneers going at once, so I had trouble keeping up with what I wanted to bid on. The weather did not help!! It was extremely hot.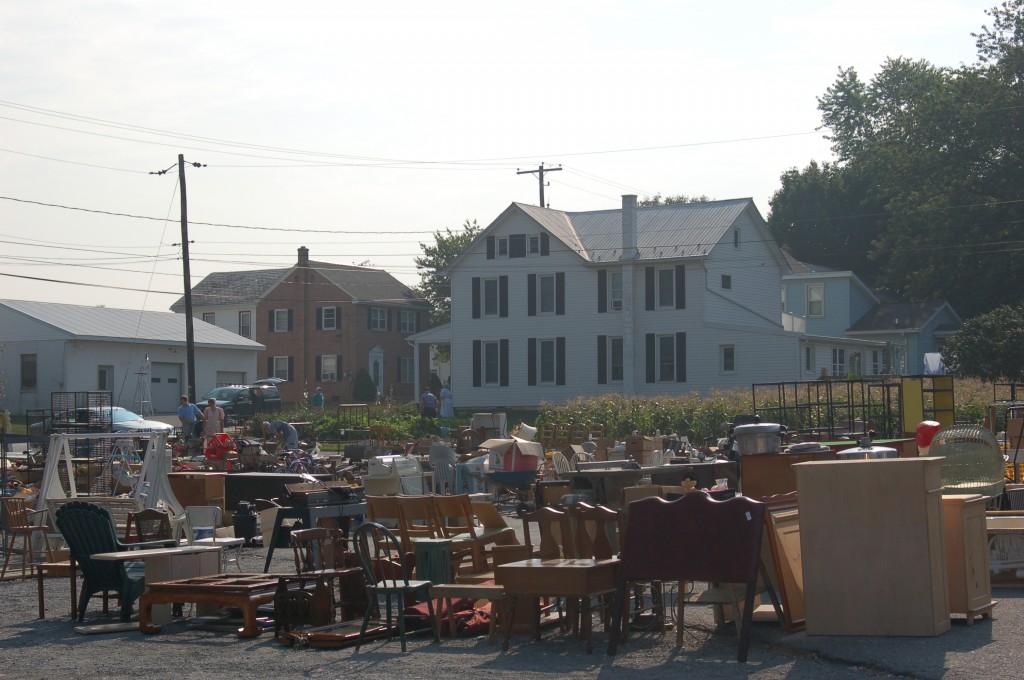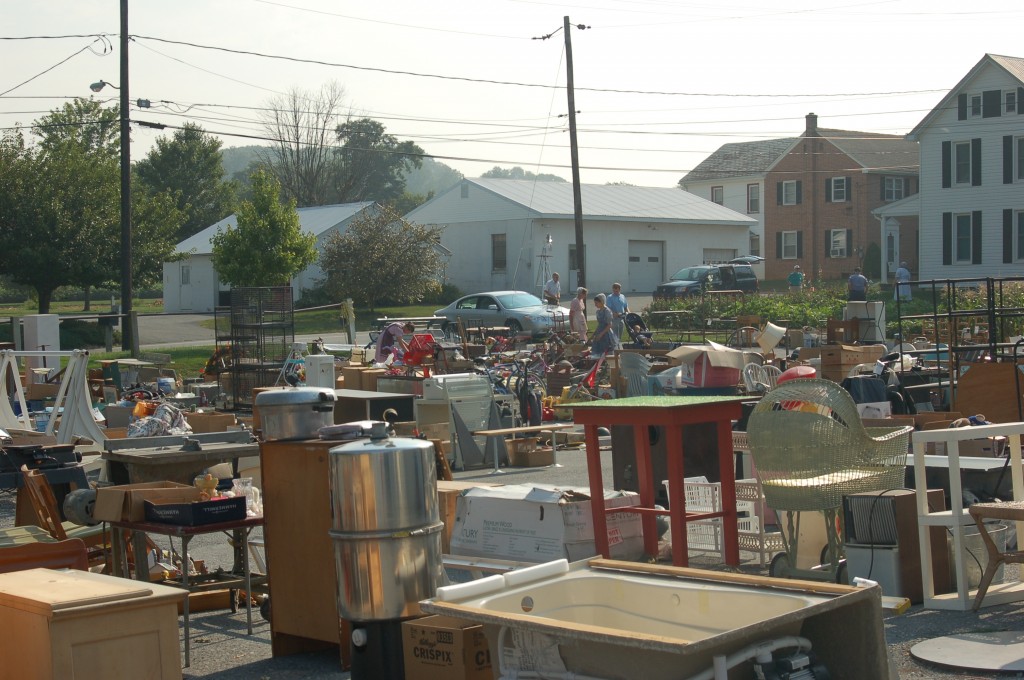 I felt a little silly taking pictures, so I didn't get too many, but there was so much to see.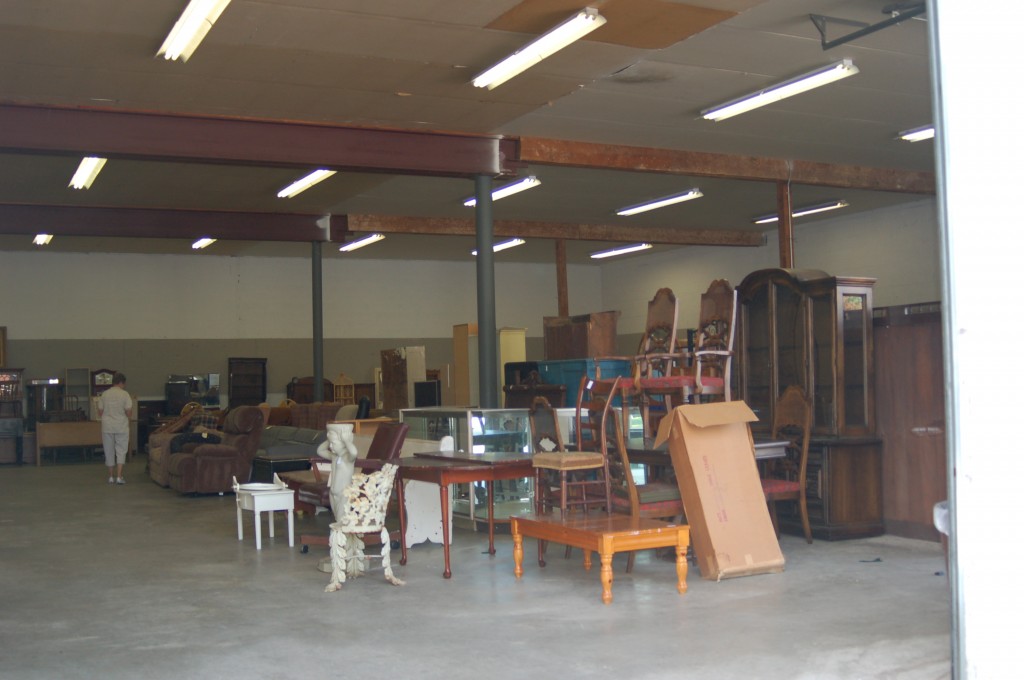 The "parking" lot.  🙂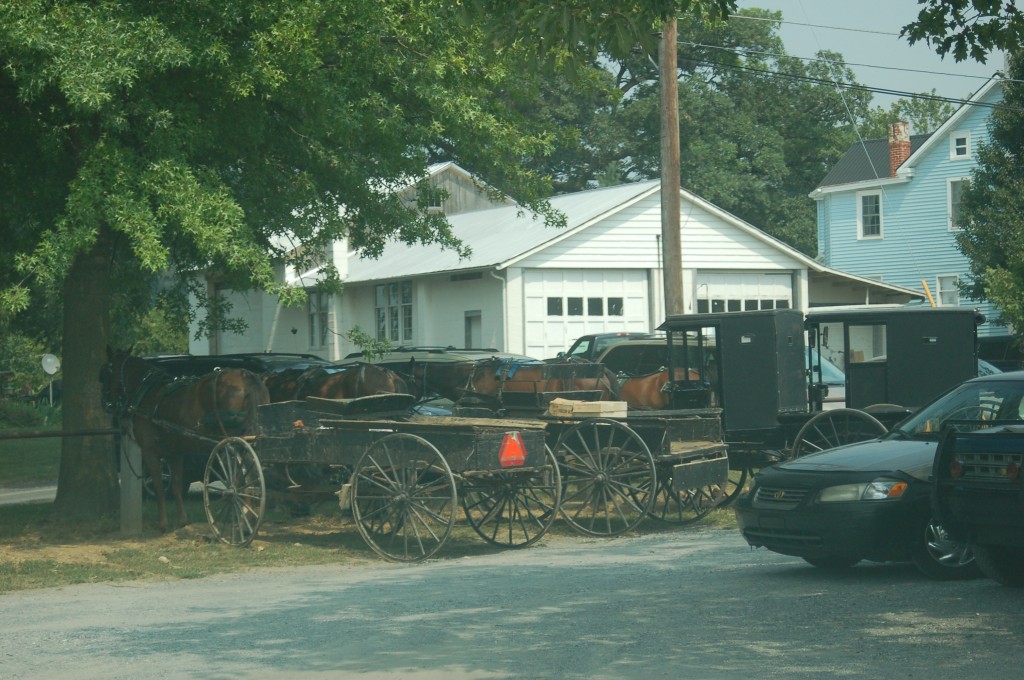 Today my daughters, mother-in-law, Susan, and I went to Leesport Farmer's Market and Flea Market.  We bought so much produce today.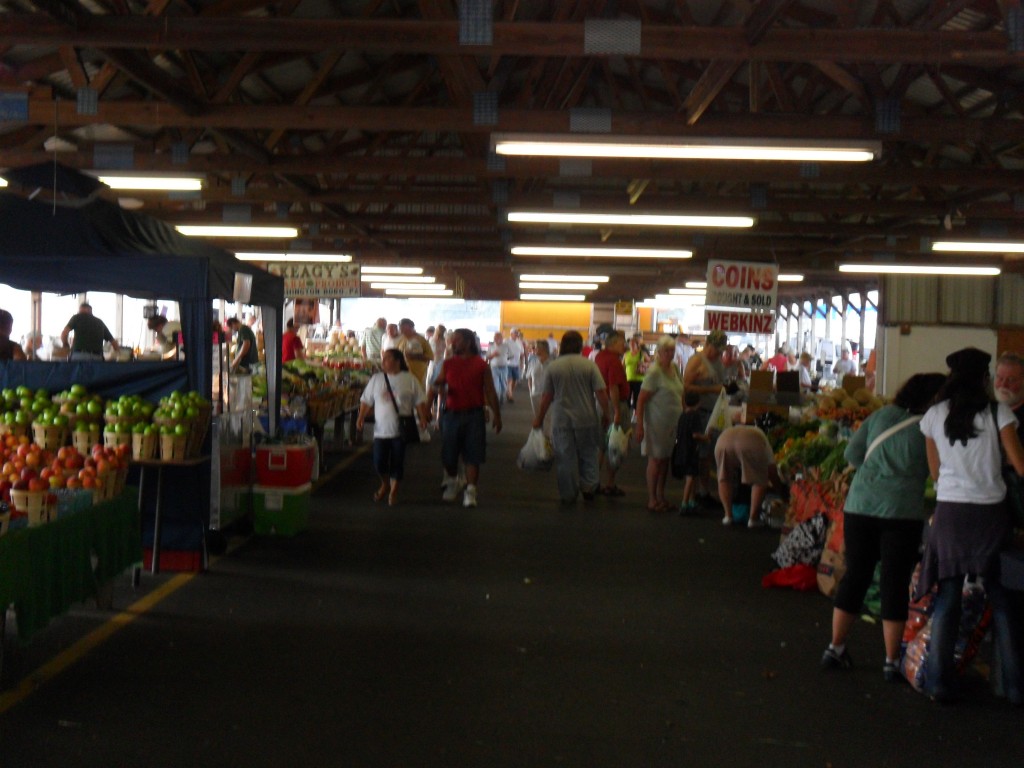 Cucumbers for pickling.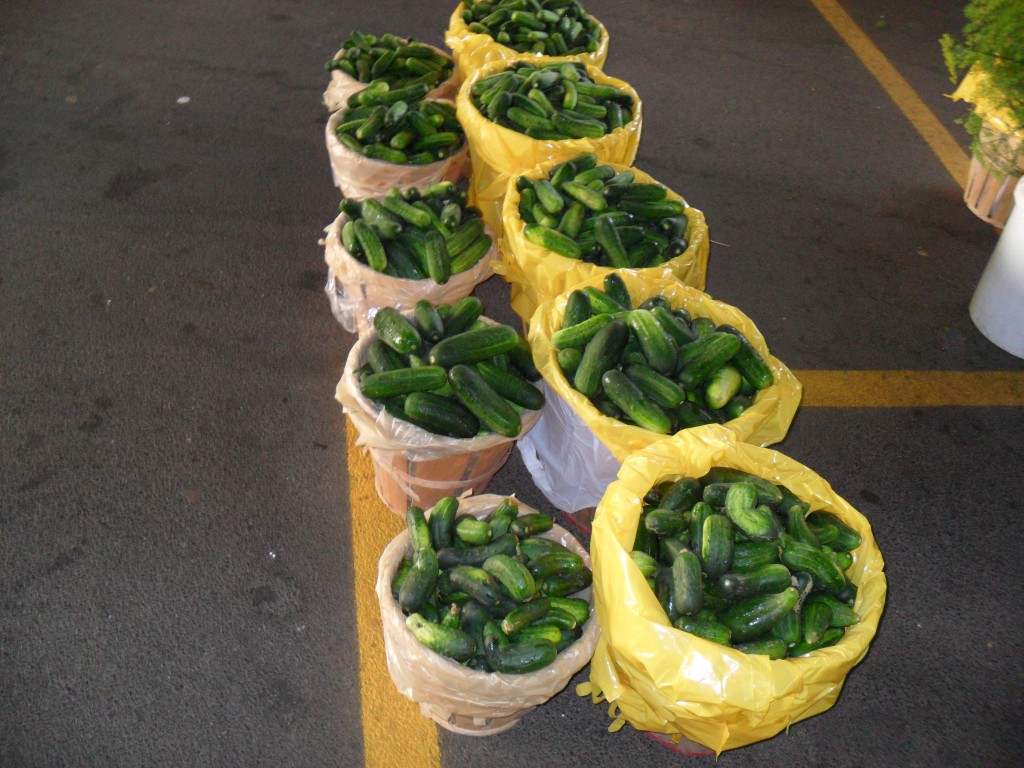 Tomatoes for salsa.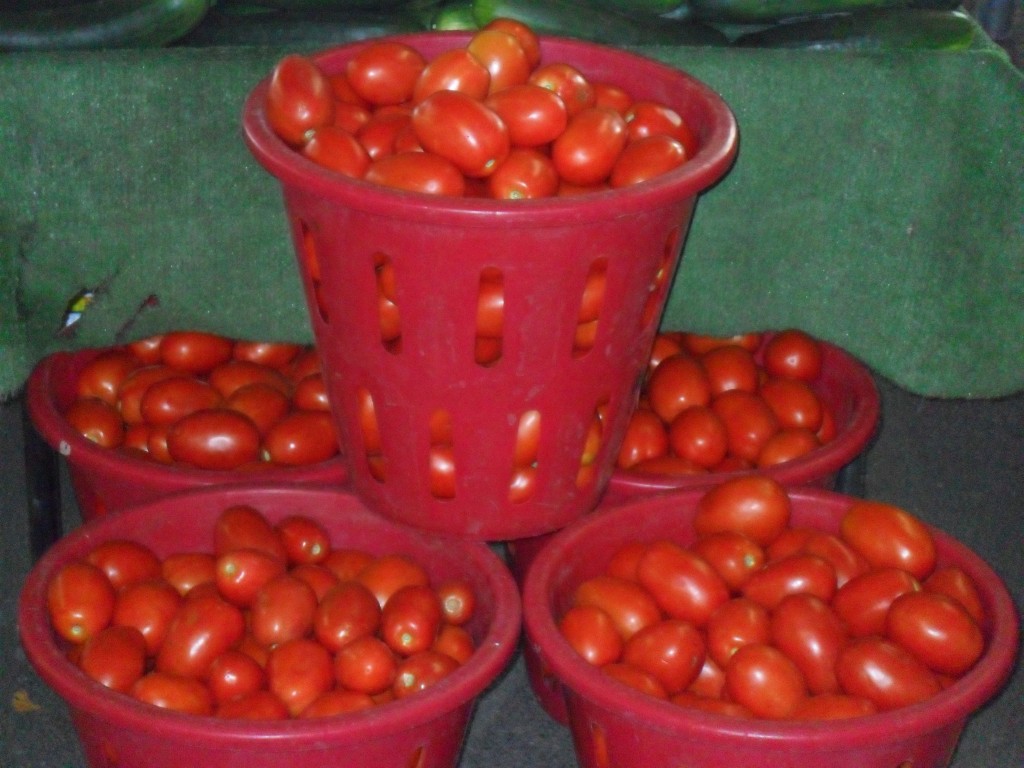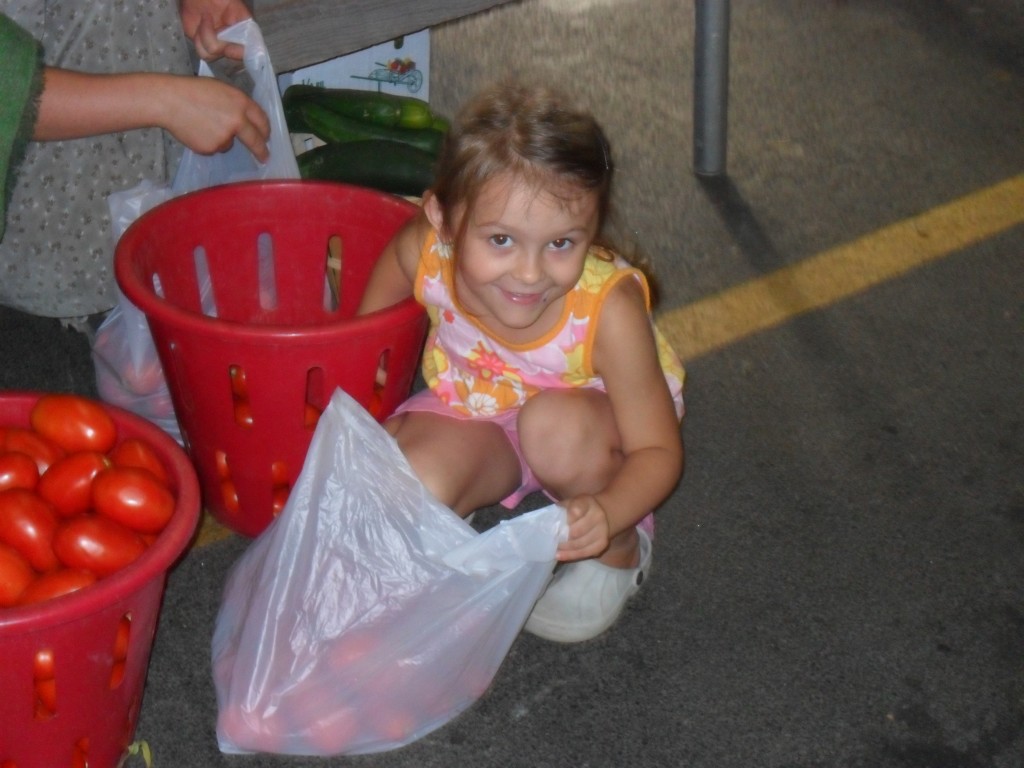 And purple, sprinkle donuts for breakfast…don't tell Dad! 😉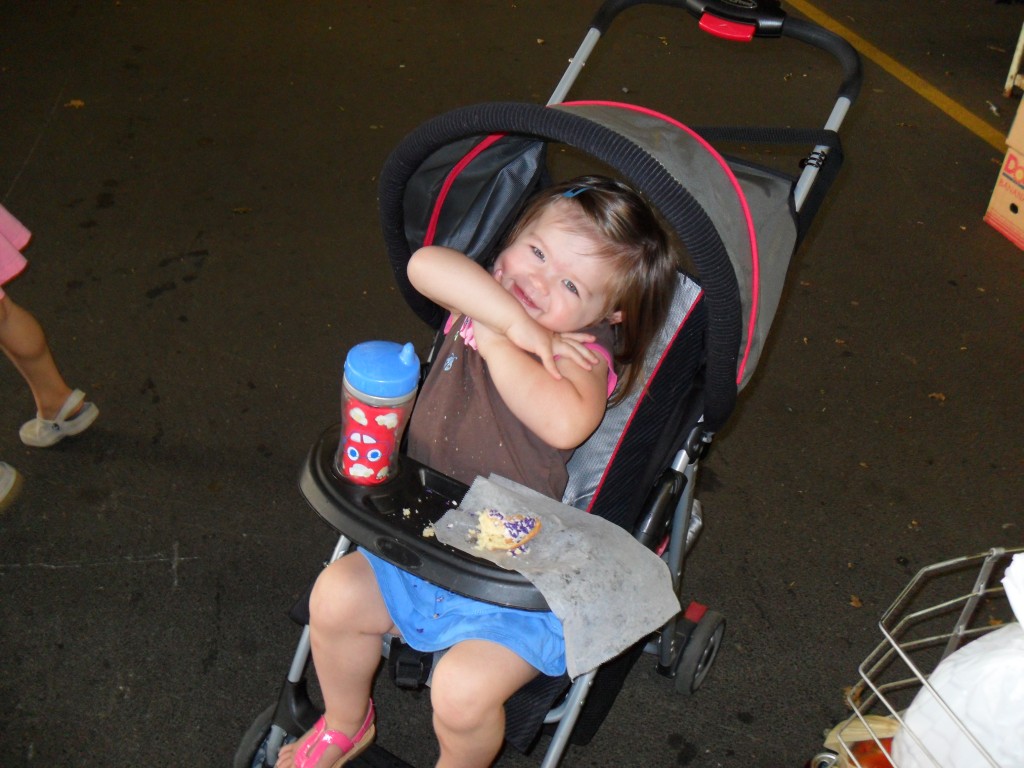 The mother load of canning produce!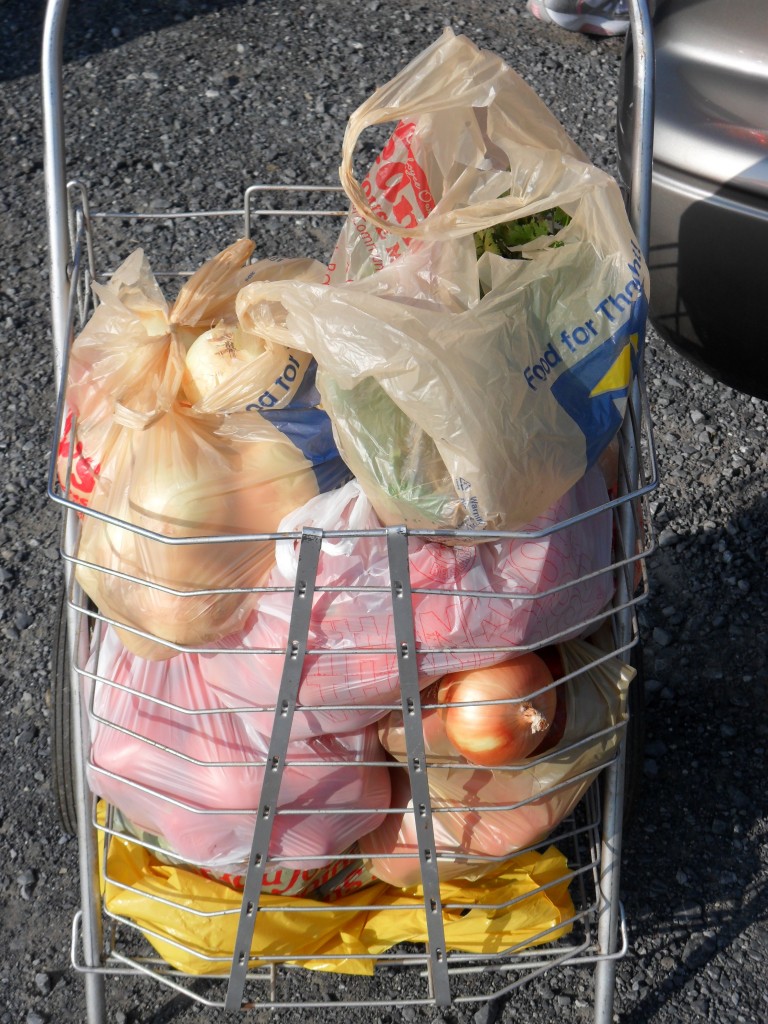 After the farmer's market, the kids went home with Susan…and I went junking thrifting!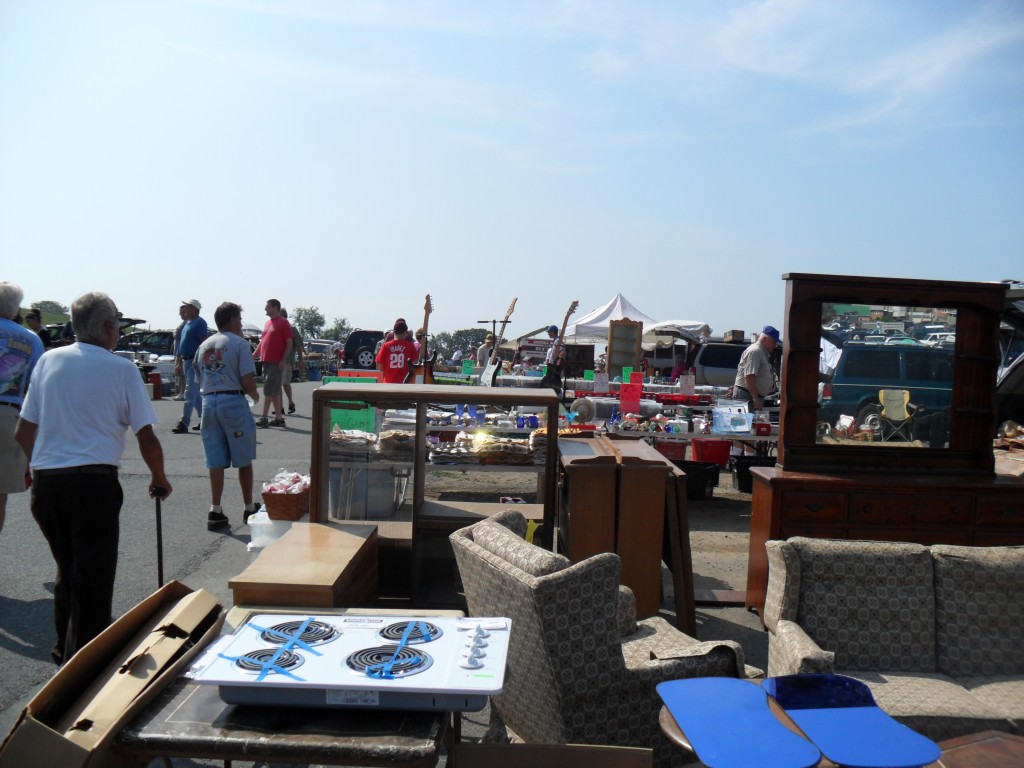 There was even a blow-up slide.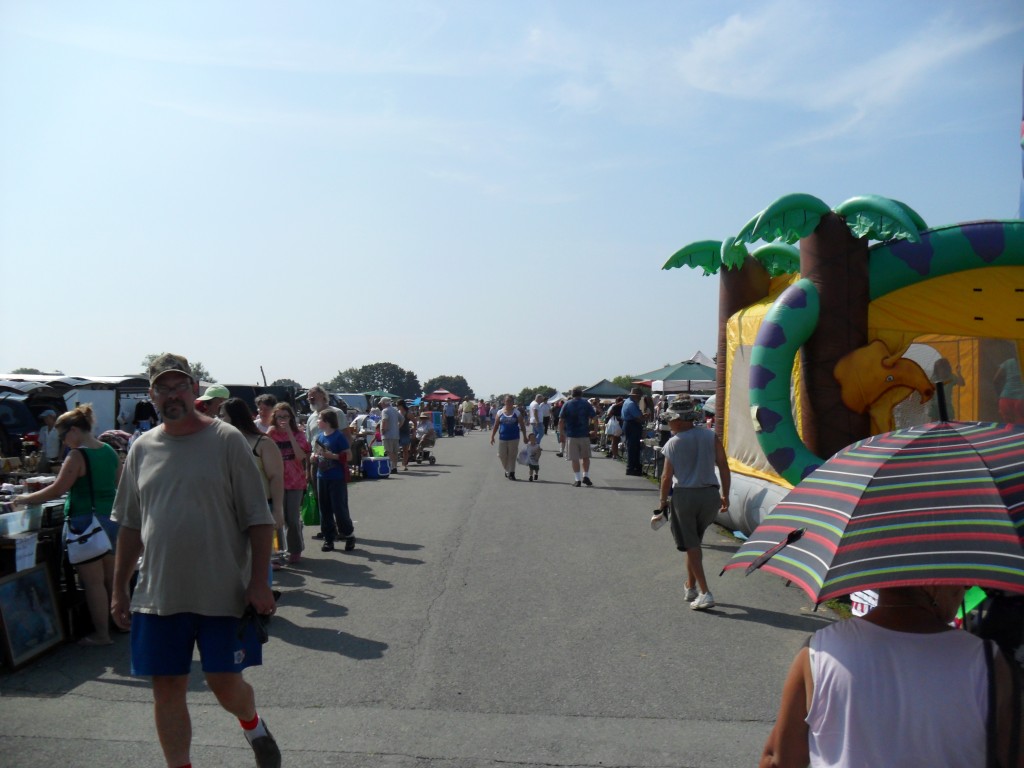 I found some really fun/unique items, that I am looking forward to sharing with you.
After the morning of fun, my sister-in-law, niece and nephew met us for a day full of canning.  I will post all about the salsa, pickles and sweet pepper relish later.  Tomorrow morning we are heading to Delaware for the BEACH.  YAY!