It's finally feeling like Spring, here!!  I am so ready to be outside and get my hands dirty.
To complete the mood, I updated my mantel.  I really liked the mirrors I used for Christmas, so they stayed.  It's very simple, but the large glass jar adds some drama.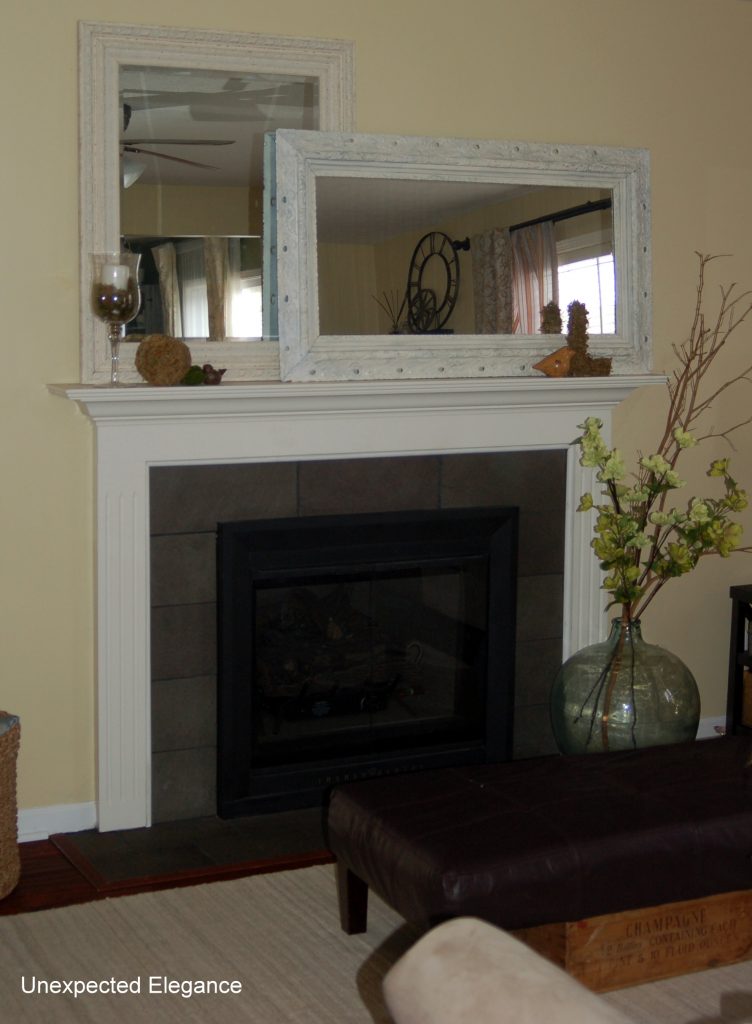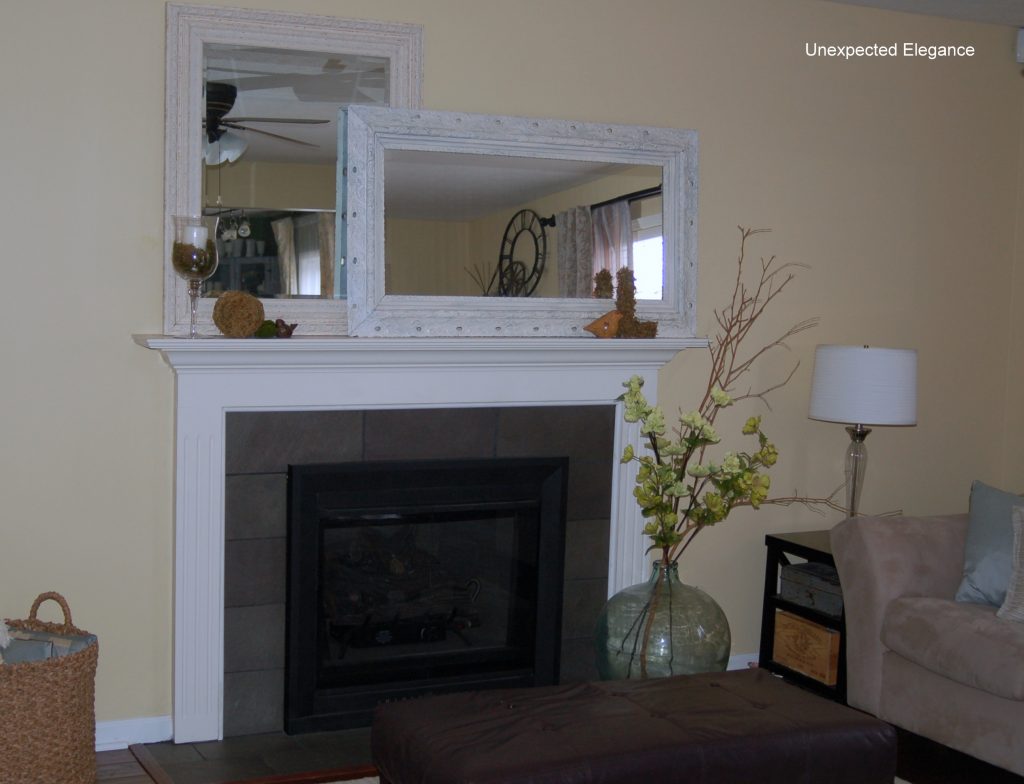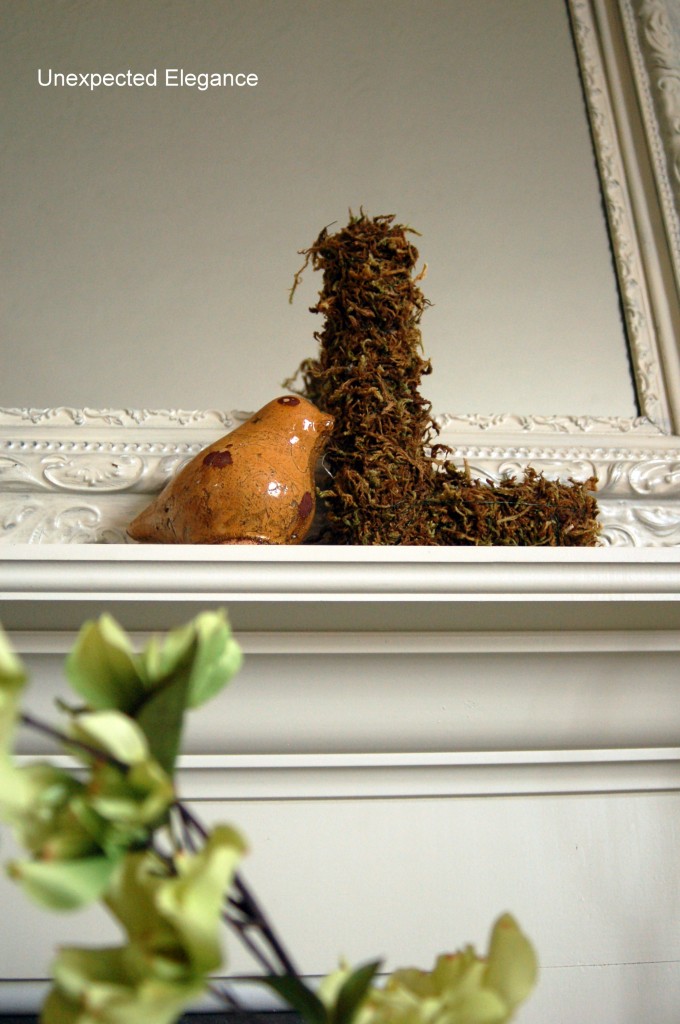 We got this large jar from my husband's grandfather and it is one of my favorite pieces.  It is so versatile and can be changed to match the season.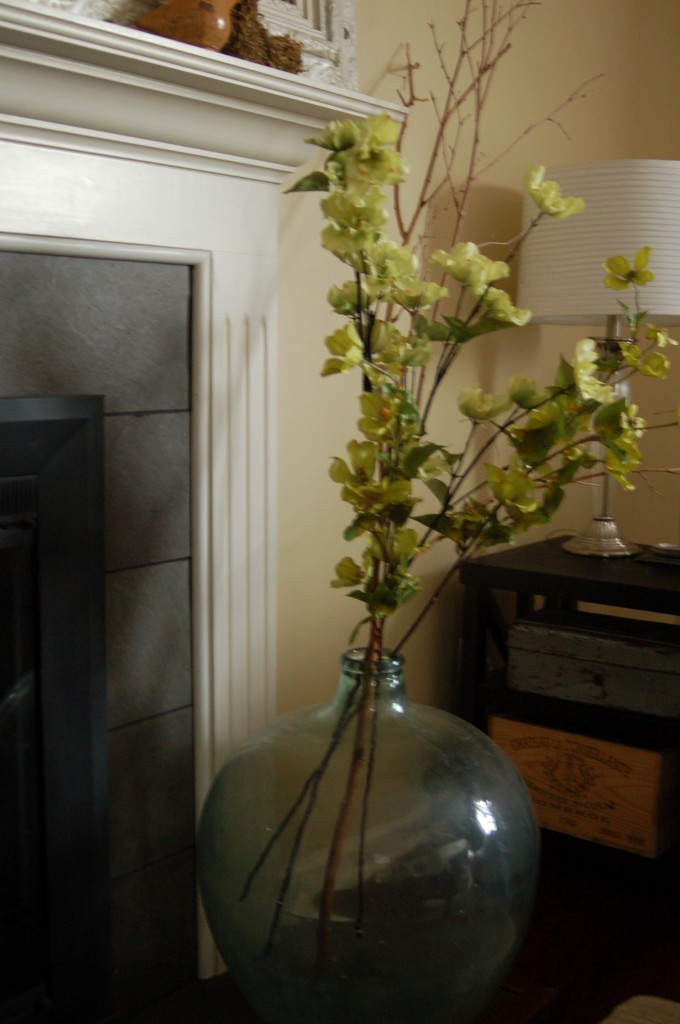 I hope everyone is enjoying warmer weather and all the plants in bloom!
~Angela