IT'S OVER!!  The yard sale, that is! Boy was it a lot of work, but very productive.
We had people show up half an hour early (thank goodness, they stayed in their cars for a while)!  We had so much stuff that we had a hard time getting it all out in time.  There were 8 families that contributed and it was all at my house.  I didn't have time to take pictures, but you can imagine how much junk great stuff we had! 
So, right at 7:30 am the mob (literally) showed up.  It was overwhelming and quite humorous (after the fact).
Here is what it felt like…just not quite as pleasant!  Wait for it…the mob shows up all at once.
This was the craziest yard sale I have ever seen.  The first day, we had people fighting over items and yelling at us.  I would guess that we made half of our profits that first day within the first hour!  CRA-ZY!  We even had a few vans leave completely full.  We would sell things as soon as we brought them out.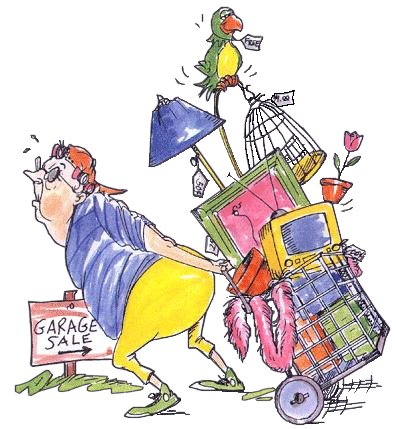 The second day was slower, but we still did well.  It was so cold the second day.  We had heaters and huge blankets, but we were still freezing.  It didnt' deter people from coming, though!
I would say the sale was a success.  Not only did we make some cash, we cleaned out our houses.  I feel so much better without all the extra clutter hanging around!