Check out these simple spring living room touches and my new furniture configuration. The space feels more open and bright!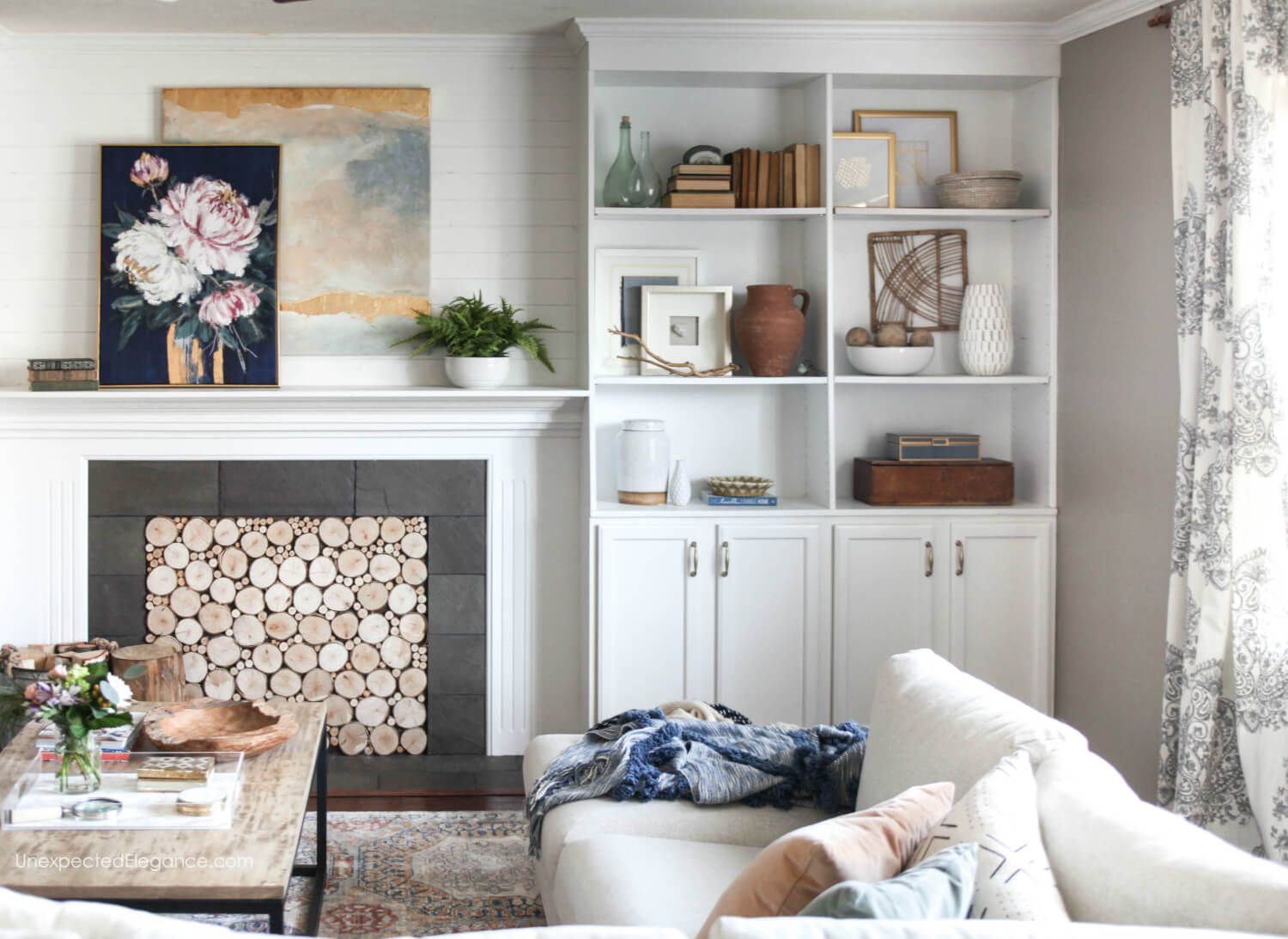 I don't know about you, but this time of year is so hard on me.  I live in Indiana where the weather tends to be a little schizophrenic.  One day it will be below freezing and the next 60 degrees.  It's enough to drive me crazy…so I've decided I'm just going to pretend it's spring!
I made a few simple changes to the accessories, but I don't think I've ever shown you my new living arrangement!?!  Here are some of my spring living room touches and new furniture: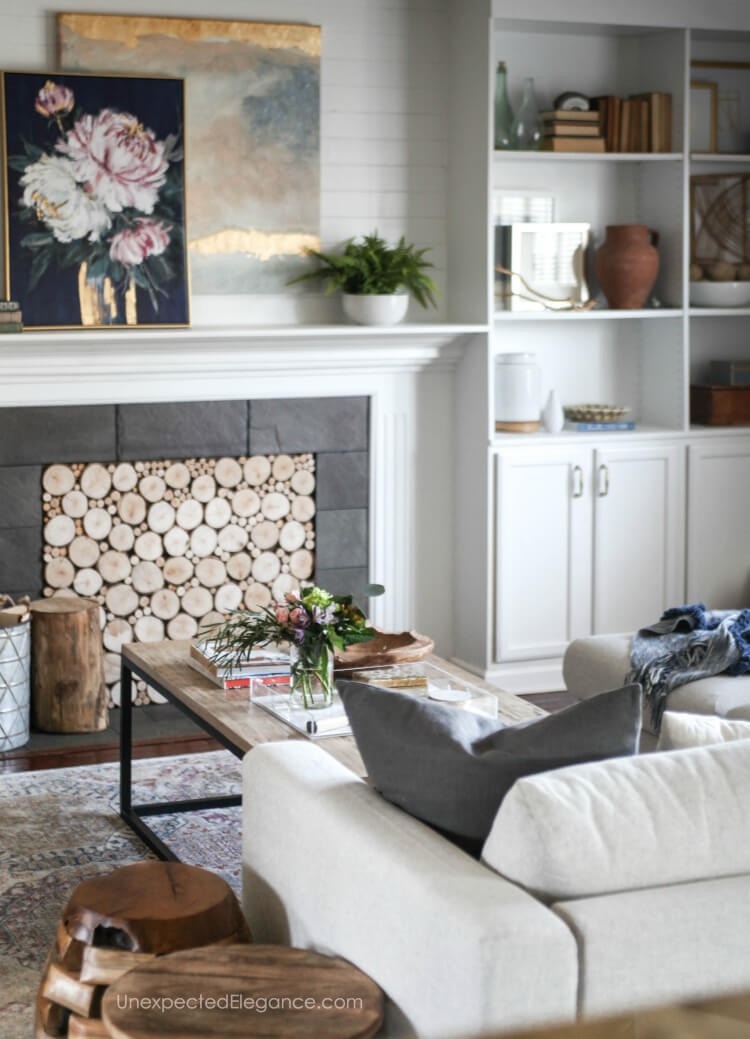 I was against getting a sectional for the longest time because I was afraid it would make our, already small, living room seem smaller.   However, my husband kept insisting on a sectional so we found a great compromise!
We ended up with the Vimle series from Ikea in a light gray color.  (Here is the exact sofa.)  The color works great for our home, but the absolute best part about this couch is the low back.  It helps the room feel more open.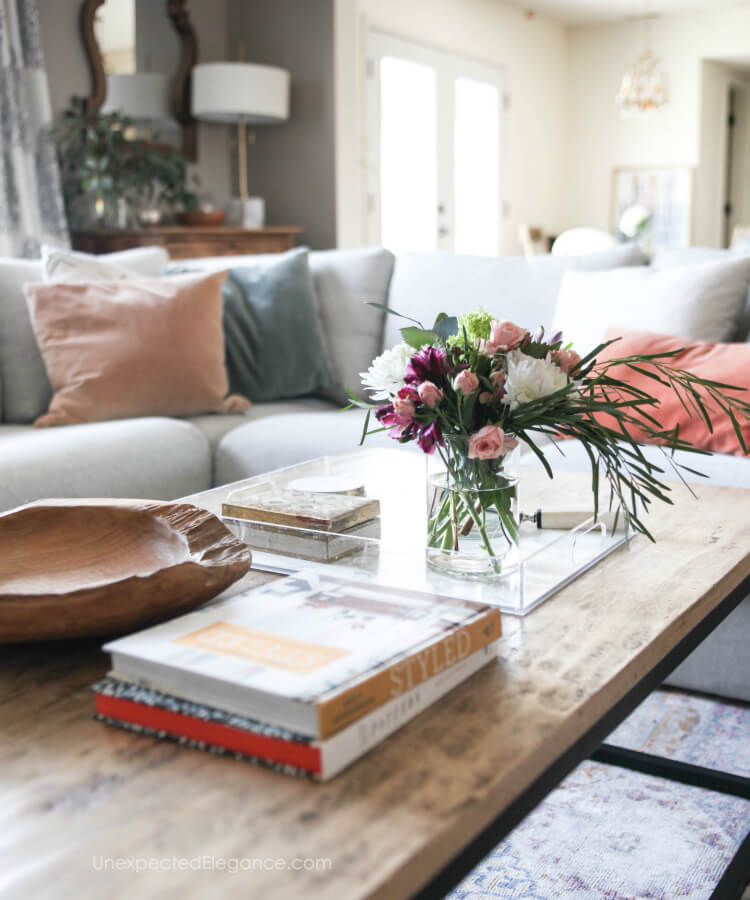 Of course, that meant updating the rug too… I found this rug at Homegoods and it's beautiful.  The only downside is that it isn't plush.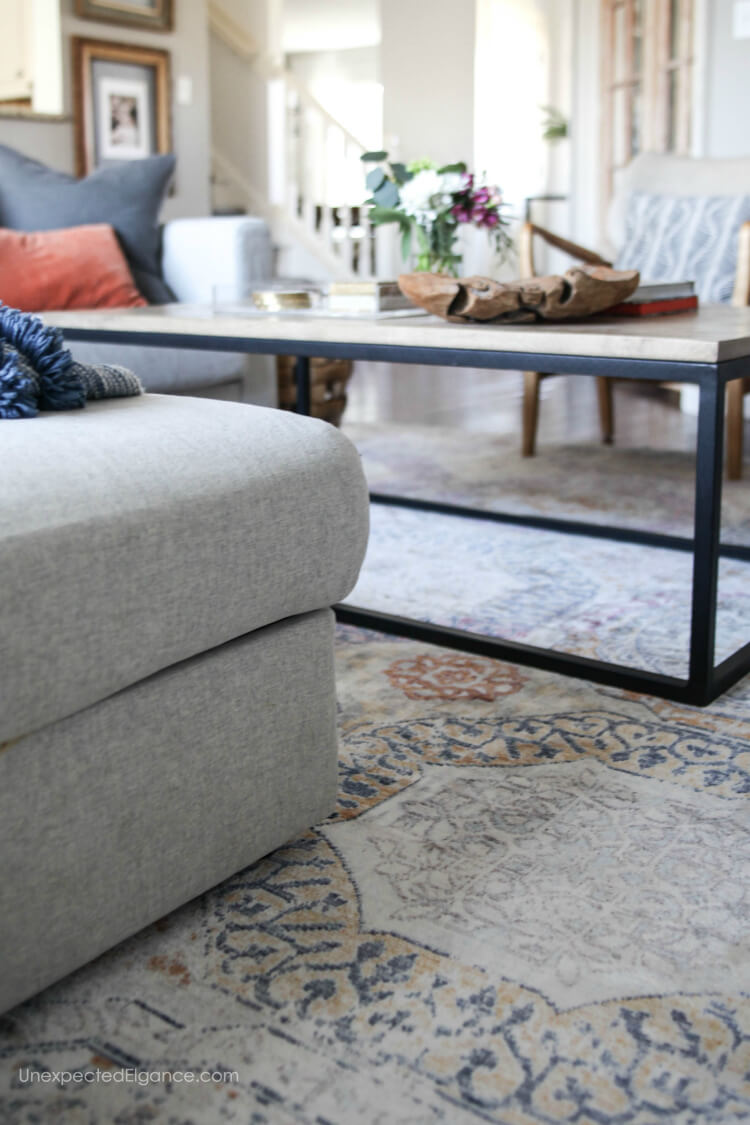 I decided to add a thick pad under it to help make it softer and it made a HUGE difference.  I chose the Superior Lock 7/16″ pad from Rug Pad USA.  It is a great quality and had no odor.
It was a tad too big, but I was able to trim it with a pair of scissors…it was super easy.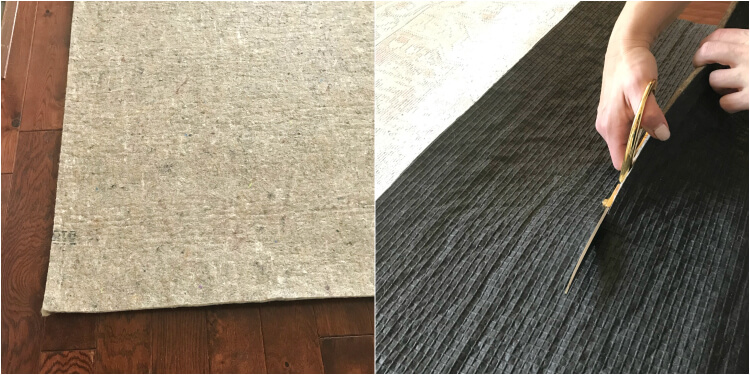 I've been rearranging furniture again and decided to move these chairs in here.  They were previously in my office.  (You can see my office makeover here.)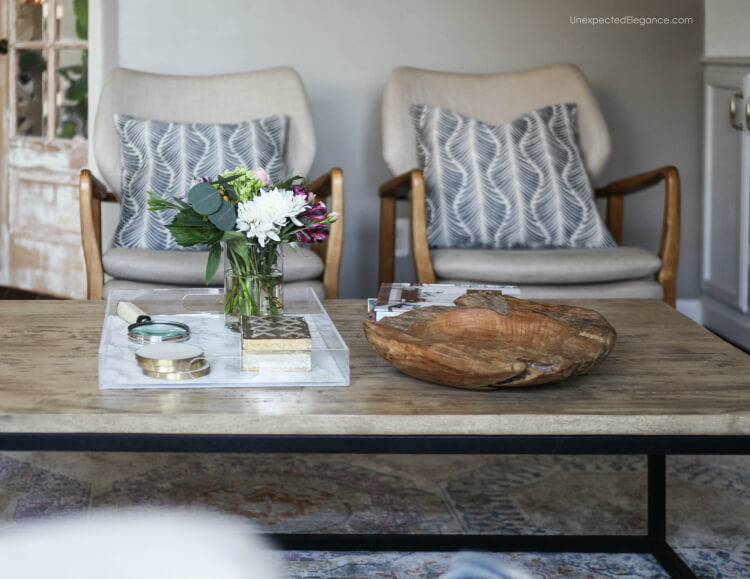 I'm loving how the new furniture fits into the space and all the extra seating.  It makes watching TV together as a family so much easier!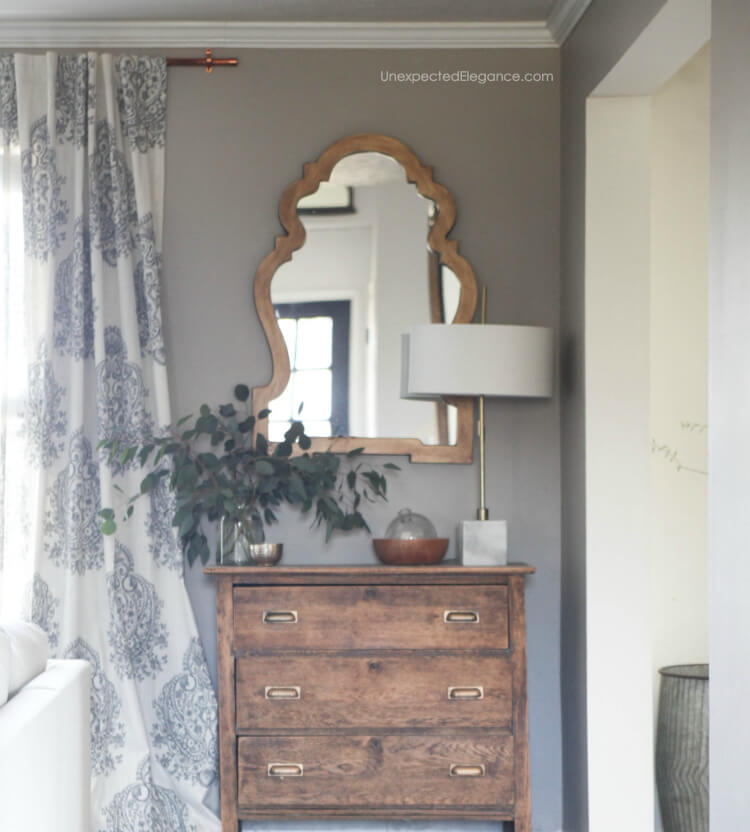 I stole some artwork from around the house and added some fresh flowers to help this room feel more like spring…if only Mother Nature would get the memo!