A few weeks ago, I had promised a tutorial on my daughter's Snow White costume from her Enchanted birthday party, so today I will deliver.  It is getting close to Halloween and we are all looking for easy costume ideas.  This is simple to make, but will take some searching for the right materials.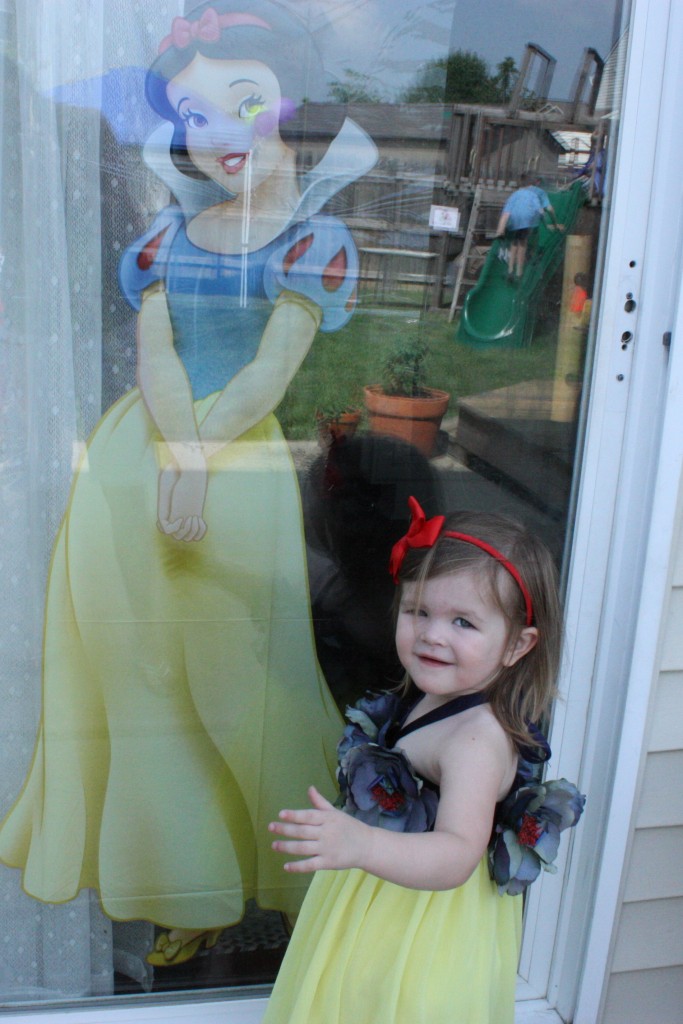 Here is what you need.
Yellow skirt (I found mine in the teen section, but the length will depend on the size of the child)
*Navy Ribbon
*Dark Blue silk flowers
* Red Craft paint
*Safety Pins
*Tread/ sewing machine (you can also do this by hand)
Measure the child's bust and transfer it to the skirt, or you can pin the skirt inside out on the child.  Once you know how big the top needs to be, sew a seam at the pins down the length of the "dress."  You also need to make a "V" out of navy ribbon on the front of the dress and stitch it into place.
This is how it should look on the inside.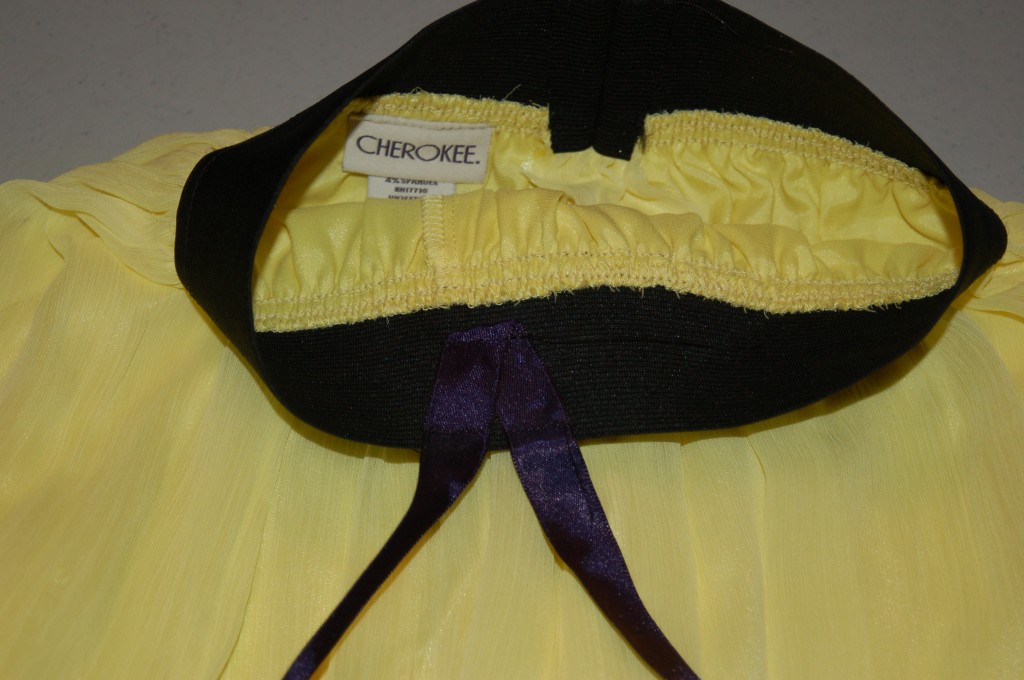 **If you can find navy flowers with red centers, you can skip this part. **
Take each flower and using red craft paint, carefully paint the tips of the center.  I used masking tap to make sure I didn't get paint where I didn't want it.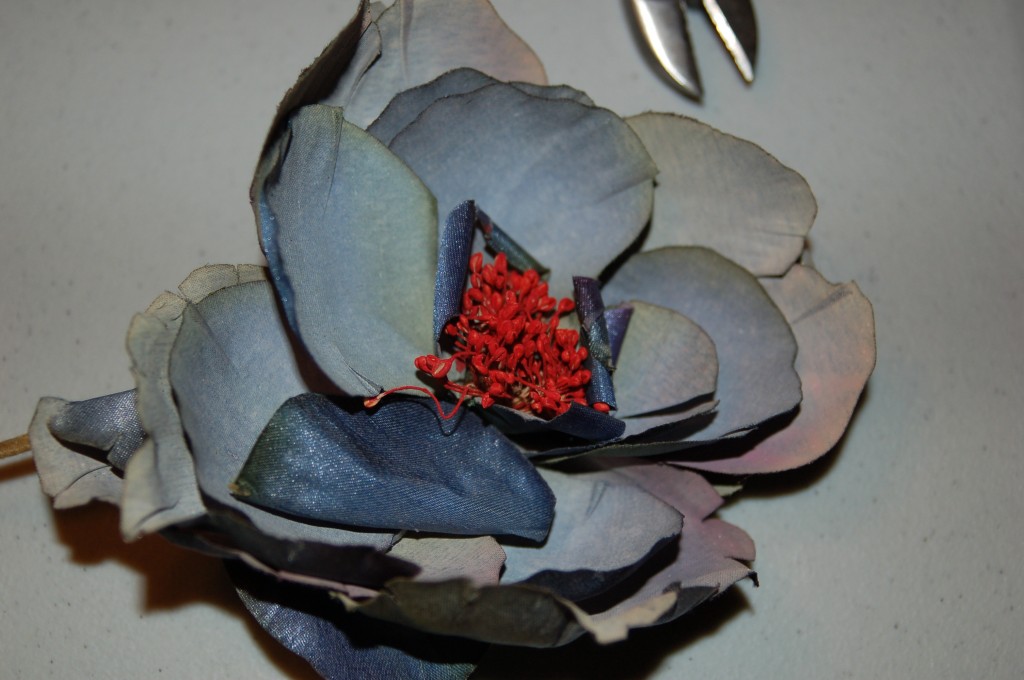 Next clip the stems off as close as you can get to the flower.  You might want to put the pin in first to make sure you have enough surface area.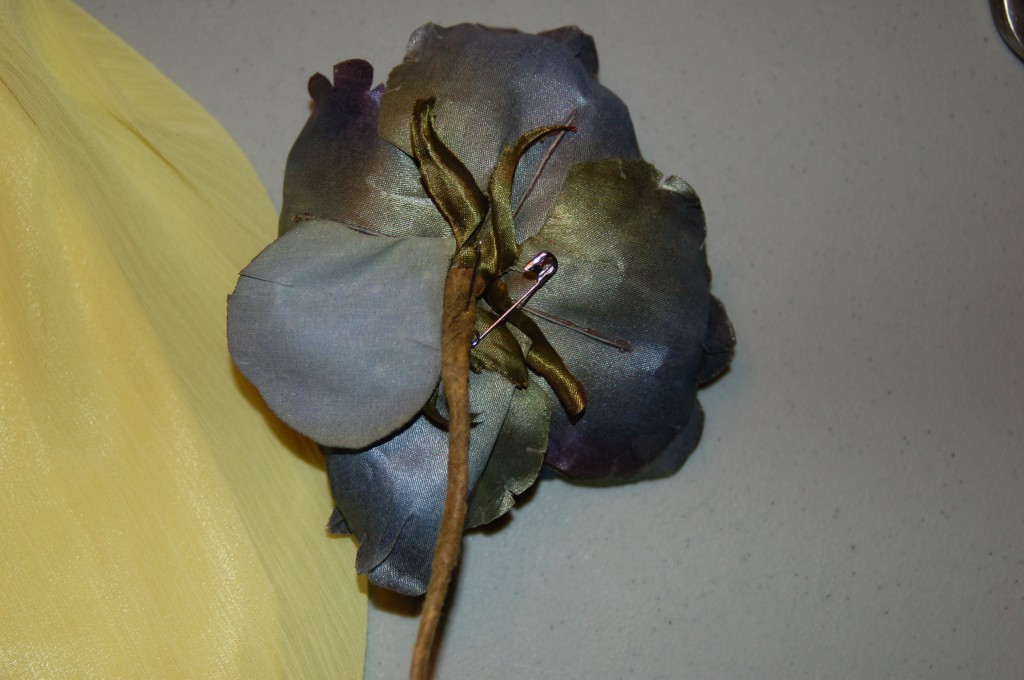 Then pin the flowers around the outside top of the dress.  You will have to play with the placement because you don't want the flowers rubbing their arms.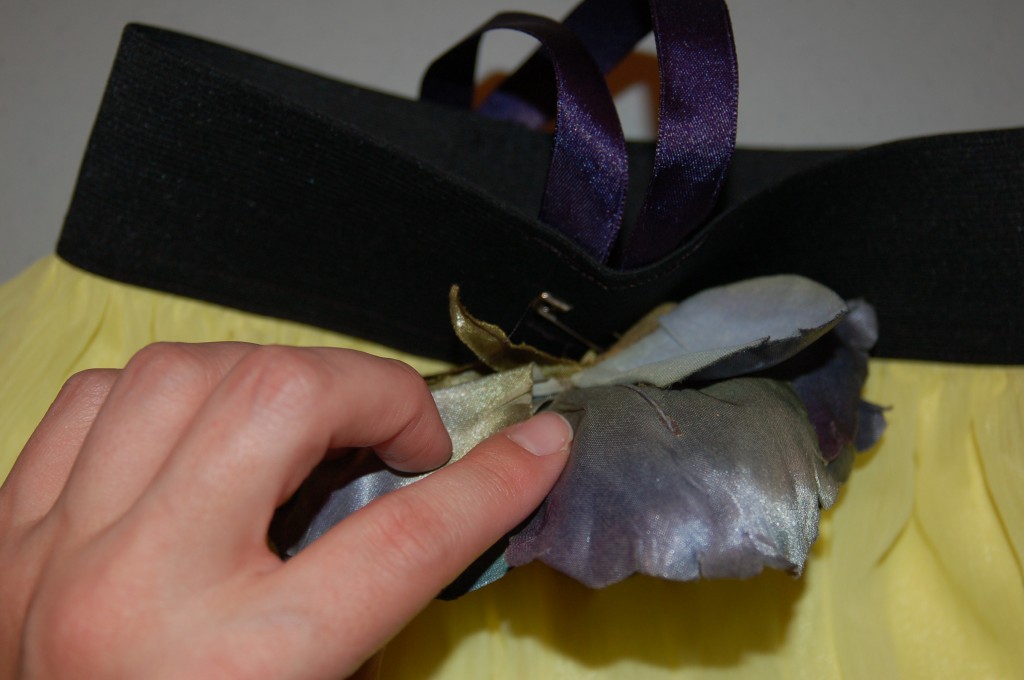 And you're done! Find a red bow to top off the costume and your little girl is ready to go "Trick Or Treating."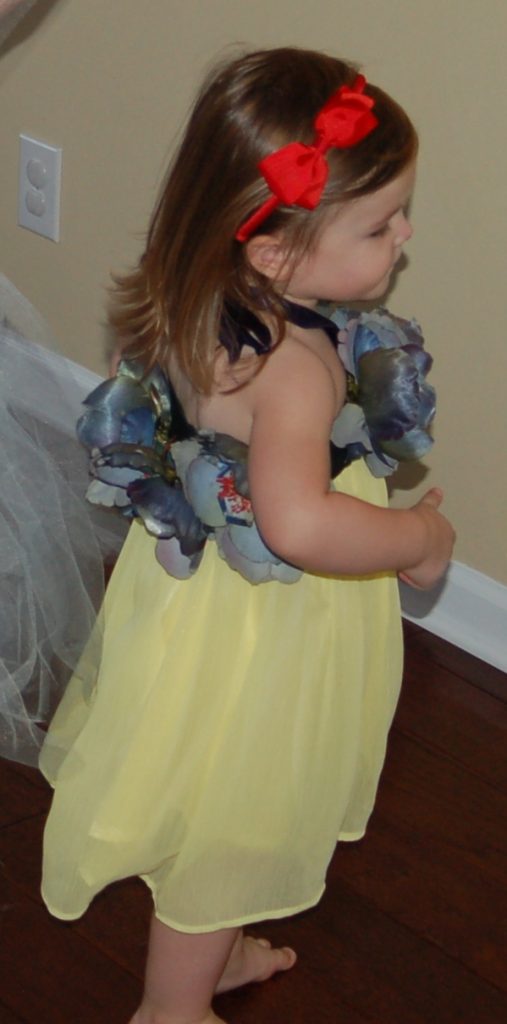 My silly little princess!