Ok, so I had mentioned the other day that I was helping a friend re-work her dining room.  We are going to use everything she has and just change it up.
Our first project involved the lighting.  She had seen a picture in a Ballard catalog of a large drum shade over a chandelier and wanted to replicate it.  We searched the internet for a large shade, but a 23″ shade is hard to find and very expensive!
So, we decided to make one ourselves…
Here is the before picture of her dining room.
You will need the following supplies and a few hours:
2- 23″ hoops -$12
3 1/2  pieces 20×16″ plexiglass  (found at Hobby Lobby in the stain glass section) -$8
about 2 yards  of burlap – $5 (with 50% coupon)
wood joiners- $1.50
clear packing tape
4 flat head screws
Drill and butterfly bit
scrap wood
staple gun
glue gun
You will need to measure the plexi and tape each piece together on front and back.  Take the two hoops and carefully remove the clasps on the outside.  Use a wood joiner to secure the outer hoop.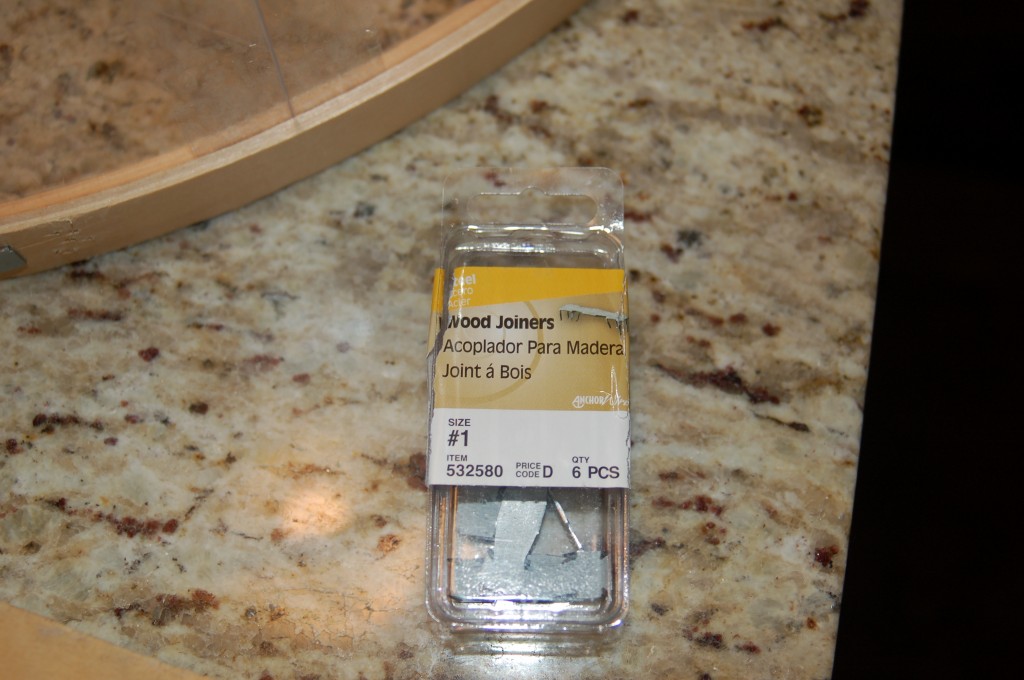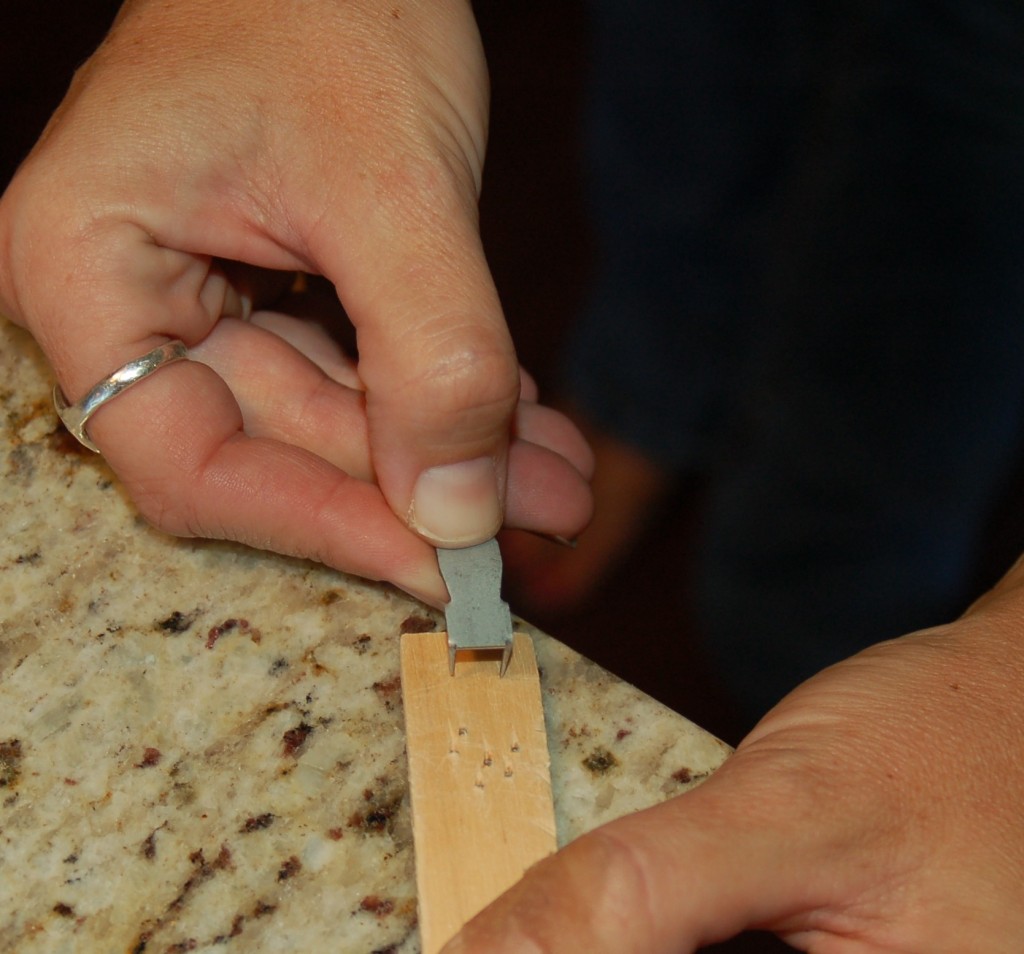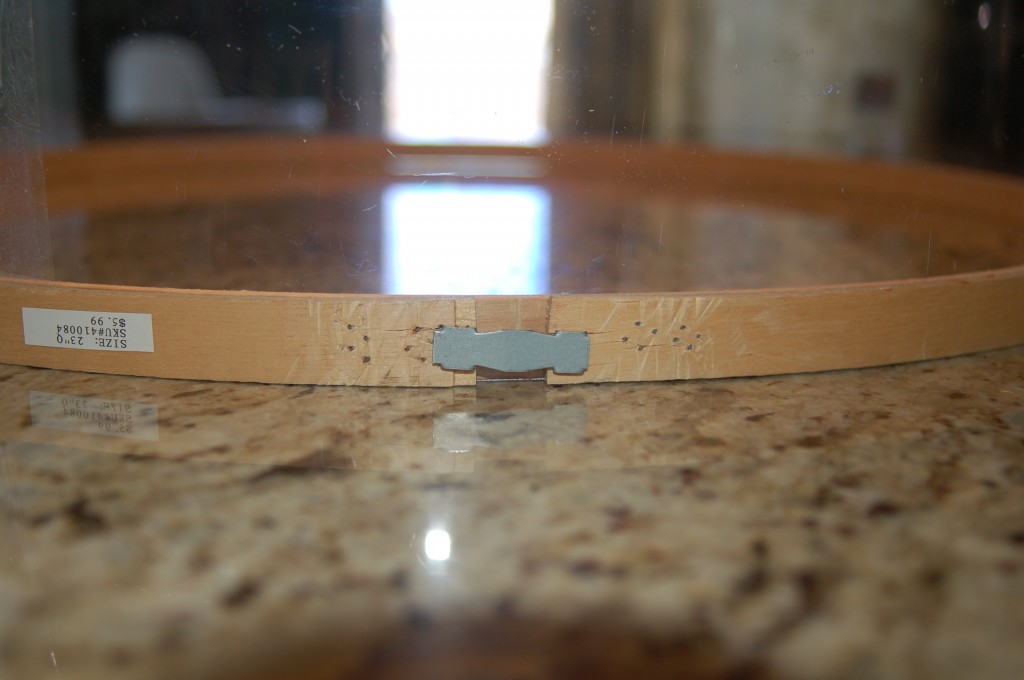 Slide the outer hoop around the plexi first, then the inner hoop.  Repeat this on the opposite side.
It should look like this.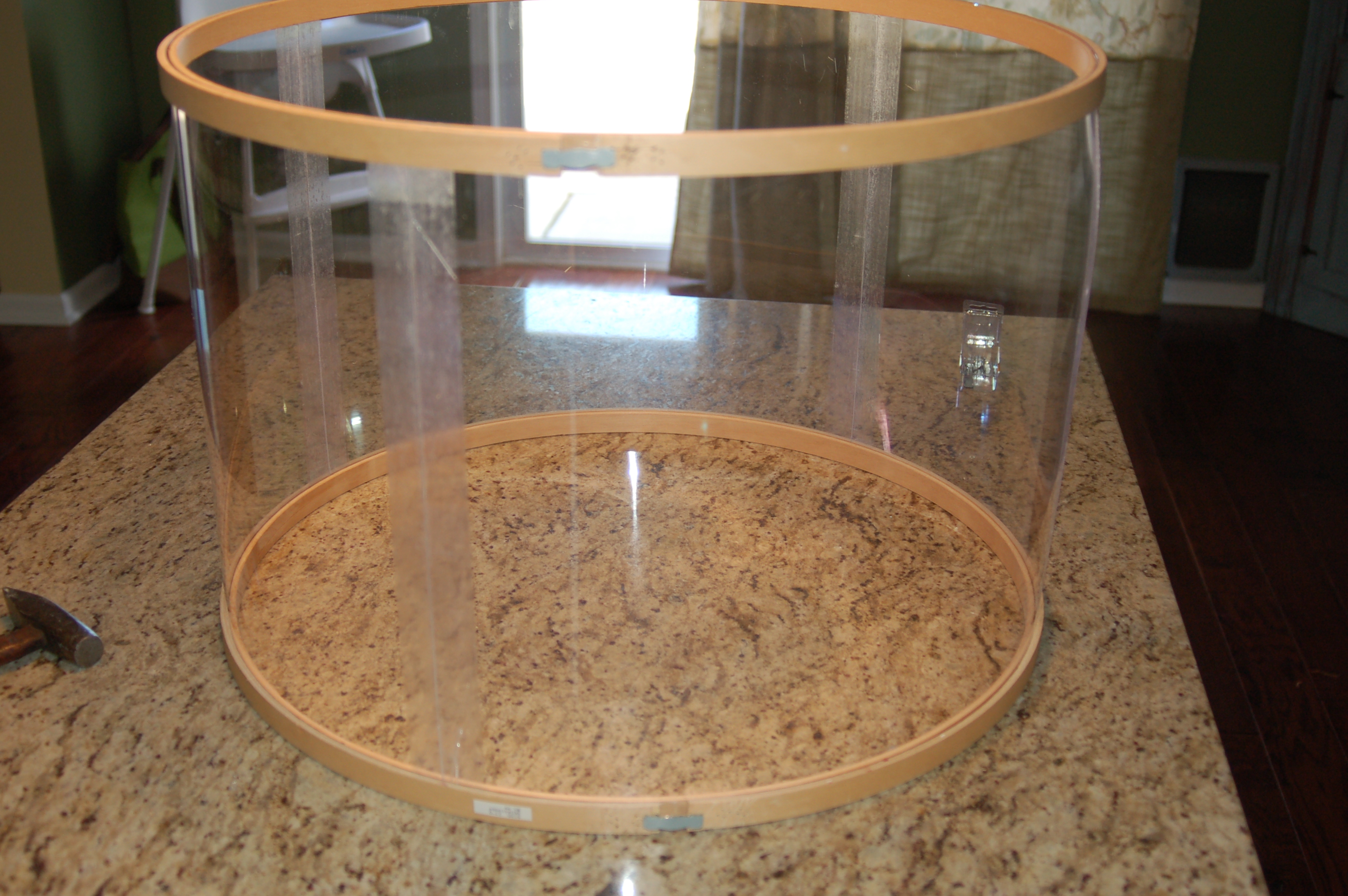 To make sure the hoops didn't slide we stapled around the outside and inside.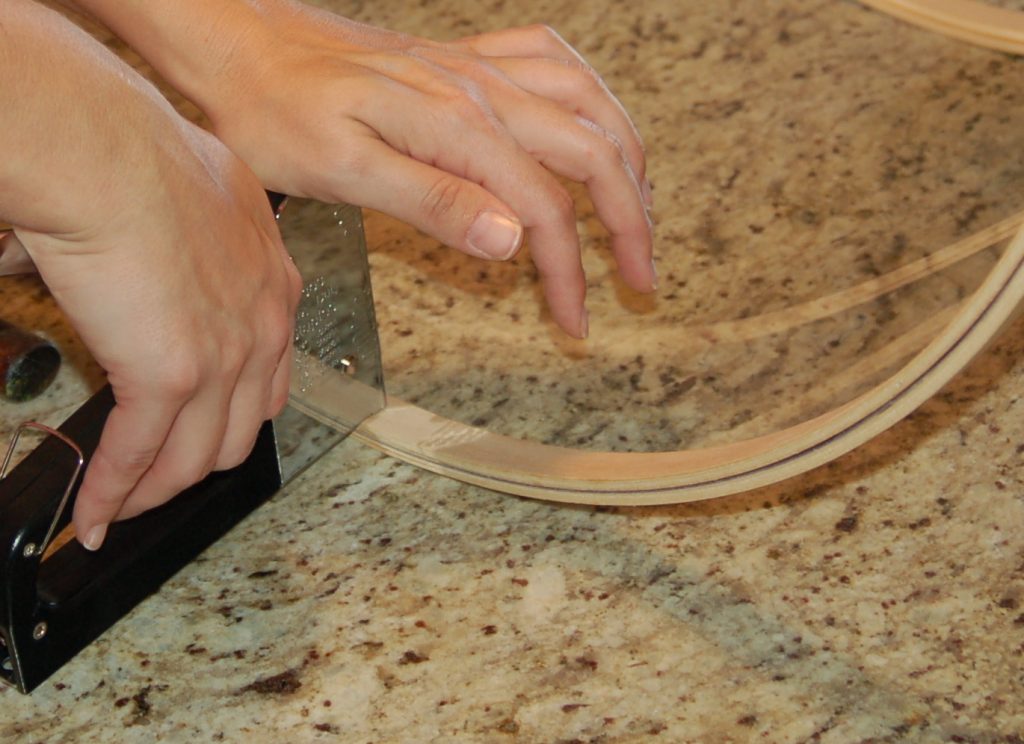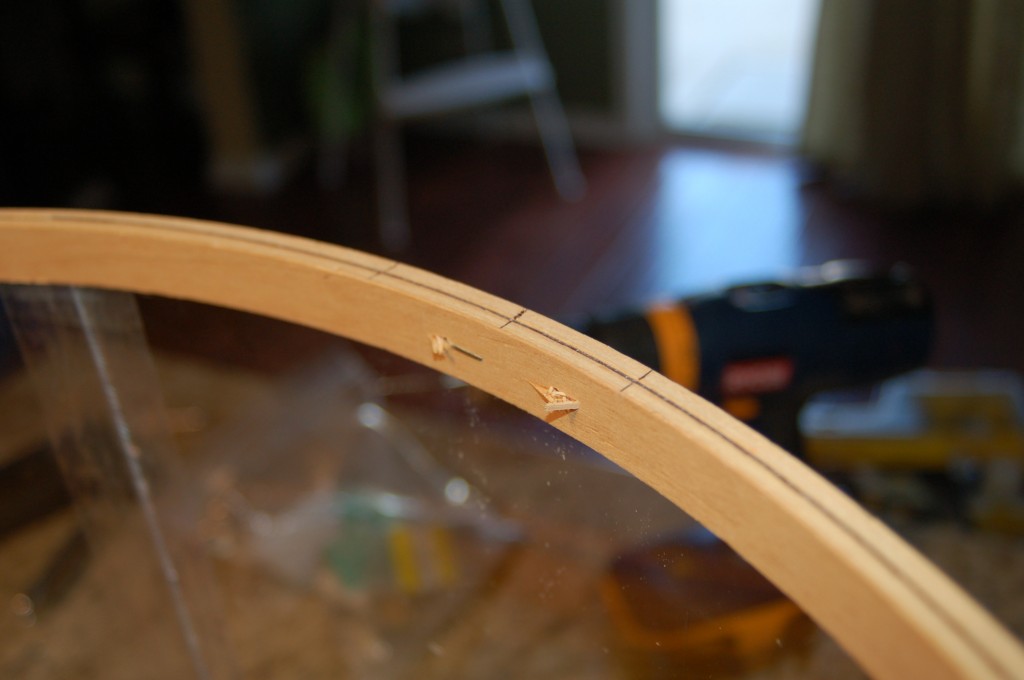 To hold the shade in place on the chandelier, we found a scrap of wood the same width as the hoops and drilled a hole in the center with a butterfly bit.
 Make sure you pre-drill the holes for the screws, so you don't split the wood or plexi.  You also want the screws to be flat, so they don't stick out when you add the fabric.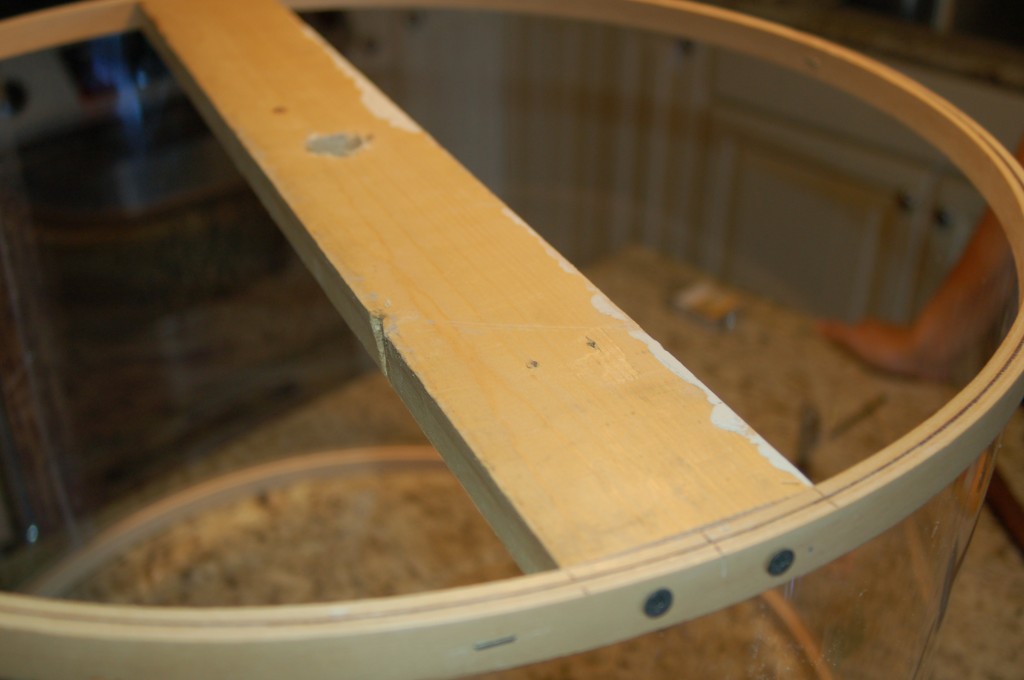 We measured the burlap and tacked it around the shade. (You could probably use just a few to hold it in place while you staple.) Work your way around the shade in small sections, making sure the fabric is taut.
  At the end, fold the fabric inside and use a little bit of hot glue to keep it from gaping.
Sorry I don't have any pictures of the final steps.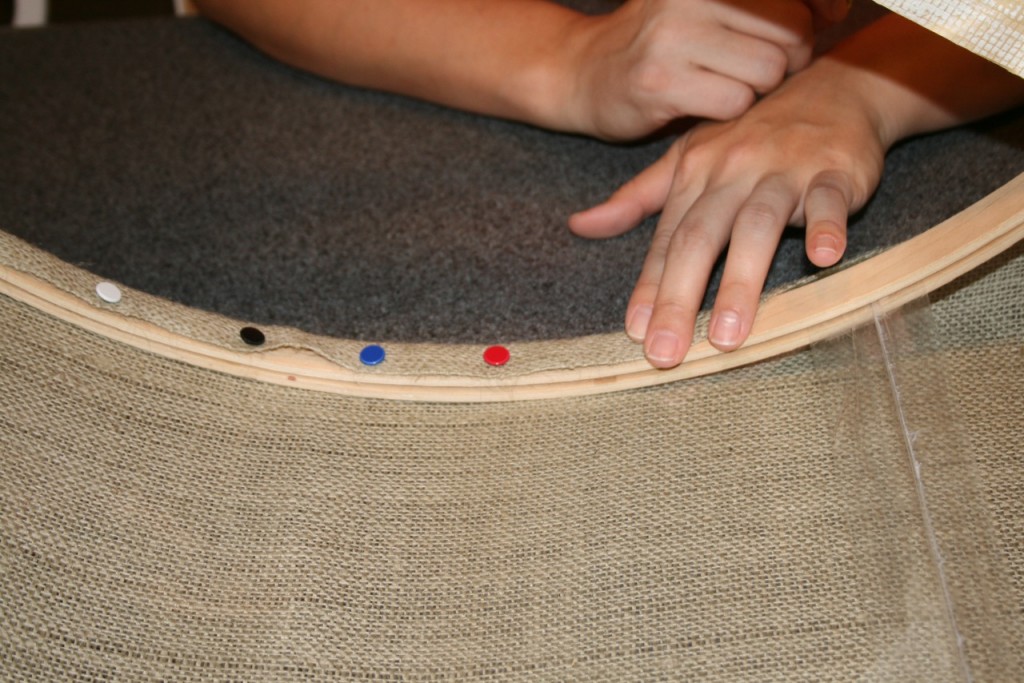 We took the light down and fed the cord through.  We had to take a few pieces off to get it to go through the hole, but each light will be different so you will just have to figure out what will work best with your fixture.
Ta Da!  A great solution for under $30.