My friend, Michele, at Imperfectly Wonderful World tagged me, and I wanted to join in the fun.
I'll answer her 8 questions and then tag other friends to play a friendly game of cyber tag.
1.  How did you meet your husband?
Scott and I met in college.  He is a year younger than I am and we both decided to join a business fraternity late in our college career.  I was a senior and he was  junior  going through Rush.  We started out as friends, which is why I think we have such a great relationship now.  He is truly my BEST friend!
2.  If you could splurge on something for yourself, what would it be?
It would probably be a new handbag.  I LOVE designer purses!  I have a few from our "no kids" days, but unfortunately at this stage in my life, designer anything seems pretty frivolous.
3.  Are you a morning person or a night owl?
I would say I am more of a morning person, but my husband seems to disagree?
4.  What's your favorite TV show?
I love Brothers and Sisters.  The acting is outstanding and the characters draw me in.  It is one of those shows that I laugh out loud and cry at times.  The hardest part is staying up so late on Sunday nights.  It isn't over til 11 and I always stay up to watch it…commercials and all. (one of the few I don't wait to watch on DVR)
5.  What is your least favorite chore?
Putting laundry away!  I don't mind the washing or folding, but for some reason I DREAD putting it all away.  I am really looking forward to the day my girls are old enough to put their own clothes up.
6.  What is your favorite Bible story?
This was a hard one for me.  As as I was trying to figure out what my FAVORITE story was, I kept coming back to Job.  I think I am amazed at Job's faithfulness.  If you are not familiar with Job, it a story about how God allowed Job to loose everything and Job continued to praise to Him.  In the end, God gives Job back twice what he lost.
I think about my own life, would I have enough strength to be that faithful…having lost everything?  This story reminds me that I have to trust in God.  God will provide if we are faithful and trust in him.  (it might not be on our schedule, but he is in control!)
7.  What is your favorite comfort food?
Gumbo.  I grew up in Southeast Texas, with two sets of Cajun grandparents.  A good pot of Chicken Gumbo on a cold day, yum!
8.  List the top five places you would visit or revisit.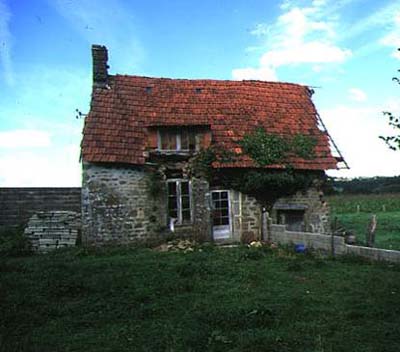 Italy-  I have been twice, but I just can't get enough of the character.  My favorite city is Florence.
Krakow, Poland-Â  I spent a summer there and would love to go back one day.
France (countryside)- I love exploring small towns and what better place to find beautiful houses?
Alaska- I would love to take an Alaskan cruise, I hear they are wonderful.
California-Â  I have been all over the world, but never to Cali… maybe one day.
Here are my 8 questions.
1.  How did you start blogging?
2.  What was the last book you read?
3.  Are you a country or city girl?
4.  If you had a day completely to yourself, what would you do?
5.  If you had a choice between going out to dinner or cooking a HUGE meal for your family, what would you choose?  What would you cook or where would you dine?
6.What is your favorite Bible verse and why?
7.  If you had a choice between a sunny or snowy vacation, which would you choose?
8.  What's your favorite holiday and why?
Tag you're it!
Amy at Stinky Toes Design
Gretchen at gFamily
Rie at Home & Harmony
Callie at Seriously, Handmade