This shop has been compensated by #CollectiveBias, Inc. and its advertiser. All opinions are mine alone.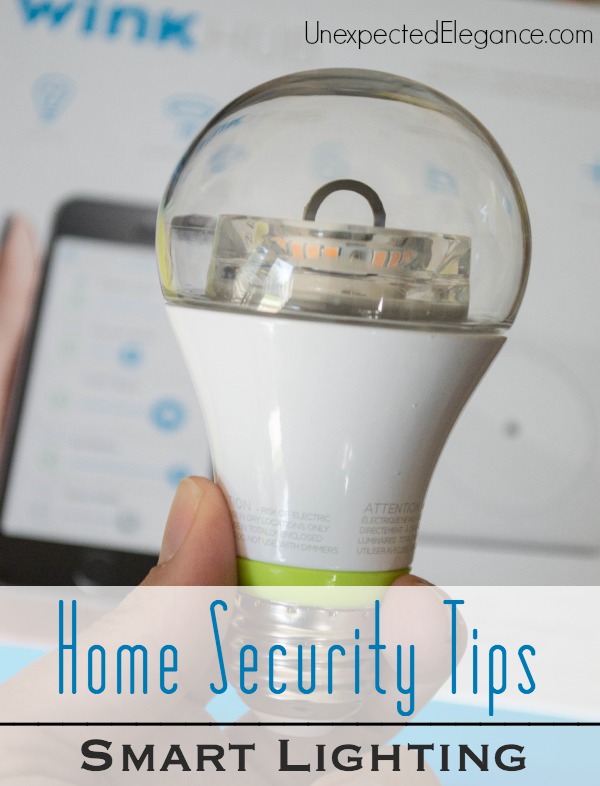 We have lived in 3 different states in our 11 years of marriage.  All of our moves happened within the first 6 years…and they weren't neighboring states!! (Texas, Pennsylvania, and Indiana)  In Texas and Pennsylvania we moved a few times, so add it up and we have had our eclectic mix of housing!! 😉 Apartment living, bunking with the in-laws, old homes and new ones… Now that we are in the Midwest and have absolutely NO family anywhere close, we travel often as a family and my husband travels consistently for work.   Security and smart lighting is IMPORTANT, no matter where you live and the older I have gotten the more I have come to that realization!  It's a good feeling to have peace of mind that your home is safe.
SO how do you keep your home safe?  Of course the obvious is a home security system that is monitored by a third party, but not everyone can afford the extra upfront AND monthly costs.
Here are a few less expensive things you can do to keep your home more secure:
Don't leave newspapers and flier laying around outside.
Stop your mail when you are out of town.
Keep your yard and landscaping well maintained.
Don't leave electronic boxes out on the curb.  Break them down and put them at the bottom of the trashcan.  Broadcasting higher ticket items is never a good idea.
Reinforce door jams if you have a weak frame.
Secure sliding glass doors and windows with a piece of wood or metal bar in the track.
If you're on vacation in the winter and you live where it snows (we do) have a neighbor either shovel a path or at least leave tire marks in you driveway.  Two day old snow with no marks is a good indication no one is home!!
LIGHT!!  This is one of the best and effective ways to keep people away.
I don't like  to leave the lights on the entire time I'm away. AND now I don't have to….I found this AMAZING new system to help with keeping the lights on (and off) while I'm away!  It's a WINK Hub that can connect to GE LED Link bulbs and can be controlled from my phone.    When I'm away I can set a schedule to have them turn off and on at certain times.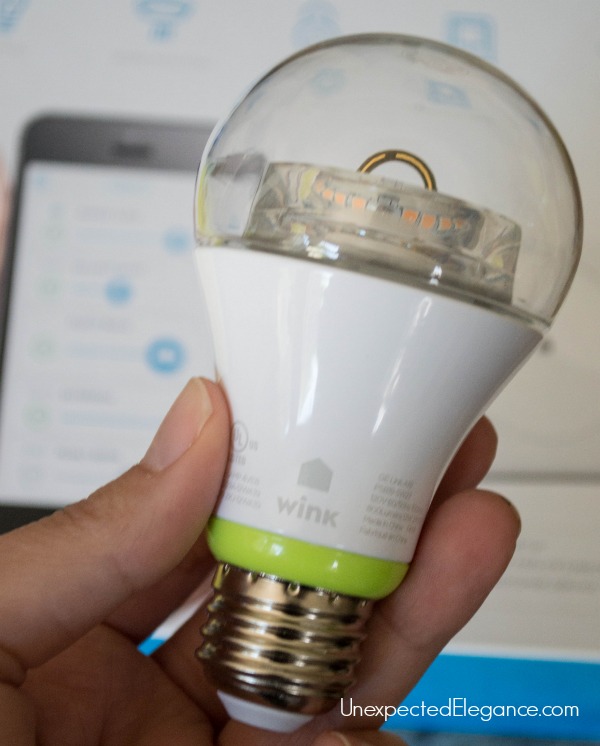 Another awesome feature is you can have it set to turn on when you arrive home.  (I think this is the COOLEST feature…I'm easily amused!)  They come on when I pull into the driveway!!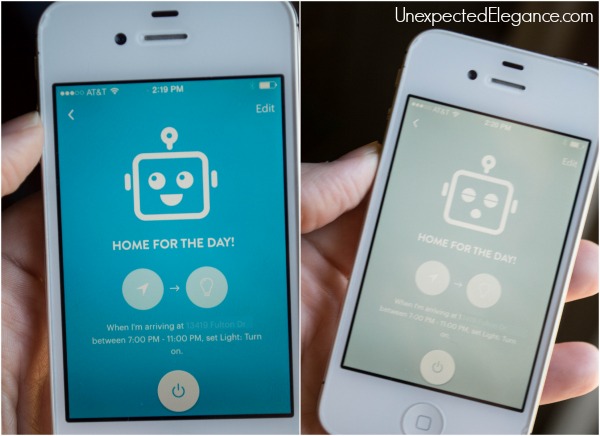 When I'm home I can control them without even getting off the couch! 😉 (They even have a dimmer option.)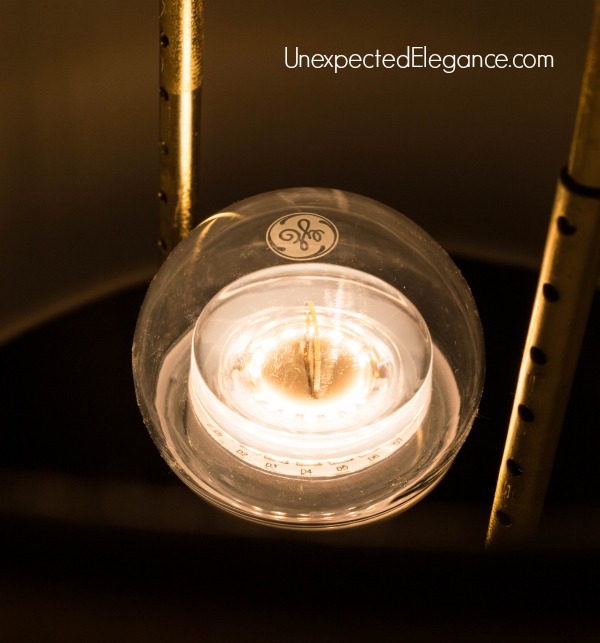 This is a new product but you can find it at Home Depot.  It's very affordable and can be used with other security featured in your home!!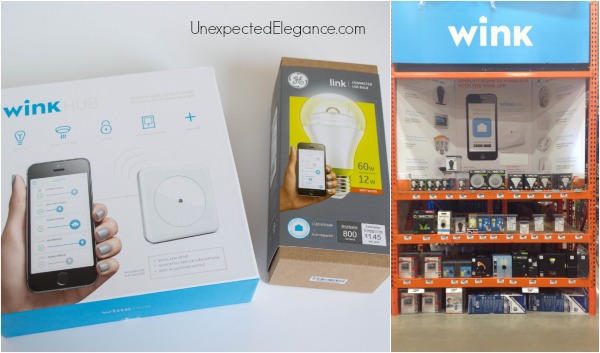 To find out more about#GELink and this great product, follow them on social media at:
I can't wait for you to try this out!  I'm giving away 2 kits that will include 1 GE Link LED bulb (size A19-normal general purpose size, $15 value) and 1 Wink hub ($54 value).  Get all the details and enter for a chance to win below: