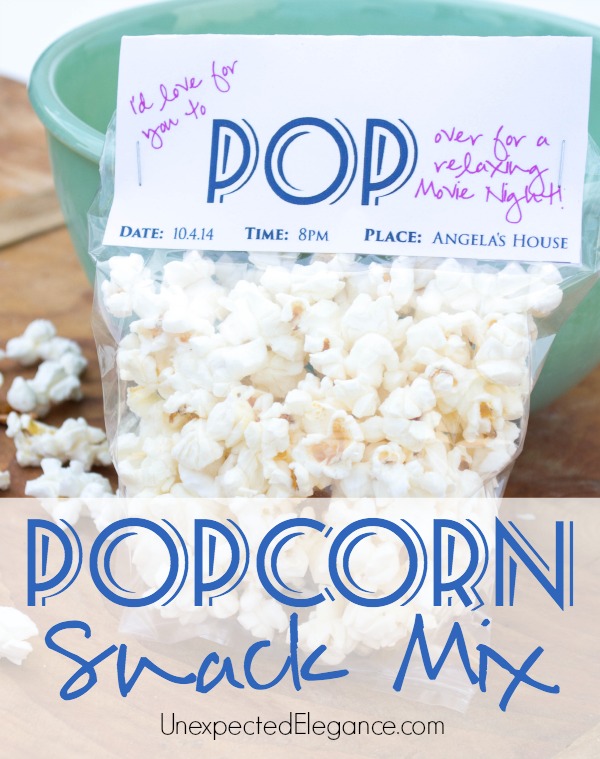 Cool weather makes me want to cuddle up on the couch and watch a good movie, what about you?  Having a Girls Night Out (or IN) is always a good idea, so why not combine the two?!?  My friends and I have been trying to eat healthier, but who can watch a movie without a great snack?  Here's my "recipe" for movie snacking the healthier way!! 😉
Movie Snack Mix Ingredients:  popped popcorn and my favorite trail mix (nuts, dried fruit, and a few chocolate morsels)!
This snack mix is so EASY…pop the popcorn, then sprinkle in the trail mix!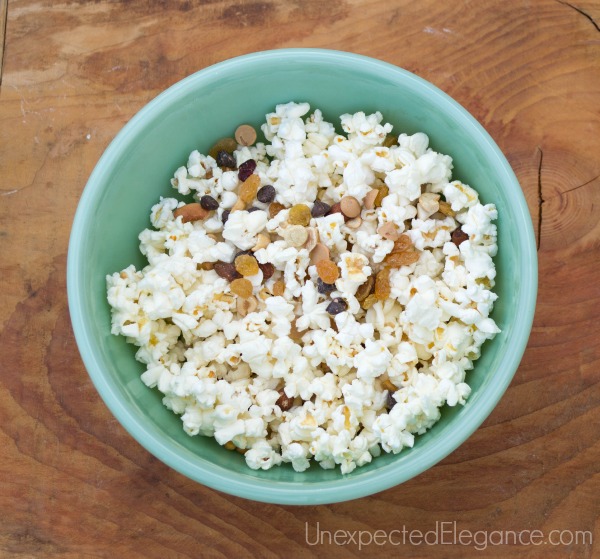 I made a large bowl of the mix, then packed it up into bags as an invite for a Girl's Movie Night at my house.
I used clear treat bags and a fun printable I made to go on the top.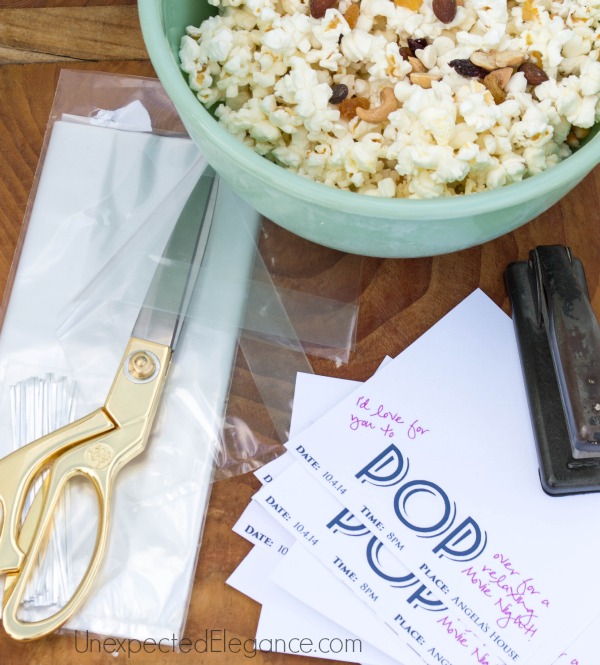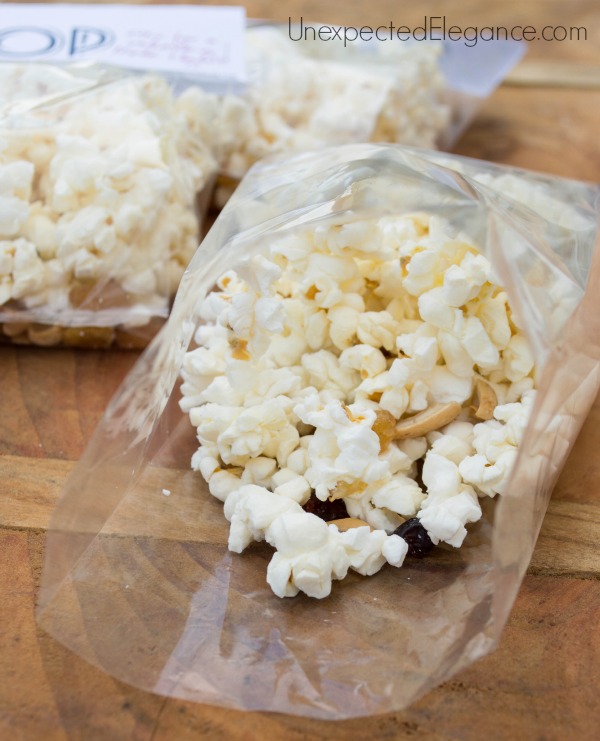 To download the FREE printable, click on the image below.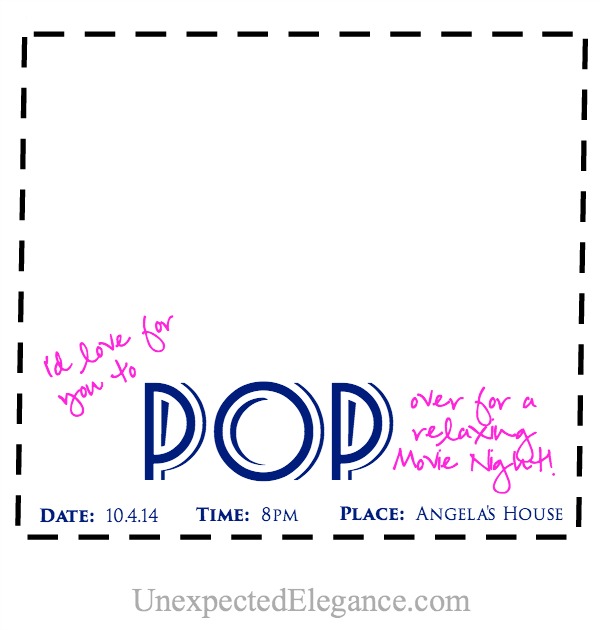 Cut out the invite and fold it in half.  Roll the top of the bag down a few times then put the invite over it and staple it closed.  If you don't want the staples to show, just put them inside of the lettering…like in the picture below.
It's a SUPER easy, fun and tasty way to invite you best gals over for a fun evening!  (This could also be used for your kids.)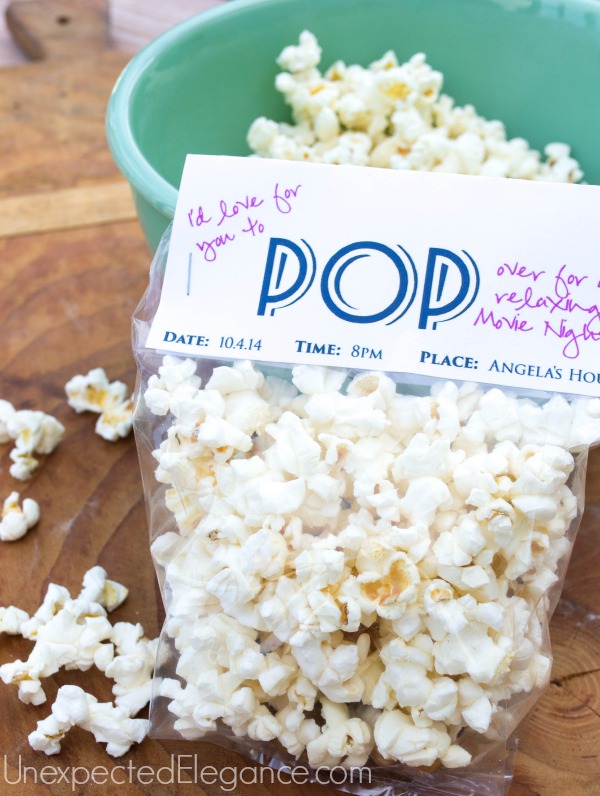 What's your favorite movie snack!?!