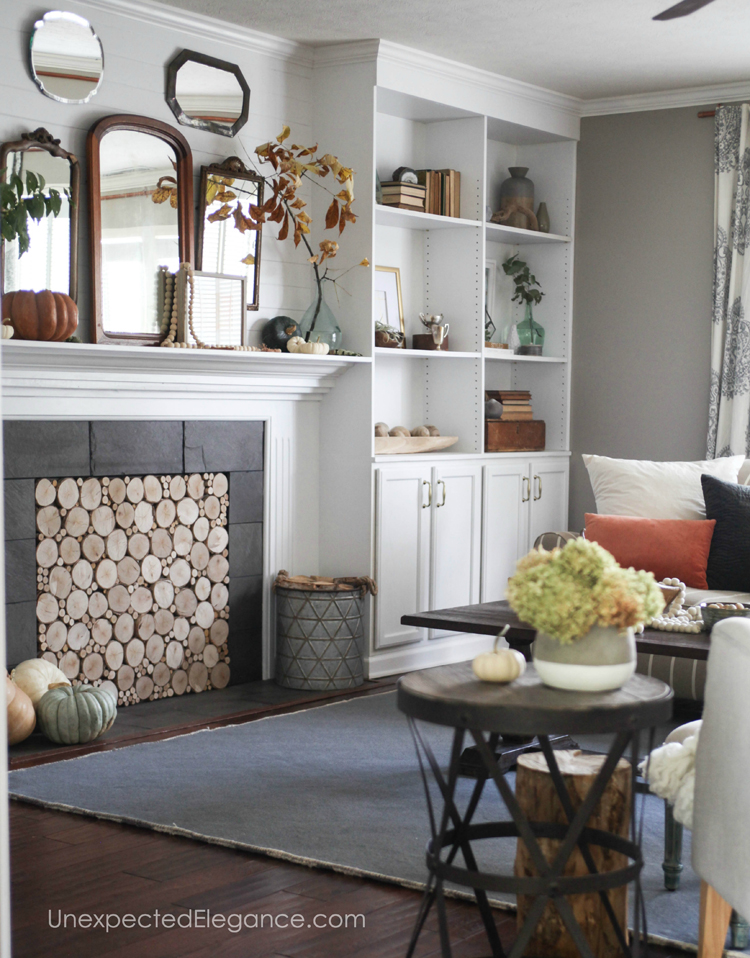 Hey, friends!!!  I am recouping from my weekend in Columbus at the Country Living Fair, but I wanted to share the rest of my fall decor.  If you are anything like me, you like snooping/looking inside other peoples homes…I get it! (We all love getting ideas from others.)  So, I have some pictures to share,  but also a few tips sprinkled throughout about how to pull off SIMPLE and almost effortless decor this season.  Here's my simple fall decor…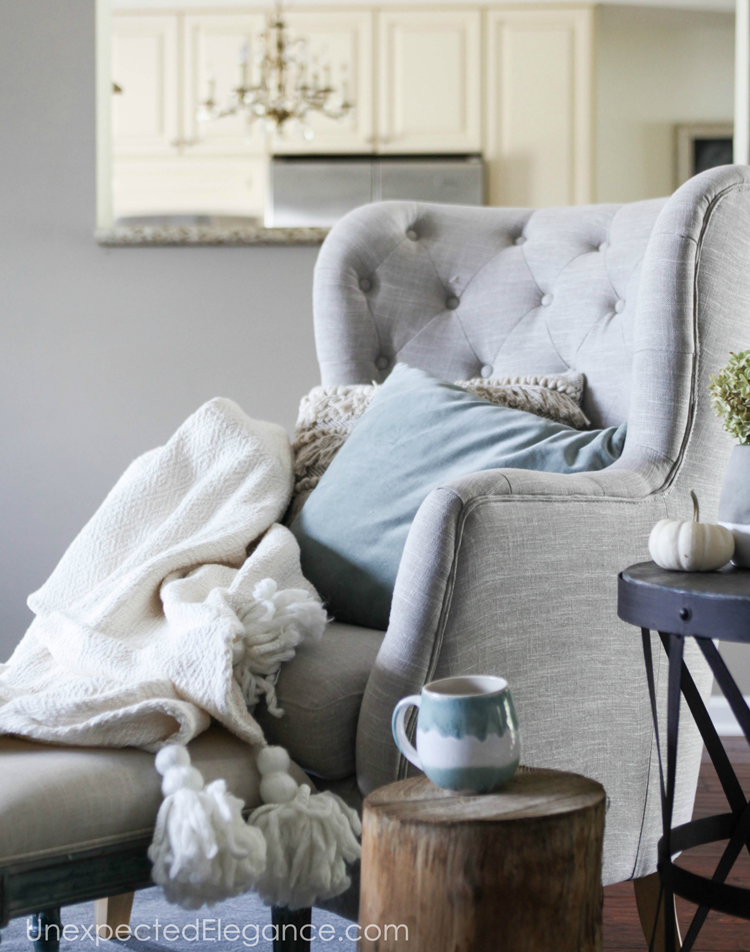 Here is the post with all my fall mantel details, in case you missed it.
I honestly just grabbed a few larger pumpkins, a bag of small white pumpkins, and some clearance plants from the hardware store, and stopped at the grocery for a few other items…like walnuts.  Then, I scavenged the forest by my house for some clippings.  I didn't even pull out my storage bin of decor this year.
TIP:  Putting little pumpkins or squash around on tables and shelves will add an instant fall-feel, AND they are really cheap.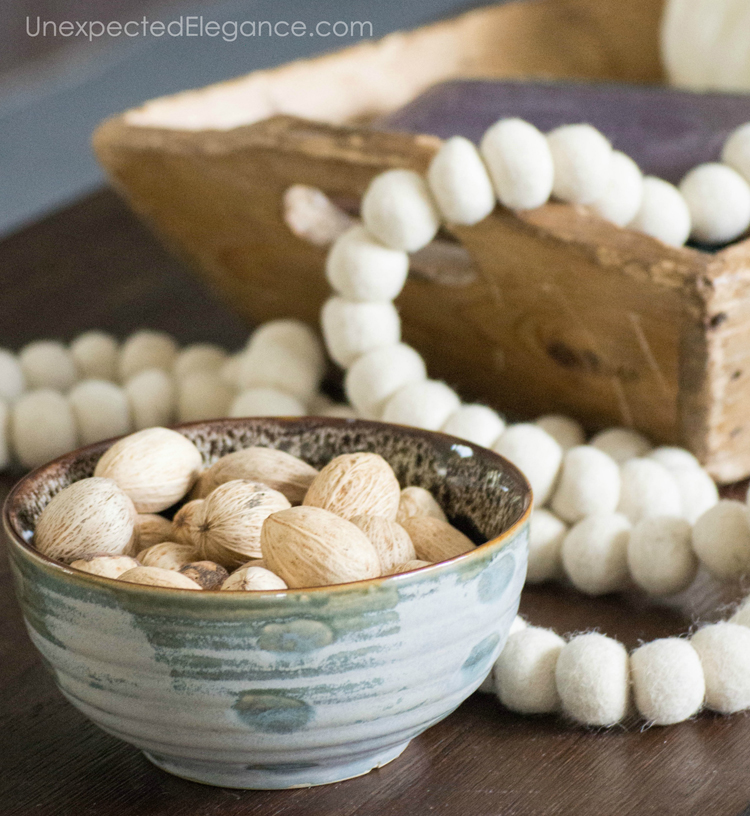 Any natural elements, like these nuts, add texture and a feel of nature.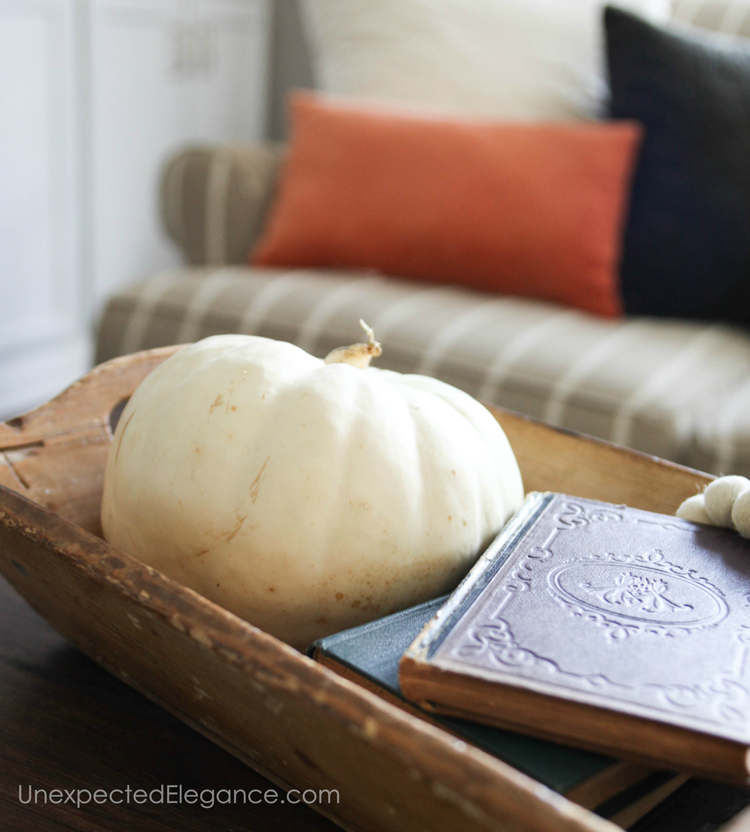 Ok, I forgot…I did purchase 3 velvet pumpkins a few weeks ago from Joann Fabric.  They were so pretty that I couldn't pass them up AND they were 40% off, which made them even harder to resist.  You can see one of them sitting on the bottom shelf, looking all cute. 😉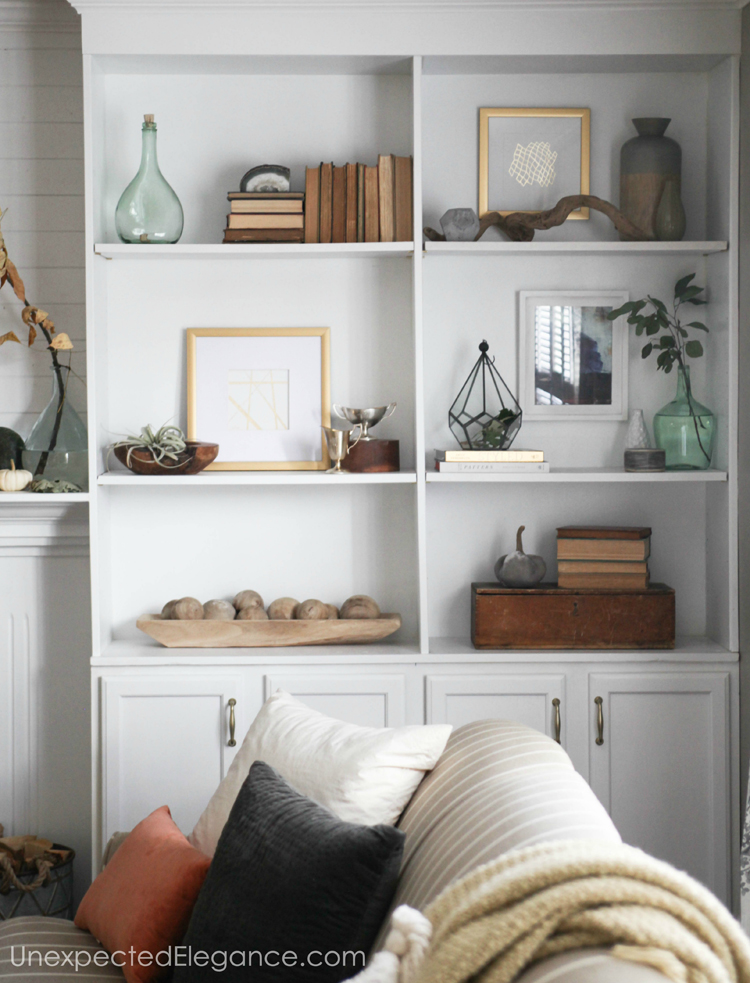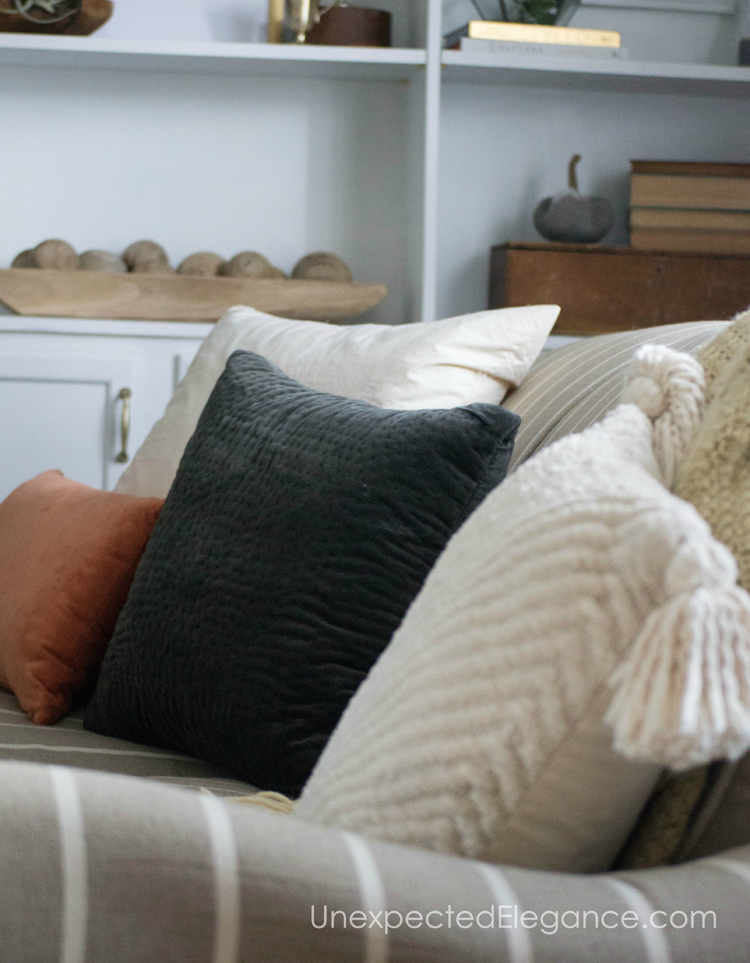 I think fall is all about texture, so I add as much neutral texture as I can!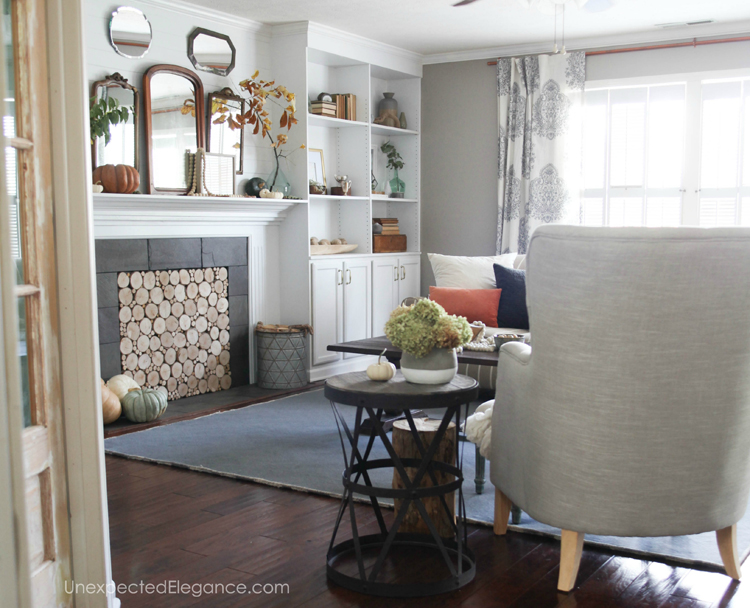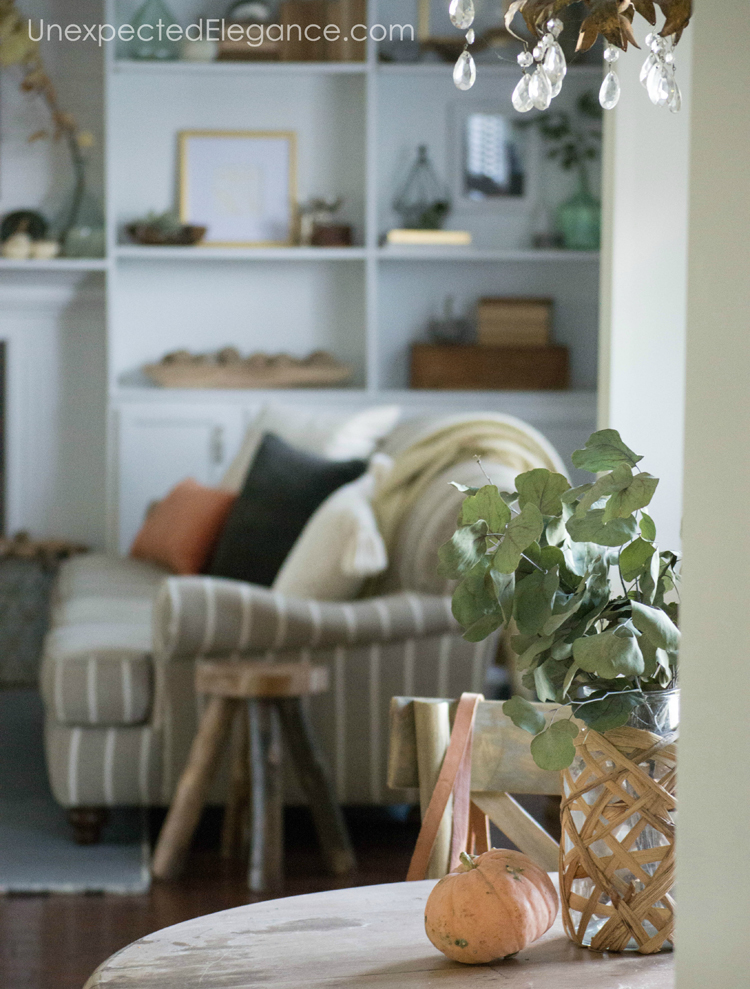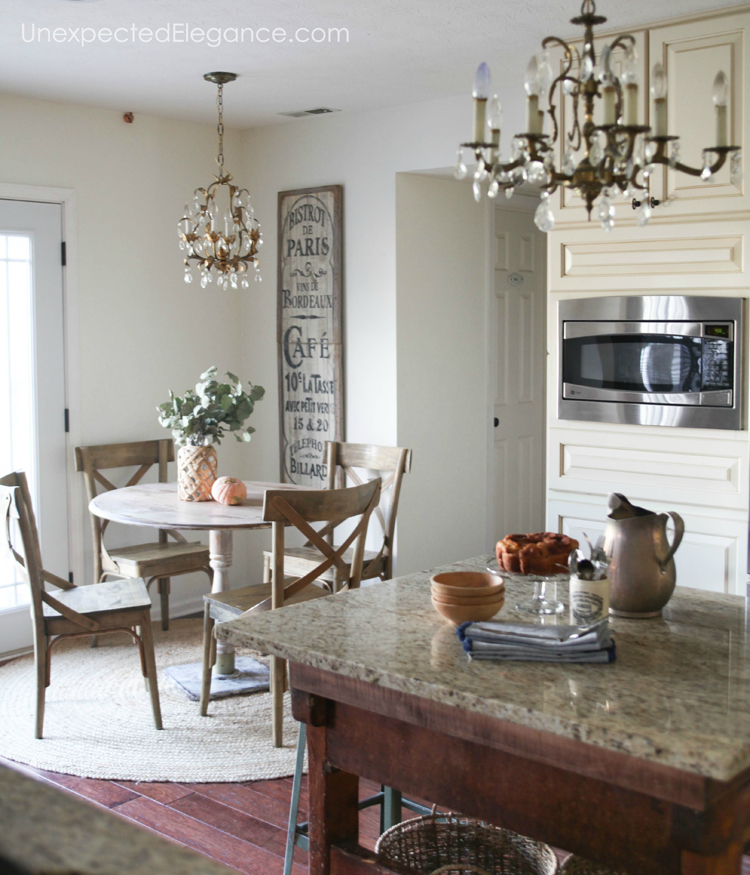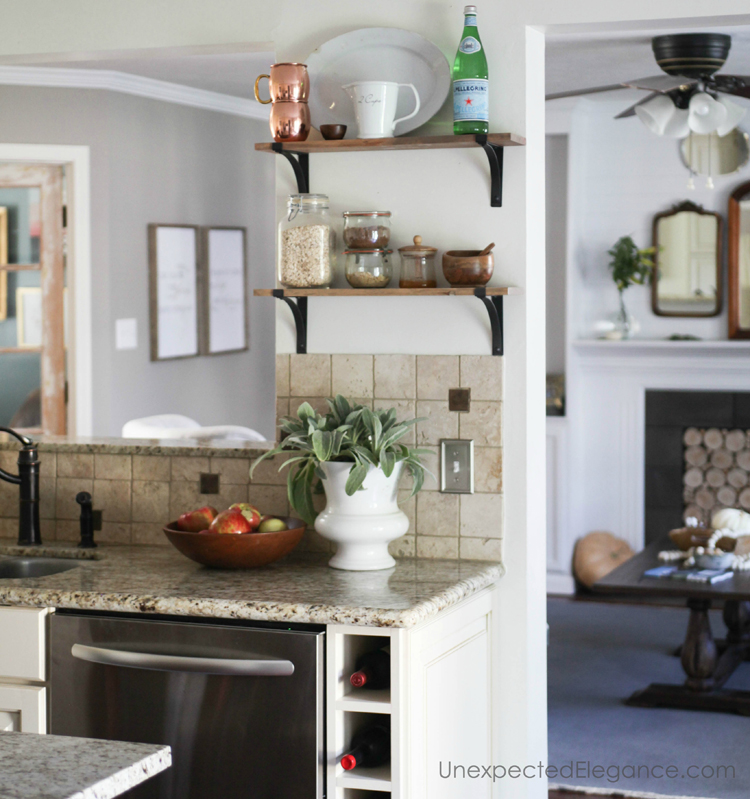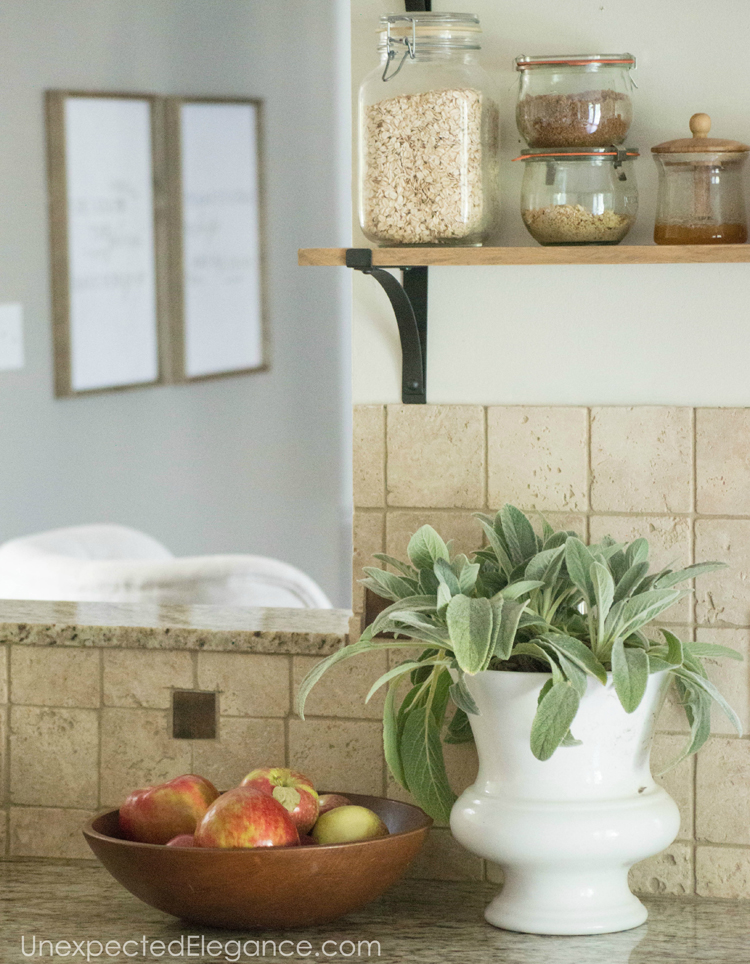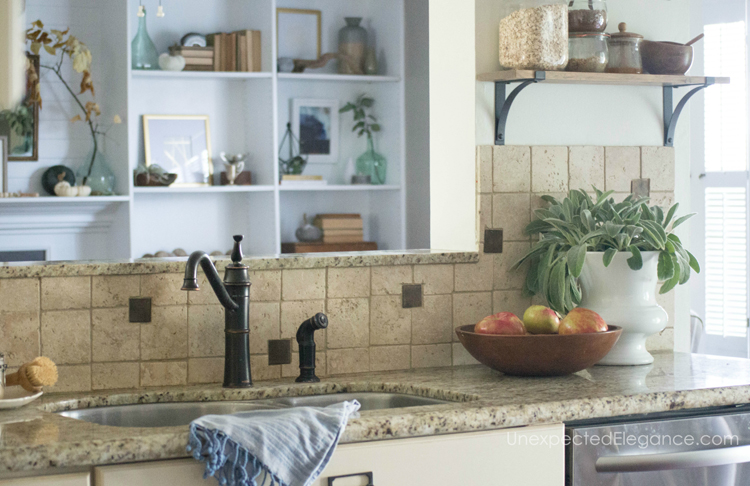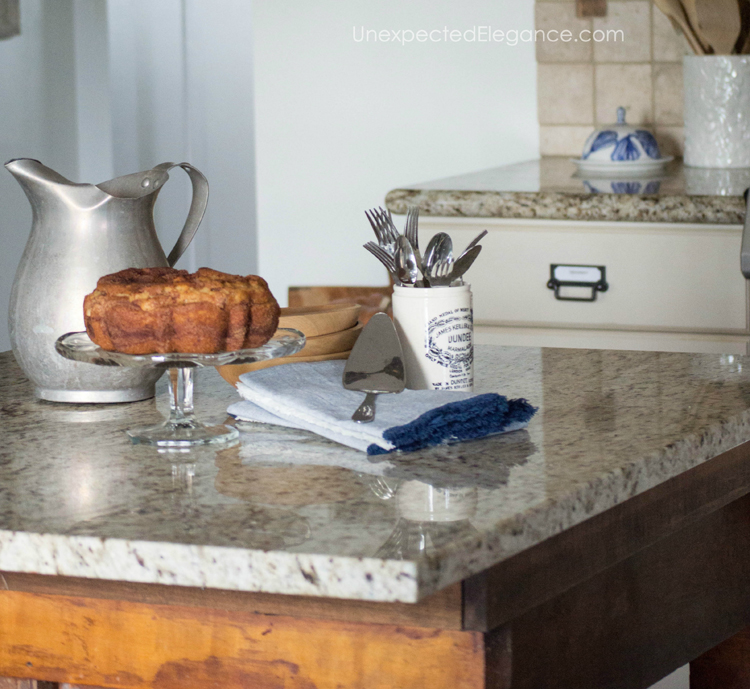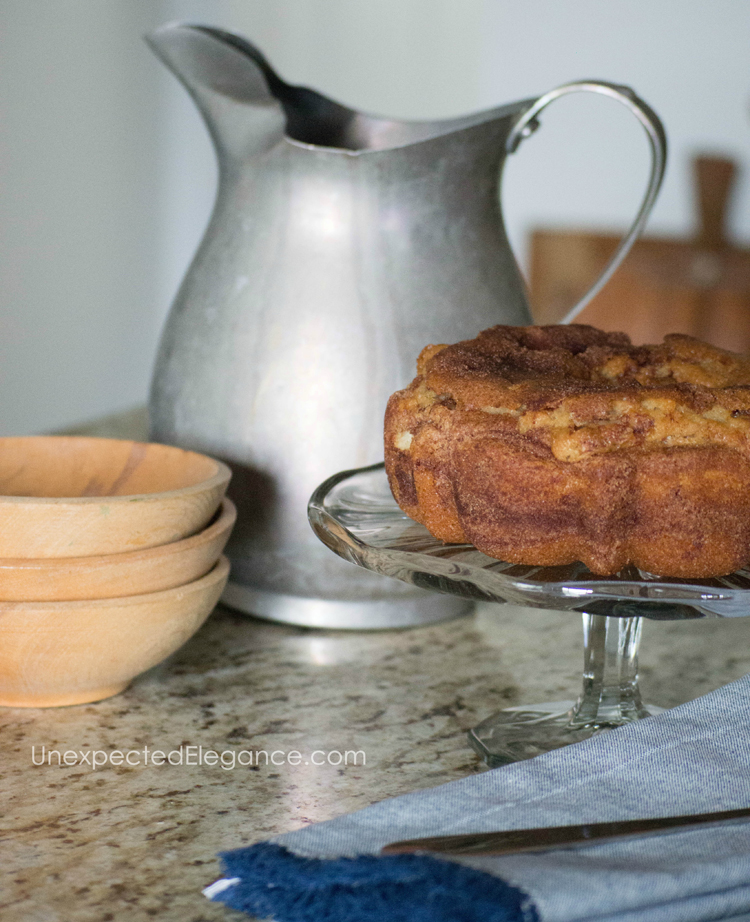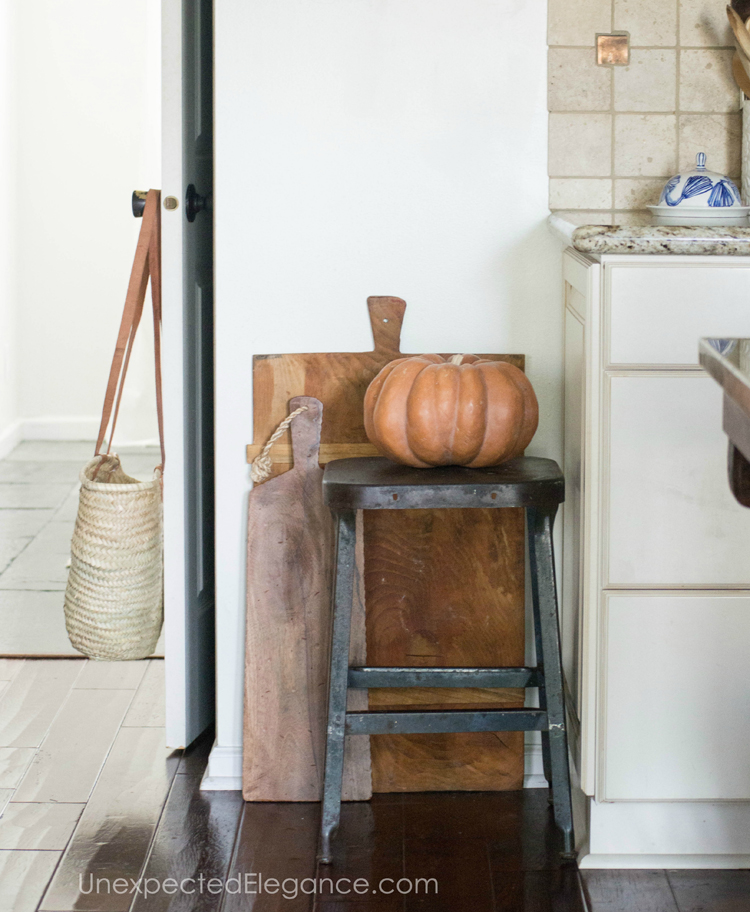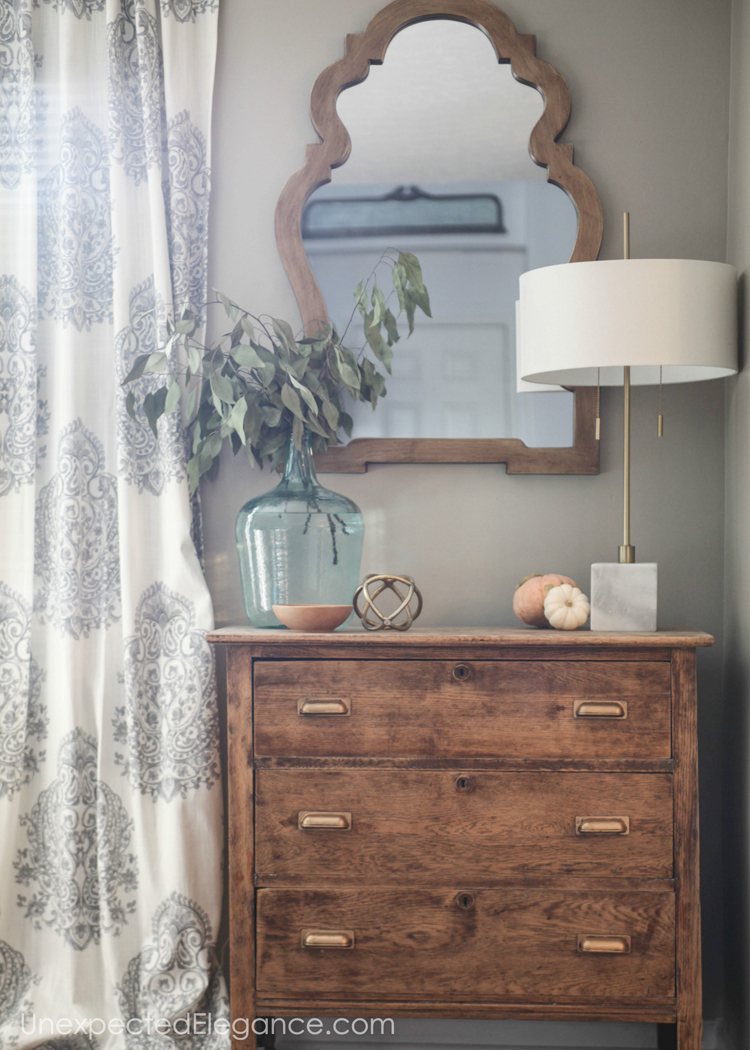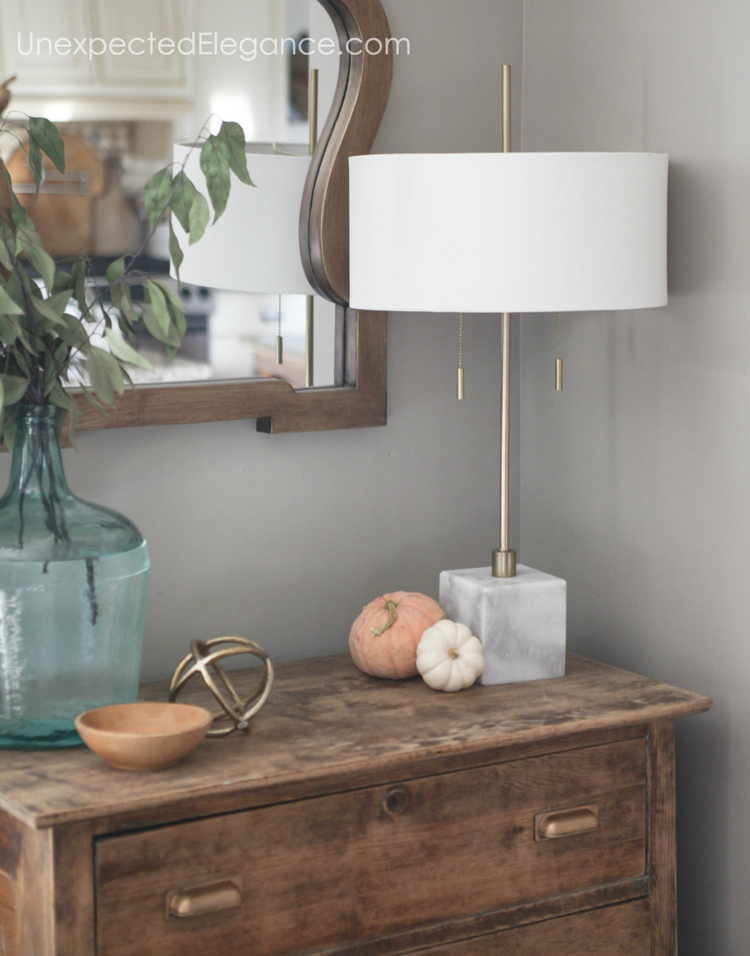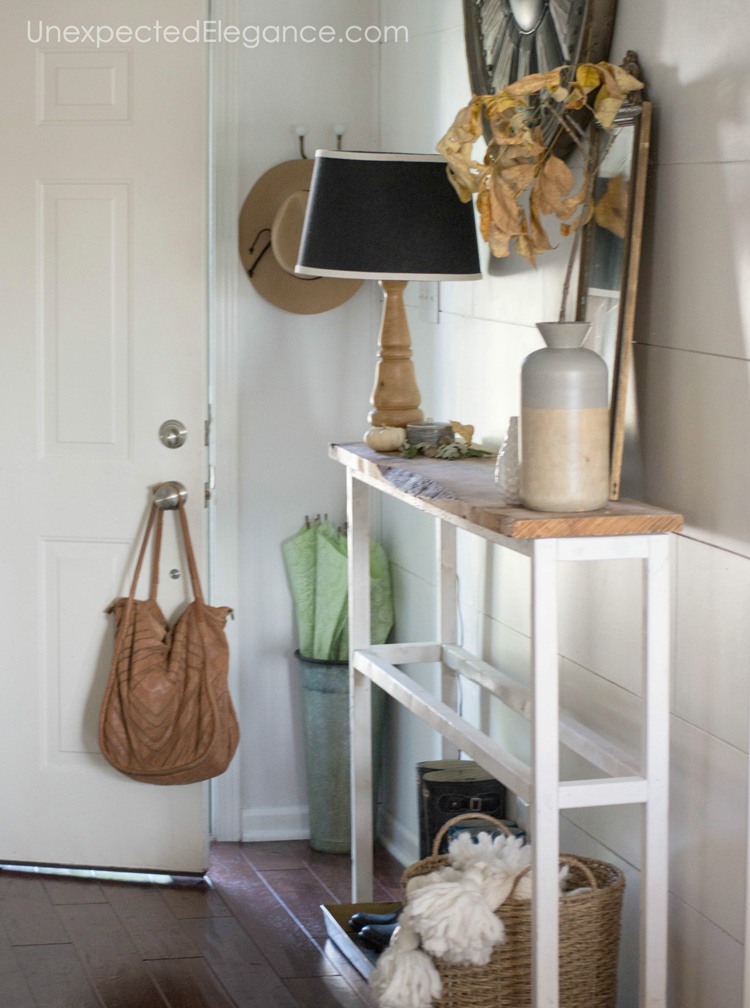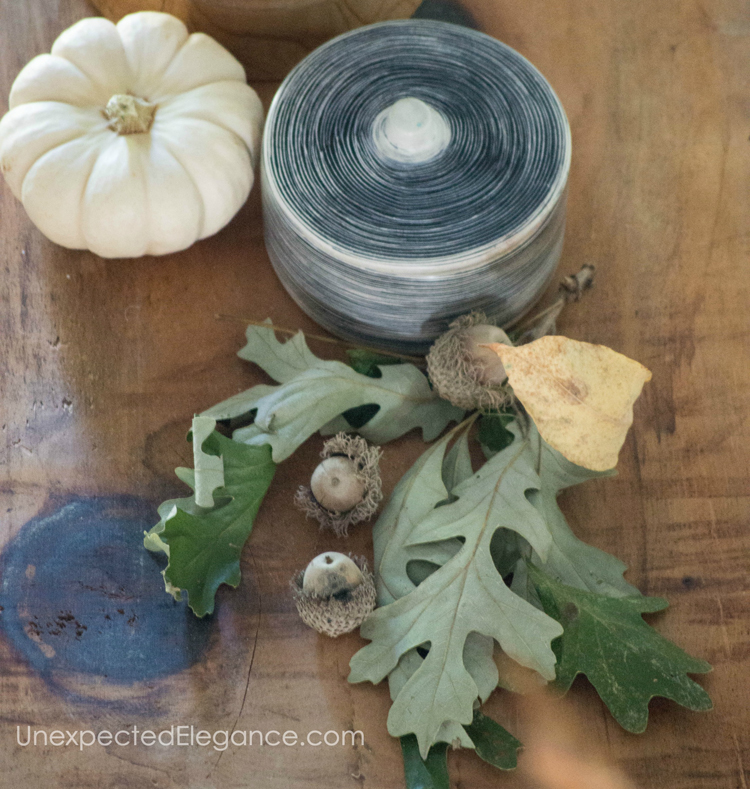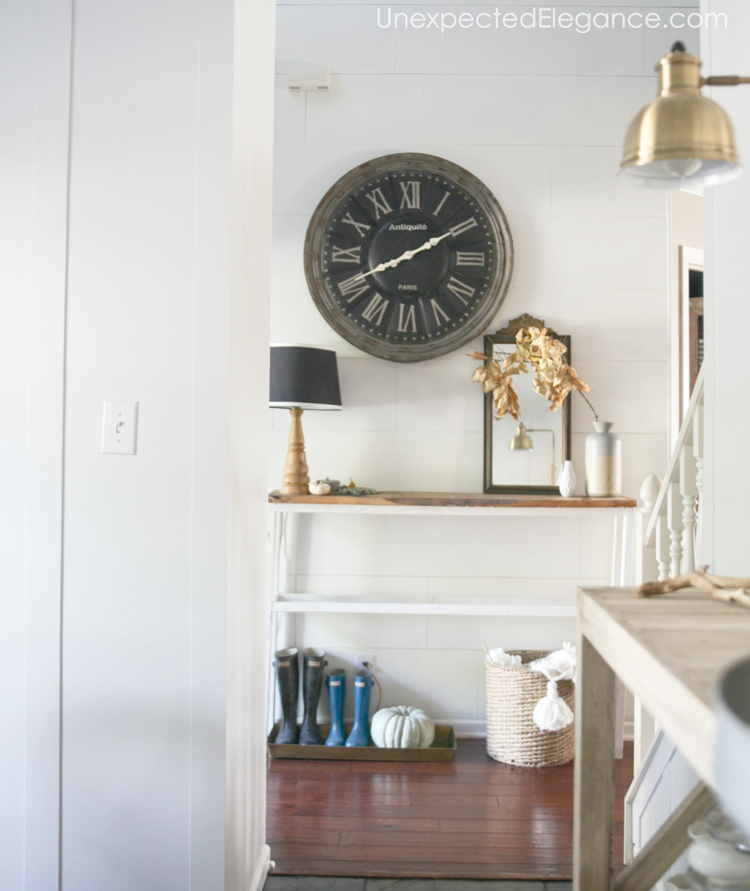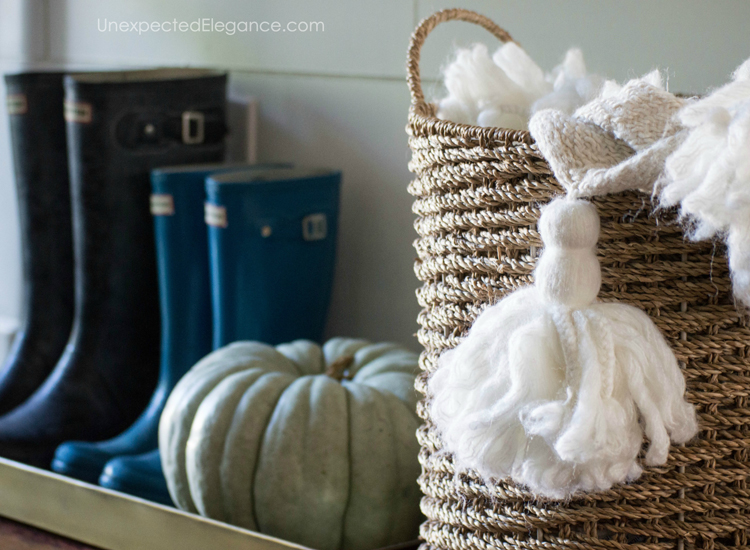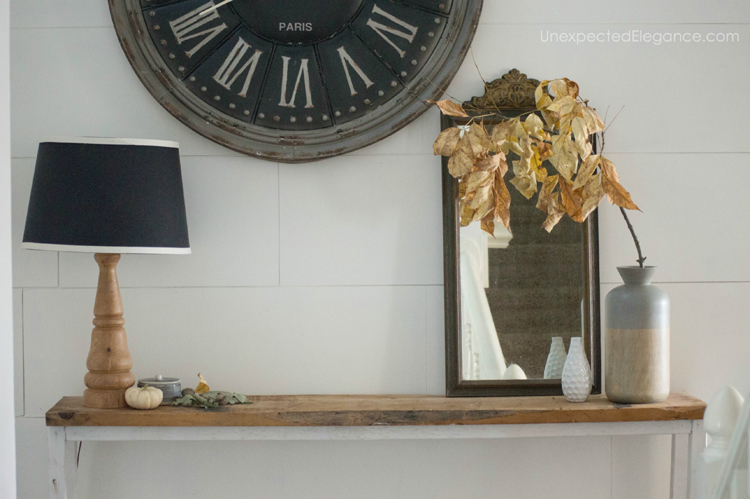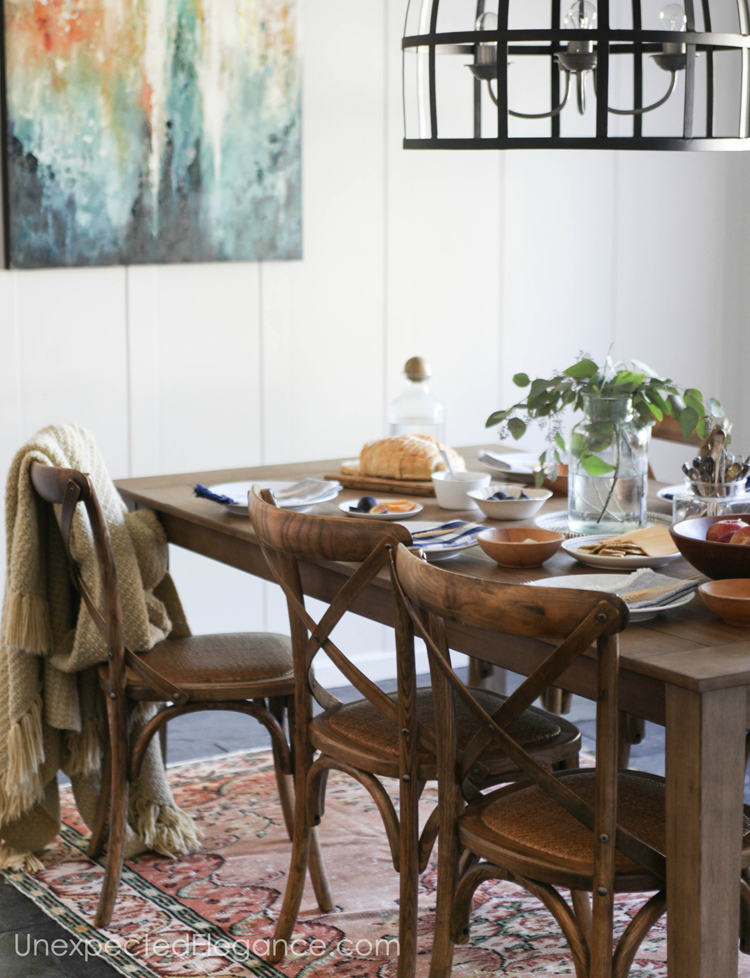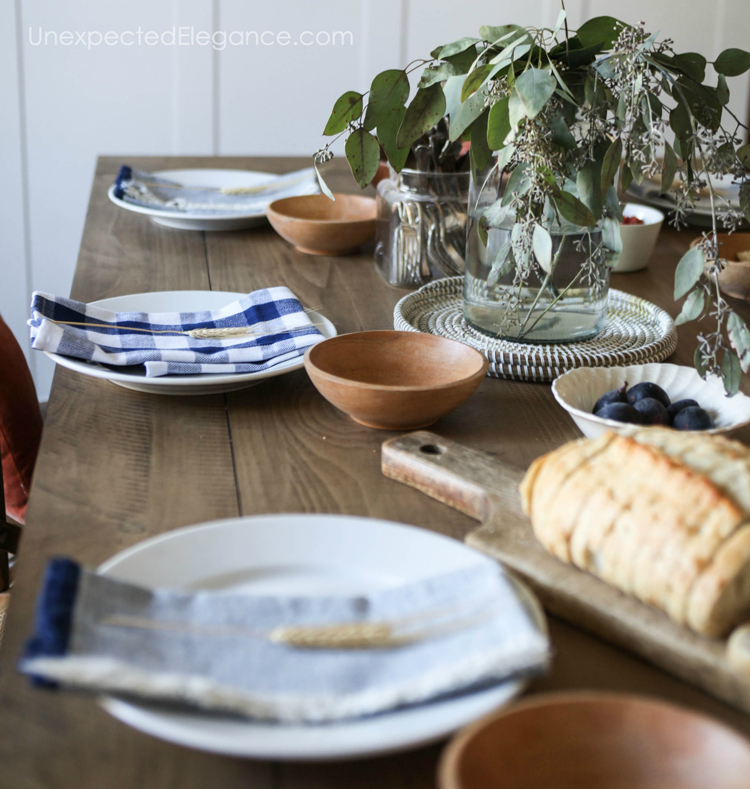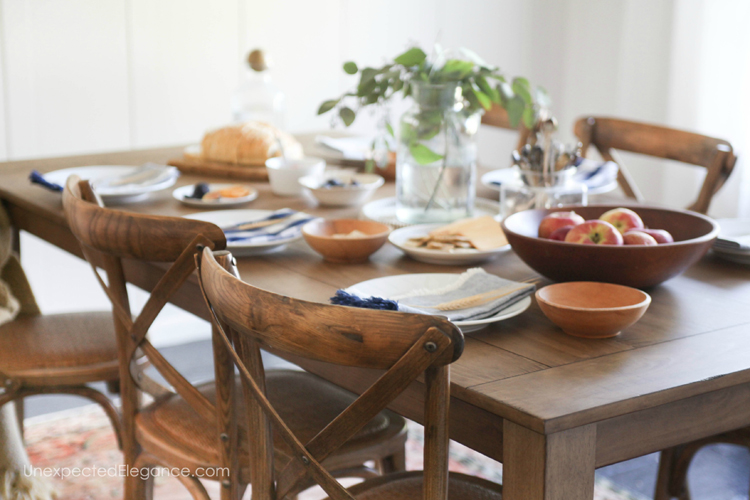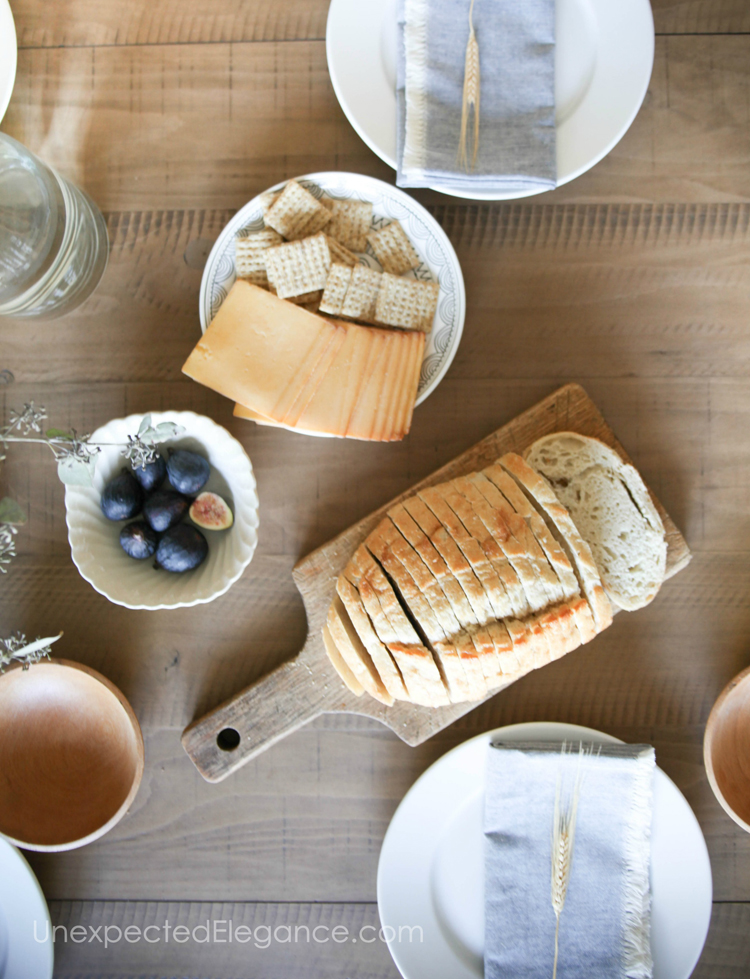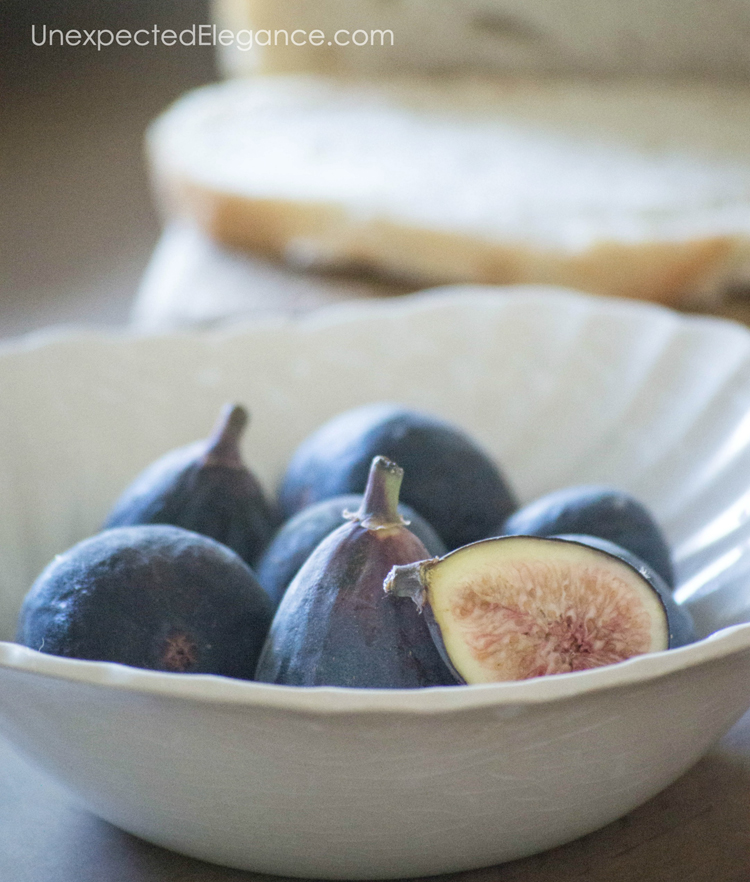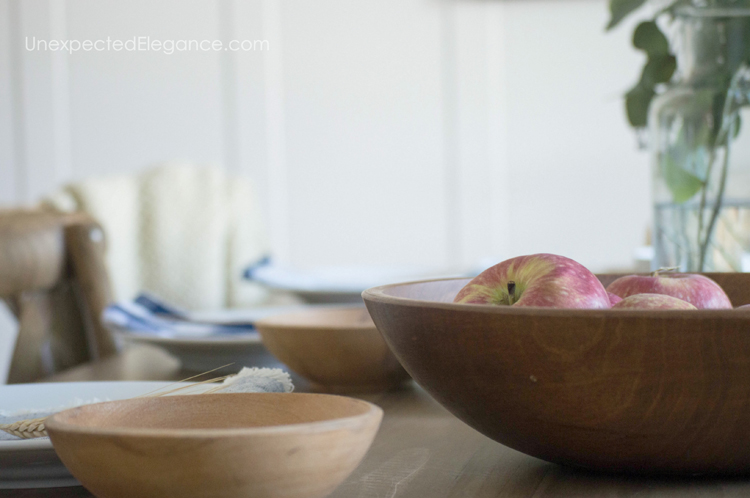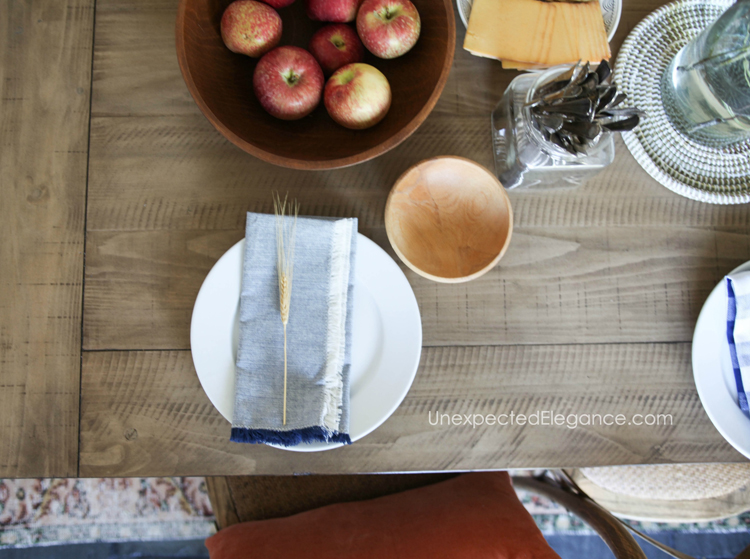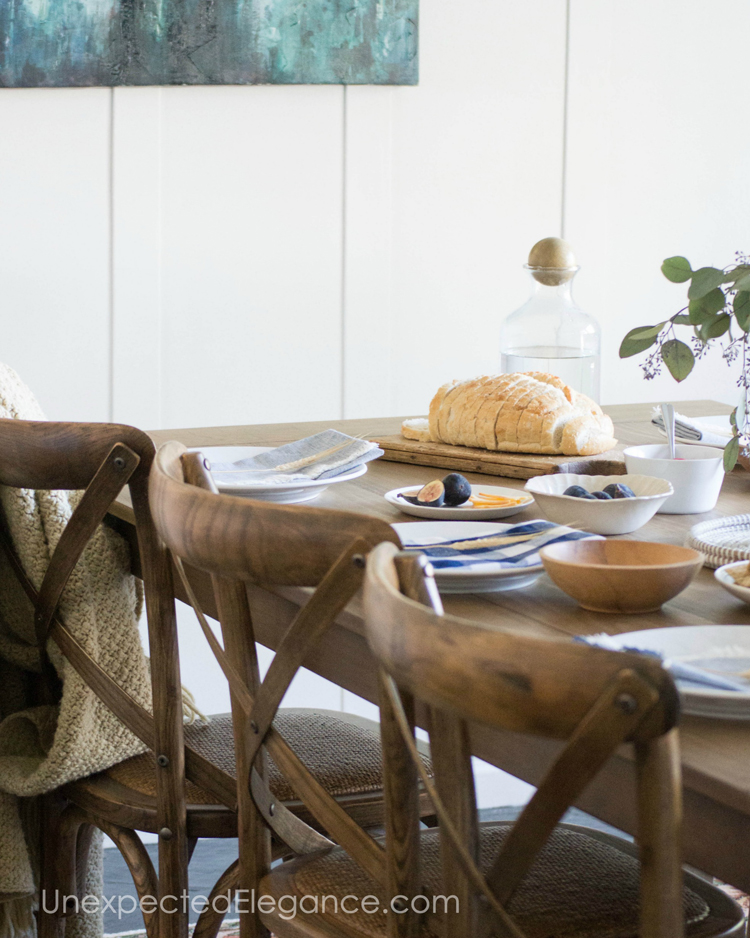 For last year's fall tour, you can see it, HERE.
Happy FALL!