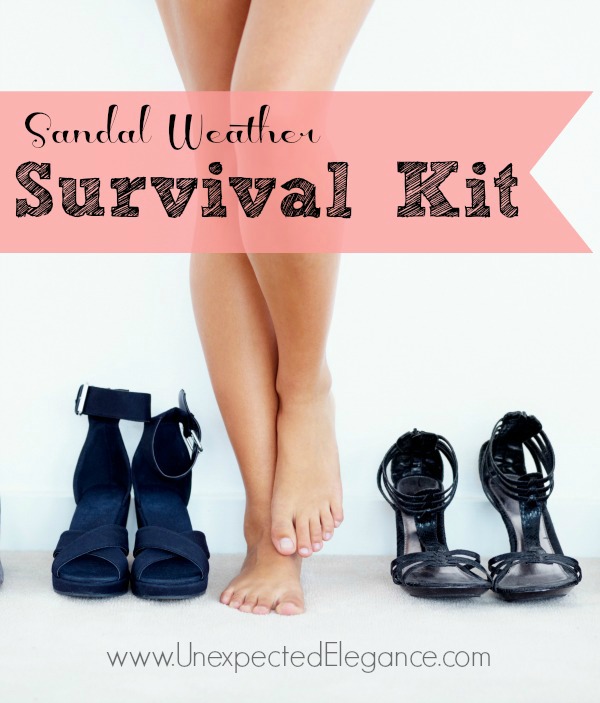 I can't tell you how excited I am for warmer weather..shorts, t-shirts, sandals, and the glorious pool!!  I have promised myself that I won't complain even once about the heat this summer and I will stick to that promise after the unbelievably freezing winter we have had this year.
Thinking about warmer weather, immediately makes me think of sandals.  I LOVE a good pair of sandals! 
So here is my sandal weather survival kit list of "must haves" to keep in my purse:
lip balm
ponytail holder/clips
moisturizer with sunscreen
liquid bandage (just in case I get a blister)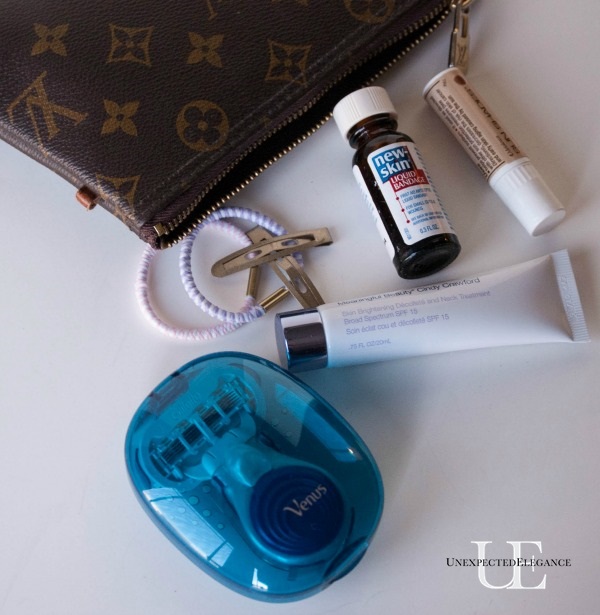 The part of sandal weather that I'm not so thrilled about are the bare legs…to be honest, I kind of like keeping my legs hidden!  Since I've had kids I have perfected the art of a 5 minute shower.  I have no time for a leisure bath and very little time for shaving.  (I can remember the days I would soak in the tub and actually use a shaving cream…that seems like a pipe dream these days! 😉 )  I have been using a razor with built in lotion since the girls were born and think they just might be the best invention ever.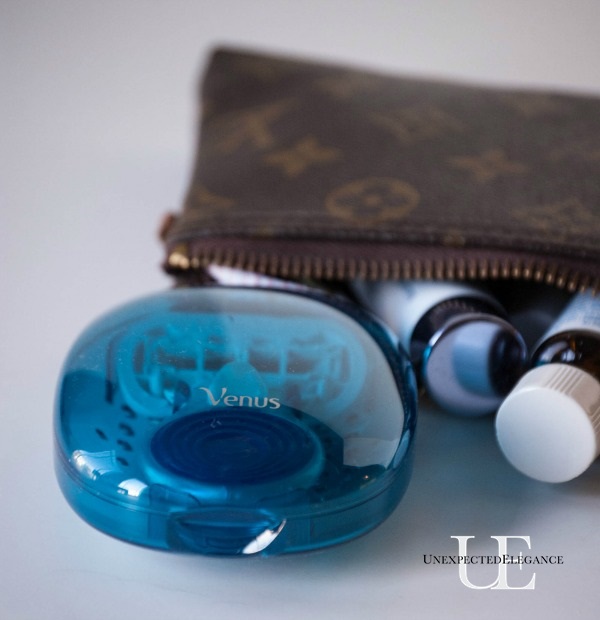 But like I said, I still take really quick showers and there are days I will leave the house and realize I missed a whole strip on my leg!  (How embarrassing!)  Surely you've done that!?!  So I was exited to find this compact razor that I could leave in my purse.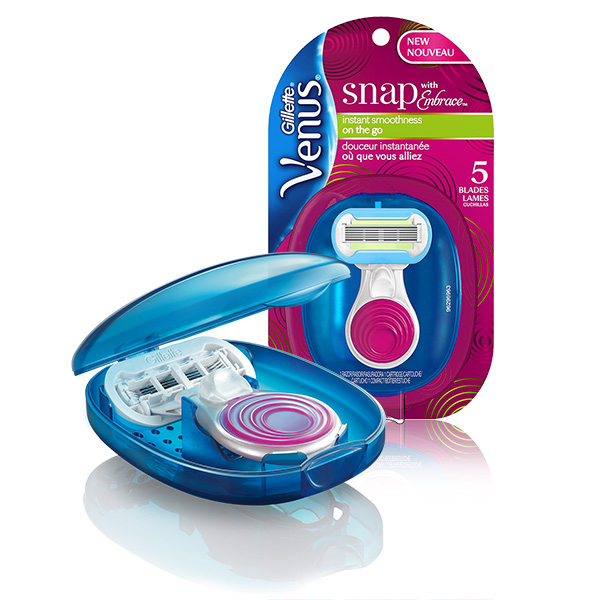 Seriously, all you do it get it wet and shave away!  It's instant smoothness on the go and you can take it anywhere.  No more stray hairs for me!!  This is my new must-have accessory. 😉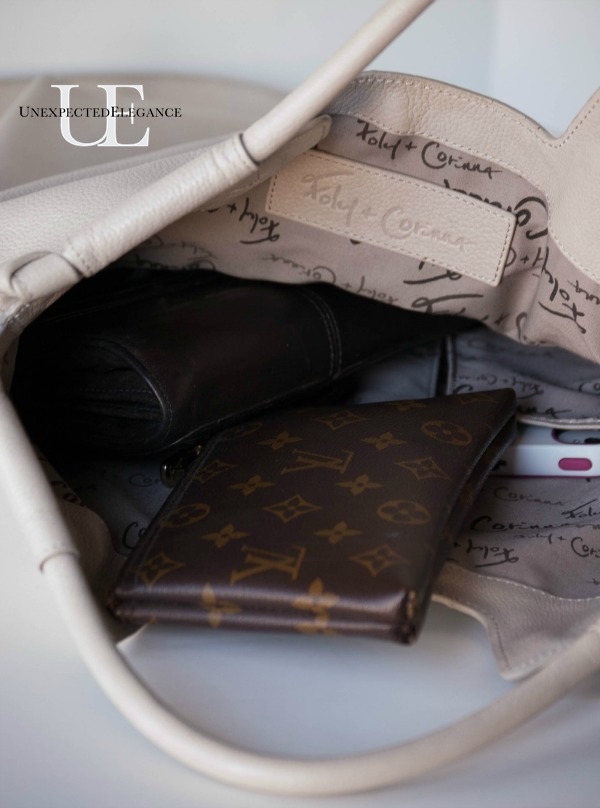 Anyone else ready to tackle the heat?  I know I am!!
 I was selected for this opportunity as a member of Clever Girls Collective and the content and opinions expressed here are all my own.