Ok, so I know everyone says that if you have a dark space, by adding a lighter color it will brighten the whole area.  BUT adding white can really make a dramatic difference.
I have struggled with the entry of our home for years.  It has a really tall ceiling but is a pretty small space.  There is a window on the second story that shines down on it but it still always felt pretty dark, even though it opens up into our living room and dining room.
When we first moved in we had it painted a slightly lighter color than what the previous owners had, but that really didn't make a huge difference.  THEN I decided to try white.
My aha! moment came when I was taking the pictures for my planked wall post.  I've always had so much trouble getting a good shot of this space but now that it's white, you can see a dramatic difference.
Here is the space using the exact same settings on my camera, in approximately the same location but with two different colors on the wall:
Christmas 2012 with a very light tan color on the wall.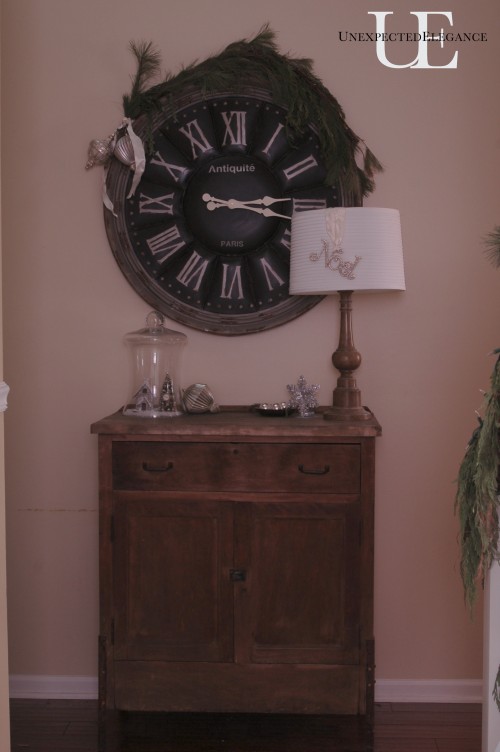 2014 with white walls.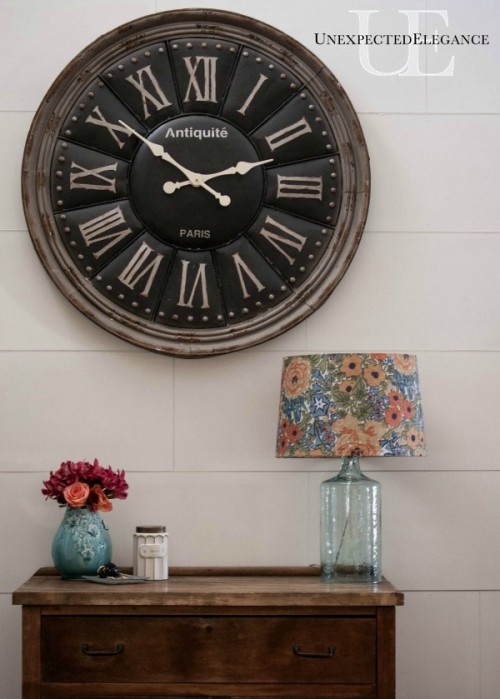 (I used an editing software on both photos to brighten the picture, but that was the best I could get on the first picture.)
The white really reflects SO much better.  I would have NEVER guessed it would have made that big of a difference but it did.
I know white can get a bad rap for being too bland, but don't let that stop you from using it.  Some people think they have to have color on their walls and feel white will make their home feel too sterile, but it really can transform a space and help brighten areas of your home.  Using white as a backdrop can allow you bring in pops of color through your accessories and help those pieces stand out.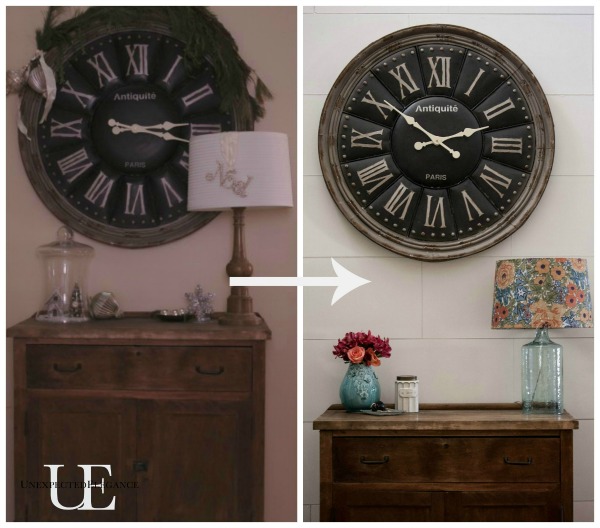 Have you been afraid to use too much white in your home?  Take a chance and see if makes a difference.