Our office can be seen from most rooms in our downstairs.  It is technically my husband's, but has become a dumping ground for everyone.  The task of organizing and cleaning the shelves has seemed overwhelming, so it has just been neglected.   But as you know, dust does not take a break.  The room needed to scrubbed and the easiest way to do that was clear the shelves.
This is one set of shelves this morning.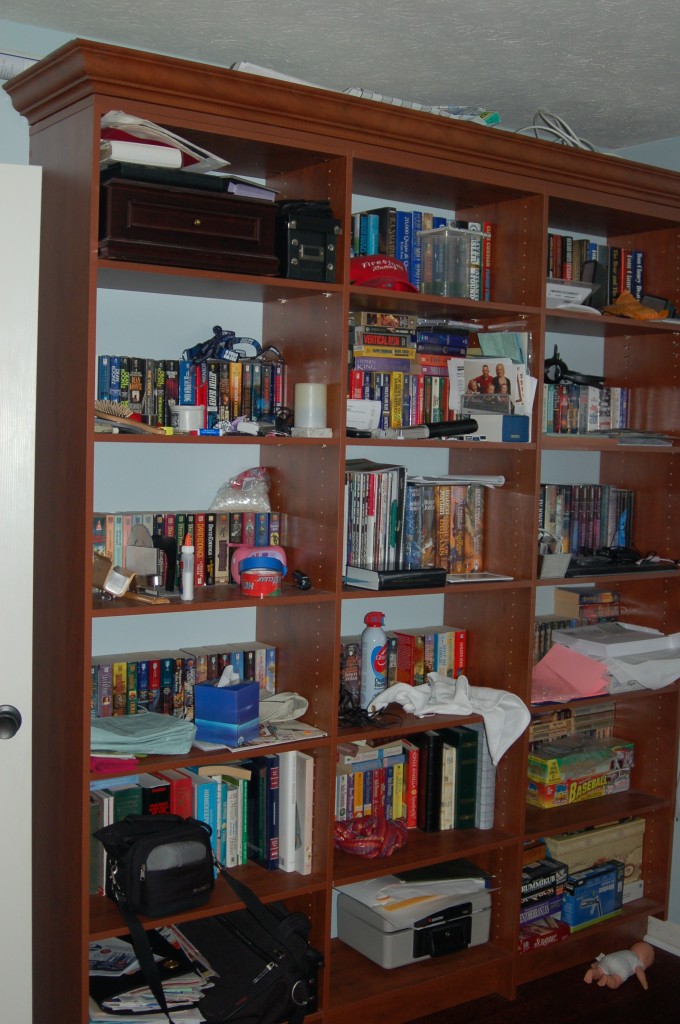 And here it is this afternoon.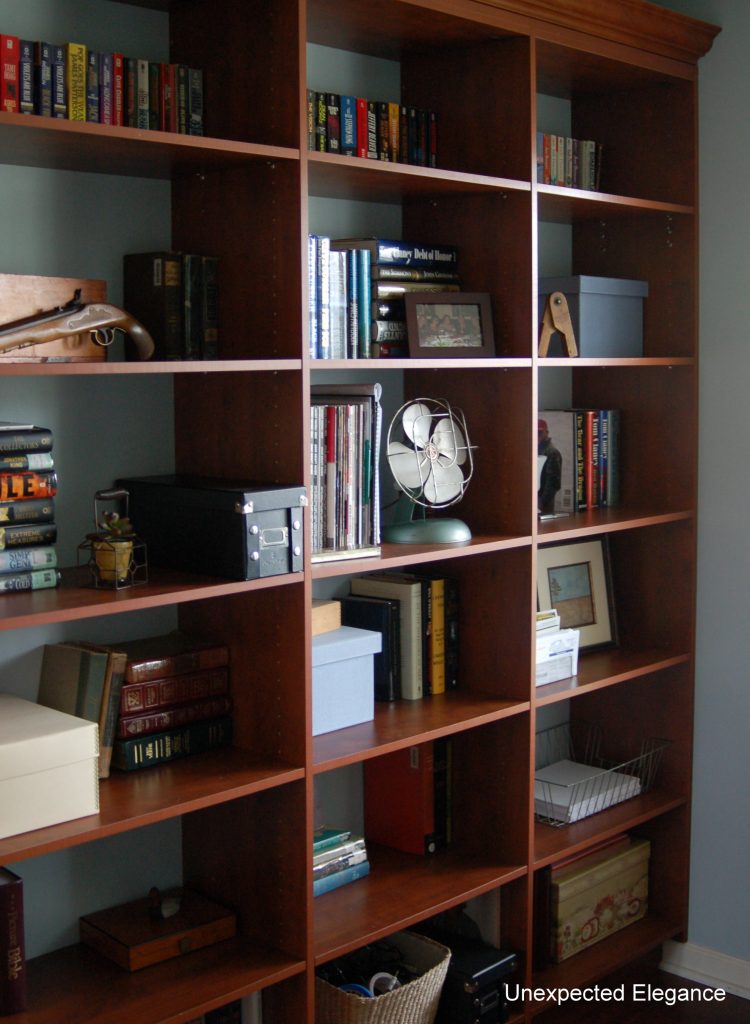 It literally took me all day, but it feels good to have finally tackled this.
Because this is my husband's room, I made sure to keep all of his things and take out most of mine.
This was his grandfather's gun (up high!).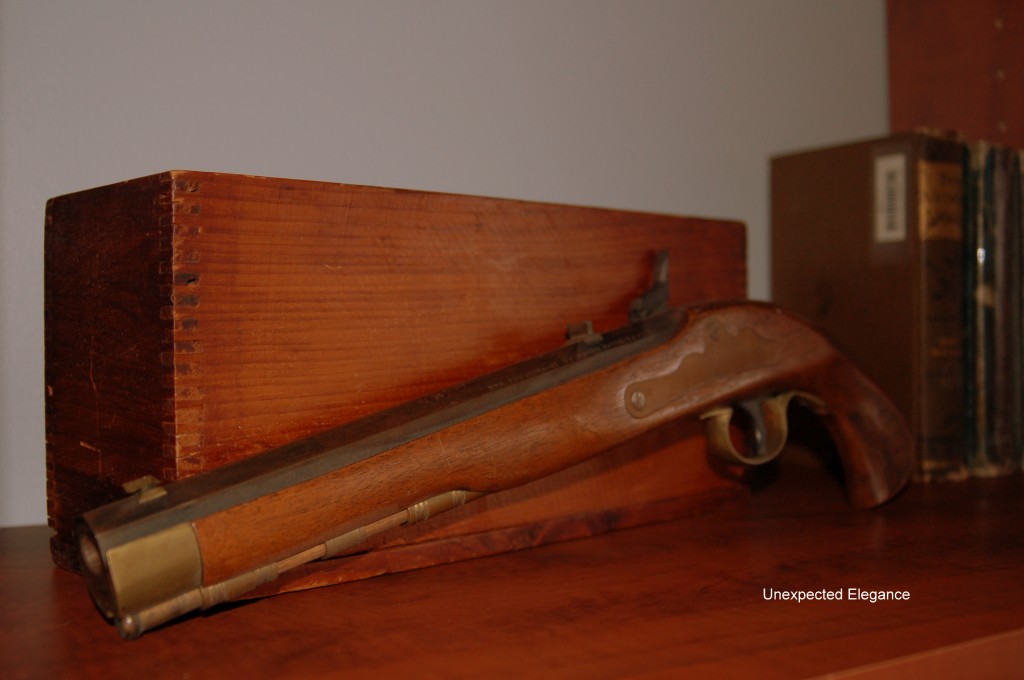 I love this old compass!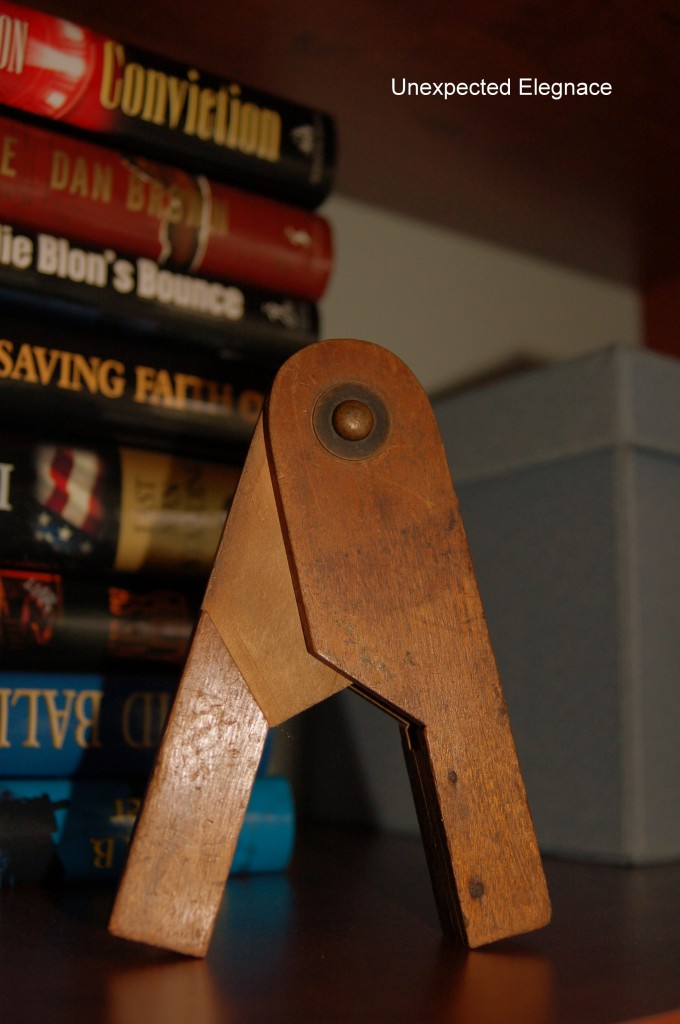 This was a lot of work, but well worth it!!
~Angela