I am SO sick of rain!!!  (It's raining right now.)  I know I shouldn't complain, when some of you are doing rain dances, but the gloom of rainy days is taking a toll on me.  We have gone straight from winter into weeks and weeks of rain…arrrgh!
So this weekend we had a few hours of sunshine!!!  It allowed us enough time to cut our jungle grass and play around outside.
Some of you who have been with me from the beginning might remember this beauty.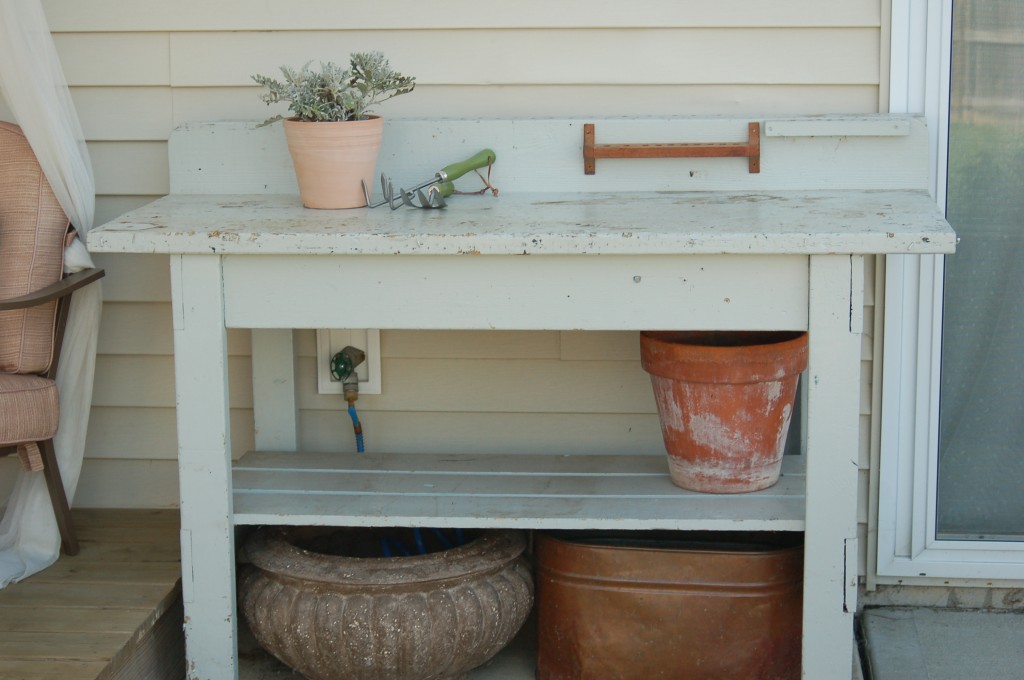 I got this work bench at GW for $19.99 and decided it would work great outside as a potting bench.
It works well, but my only complaint was the condition of the top.  It had lots of holes and wasn't very "flat."  I had gotten a slab of granite for our master bathroom a few years ago.  It is for a double sink and I paid $20 for it…awesome!  Would you believe that it fits PERFECTLY on the the top of the potting bench?
I don't know if I will silicone it to the top, we plan on using it inside once we start our bathroom remodel (probably not for a very long time).  I sealed the entire table and added a hook and bottle opener.  Now it doubles as a potting bench and serving table when we are entertaining outside.  It's hiding our previous owner's doggy door, which makes me even happier!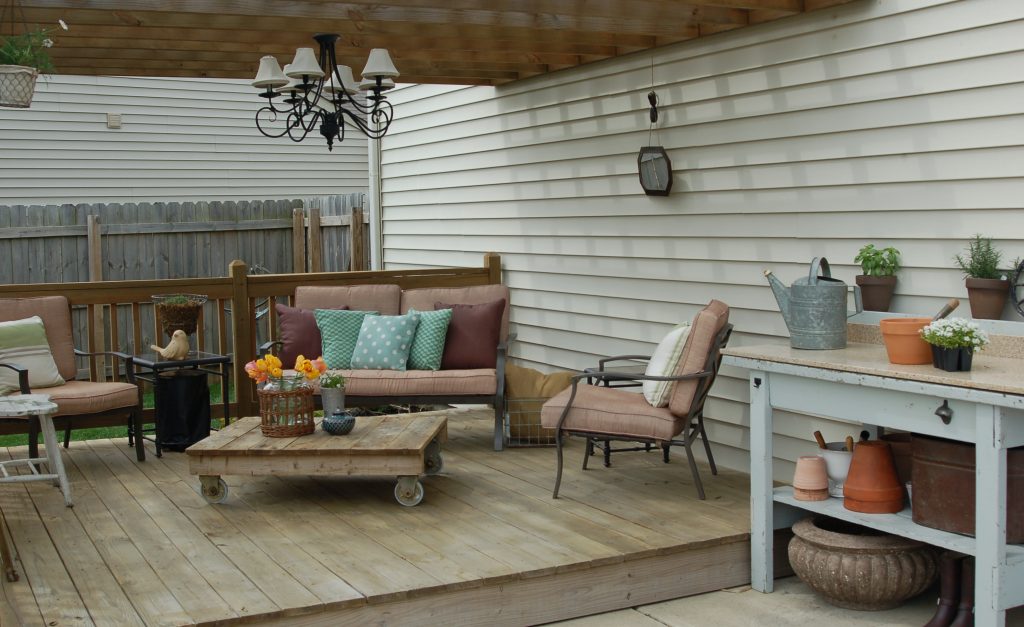 On a side note, I have been struggling with our seating area.  I couldn't figure out what I disliked so much.  I spray painted them with a bronze paint, thinking they just needed to be darker.   That didn't help much.  Then I realized what I hated the most…it's kind of silly, really.
The curved tops of the pillows.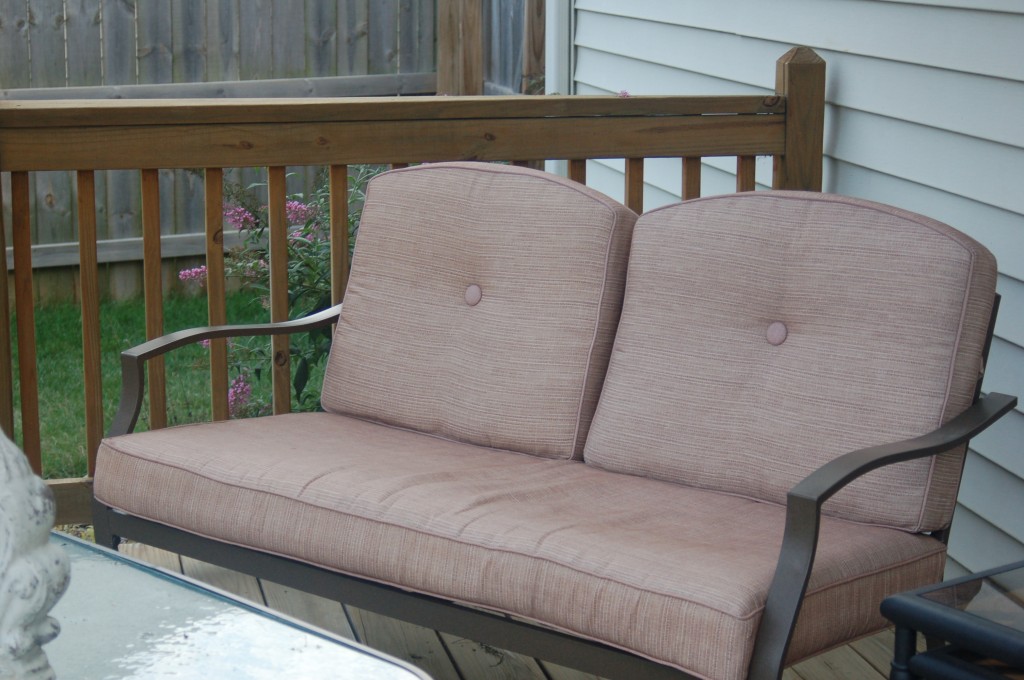 Well, fortunately it was an easy fix and I am happy with the furniture.   Want to know just how simple it was?  I turned the cushions upside down.  🙂
Claire wanted to be in the picture (how could I say no?).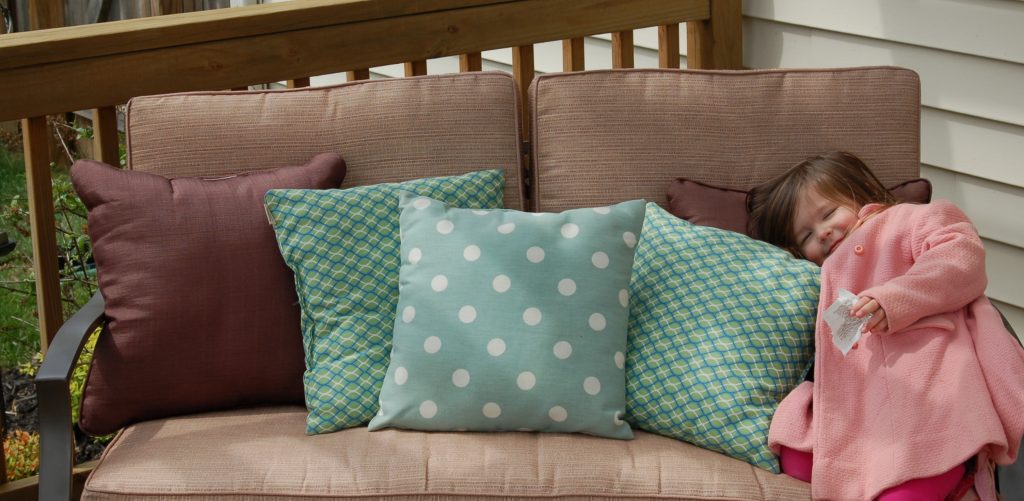 She's holding the tag from the bottom/top of the cushion.
I couldn't help but share these beautiful tulips from our yard.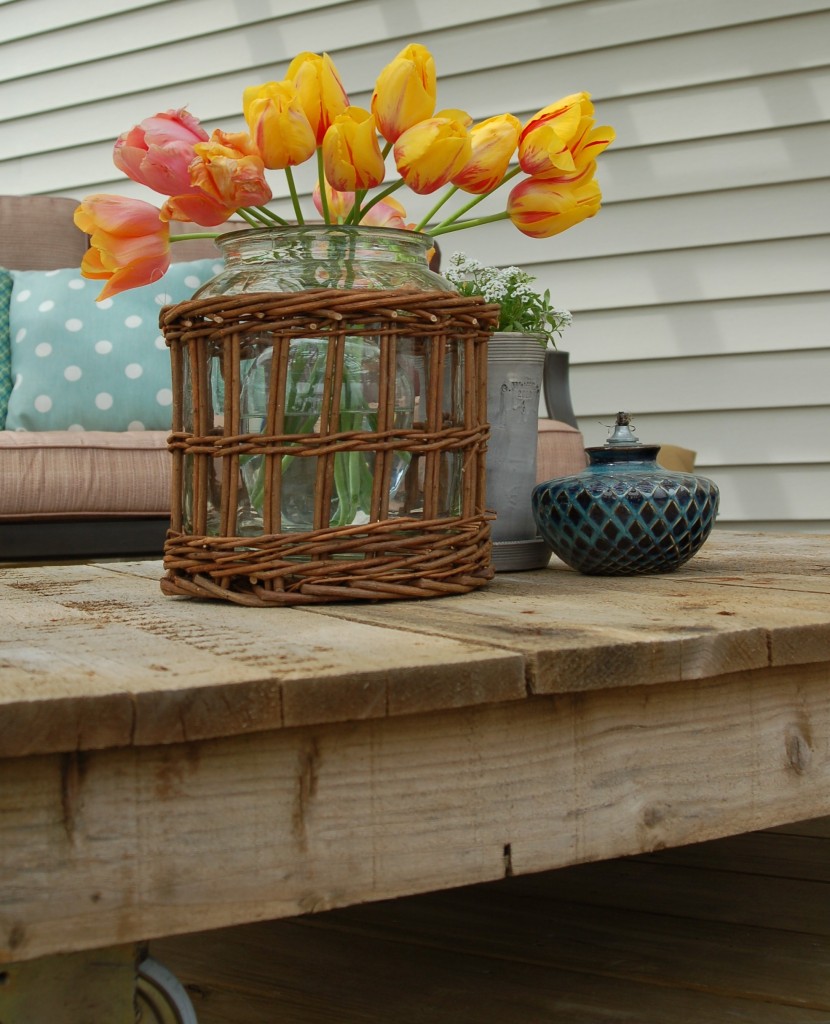 I hope you all have a great week!
~Angela