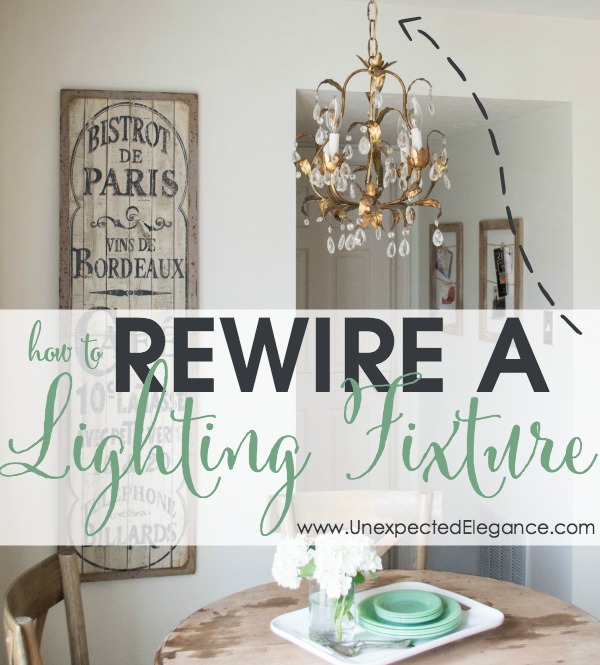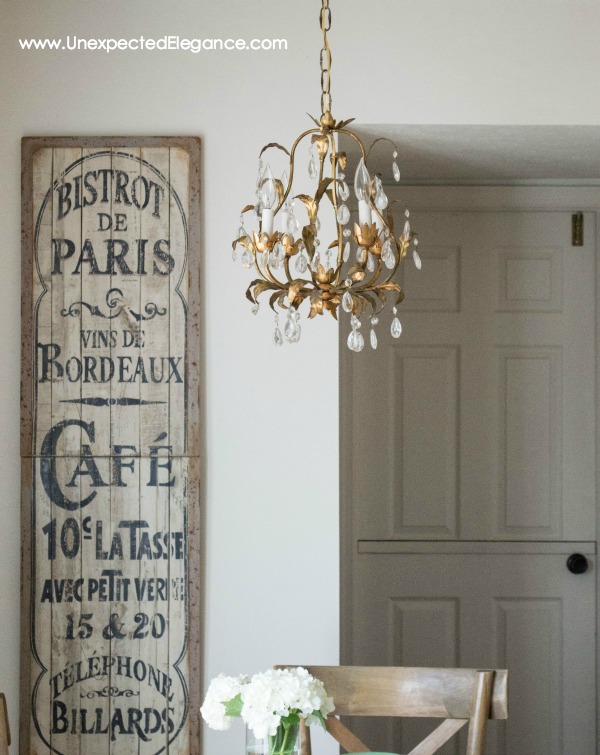 Have you ever bought a light fixture at a thrift store, yard sale or Craigslist that you absolutely loved but the wiring was entirely TOO SHORT?!?!  Well, I have MANY times and I don't think I ever realized how easy it was to change out the wiring.
The little chandelier in the photo above came from Habitat ReStore and was originally in our guest bedroom.  Long story short, we had a leak a few weeks back and had to cut a hole in the kitchen ceiling…causing a chain reaction.  Since we were going to hire someone to patch the ceiling, why not add a few more holes for recess lighting and reposition the two hanging lights?  😉
We ended up rearranging the lighting in a few rooms, but the problem was that this light looked really funny because it was so short.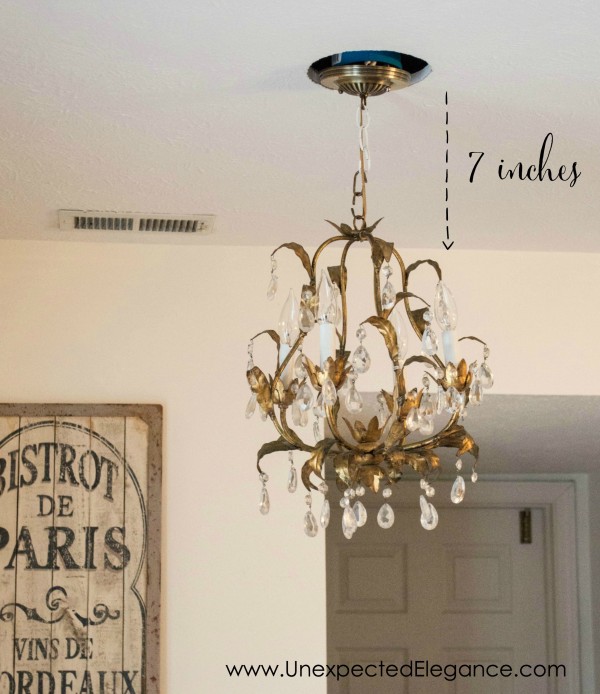 To add some length it cost less than $10 and made a huge difference.  I got wire from the hardware store.  (If you aren't sure what gauge, just cut off a small piece from the existing fixture and take it with you.)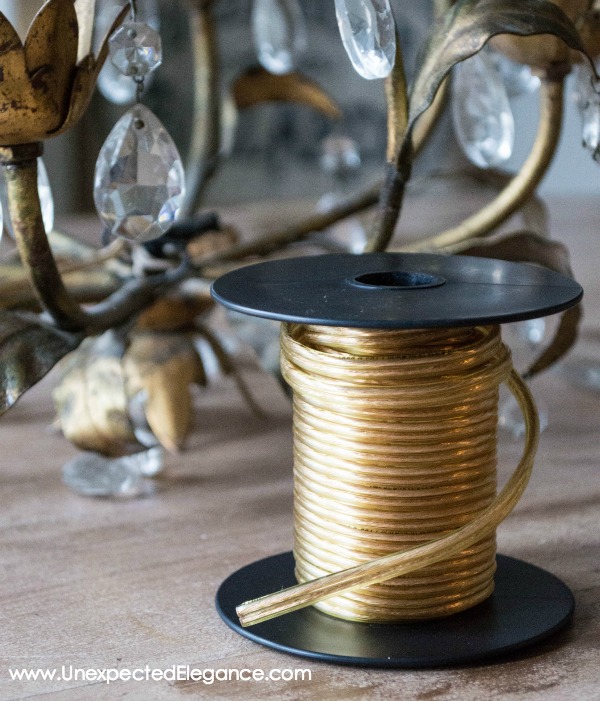 The light should have a place where all the wires come together.  Check for screws or bolts where the wire goes into the fixture.
Remove any hardware that is in the way…it should look similar to the photo below.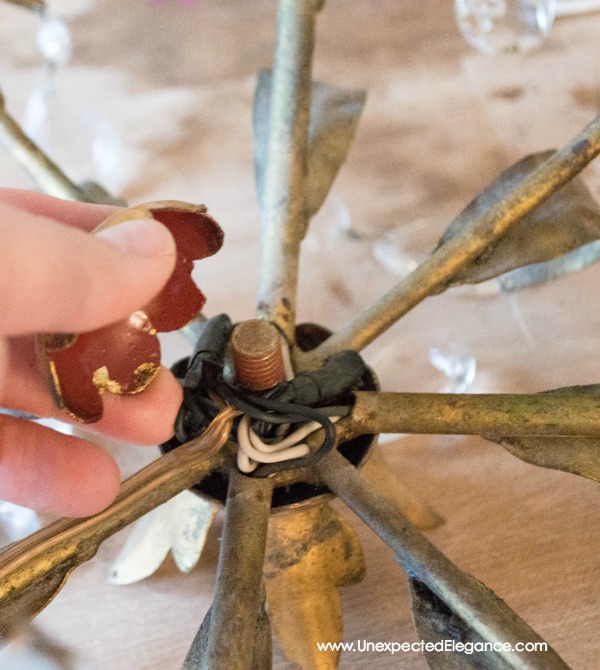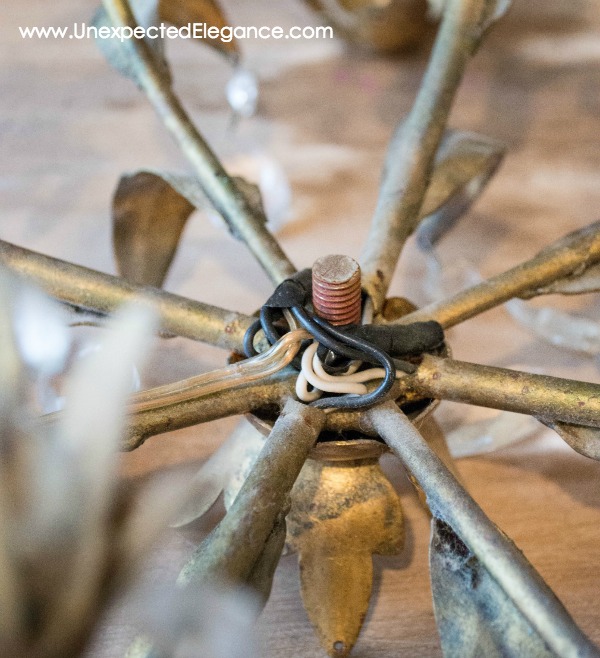 Then take the new wire and cut off a piece a little longer than what you think you need.
Use something sharp or a wire stripper to expose the wire on each end.
Then remove the old wiring and replace it with the new.   Use small wire nuts to connect all the wires back together.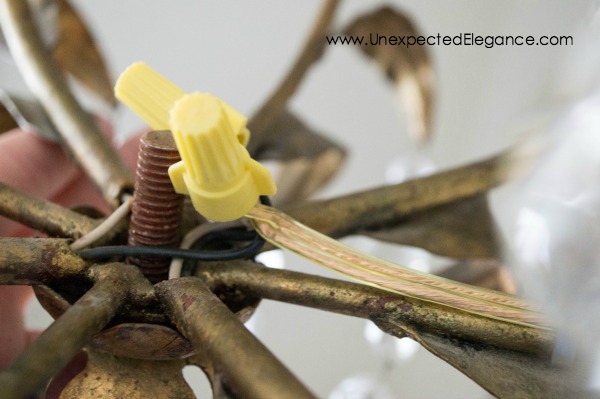 Then just follow the path of the old wire up the light fixture.  There should be some type of clamps to hold it down.  If you can't reuse the existing, use a small piece of wire.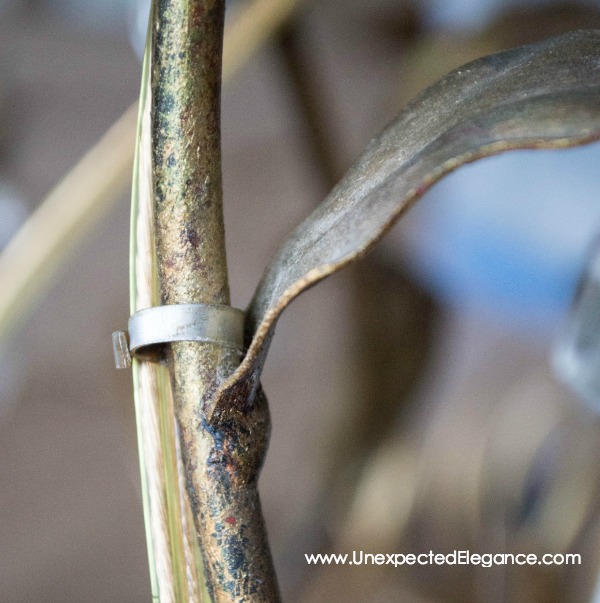 Before hanging the fixture back up, make sure you have enough chain links for the extra wire.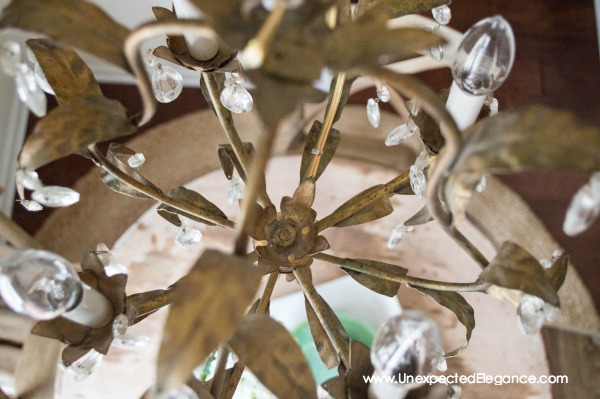 That's it!! 🙂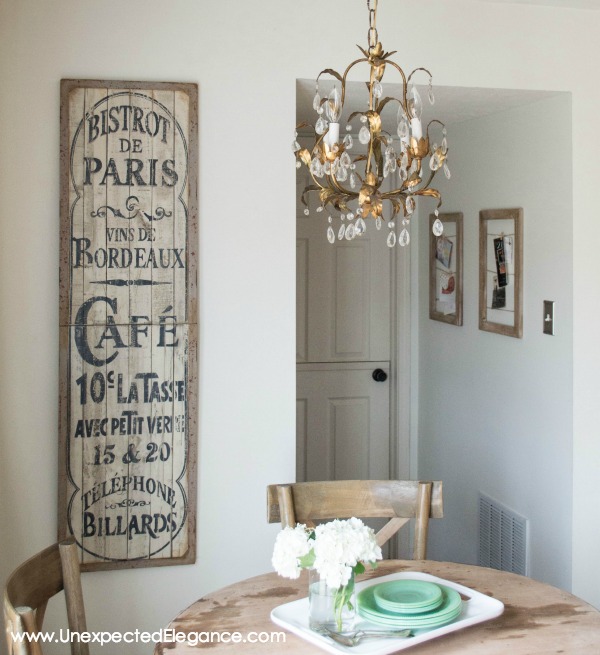 This little project only took me about 30 minutes to complete and made a huge difference!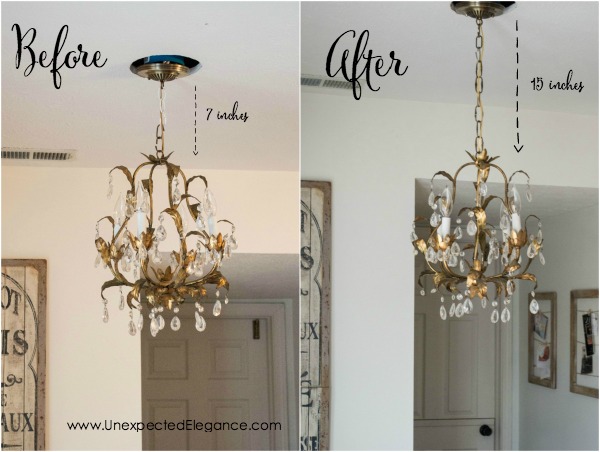 It also saved me some money because I could use my existing lighting, instead of having to purchase something new.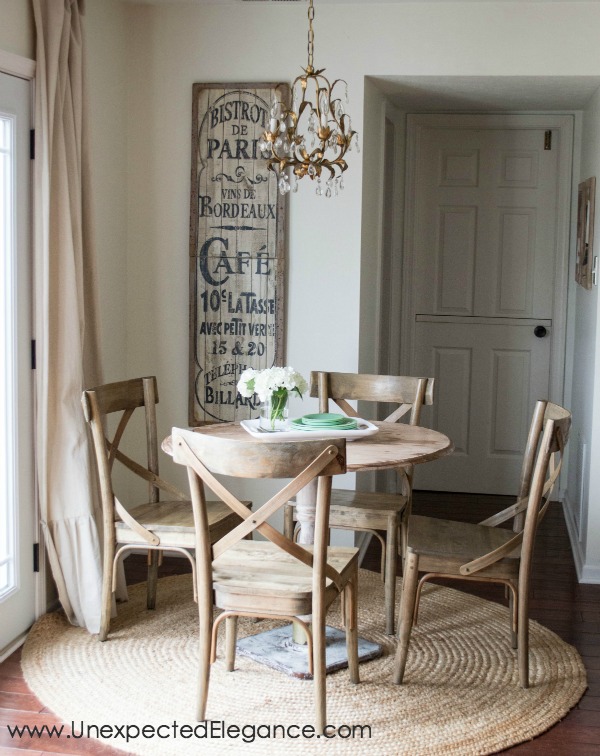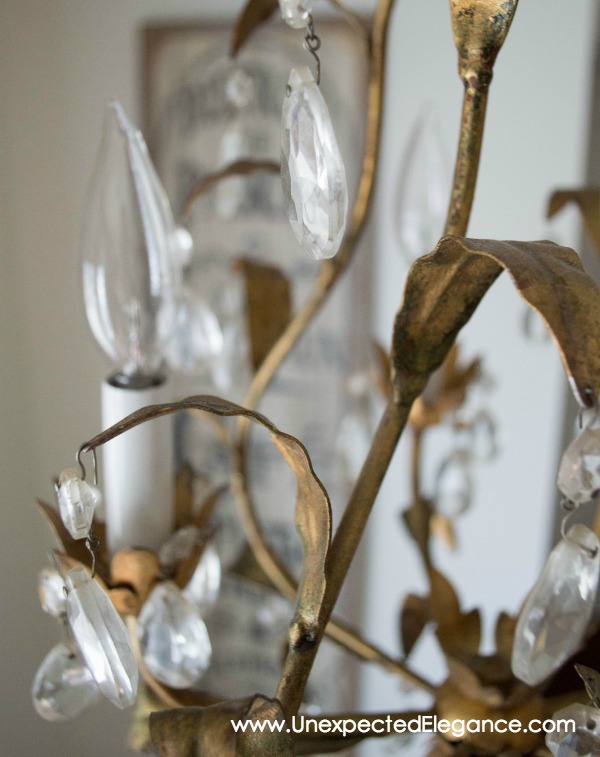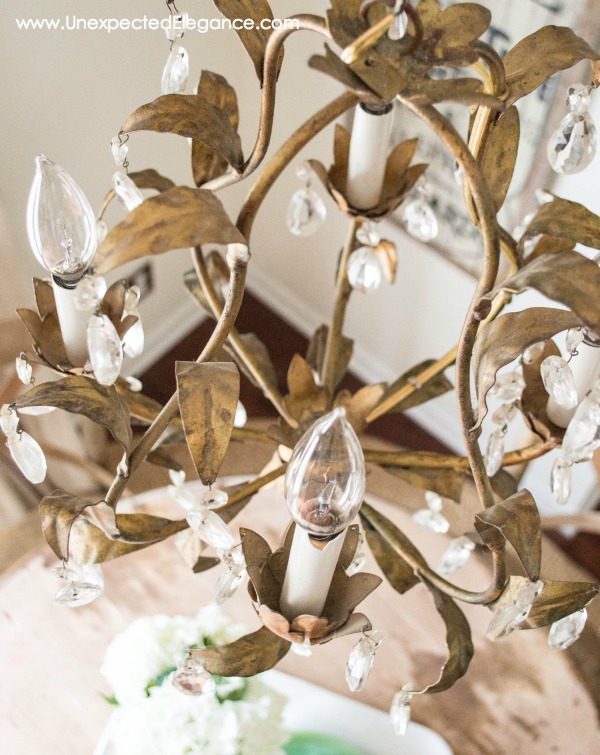 Do you have any projects that you find intimidating??  They might be easier than you think!
***this post contains affiliate links***