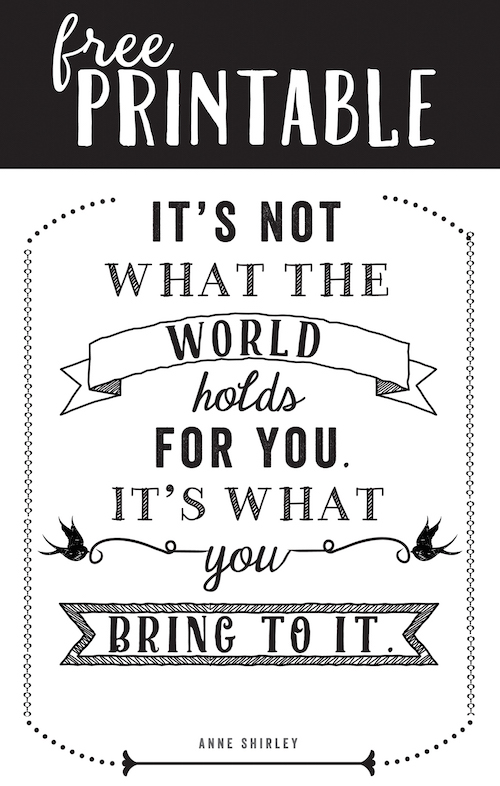 Hi guys!  This is my first time with you all here at Unexpected Elegance this year, and it's great to be back!
It's probably obvious that I'm an Anne of Green Gables fan since this is the second Anne Shirley print I'm sharing with you here.  (If you want to see the Fall printable I shared here on Unexpected Elegance last year, you can click HERE.)  I just can't help it.  She may be fictional, but the girl says things that need to be framed!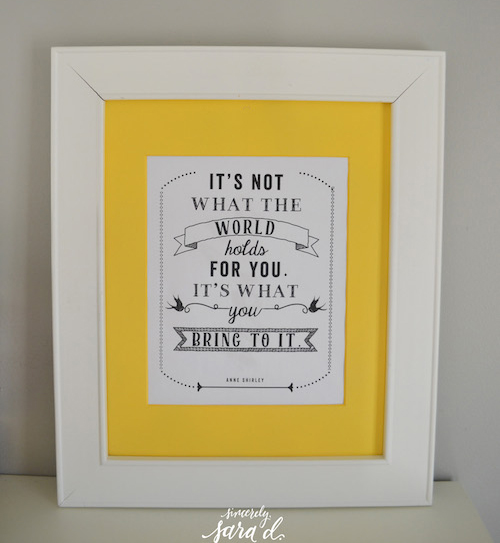 It's not what the world holds for you.  It's what you bring to it.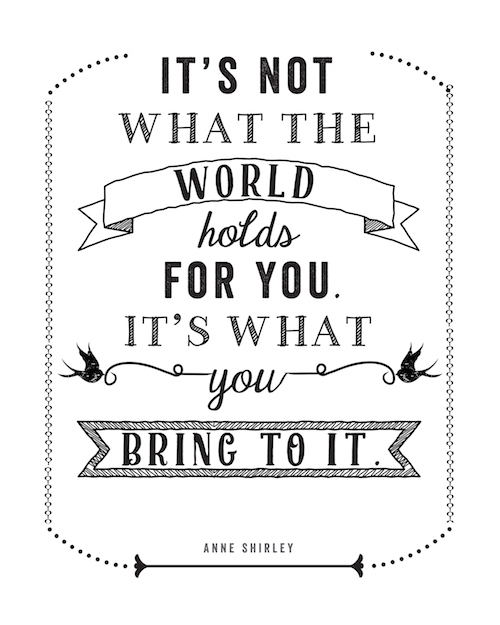 The JPG file is set up as an 8×10.  This file is great if you want to print it off on photo paper or through a photo lab.  You can grab the JPG file by right clicking and saving the above image.
The PDF file is set up to fit an 8×10 frame, but I have it ready to print on an 8.5 x 11 sheet of paper.
You can download the PDF file by clicking on the below file:
It's Not What the World Holds For You
I hope you all enjoy this freebie, and thanks to Angela for allowing me to guest post today!
See you next month,
{If you're new here, you can follow me on Facebook, Twitter, Instagram, Pinterest & Etsy.}
Want to see what else I'm up to?  Click on the photos below: