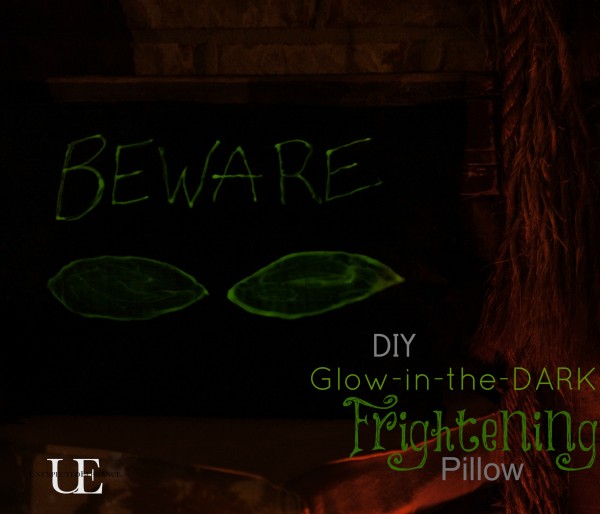 Halloween Week continues… I have one more porch project for you today!!  This one is really easy and can be a lot of fun.
I only bought a 1/4 of a yard of black fabric and glow-in-the dark paint. (I already had some Liquid Stitch but the the fabric tape works well, too.)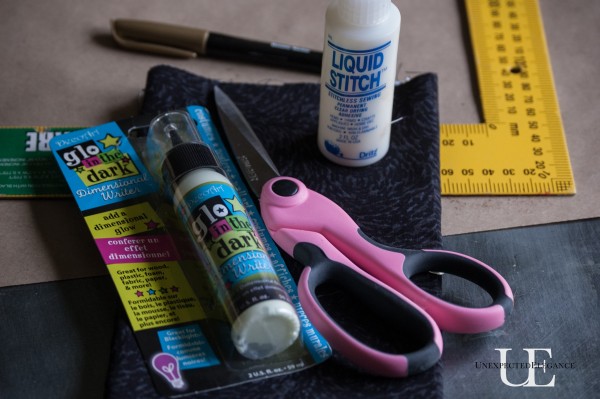 I used a pillow form that I had and made an "envelope" case.  To make this type of cover I wrapped the fabric around the pillow to get rough measurements, then laid it flat (inside out) with the ends overlapping.  Finally, I glued the sides down.  Here is a good tutorial with step-by-step instructions: DIY No-Sew Envelope Pillow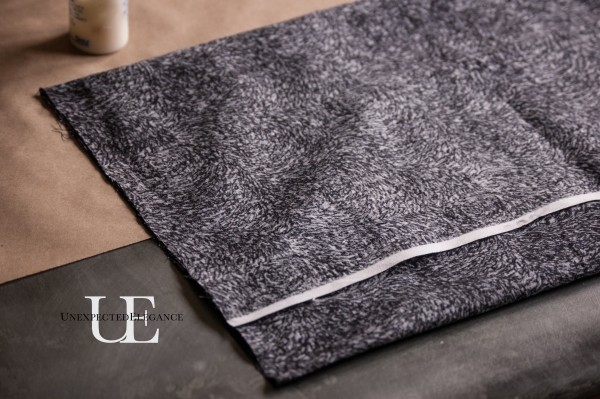 Once the glue dried, I flipped it right-side out and used chalk to figure out the pattern.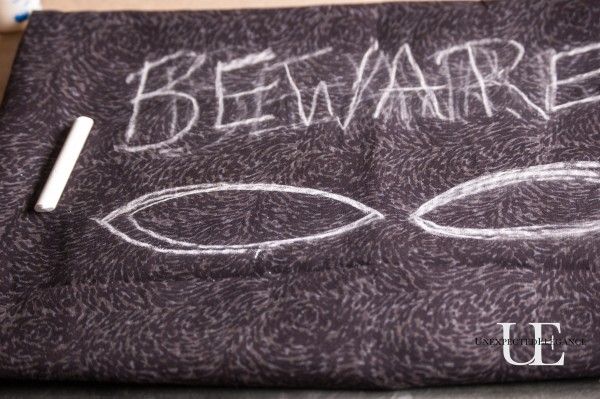 Then I used the glow-in-the dark paint to trace it and color in the "creepy eyes."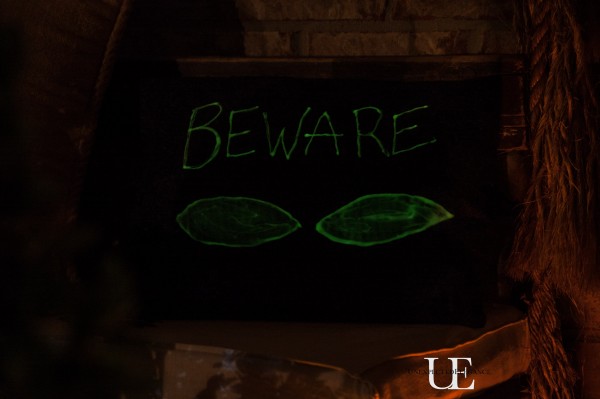 It's just a little extra fun for the trick-or-treaters.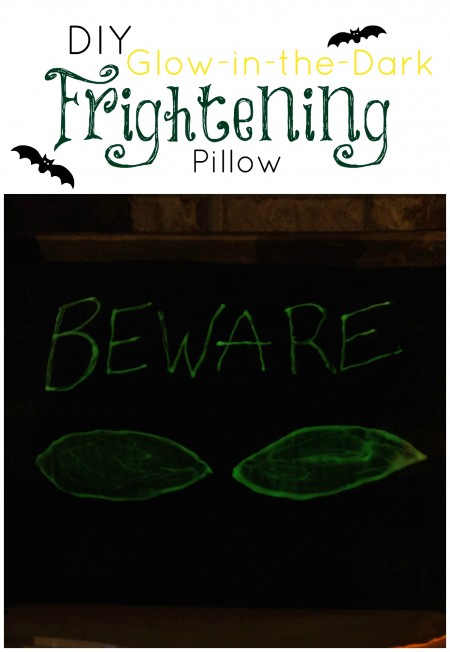 To find the rest of the Halloween Week projects, click on the links below:
DIY Dollar Store Pumpkin Costume
Kid's Halloween Craft:  Industrial Pumpkin Decorating