Do you like real greens for Christmas?  Or is faux just fine with you?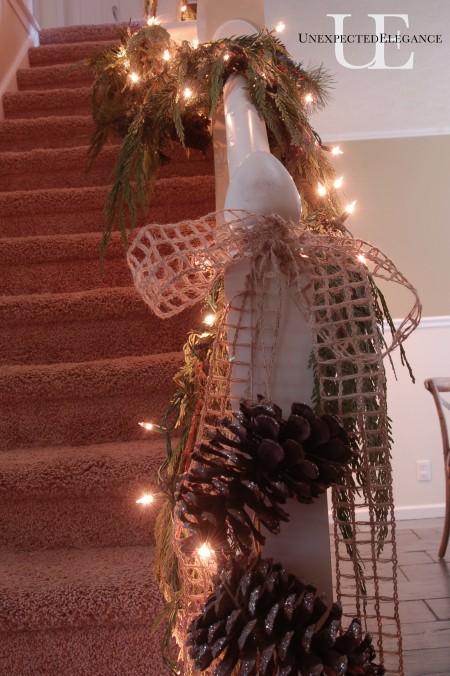 I prefer the real thing, but it can get expensive to make it look full.  A trick I have used for years, is to mix the two.  I use cheap garland or wreaths and add fresh branches over it.  I just use the wire branches to wrap around the fresh and hold it in place.  The result is more dramatic than either option and it makes the house smell SO good!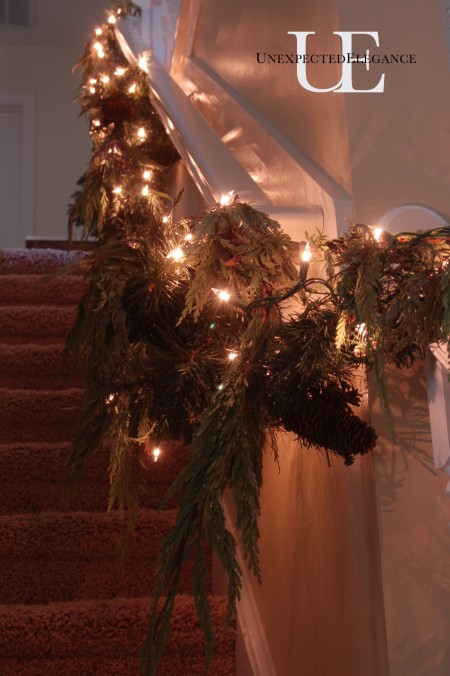 *************************************************
I love Christmas, to me it is the BEST time of year! So for fun, I thought I would do some giveaways over the next few weeks.
First up is a magazine subscription!  One of you will get a year subscription to House Beautiful.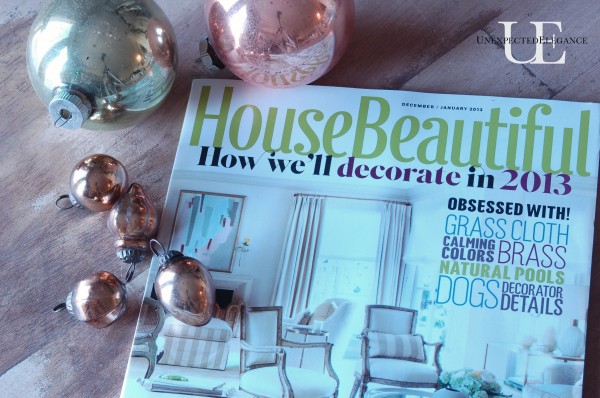 The only rule is you have to follow my blog in some way.  (e-mail, RSS feed, Facebook or Twitter)
To enter:
1.  Leave a comment letting me know how you follow.
2.  **Bonus entry:  Leave a comment letting me know if you prefer to decorate with real, fake or mixed greens for the holidays.**
This giveaway will close at 12am EST, Saturday, December 8th.
THIS GIVEAWAY IS CLOSED.