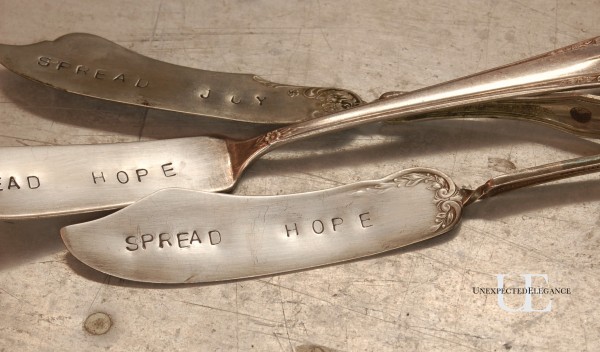 Is it just me or does everyone sing while they work?  My husband tells me that I'm one of the few, but I can't take that for the truth.  It makes the task so much more enjoyable…so surely everyone does it, right?
The reason I bring this up, is because a few days ago I had an epiphany.  I was singing Christmas carols and I started singing "O Holy Night."   I was on my second rendition when the words hit home like a ton bricks.  I had sung this song probably thousands of times in my life and never REALLY gotten what it was saying.
You know the part:
"A thrill of HOPE, the WEARY world REJOICES, For yonder breaks a new and GLORIOUSÂ  morn!"
THAT is what Christmas is about…HOPE!  It's not like this was a new concept to me, but I didn't fully understand the impact until God hit me over the head with it only days ago.  God sent his son on the first Christmas to give us all hope in a world that is utterly broken and full of hurt.
To know Jesus is a thrill of the hope he brings to a weary world.  We can rejoice and celebrate that truth.
As I sang the song again and again through out the day, I got teary eyed thinking that such a simple song would have such a profound message.  One that most of us know by heart but rarely take the time to truly understand.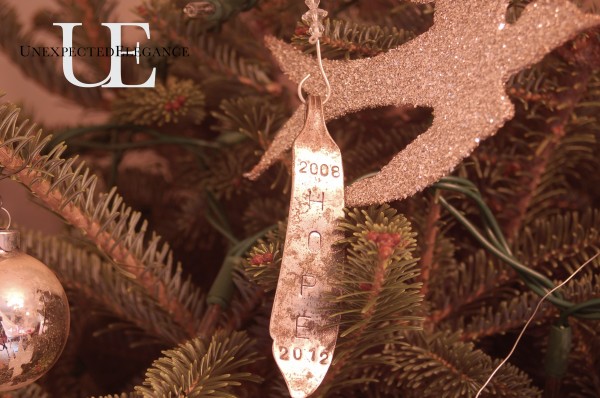 This is an ornament I made for a friend last week.  I made it as a welcome home present for her and her family after they adopted their daughter from Columbia.  This was their second adoption and a very difficult process.  There were so many mountains throughout the adoption, but they never gave up hope that this is what they were supposed to be doing.  They are a wonderful example of the hands and feet of Jesus to their two adopted daughters and two sons.  They exhibit the hope that the song talks about in such a tangible way.  Making the reason for Christmas something they display to so many of us daily.
Today, I am grateful for the HOPE that Christmas brings.  It's not about the presents under the tree (although, it is part of the excitement of the season) but more about the eternal gift.  And that just makes me love this time of year even more!
****************************************
I thought today, I would give something a little personal.  I will be giving away one antique butter knife with a choice of wording and an antique silverware charm.
The only rule is you have to follow my blog in some way.  (e-mail, RSS feed, Facebook or Twitter)
To enter:
 1.  Leave a comment letting me know your favorite Christmas carol.
This giveaway will close at 11pm EST, Thursday, December 13th.
THIS GIVEAWAY IS CLOSED