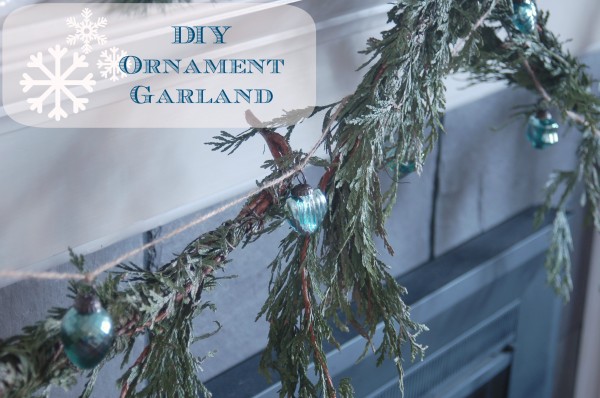 I had a lot of fun this weekend at the Artisan Christmas Market.  I got to see a lot of you that come out regularly and it's always a pleasure!  One of the things that got the most comments was the ornament garland I had for sale.  It's very easy to make, so I though I would show you how to make it yourself and how I used it in my home.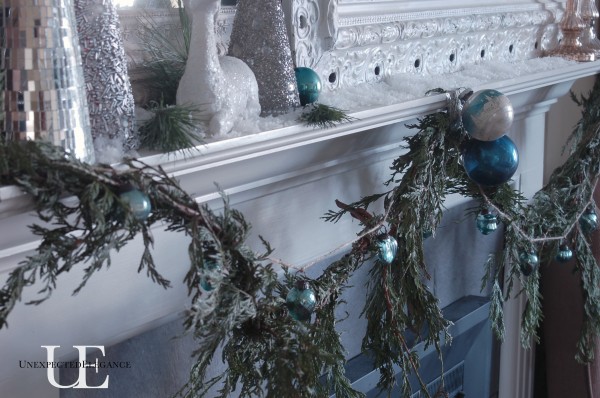 What you need is between 10-20 small ornaments and twine.  A good place to find the smaller ornaments, is at the craft store in the section with the small tree decor.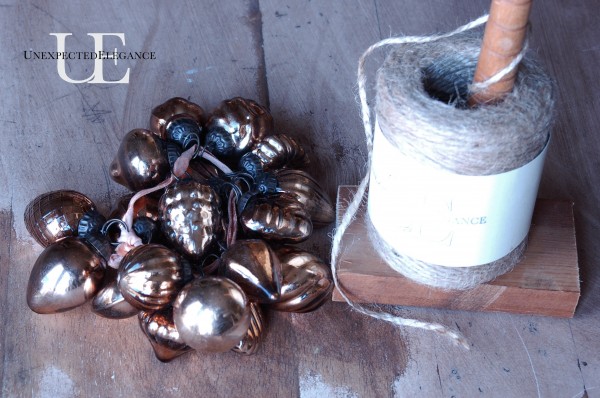 Cut the twine about a foot longer than you want it.  Then sting one ornament on at a time, tying a knot around the ornament as you go.  I started in the middle of the twine and went out.  The spacing is a personal preference, as well.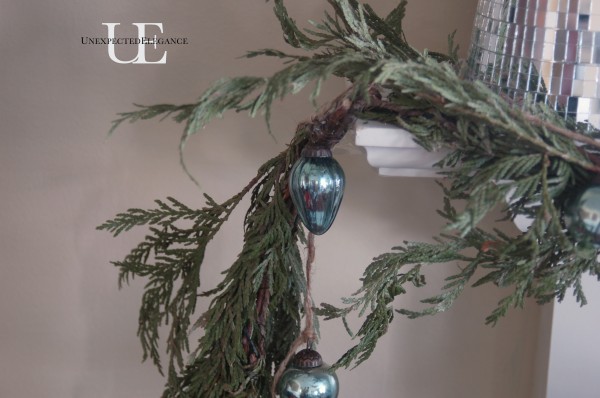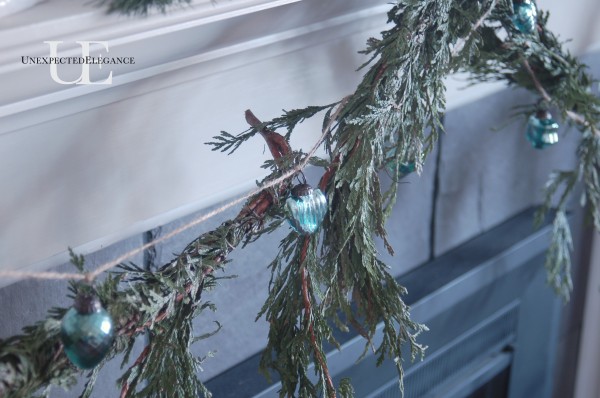 It's a fun way to mix texture into your decor. I used mine on my mantel with some fresh garland.
I'm not completely finished with my fireplace area, so here's a sneak peek at what I've got so far.
I'm hoping to get all my holiday decorating finished in the next few days.  I know…I'm a bit behind the rest of the blogging world! 😉
~Angela