I bought this piece at Goodwill months ago.  It is a nice piece, minus the glass rings on the top.  We use it as side table in our living room, and I just try to cover the top with "stuff."  I have been putting off dealing with it, because of time, but this morning I decided to tackle it.  I still didn't have a ton of time to devout to refinishing, so I thought I would try something I had read about a while back.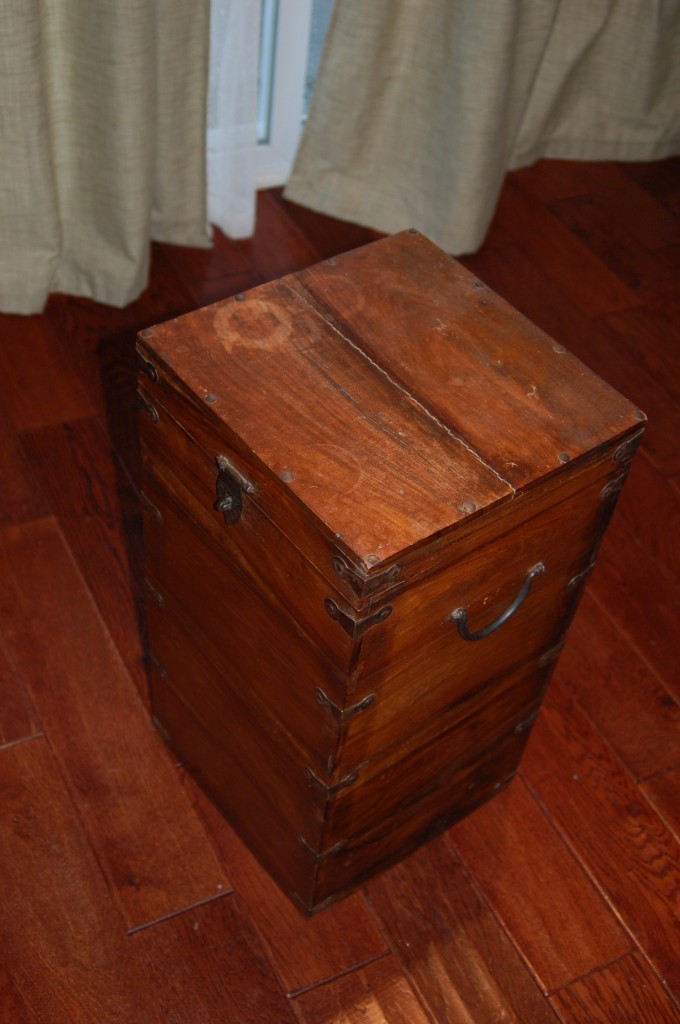 It is SO easy, but really effective!  All you need is an iron and an old t-shirt.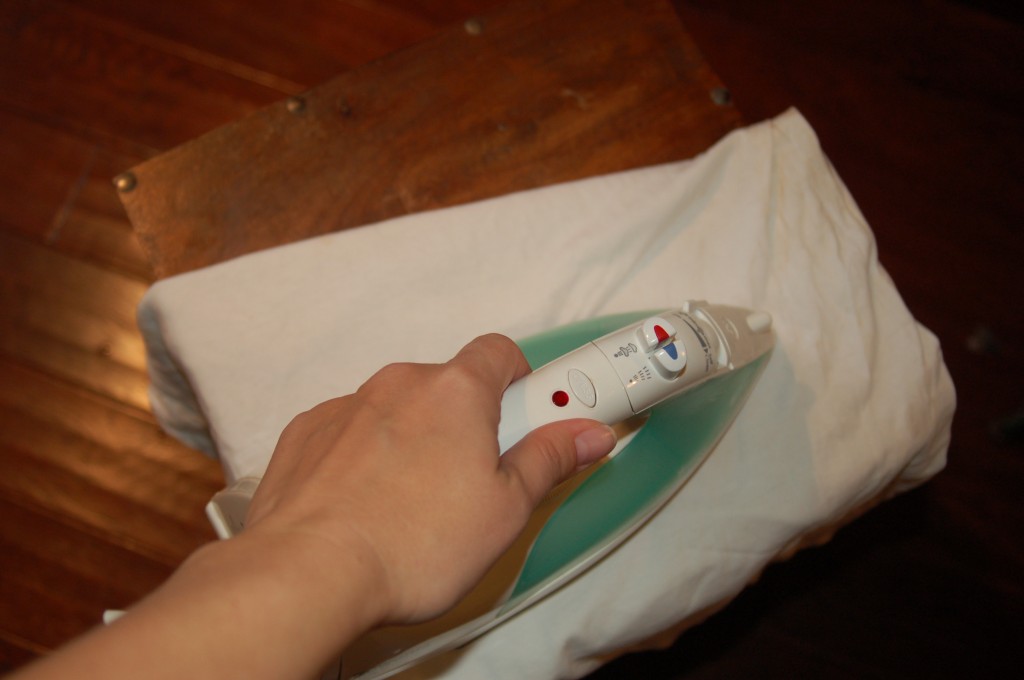 Set the iron on the steam setting, place an old t-shirt down on the damaged area and steam.  I didn't leave it in one place long; I just had to keep checking and re-ironing.
It worked like a charm!  There was one ring that was really bad, it lightened but didn't completely go away.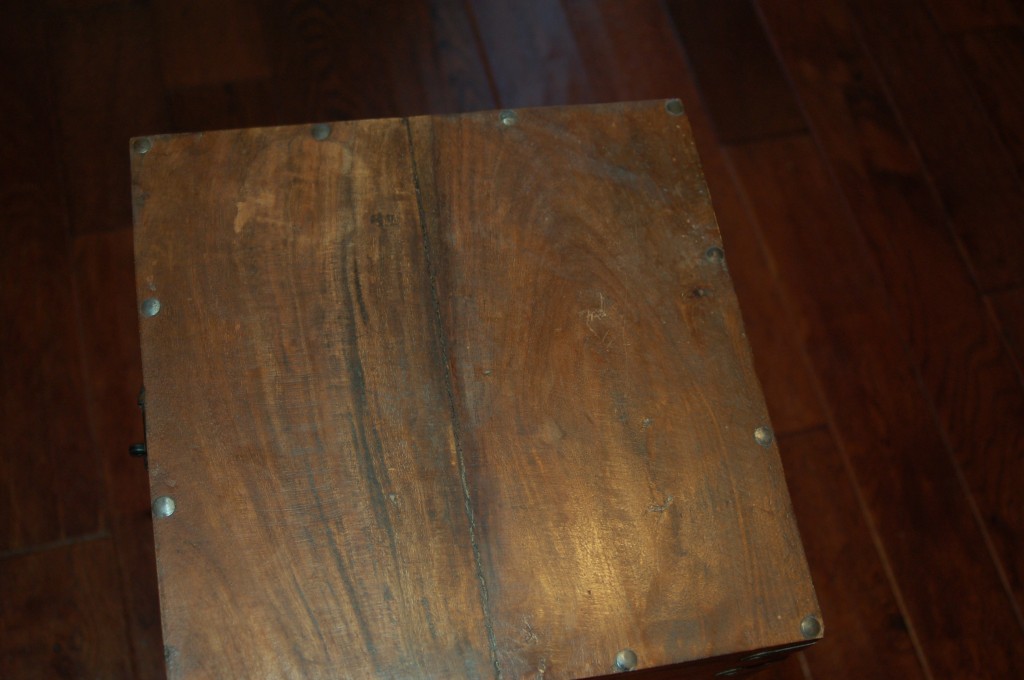 The wood was also really dull, and needed something to brighten it up.  I had some left-over floor cleaner for my wood floors that I thought I would try…it couldn't hurt!  It had big claim on the bottle!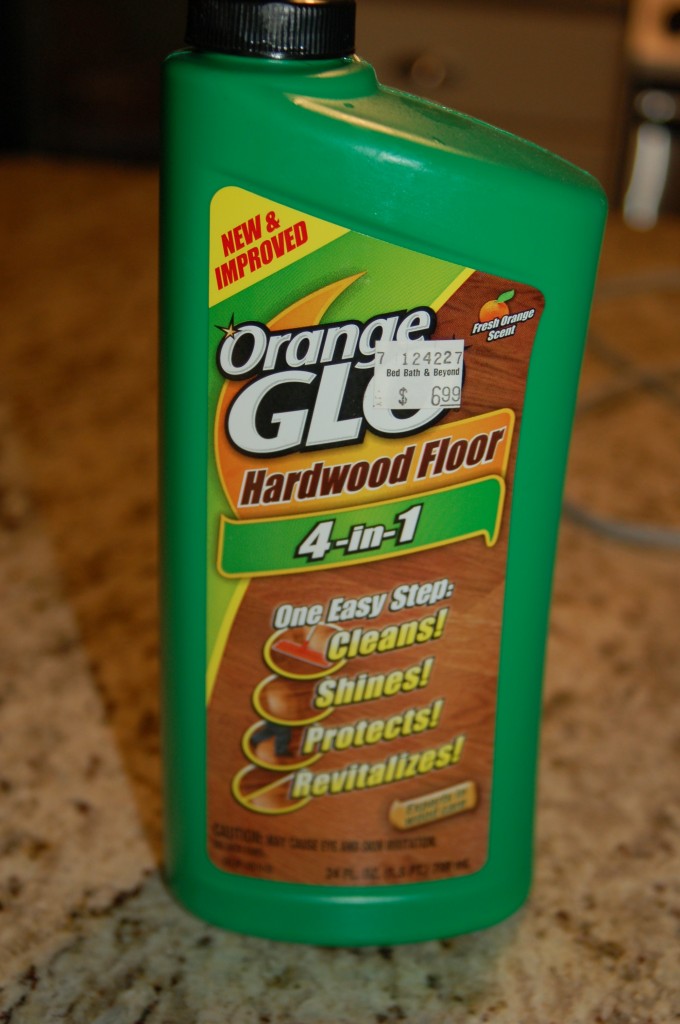 It looks SO much better and now I don't have to keep hiding the top.  A great fix for about 10 minutes of my time.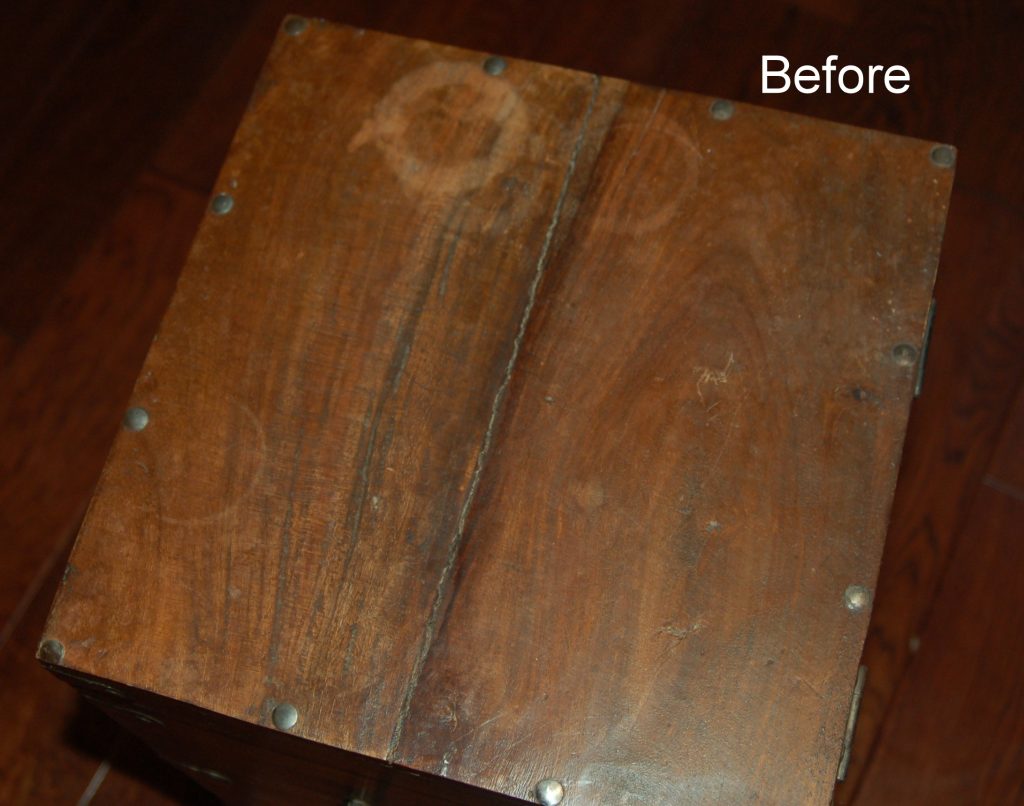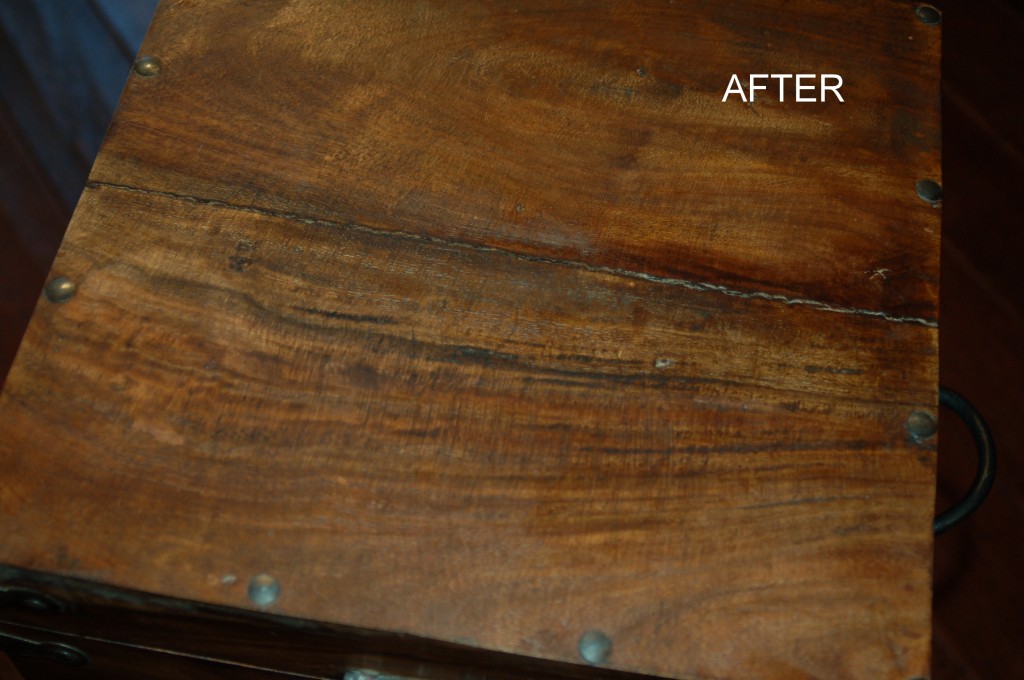 Why didn't I try this sooner!?!
Click HERE to check out all the great blogs that I participate in link-up parties with.  We would love for you to join us.