Here's the situation, I have a love/hate relationship with my hardwood floors.  I have always wanted EXACTLY what I currently have, so what is my problem?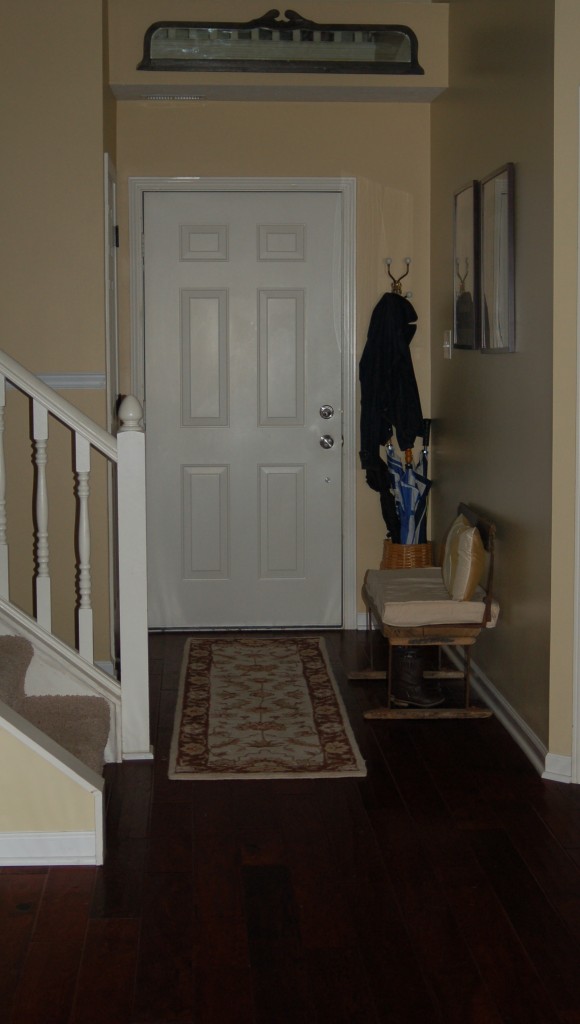 While the distressed, dark hardwood is beautiful to look at, they are impossible to keep clean!  They show every little spot and speck of dirt.
Let me show you what I mean. I just vacuumed last night and by lunch this is what was going on…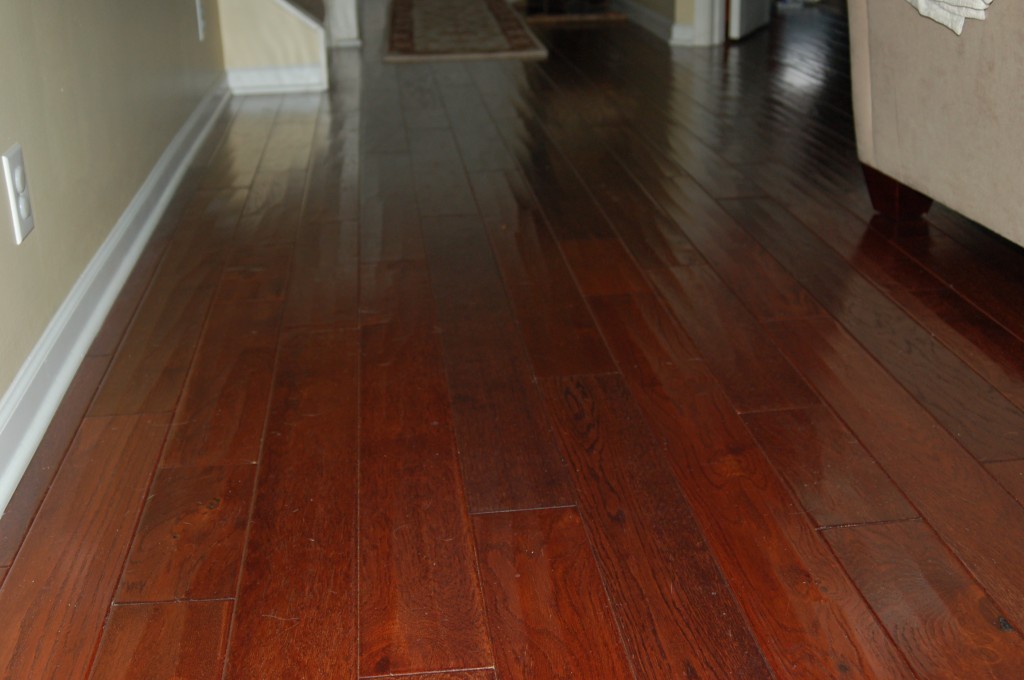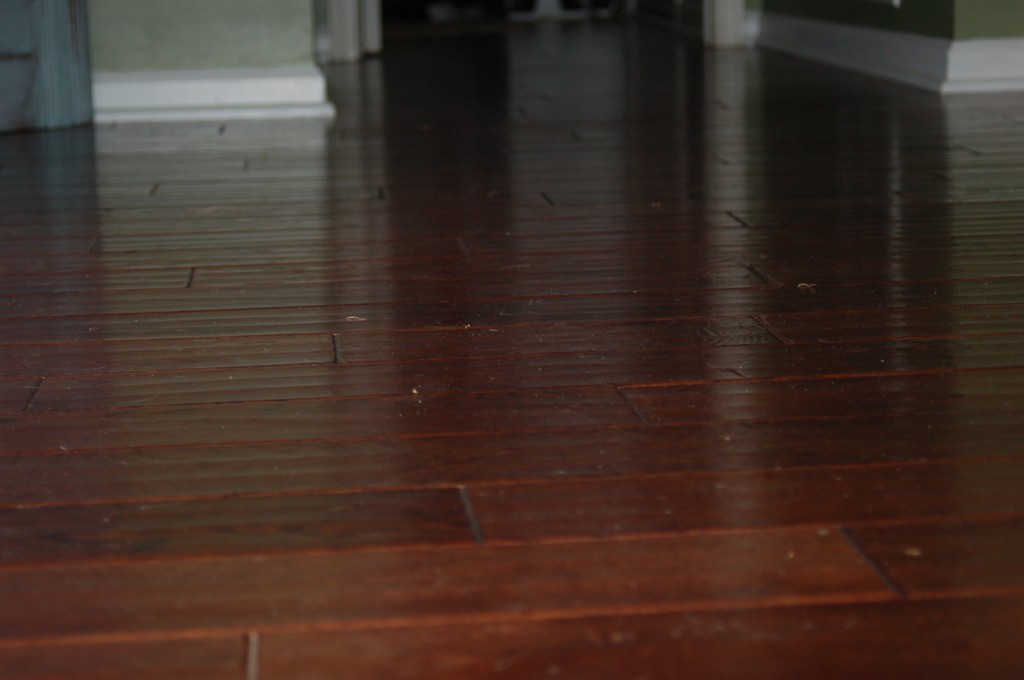 I doesn't help that we have a Golden Retriever, but seriously it is hard to keep up with these floors.  So if you are considering this type of flooring, know what you are getting yourself into…non stop cleaning.
So, here's how I TRY to keep up.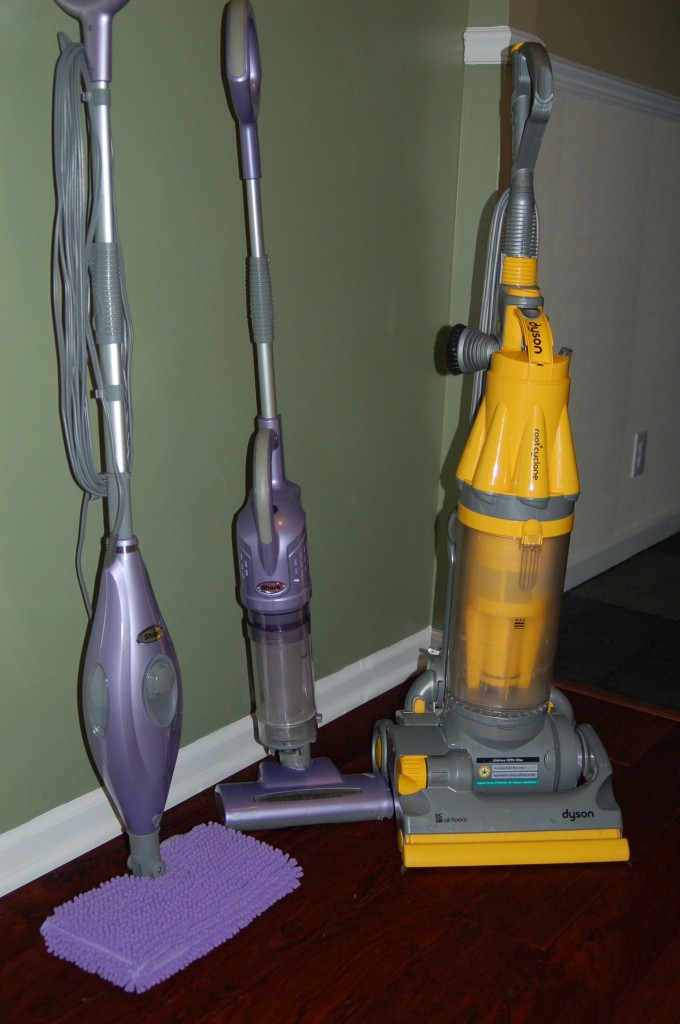 I use my full size vac every other day and in-between I use the cordless.  This makes my life a little easier, because I don't have to fight the cord everyday.  The other issue with hardwood flooring is mopping.  I used to use a spray bottle and microfiber mop, which took forever.  This summer I got the steam mop and boy has it made a difference.  It is so much easier.  You just fill it with water and use it like a vacuum.  My friend recently recommended a product  by Bona.  I haven't tried it yet, but she claims it works well and won't leave build-up.
So that is my dilema with my flooring, what's yours?