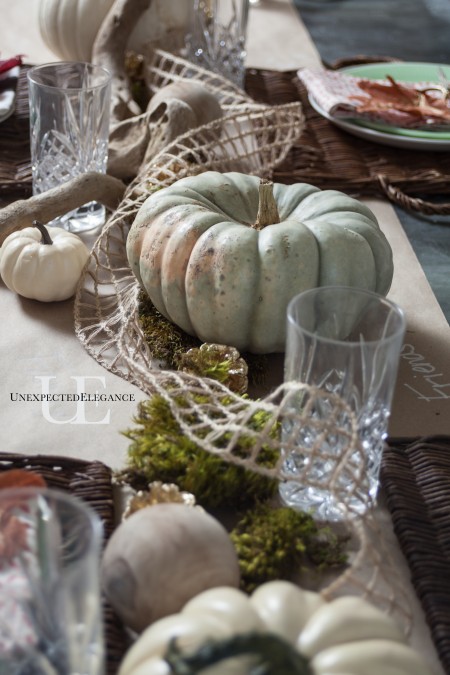 I'm really trying to stay focused and not skip ahead to Christmas, because I really DO love Thanksgiving!  It's hard sometimes not to go straight from Halloween to Christmas when you have a retail space and blog about home decor, BUT I'm trying! 😉
I thought I would share with you one of my secrets to entertaining and how I have incorporated it into my Thanksgiving table…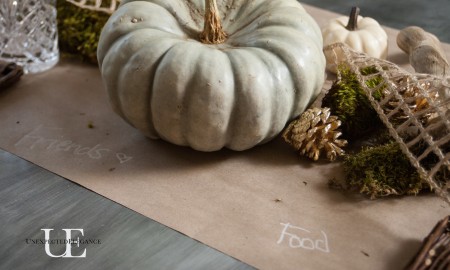 My secret is: brown paper that you buy at the home improvement store in the paint section!!  I keep a roll in my dining room and use it ALL the time.  It's super cheap and comes in a variety of sizes so you can pick just the right one that fits your table!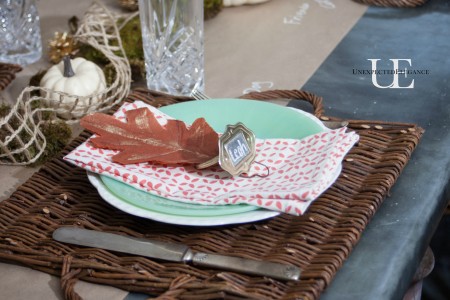 It's so versatile and you can layer it with other elements for a variety of different settings.  I often use it for dinner parties because it makes labeling dishes a snap.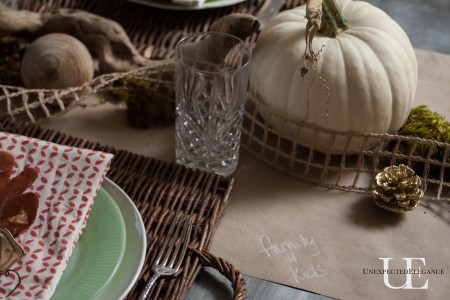 But my favorite use this time of year is giving people a space to write down what they are thankful for during our Thanksgiving meal.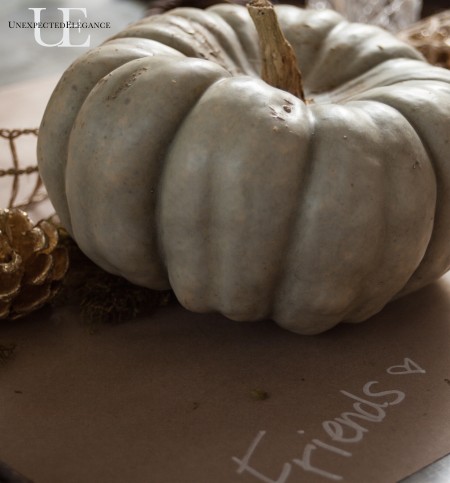 Does your family do anything special to express their gratitude on this special day?
~Angela