Some of you had asked if I could share how I made the pinwheel ornaments, and I have finally found some time to post about it!  You need sheet music, hot glue, some type of string, embellishment for center and cardstock.
I cut my sheet music into 2″ strips and then roll TONS of little cones.  I like mine to have points on the end, so I cut diagonally across the end, before I start rolling.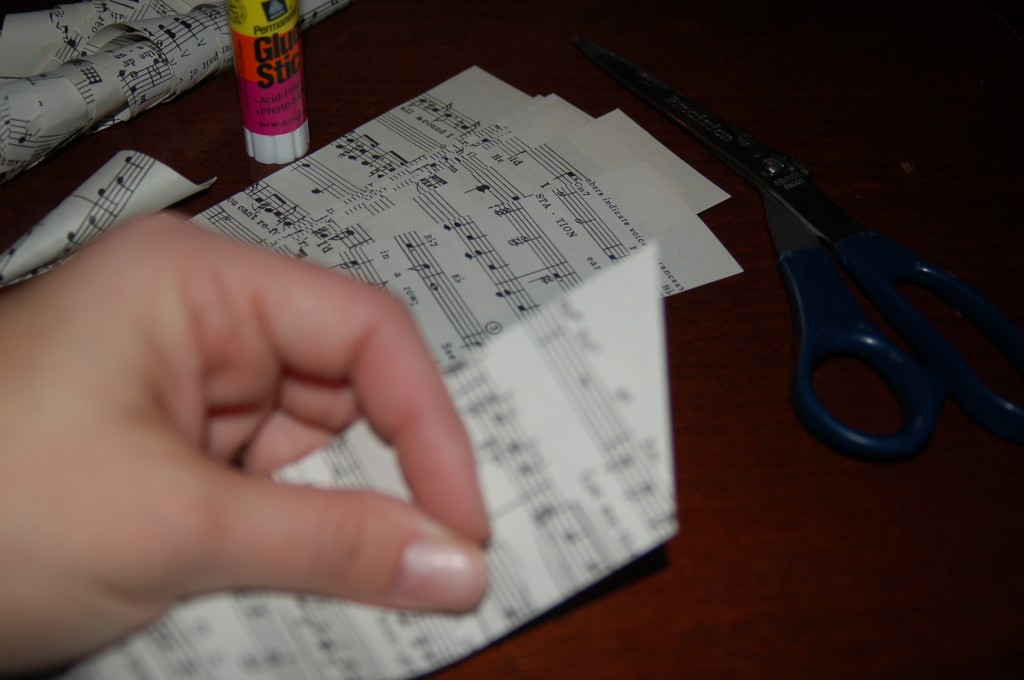 Using a regular glue stick, add glue on the end where you made the cut. Then roll the cone first, and cut it off, working your way down the strip.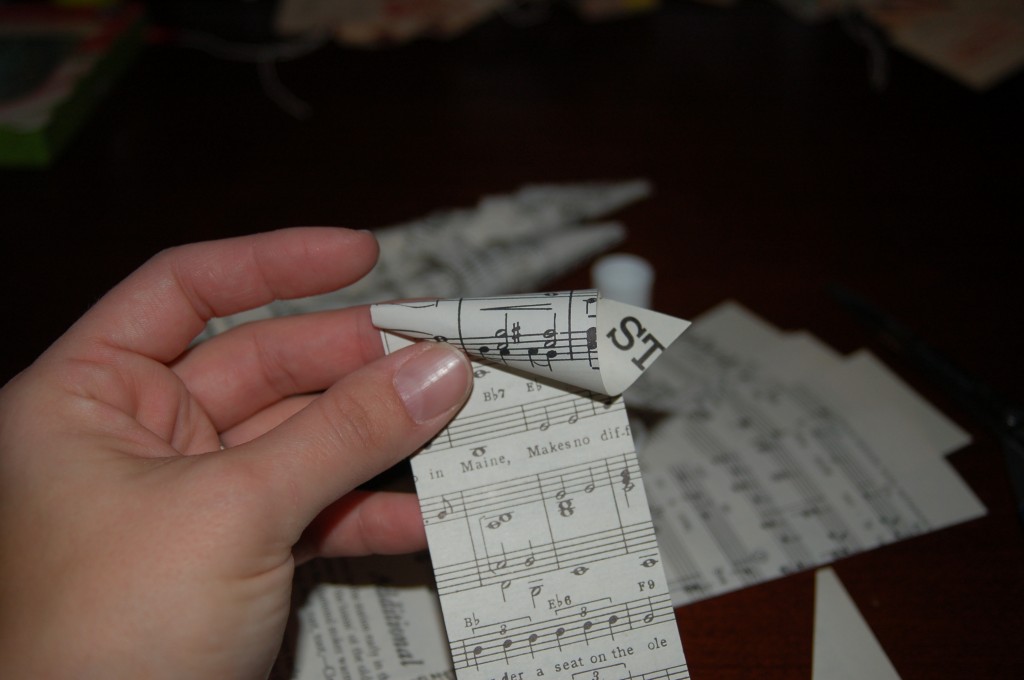 Once you have all the cones made,  cut a circle (I use a cutter, but you can use anything round as a template) out of card stock.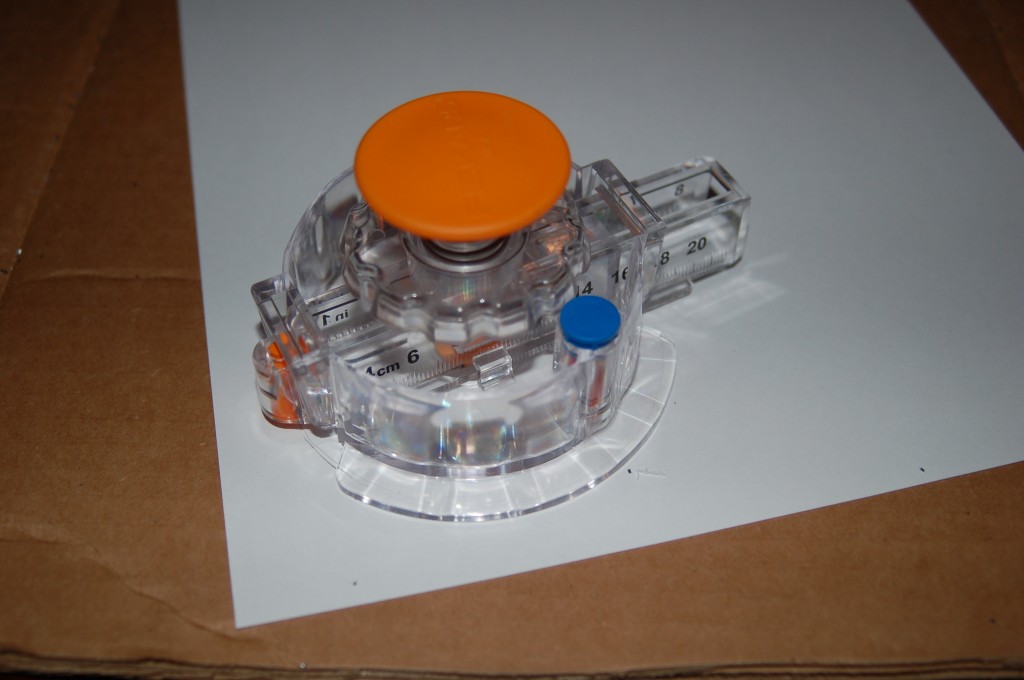 Use a hot glue gun to attach the cones to the cardstock circle.  I found it easier if I equally spaced four cones around the circle, then filled in.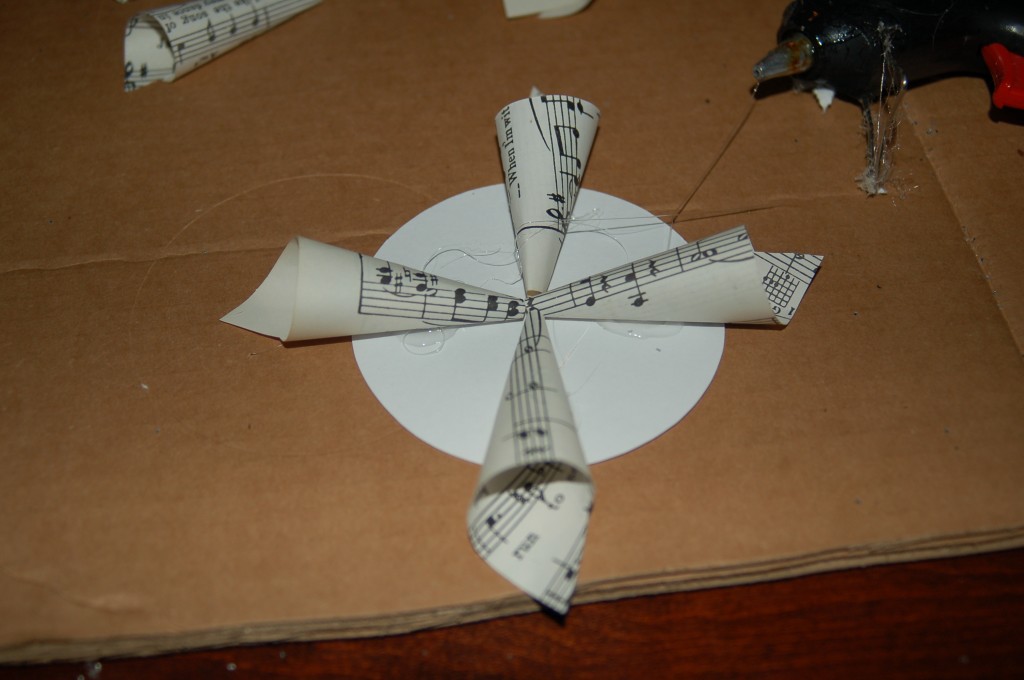 The center doesn't have to look perfect, because you will add some type of embellishment.  I like to use glittered chipboard, but anything will work.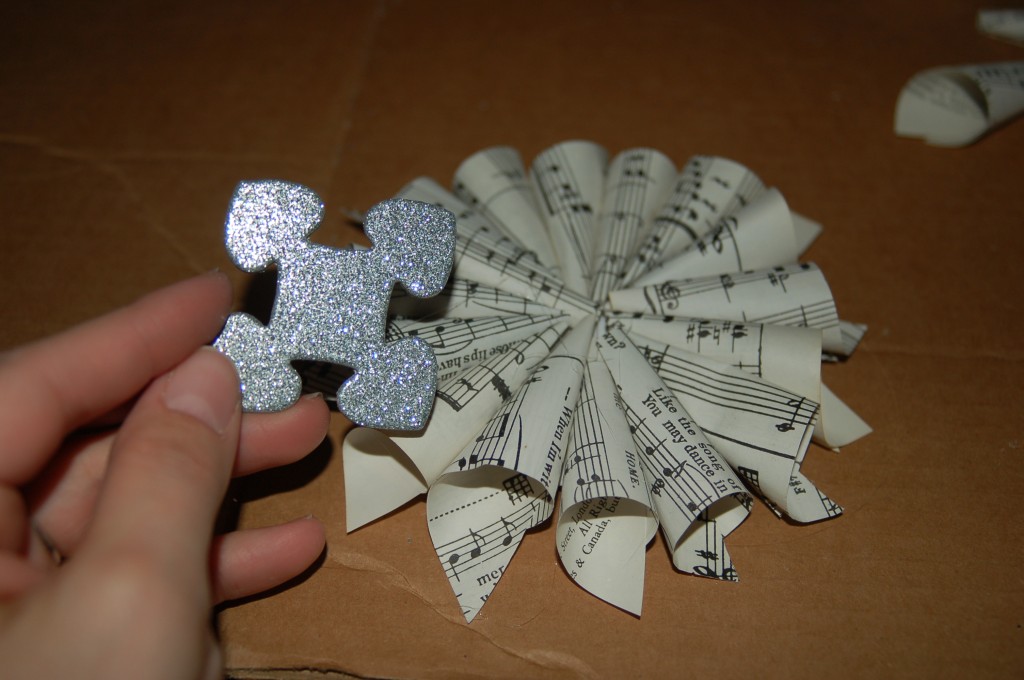 Finally, just add a loop to the back.  I use hemp thread, I got in the jewelry making section of the  craft store.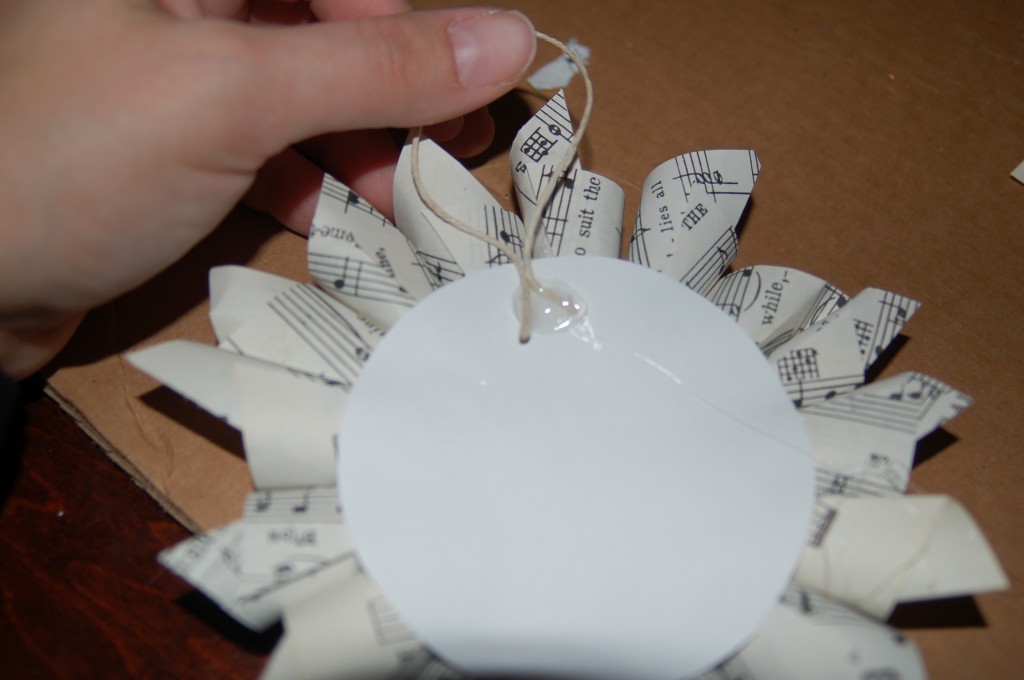 These are fun to make and can add a little drama to your tree.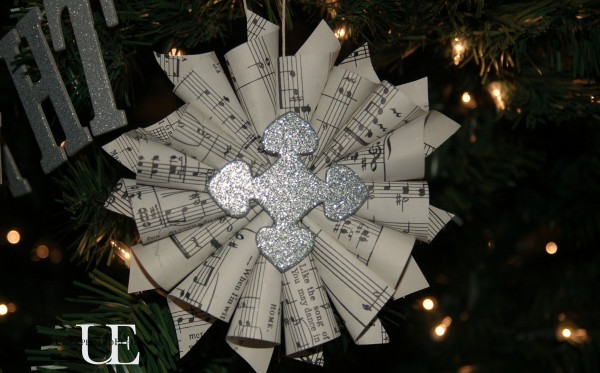 My upcoming craft show is this weekend, so these past few weeks have been a little crazy.  (Past few weeks….hahahahahah!)
Anyway, I have have so many projects I would like to get done for myself.  This is a picture of my dining room today.  See the soon to be project?  It's the hanging fabric, wanna be curtains.  They have been there for a week now!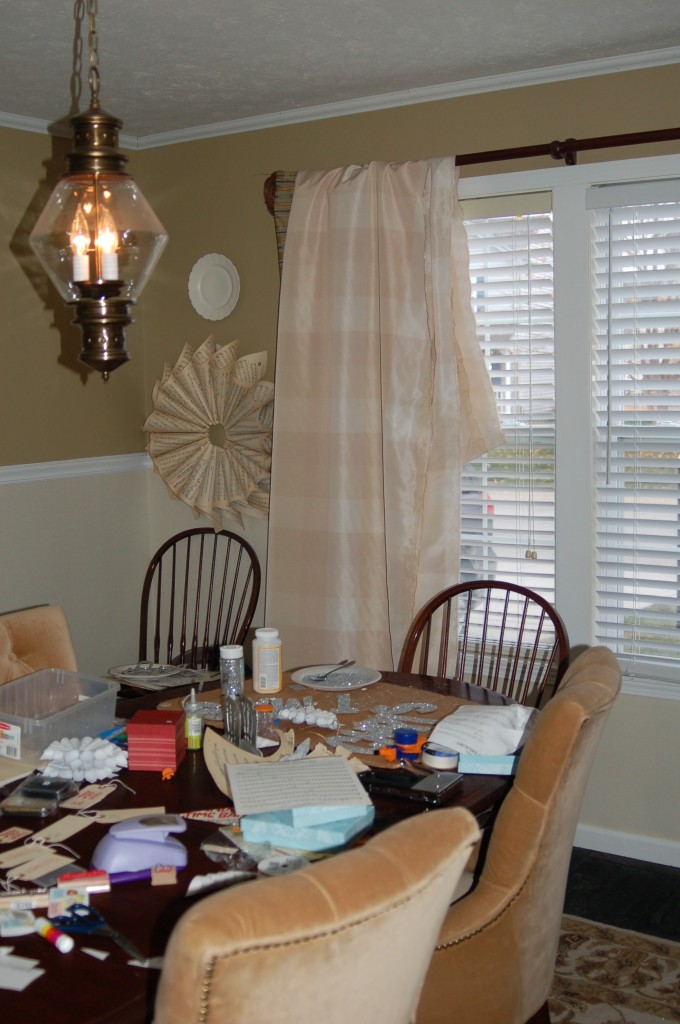 C'est la vie!
I'm linked to:
Christmas Craft Link Party @ Centsational Girl