This past weekend was non stop and today has been a total recon mission!  Friday night and all day Saturday, I attended a local craft show.  Unfortunately the turn out wasn't great on Saturday, but I did pretty good.   I sold all but two ornaments and had so much positive feedback.  It was very encouraging!  Yet, again I forgot my camera so I will have to wait to share with you.  (My friend got some pictures, so I will have them soon!)
On to Sunday!  Sunday's always feel pretty productive for me (ironically I normally get nothing accomplished), but just going to church as a family and spending the day together revives me.  This Sunday was even better!  Some friends had asked me to help them make the Advent/ Giving Calendar, and this week worked out the best.  Their were six of us total and I set up my garage as a Santa's  Bloggers workshop.
I will admit, I was a little giddy….check out the overly cheesy sign!! 😉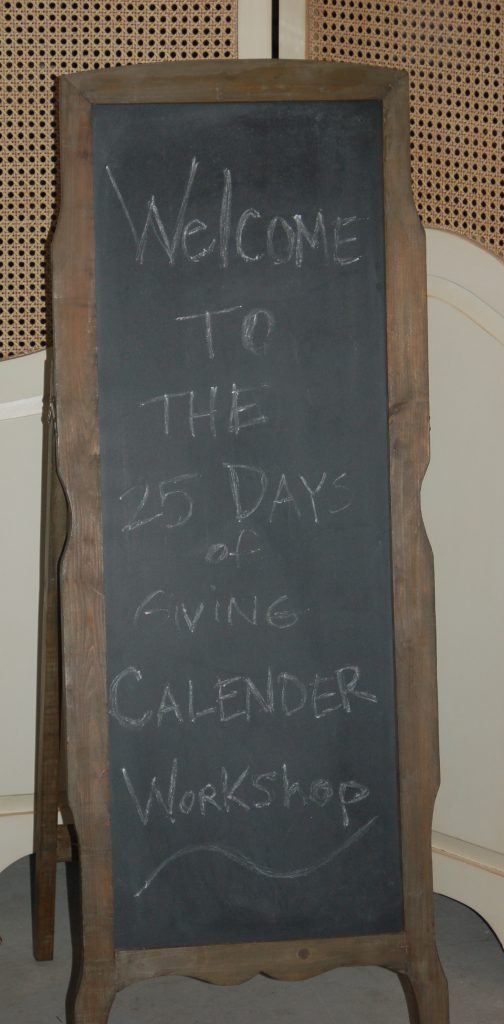 It didn't take us long to get a system going.  Some of us stamped buckets, while others organized and added twine.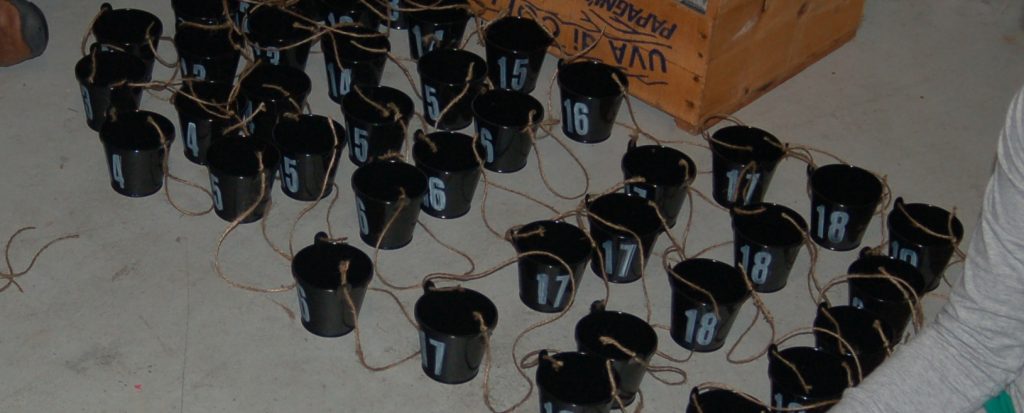 Pallets ALWAYS come in handy.  I used two of them as pole holders, by adding shelf brackets.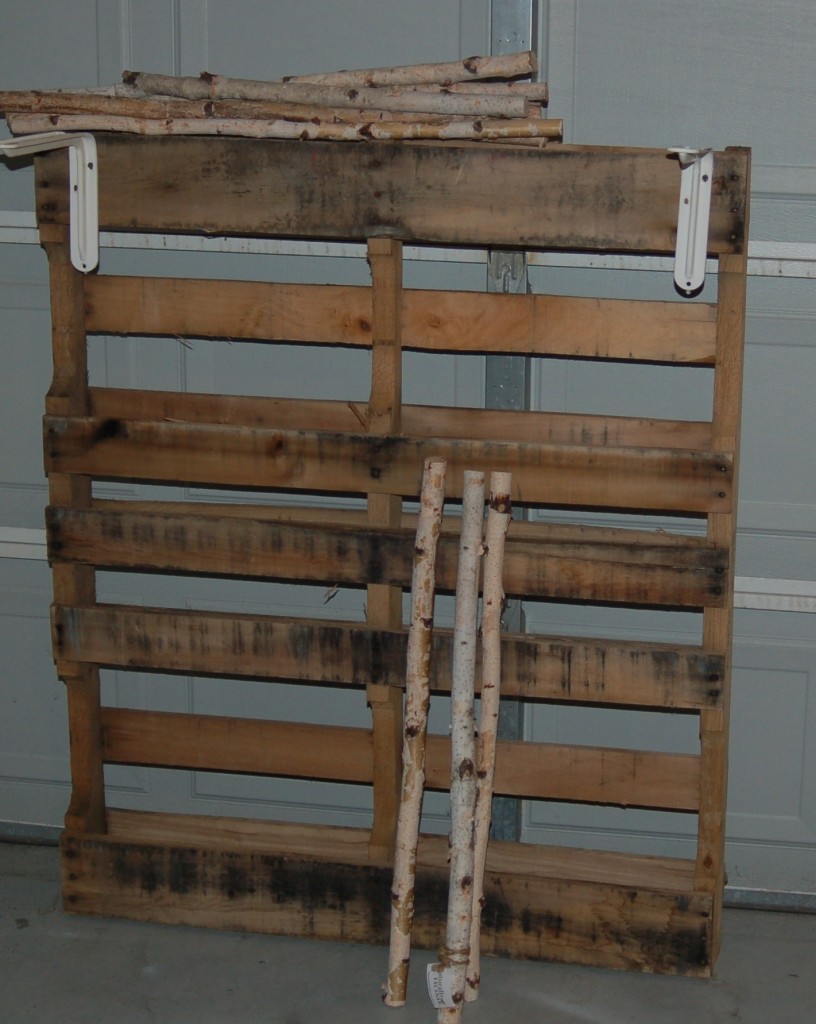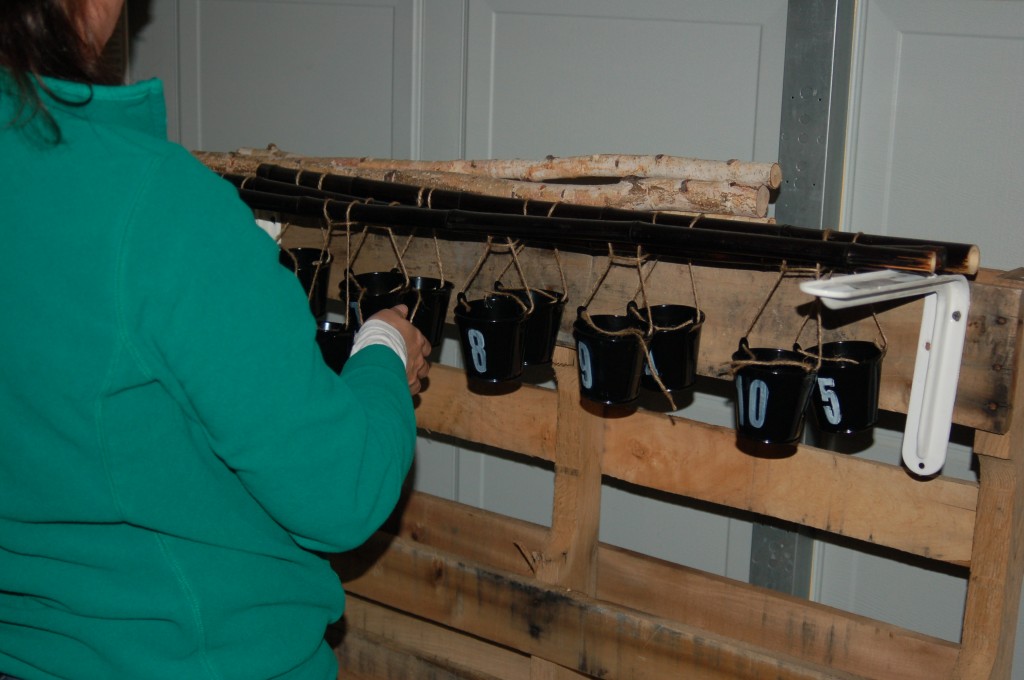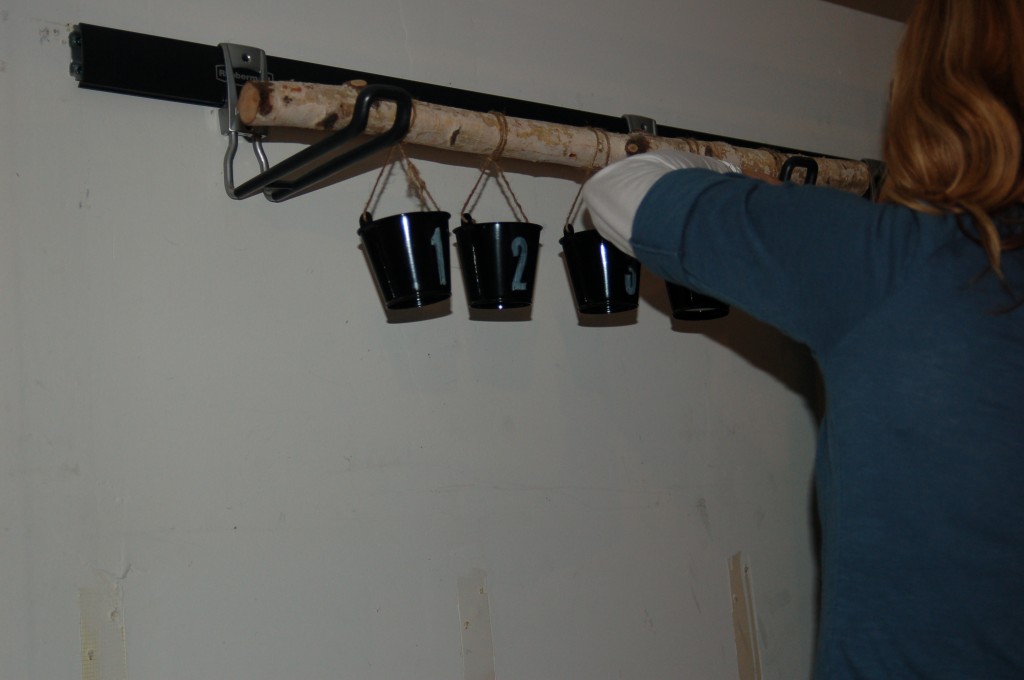 We had three different styles:  found branches (like mine), birch (found at Micheal's), and black bamboo (also at Micheal's).  It was fun to see that you can always make something fit your personality.
I am hoping once they get them up in their houses, they will let me take some pictures to show the different styles a little better.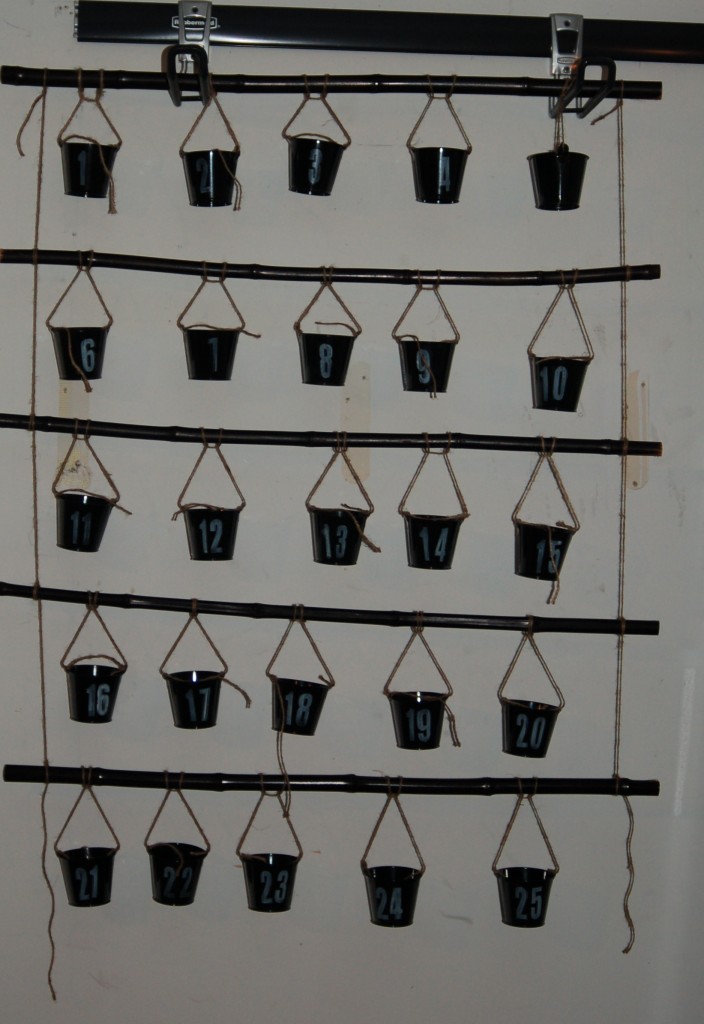 As most of you already know, I LOVE Christmas!  Check back later this week for a giveaway I hope you will find as exciting as me.