As promised, I will fill you in on the process of making my Advent/ Giving Calendar today.
Here are the supplies you need are:
*Â  25 small pails/buckets, approx. 3″ tall
*Â  5 Branches approx. 3 ft. long
*Â  Paint for numbers and/or buckets
*Â  Twine
**I found my tins on clearance, so there was a lot of extra work involved**
I will show you exactly how I did this project and give some pointers to help you make yours easier! 😉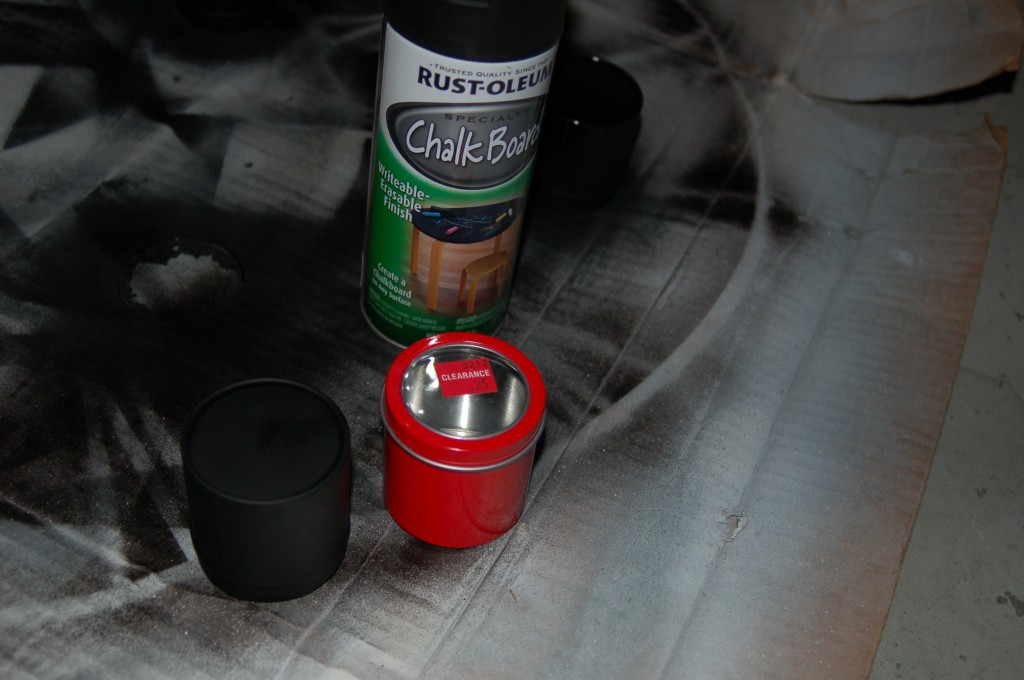 The tins need to be a dark color.  I used black chalkboard paint, but didn't need to…my plan changed after I had them painted.  These were containers, so I had to drill two small holes in each side for the twine to go through.  These steps can easily be avoided, if you find black pails.  Last night I did a search and found some on Oriental Trading's website that would have worked PERFECTLY!  The price tag is a little higher, but well worth it for the time.
I had originally bought BEAUTIFUL birch branches from Micheal's ($14.99/piece) but my neighbor had some branches, and I decided to save the money.  I added a little white paint to lighten them a bit.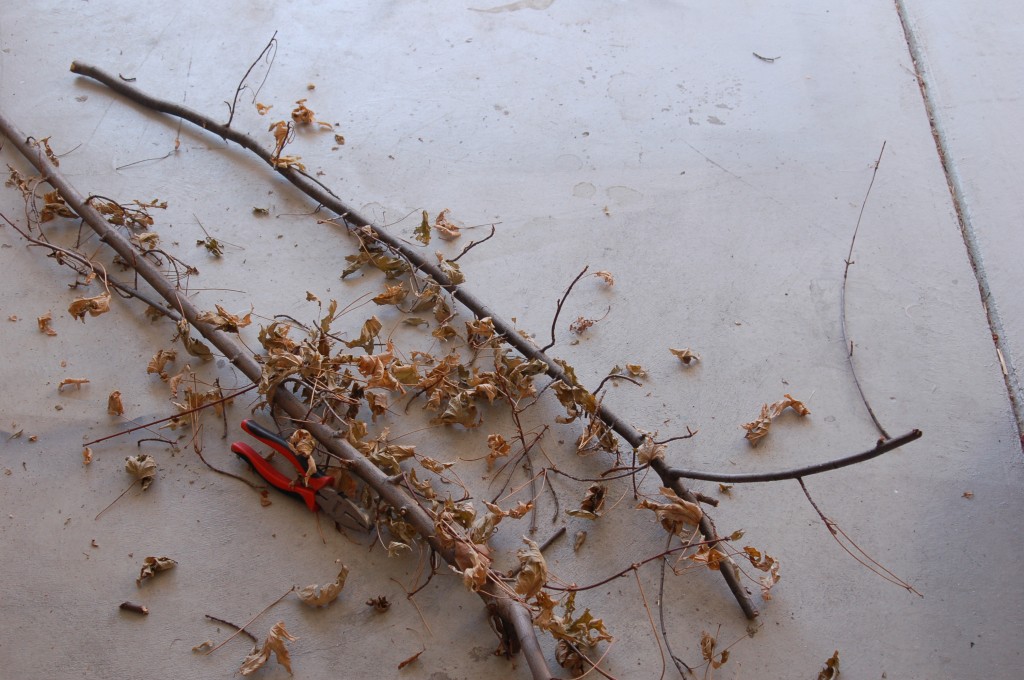 If you decide to use found tree branches, just clean all the twigs off and cut them to 3 ft.
I went a little backwards, because I added the numbers AFTER I hung all the buckets.  BUT…You want to add the numbers first.  I painted the numbers by hand.  Other options are using stickers (you need a LOT of 1's and 2's), or using a stamp with paint (my preferred option for next time!).
Once the numbers are dry (or if you are me and VERY impatient, right after you would paint them), feed the twine through one side of the bucket and tie a knot.  Then feed it through the other side.  I found it easier if you left the other side un-knotted until you had them all hung.  Make sure your make the twine extra long.  You can always trim the excess and twine is very inexpensive.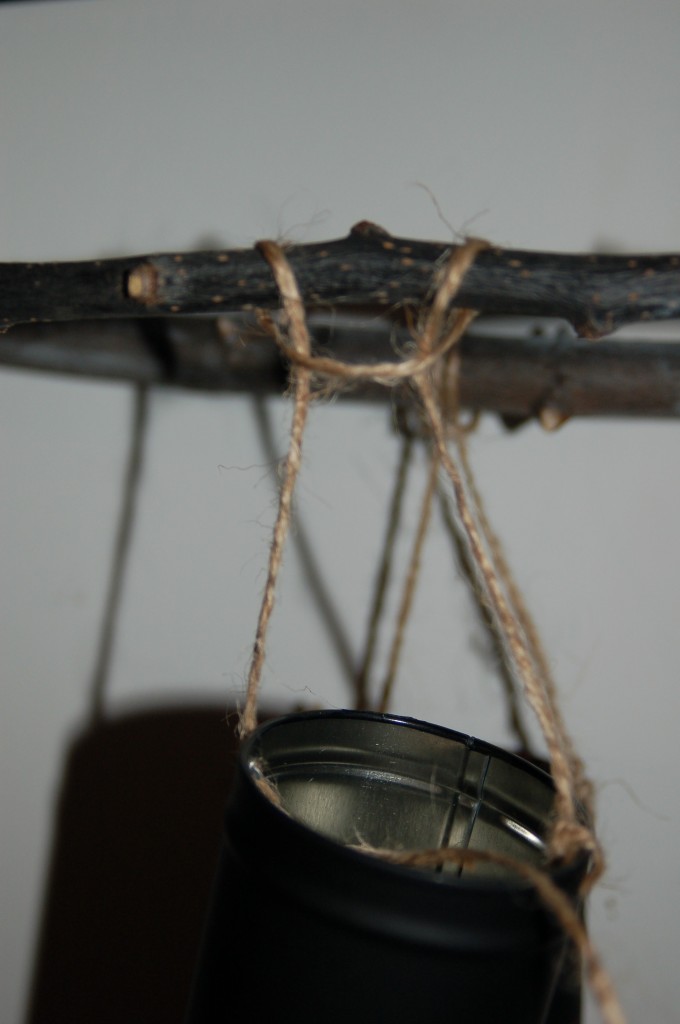 With one side still un-tied, take the "handle" of the bucket and loop it around the branch from front to back.  When you bring it back around the front, put the bucket through the loop.  I know my directions are a little confussing, so you will probably have to play around with it until you get it right.  I should look like the above picture.
It is easiest if you can hang the branches as you work.  I used my garage organizers, because the hooks were adjustable, but two long screws would probably work fine.
You need five buckets per branch and once they are all the same length, tie the last knots on the opposite side of the bucket.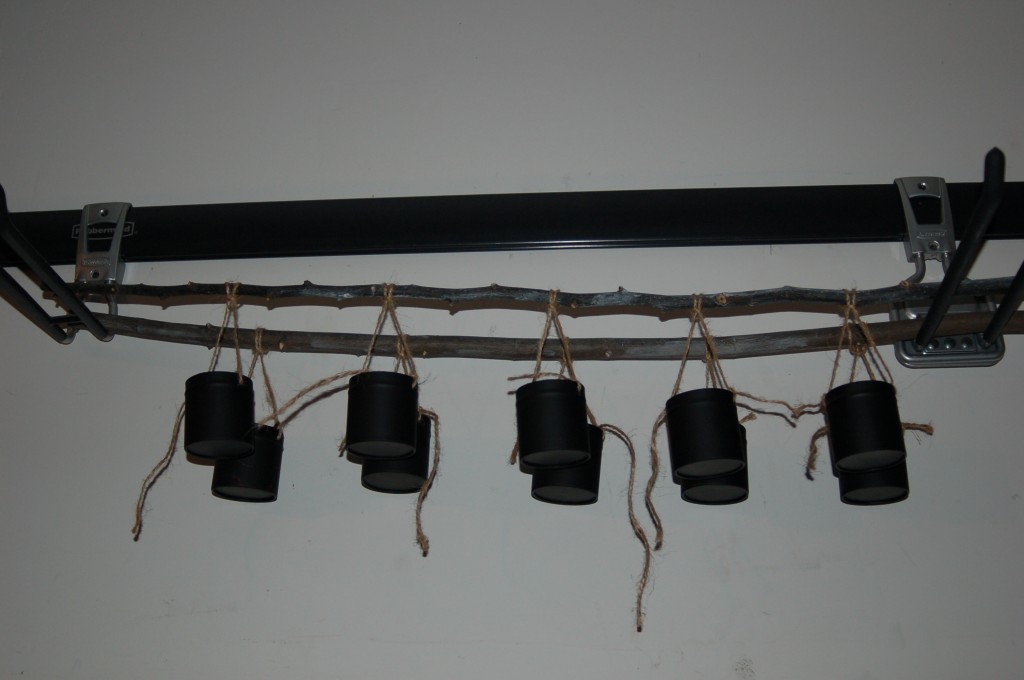 Finish all five branches first.  To make sure all the buckets were uniform on each branch, I used the first branch as a guide and worked with the next branch in front of it.
To put all the branches together, I tied the twine tight around the first branch on both sides, then looped it around twice on the second branch and so on.  This is tricky if you are by yourself, so if someone else is around…ask for help.  Tie the last branch and knot it.  You will be able to adjust the branches, at this point to get equal spacing.  Once I got them exactly where I wanted them, I used my staple gun to secure the twine on the branch.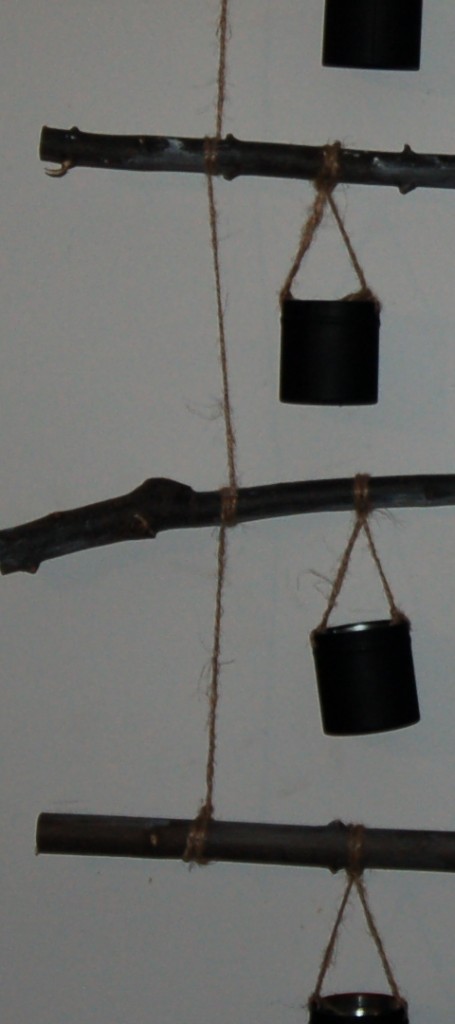 It's hard to see in the above picture, but there are staples over the twine.
AND YOU ARE FINISHED!!
I understand the $299 price tag a little better after I made this.  It was very time consuming, but I did a couple of extra steps.  I am really happy about the outcome and it is very close to the PB original.
Here is their version.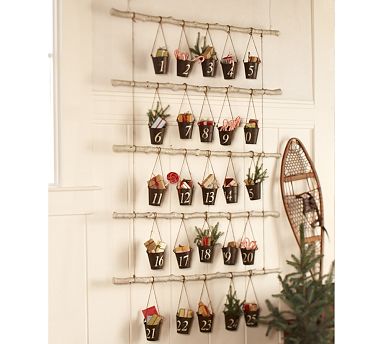 And here is mine.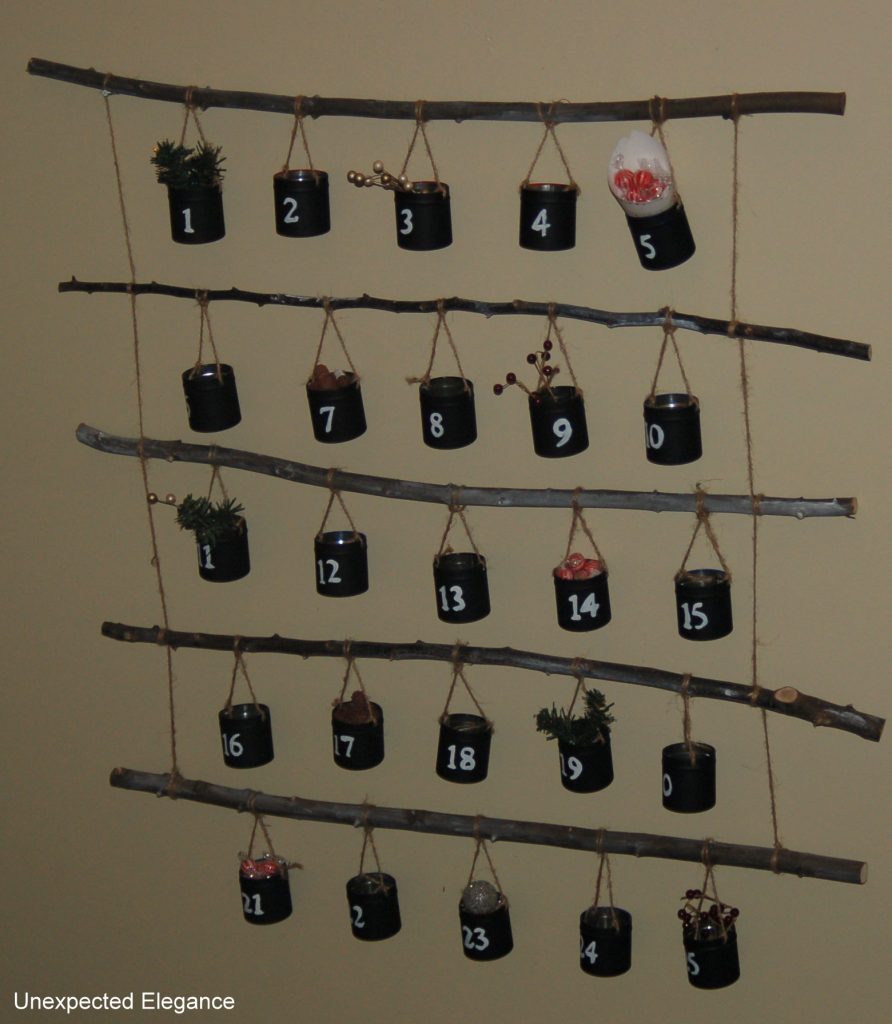 If you missed yesterday's post about the purpose of my calendar, please check it out.
I hope you all have a GREAT weekend!
I'm linked to:
http://froufroudecor.blogspot.com/