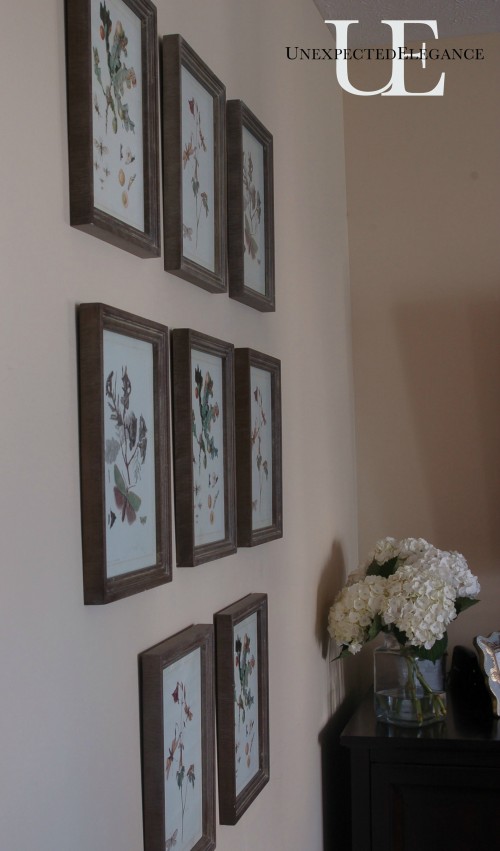 I've made my list and now it's time to start checking things off.  I think I'm doing a fairly good job, if I do say so myself! 😉
Remember last week, when I pointed out the projects that needed finishing in the living room?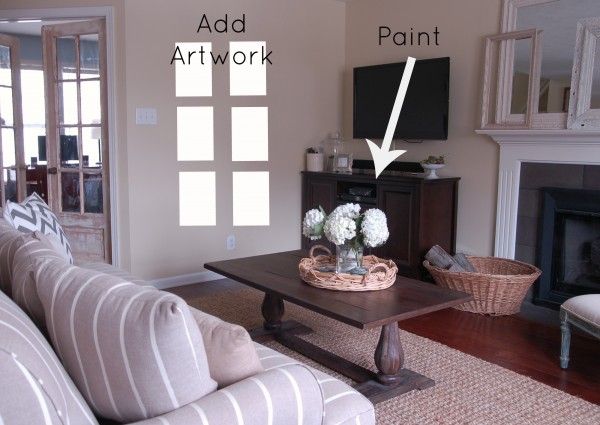 Well, the art wall is finished.  It's not exactly what I envisioned. I thought the pictures I had were a little bigger and that I had more of them, but I think the arrangement works.
I decided to use wax paper to figure out the placement on the floor, then just taped it on the wall.  It took a little more time, but eliminated a lot frustration.  I will definitely use this method again, if I have multiple pieces to hang.
 OK, so in the pictures the frames look a little crooked.  I promise they look straight in person.  At least, I think they look straight.  I was told by my high school art teacher once that I have a crooked eye.  Could explain a lot.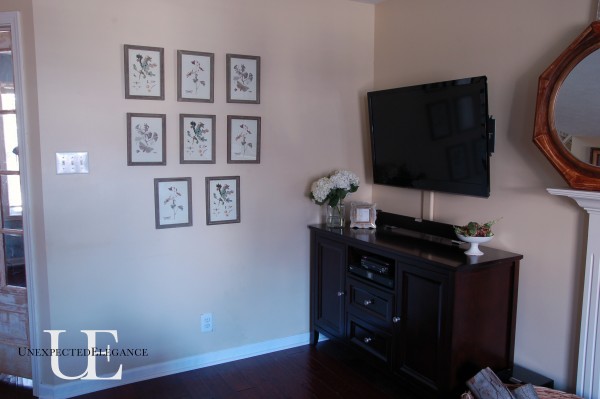 So, as I check one thing off I always seem to add another…now I really need to paint my new mirror!  It looks too orange, and if it's a lighter color it won't stick out like the sore thumb that it seems to be at the moment.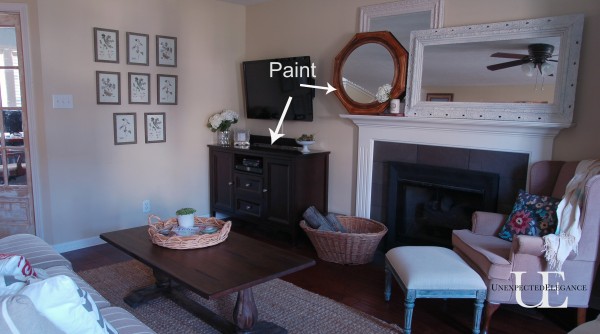 I found these prints at a discount store for $3.99 a piece!  I'm so glad that this wall FINALLY has something to add interest.  It had been bothering me, and I really knew it was a problem when my husband mentioned numerous times that I needed to hang something on the wall.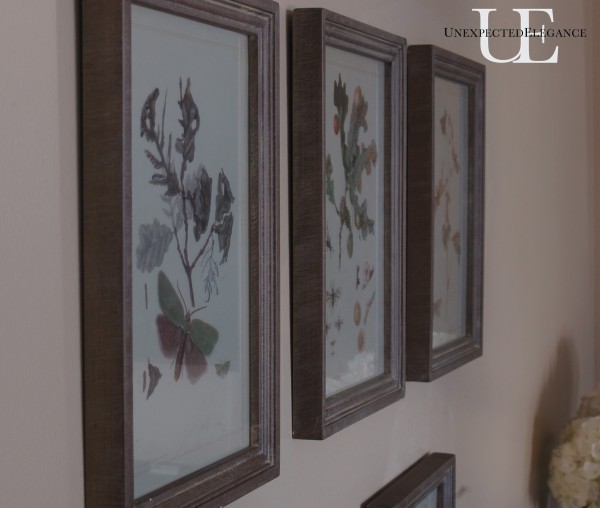 Hope he likes what I have done!  Either way it's staying… 😉
~Angela