Have you ever had something that you knew HAD potential?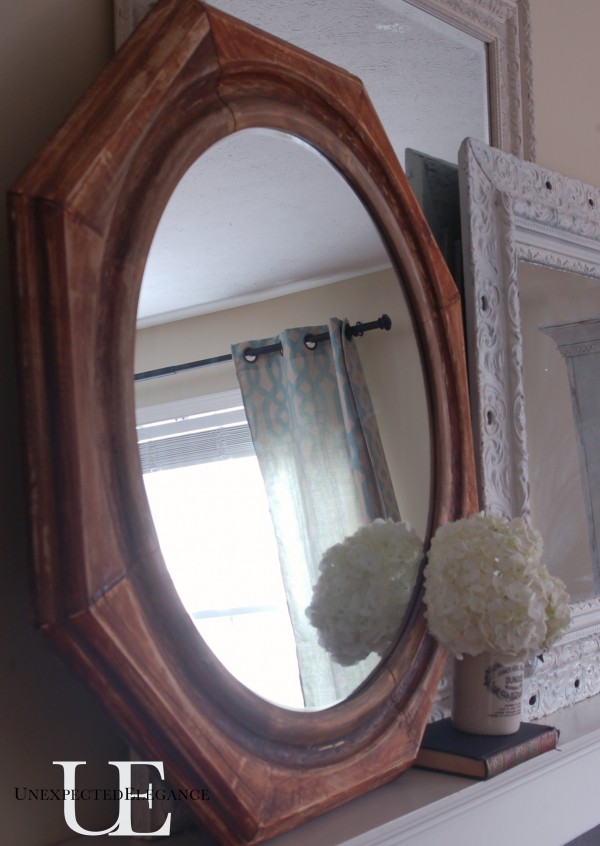 I found this large clock at a thrift store a few weeks ago.  As you can tell, it wasn't in working order and the glass was missing.  I wasn't sure if I could salvage it, but it was cheap,  had an interesting shape, and looked to be solid wood.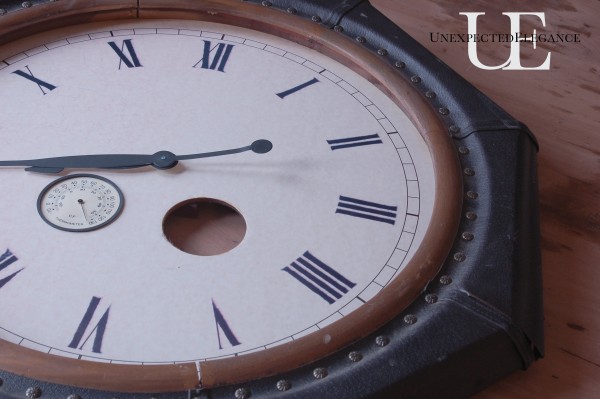 So I bought it and hoped for the best.  I took off all the faux leather and clock insert, then gave it a quick sanding.  Now this is where luck kicked in…I had bought a mirror at IKEA a few weeks, hoping it would fit.  I had no idea what the size of the clock face was, so it was a complete "Hail Mary."  (I guess I still have football on the brain!)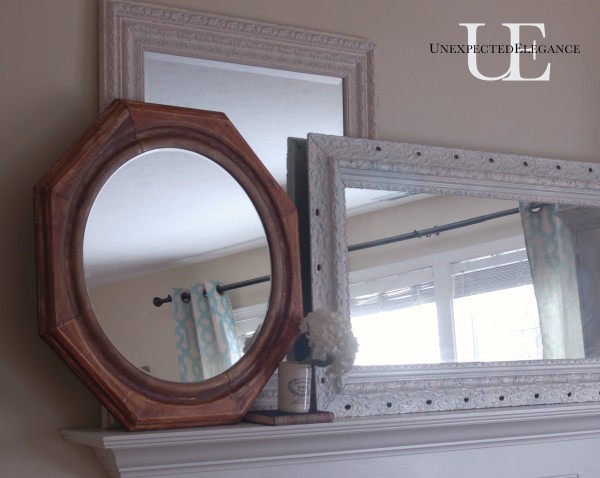 Would you believe it was the exact size!?!  I love it when a plan comes together so effortlessly!  Maybe I should buy a lottery ticket or something?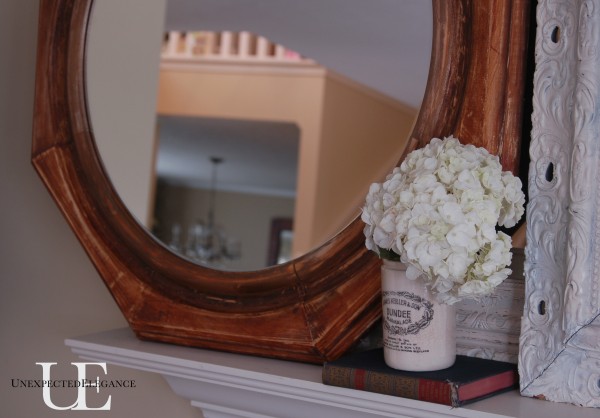 I really thought I would love the stained wood, but I think I might need to add some paint.  A white-wash maybe?
This was originally going into our half bathroom downstairs, but I sort of like it right where it is.  I will probably move it eventually, who knows.
I just love mirrors!  I have a small collection of them I've been saving for a project upstairs.  We are going to be starting on our bedroom soon, and I'm hoping to have a wall of different types mirrors…more on that later.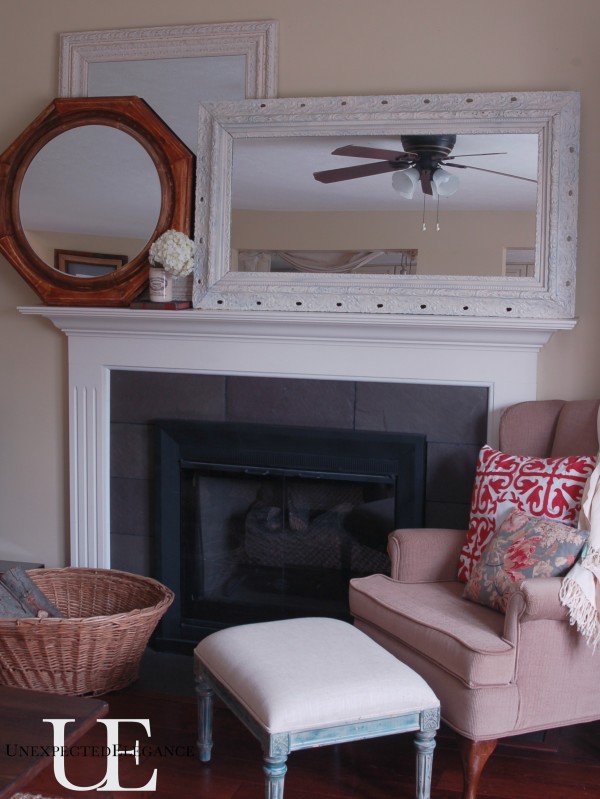 Question of the day:Â  Can you have too many mirrors?
I use them to add light, interest, and make a space look bigger.  What about you?
I'd love to know your thoughts!
Angela