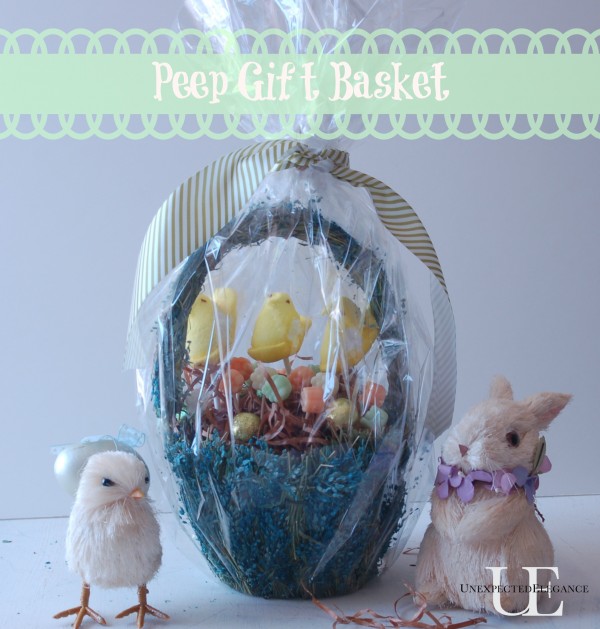 A few years ago, I had made a peep "pop" centerpiece for an Easter party.  I was a big hit at the party and SO simple to make that I thought this year I would change it up a bit and make a smaller version for a teacher gift.  For a peek at the bigger version and a few other cute Easter/Spring ideas, click here.
You will need a basket, foam, cake pop sticks, peeps, some type of filler, and assorted candy (flowers and eggs).  You might also need a roll of cellophane and toothpicks.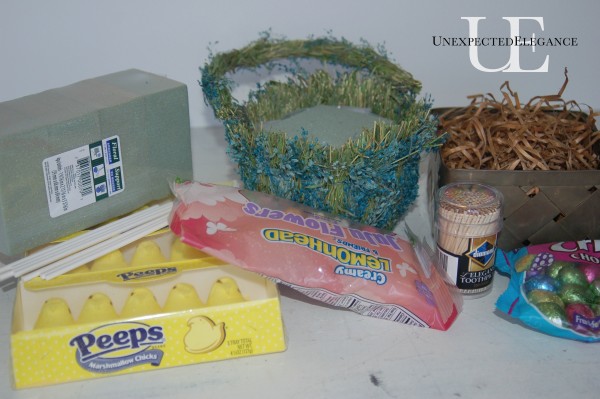 Place the foam in the bottom of the basket.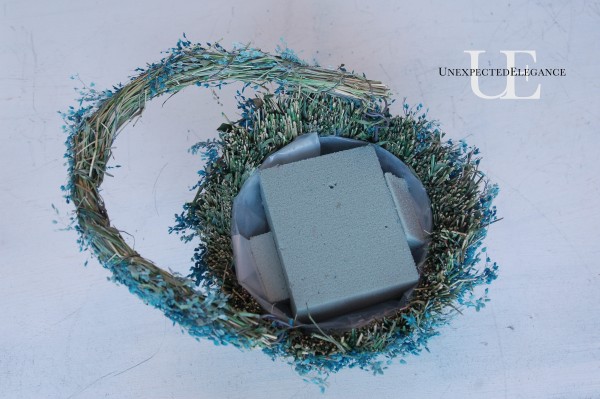 Then cover it with the filler.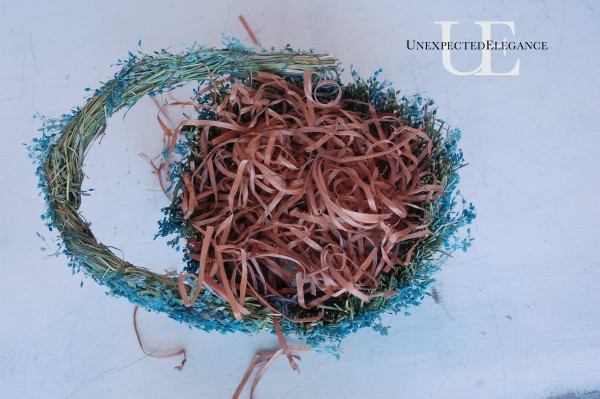 To make the peep pops, push the stick into the back of the peep.  Rocket science, I know!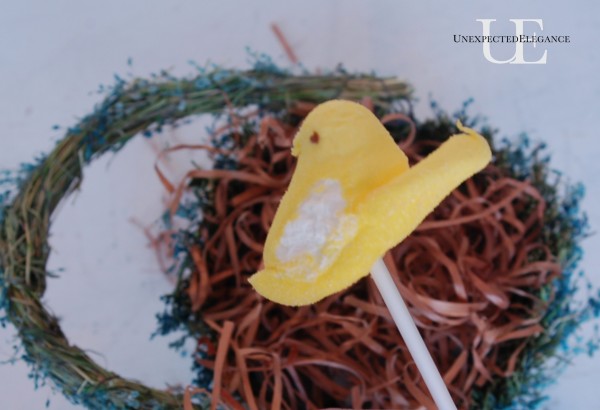 Push the sticks into the foam, to get them to stand up.  I had some cute little candy flower that I made stand up with toothpicks.  In the past I have found suckers that looked like flowers.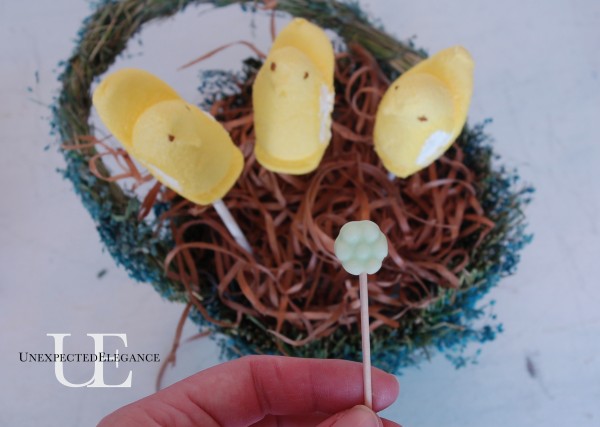 And a few chocolate eggs…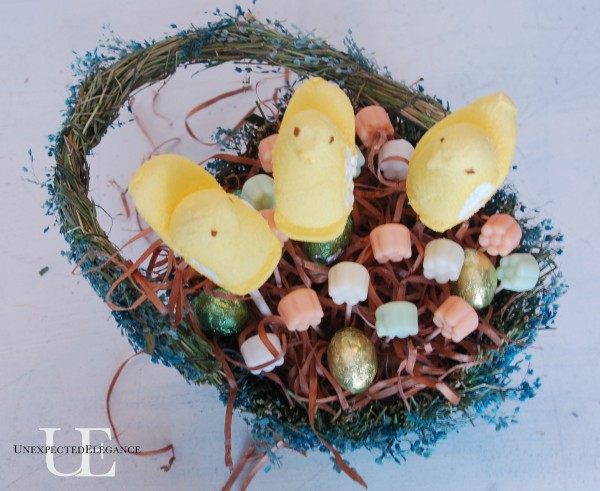 I'm giving mine as a gift, so I wrapped it in cellophane from the dollar store.  If you are using it as a centerpiece, you can skip this last step.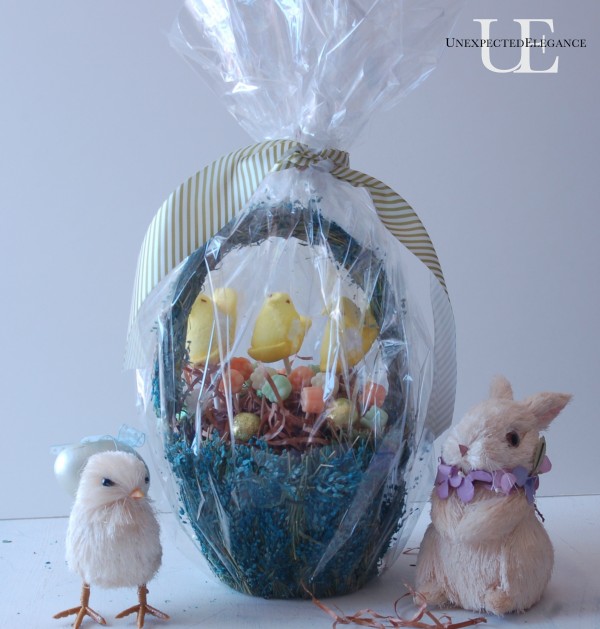 I got everything but the basket at Dollar Tree. There were enough left over supplies to make 4 other baskets… minus the baskets! 😉
Happy Monday!
Angela