Does anyone else feel like  Easter has snuck up on them, like I have??!?  I think it's a littler earlier this year, I don't know?
Since I am apparently behind, I thought I would share a few things I did last year.
1.  nest treat bags
Here's what you will need: clear treat bags, twine, candy that looks like eggs, and shredded gift paper.
Just fill the bottom of bag with the shredded paper, making a little "nest." Fill with candy and tie with twine.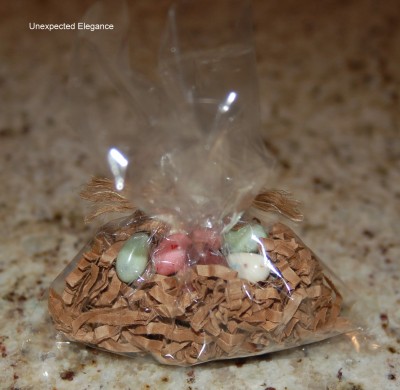 You can add some birds (found at the dollar store) to add to the nest feel.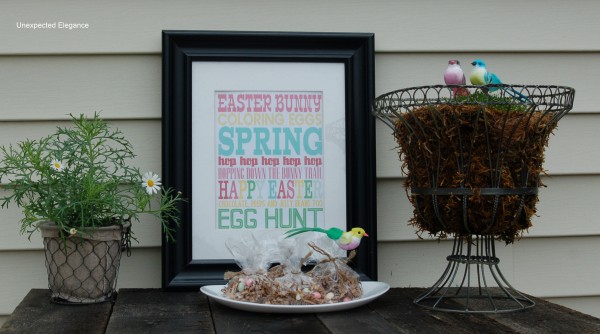 Isn't the Spring Subway Art print fun?  You can get a free copy of it
here
!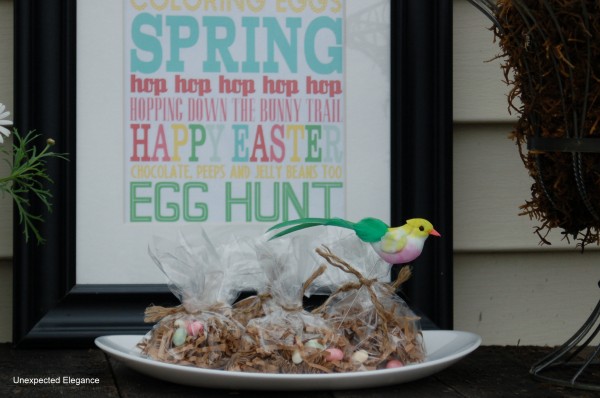 All 12 bags cost me $3, because I had the bags already. If you have to buy everything it will cost you a few dollars more, but that's still very inexpensive!
2.  peep centerpiece
Here's what you will need: fun container, artificial grass (found at craft store), lollipop sticks (found in baking section of craft store), box of peeps, block of foam (found at dollar store), flower suckers (optional).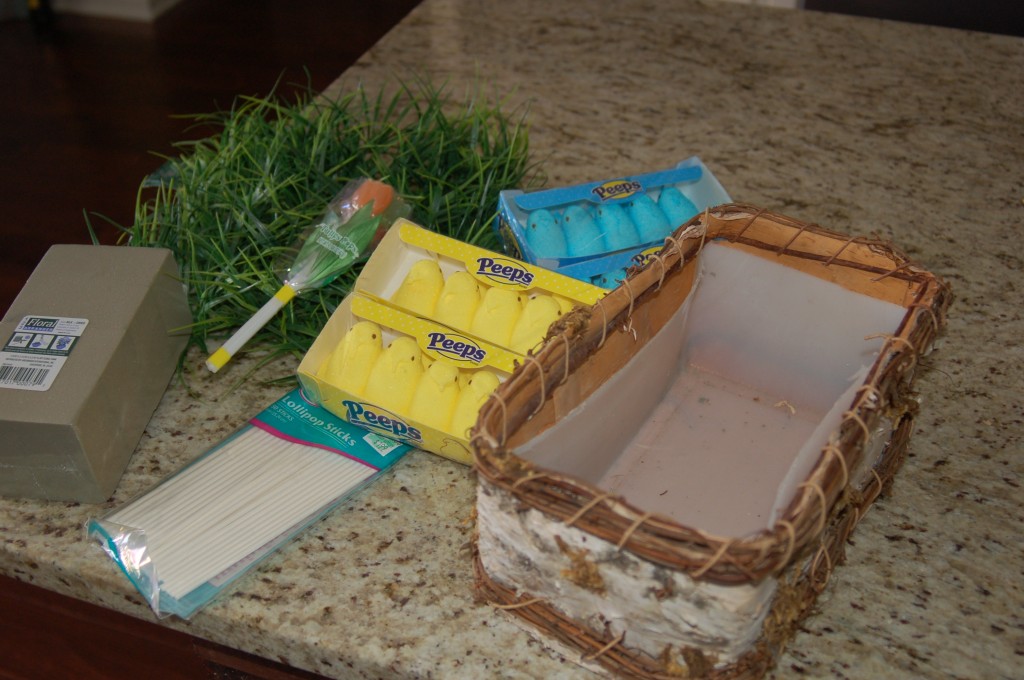 This literally takes a minute! Put the foam in the bottom of the container. Cut the grass to fit over the foam. Add the sticks to the Peeps and then stick the Peep pops and flowers thought the grass and foam. Cute and very simple.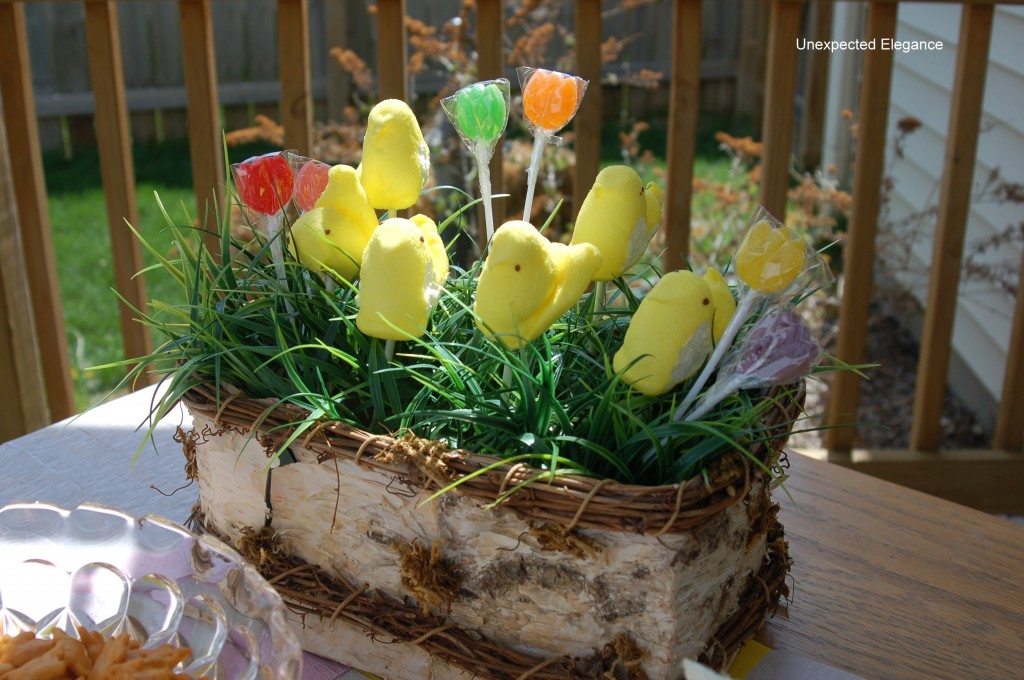 This would be a fun gift for a friend, a centerpiece for the kid's table for Easter lunch/dinner, or a hostess gift to a kid's Easter party.
Here's a few more pictures of our set table and party from last year.  I only spent $30 total for about 12 kids and did not bake a thing!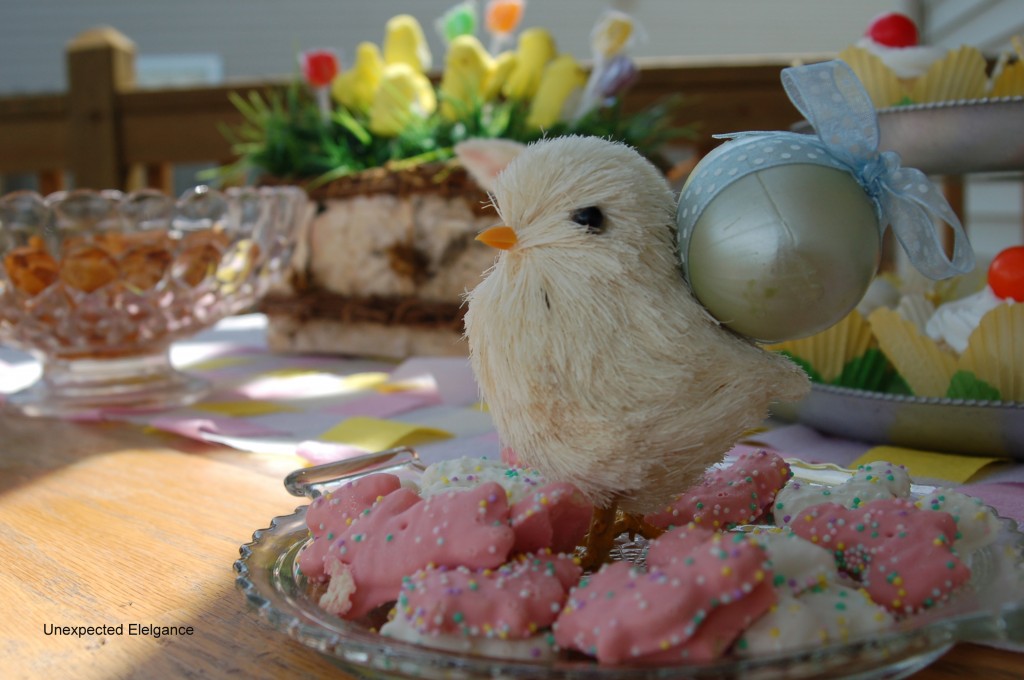 To find out how I made the crepe paper table runner click here.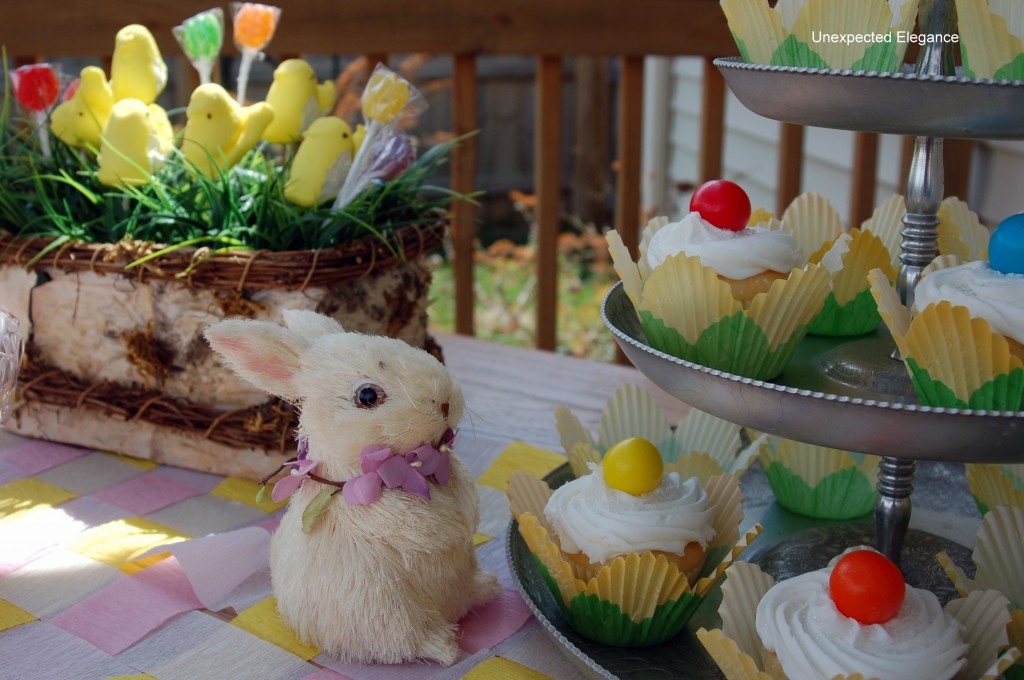 Don't underestimate the power of tissue paper and streamers! These decorations took a few minutes and were things I had.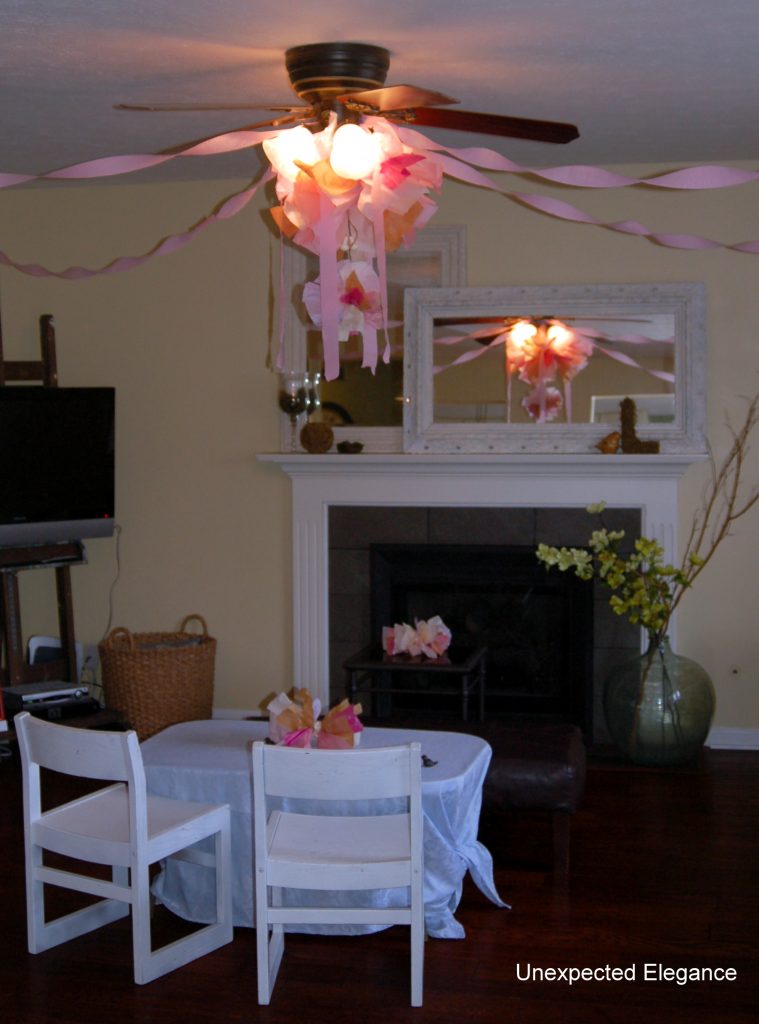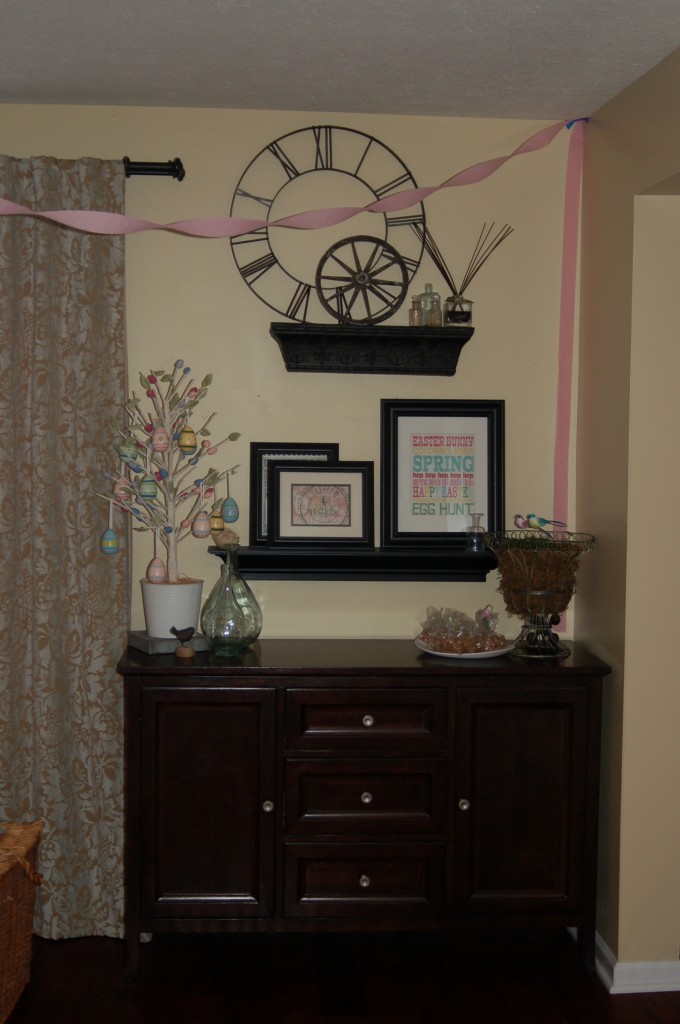 I just had to throw this last picture in!  She looks so small and it was only a year ago…how in the world do they grow SO fast!?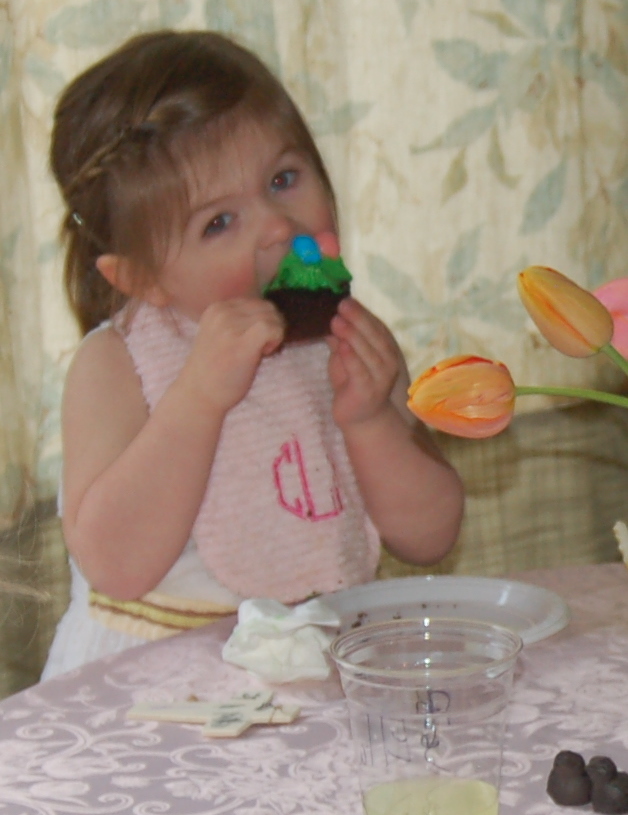 Enjoy your pre-Easter weekend!
~Angela