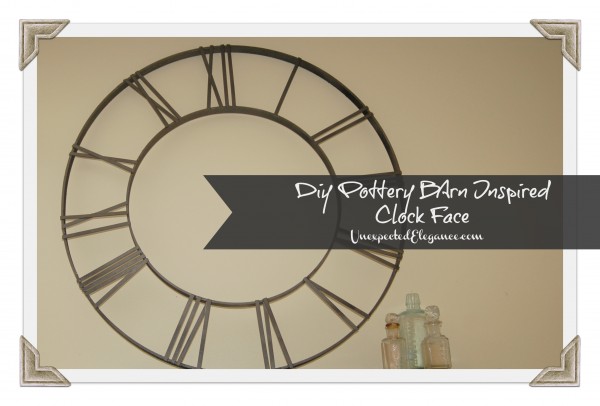 OK, so if you have been around my blog awhile you know this is a really old post.  Like, one of the first ever tutorials I did on here.  I still get questions about this one and the past few months I have gotten a few e-mails and comments about the original post missing pictures.  I'm not sure why they are no longer there, but regardless the problem needed fixing.  My solution was to just start over…So here is the new/old tutorial on how to make the below clock face from Pottery Barn.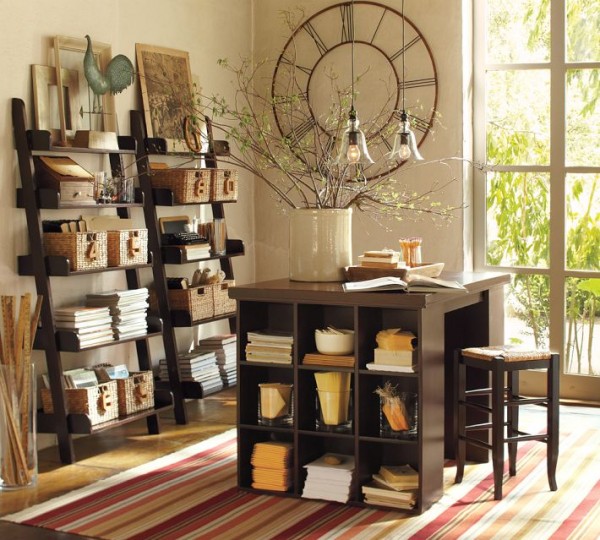 Materials:  (1) 23″ Quilt hoop, (1) 14″ Quilt hoop, bag of Woodsies brand sticks (found at Joann's)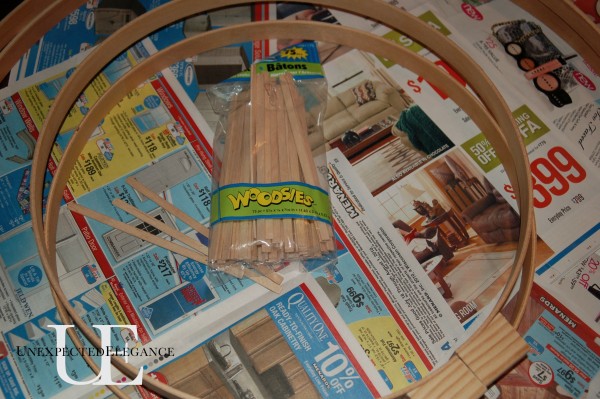 First, I removed the outer hoops and started working around the, soon to be, clock face. I used Gorilla Glue, but I'm sure wood glue would work too. I did not cut any of the sticks before I put them on, I just tried to line up the inside and leave the overhang on the outer edge.
The "X†was the trickiest and I just used whatever I could find to hold them down. I let it dry overnight.
**You could also use hot glue, but I don't know how well it will hold up.**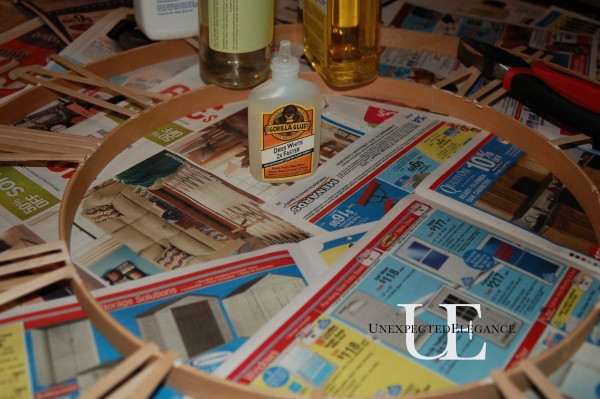 The next morning I took a razor and scored the sticks where I needed to remove them.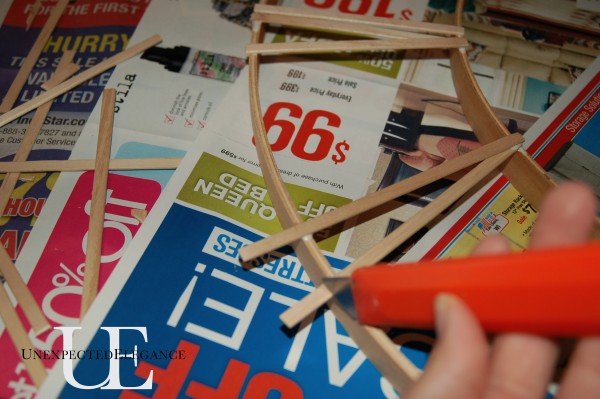 Then I used a pair of pliers to break them off. Try not to pull on the wood, it will splinter. Just hold the stick, so it doesn't detach and work the pliers up and down. It will remove the wood clean.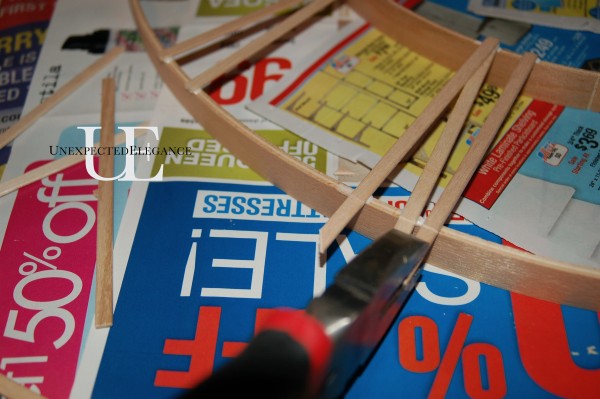 Here's the cleaned up version.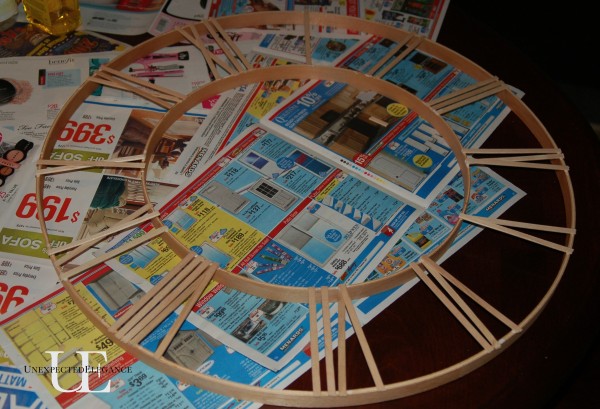 Then I used some Rust-oleum metallic spray paint to give it a metal look.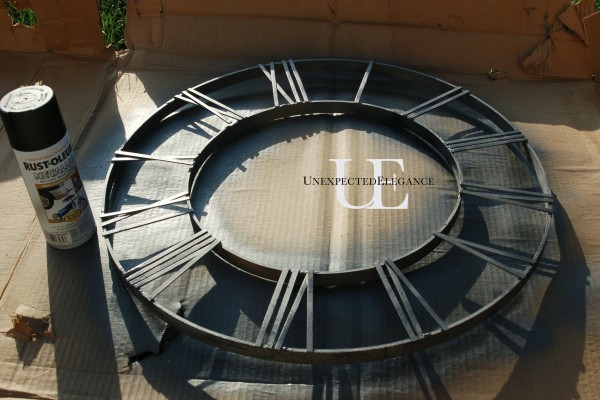 And here's the finished project.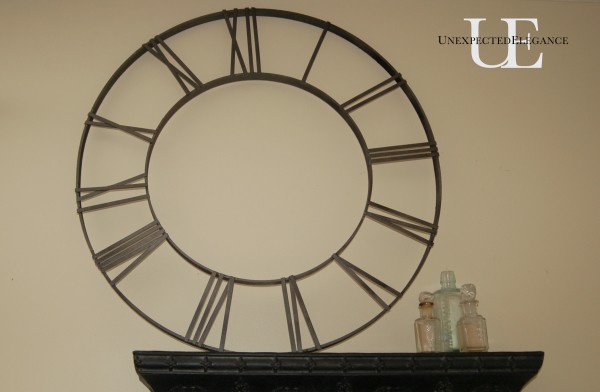 What do ya think?? Looks a lot like the PB pic, don't you think!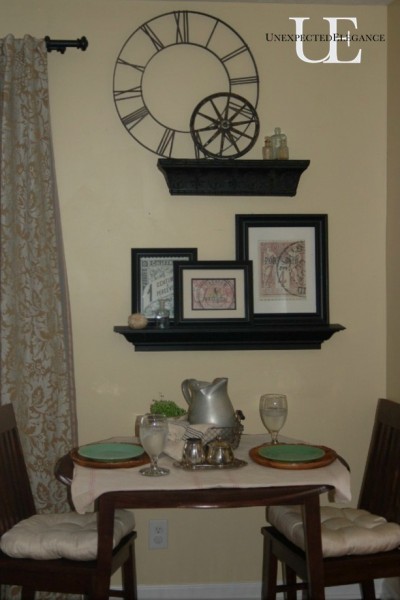 I don't recall exactly how much I spent on this but I think it was around $10.  (I got my supplies at Joann Fabric with coupons.)  I hope the pictures explain everything a little better for you!
**********************************************
I'm almost finished with my office, so I'm hoping to have a few updates to share with you soon…Don't hold your breath or anything! 😉
Angela
You might also like some of my other Pottery Barn Knock-Offs!