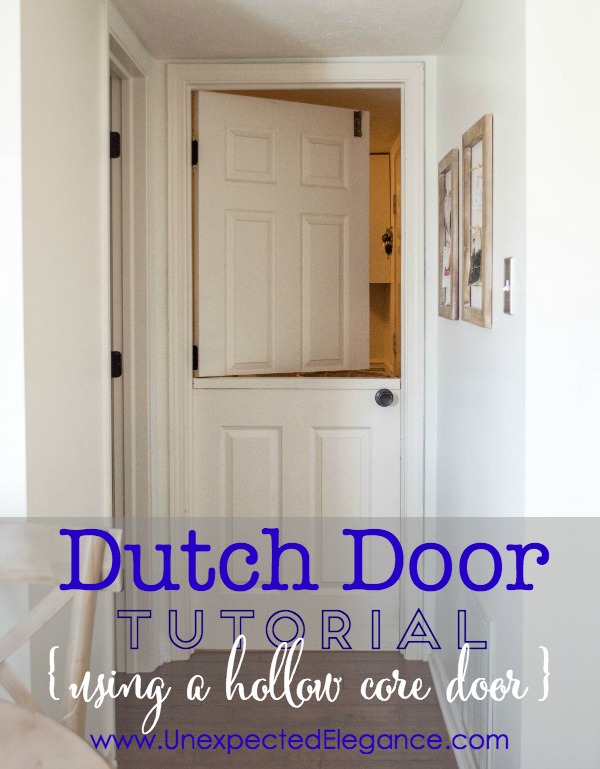 I thought we could do something a little different today!  A majority of the time I show you a project and then never give an update on how the project has held up over time…so I thought I should start! 😉  Do you remember my dutch door that I made from our cheap hollow core door?  Well, here's how it's holding up…
 (Sorry, this area has no windows so the lighting is VERY bad for pictures.)
I had originally made this door for our dog.  Her bed was in the laundry room and it was so dark and dreary.  If we needed her to stay in the room, the dutch door was perfect to keep her in, without making the space too cramped.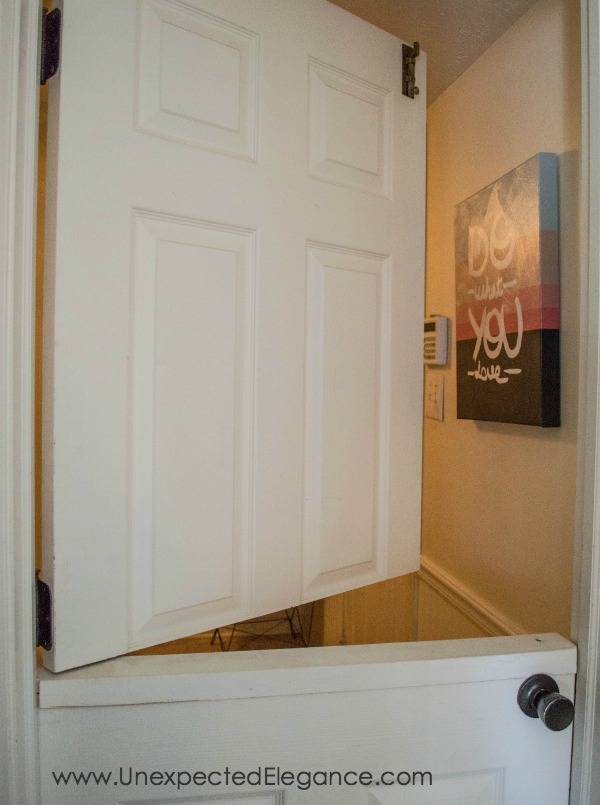 Unfortunately, we no longer have a dog but this door still gets used A LOT!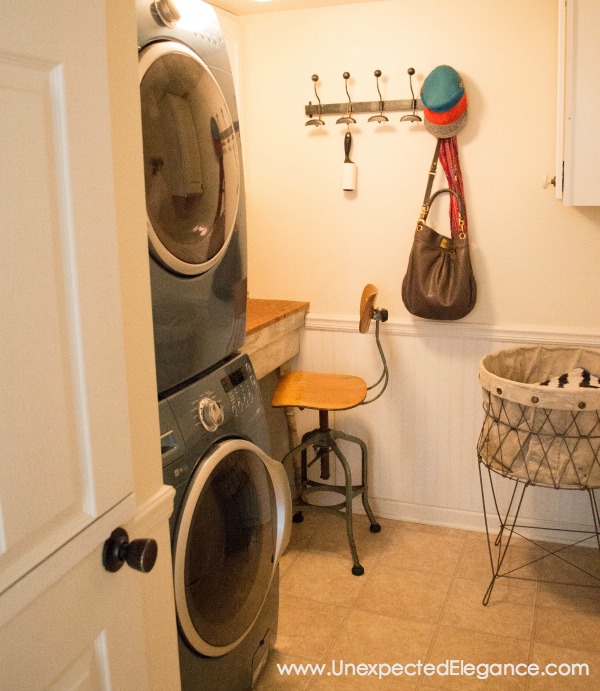 I was originally a little worried about how well it would hold up over time.  I'm happy to say she's still as good as the day I cut her in half.  Because I used a piece of wood to fill in the hollow part and for the ledge, I think it's added to the stability.
I will say that I'm so happy I jumped off the cliff with this project. 😉  (My husband thought I was completely out of my mind.)  If you need to separate areas of you house for a dog or even a toddler, this is a great solution.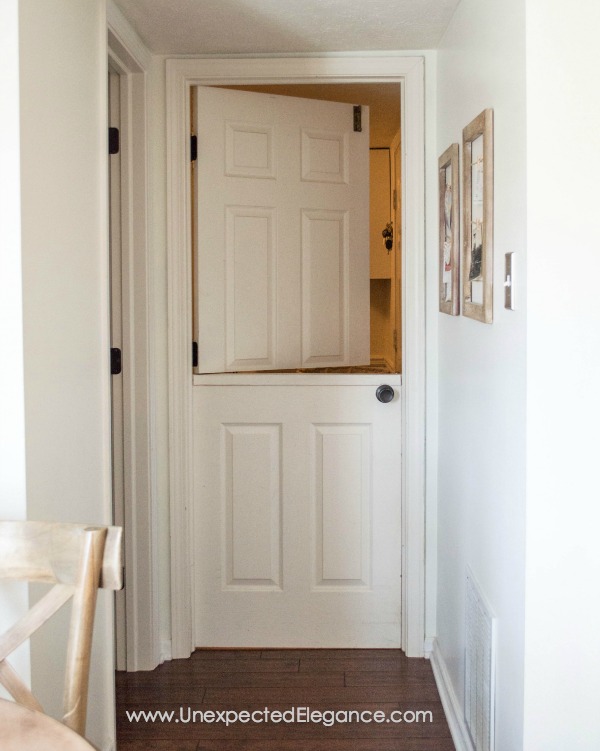 For the full tutorial, be sure to check out the original post:  Dutch Door Using A Hollow Core Door.
What crazy ideas have you tried and were glad you did??