I've been making some progress on my master bathroom!  I have all the painting done and only a few more things to finish on the vanity and a light (I'm making).
So today is nothing big, but more of an update.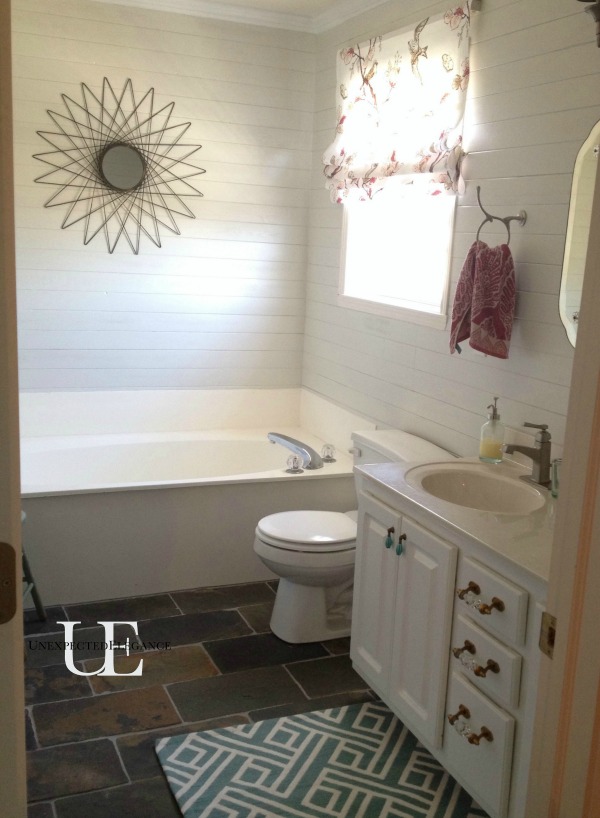 My latest project is this roman shade.  This EASY custom, NO SEW roman shade adds a little more color to space.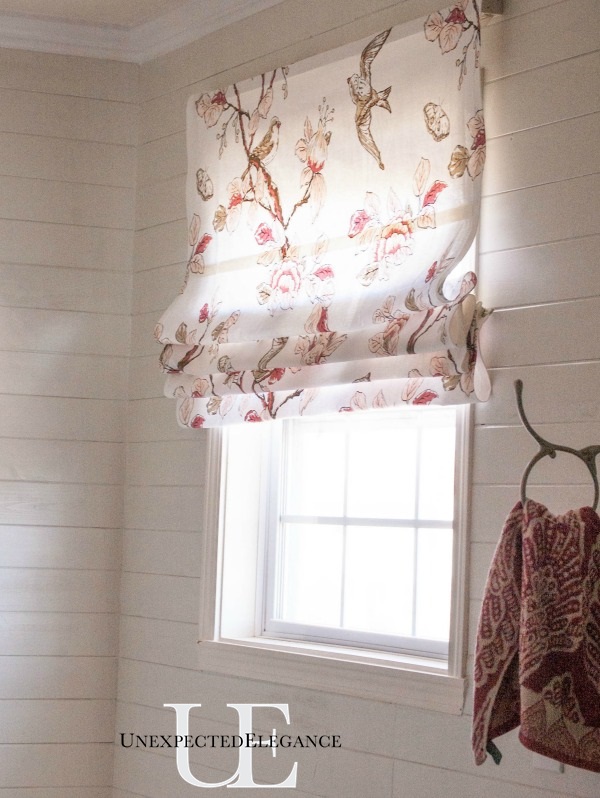 Here's the window with the cheap mini blinds BEFORE.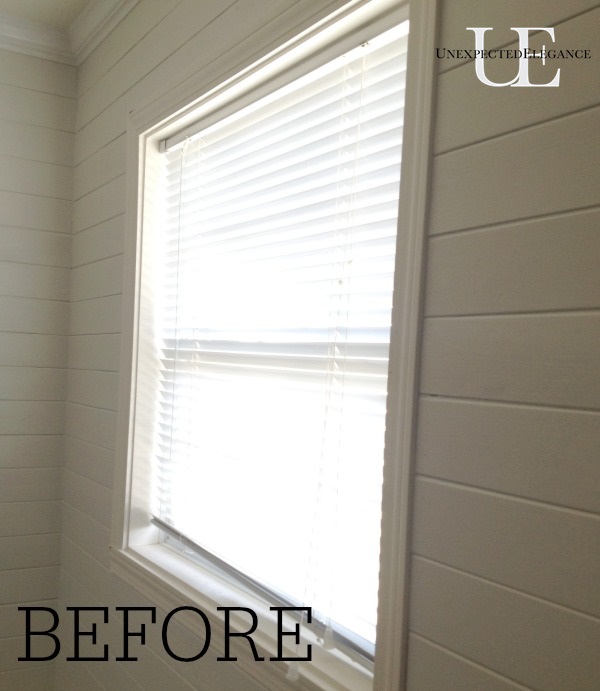 And here's the window AFTER: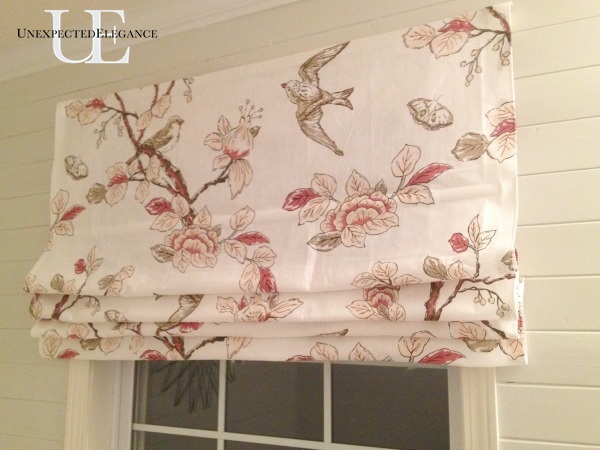 I wanted it to go over the outside of the window so I bought a set of plastic mini blinds, slightly larger than the window.  I got them from Walmart for less than $10 and I had all the other supplies and fabric.
I used the tutorial from Involving Home.  The only thing I did differently was to use Mod Podge instead of fabric glue.  It came out great and was really easy.  I think it took a little over an hour to complete.
I need to cover up the plastic piece on the top because you can see it from the side but that's an easy fix.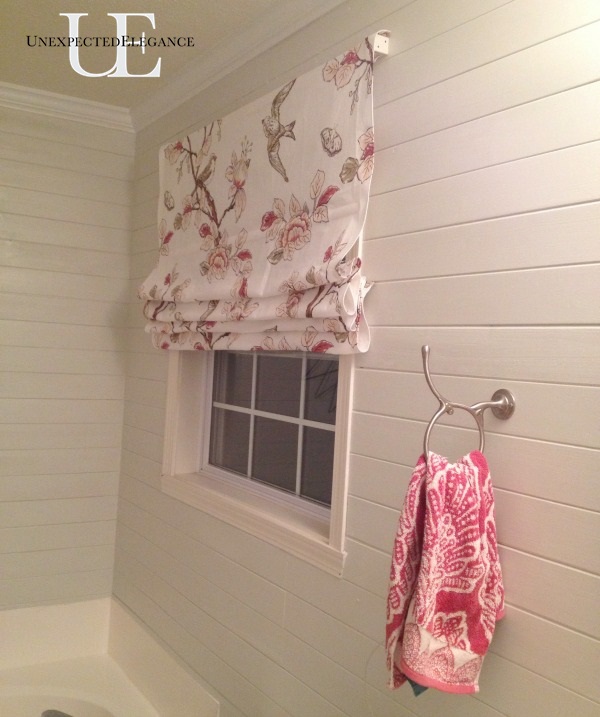 I'm hoping to have this room completely finished within the next few weeks!  That's the plan, at least! 😉
 If you want to see some of the other details, check out these posts: