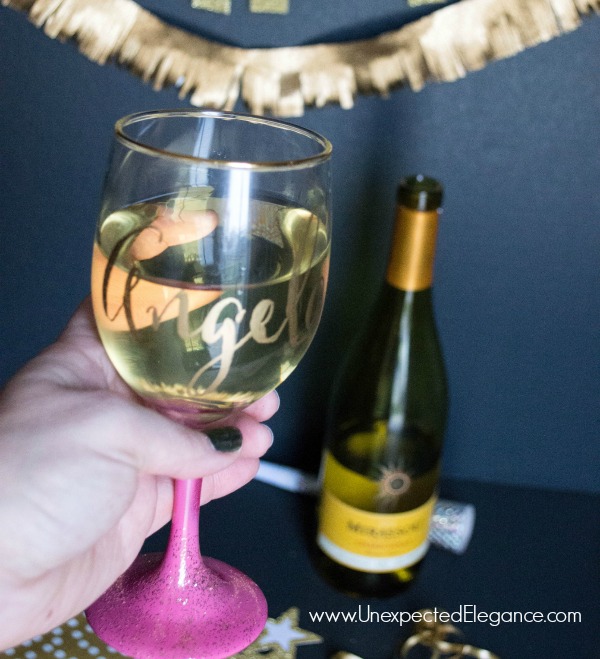 The new year is right around the corner!  Will you attend a party or host your own?  I'm still unsure of what I will be doing when the clock sticks midnight on New Year's Eve but that doesn't mean I'm not thinking ahead.
At most parties it can be confusing as to who's drink is who's.  These simple DIY wine glasses will solve that problem!
I bought these glasses a the dollar store…for, you guessed it, a $1. 😉   I used a paper towel and painters tape to protect the inside and the upper portion of the glass.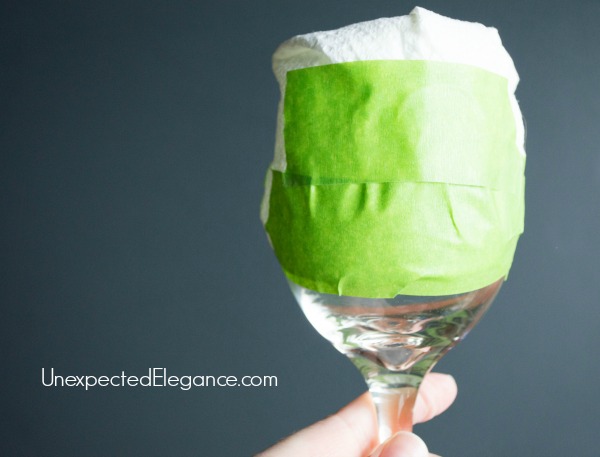 Then sprayed the bottom portion well with spray paint .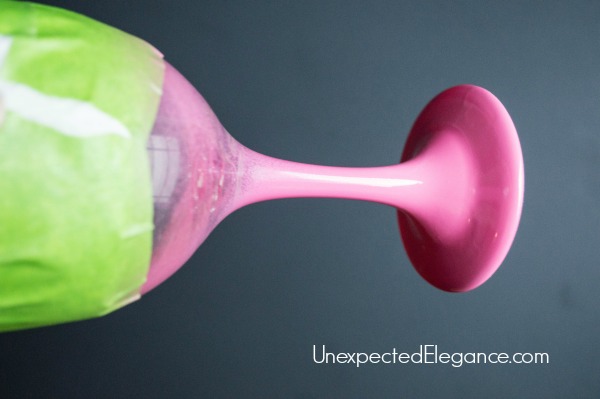 While the paint was still wet, I sprinkled some glitter over the top.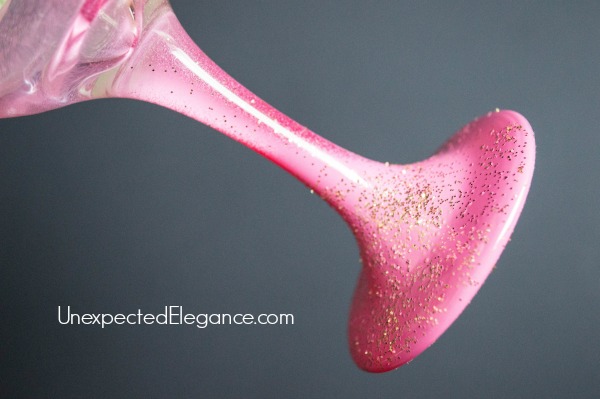 You could really skip the paint and glitter part but it just makes them a little more festive. 🙂
To add everyone's name, I just printed them out in a font I liked.  You can use PicMonkey for this if you don't have a program on your computer.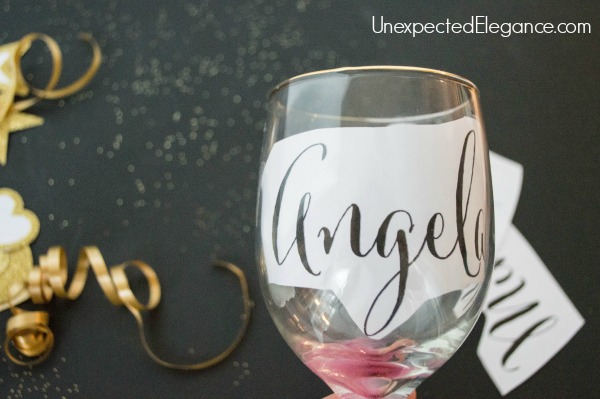 I added the printout to the inside of the glass and taped it in place, then traced over it with a permanent marker.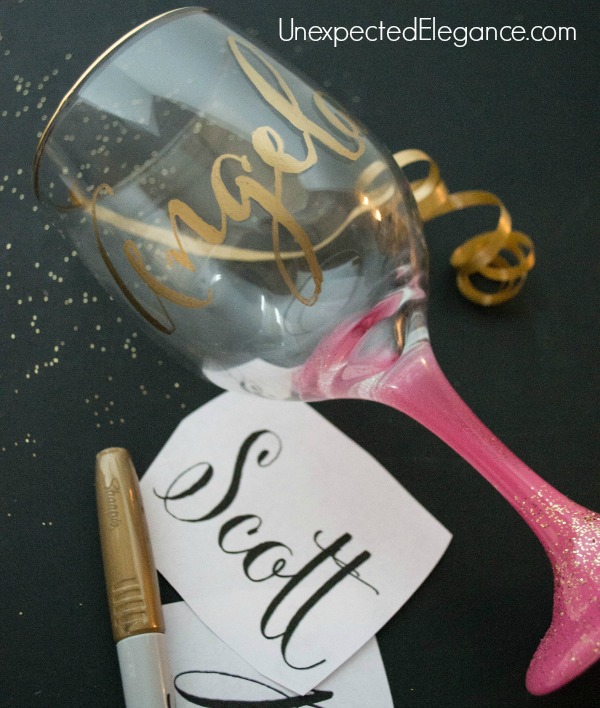 Each glass only takes a few minutes to make and will add some personality to your next party.  Let everyone bring their glass home as a party favor or use acetone (nail polish remover) to easily remove the names.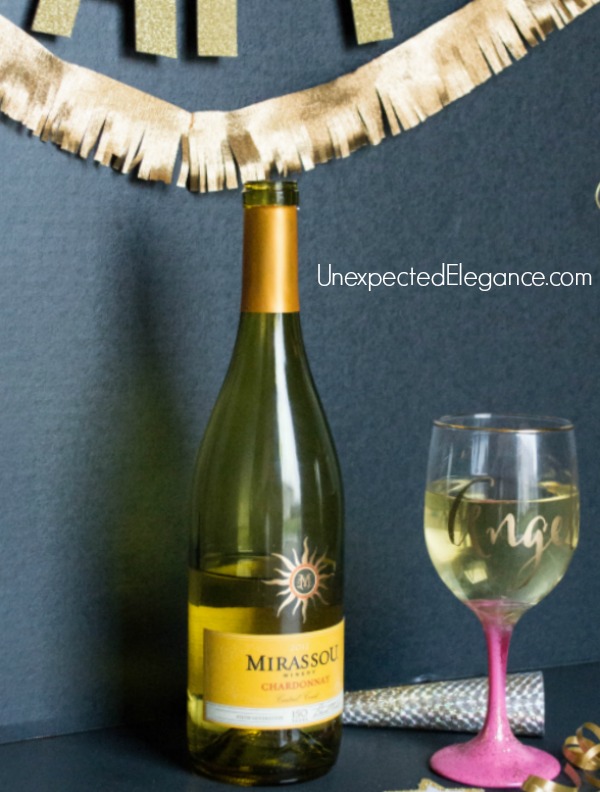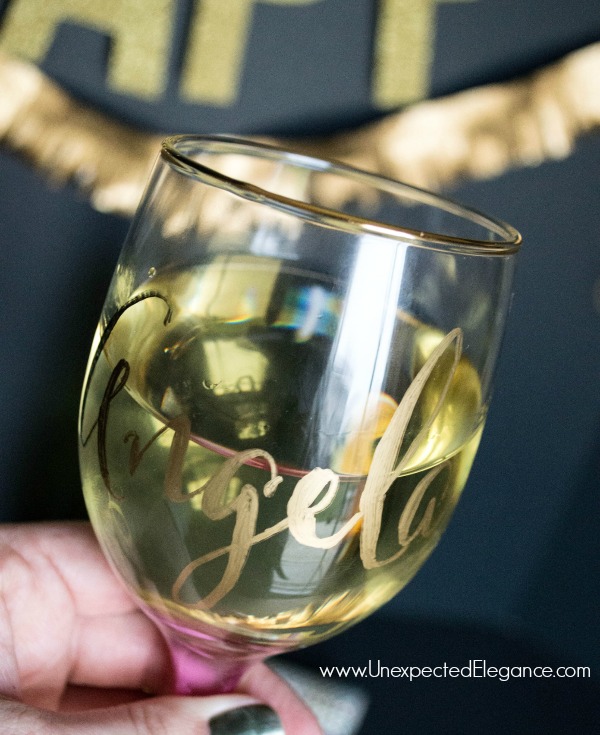 For more entertaining ideas, be sure to check out this post:  Chipotle Ranch Chicken Flatbread.