This post is sponsored by Mirassou but you can be sure all the opinions are mine! (content for 21+)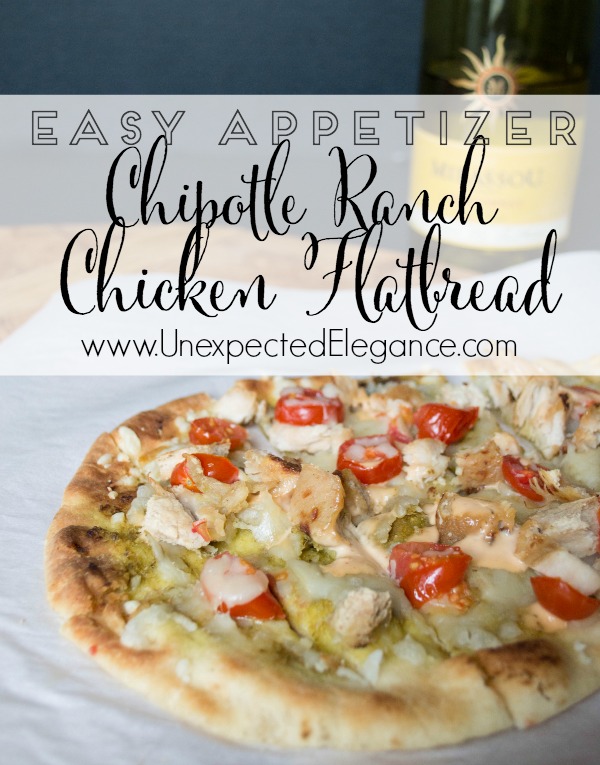 Holiday parties (from Thanksgiving to New Year's) are centered around food and drinks.  If you decide to host a party you can simplify both of theses for easy and stress-free entertaining!  One of my favorite appetizers is this Chipotle Ranch Chicken Flatbread.
Here are the ingredients:  store bought flatbread or Naan (I used Naan because it's a little studier for finger food.), shredded mozzarella cheese,  pesto, cooked and diced chicken, sliced cherry or grape tomatoes, and chipotle ranch dressing.
I like to use the dressing from the refrigerated section, next to the salads.   If you can't find this type of dressing in the store you can make your own.  Add some of the sauce from a can of chipotle chile in adobo sauce to ranch dressing.  The amount of adobo sauce with depend on how hot you want the dressing to be. The chipotle chile in adobo sauce can be found in the authentic Mexican food section.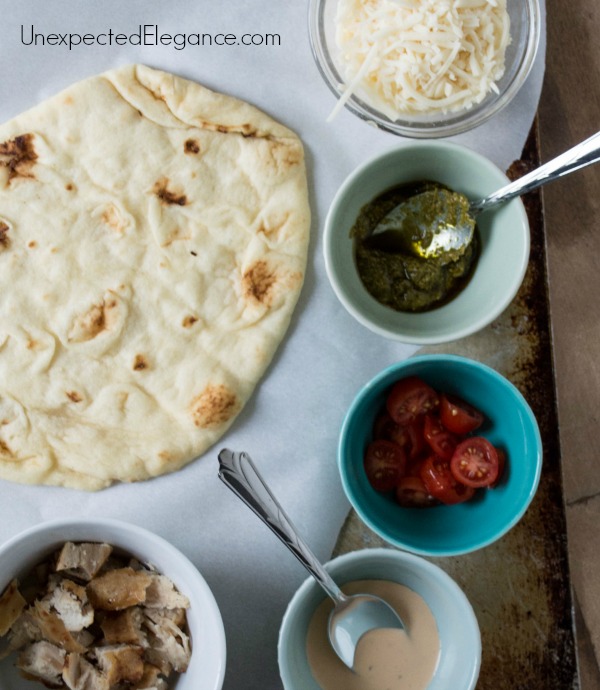 To assemble:  put a small amount of pesto onto the flatbread, sprinkle on mozzarella cheese, then add the chicken and tomatoes.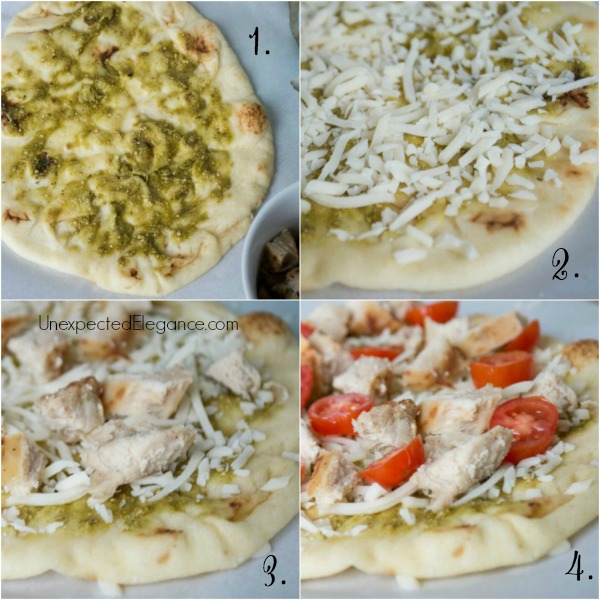 Bake in a 350° oven for about 10 minutes.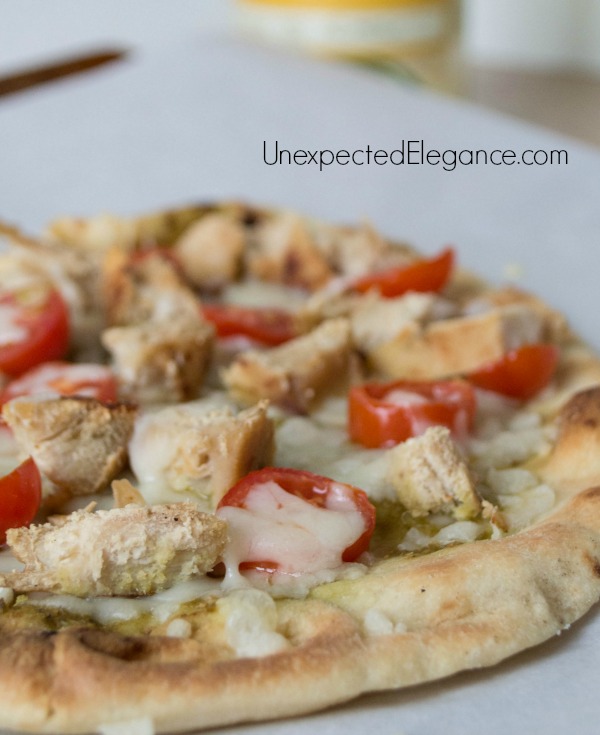 Then drizzle the chipotle ranch dressing over the top and cut into strips with a pizza cutter.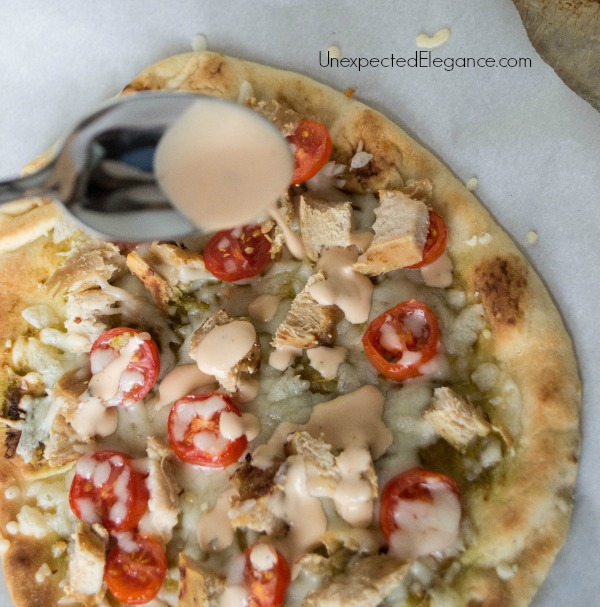 This flatbread is great, served with a Mirassou Chardonnay!  And what is easier than opening a bottle and pouring a glass…or two?!?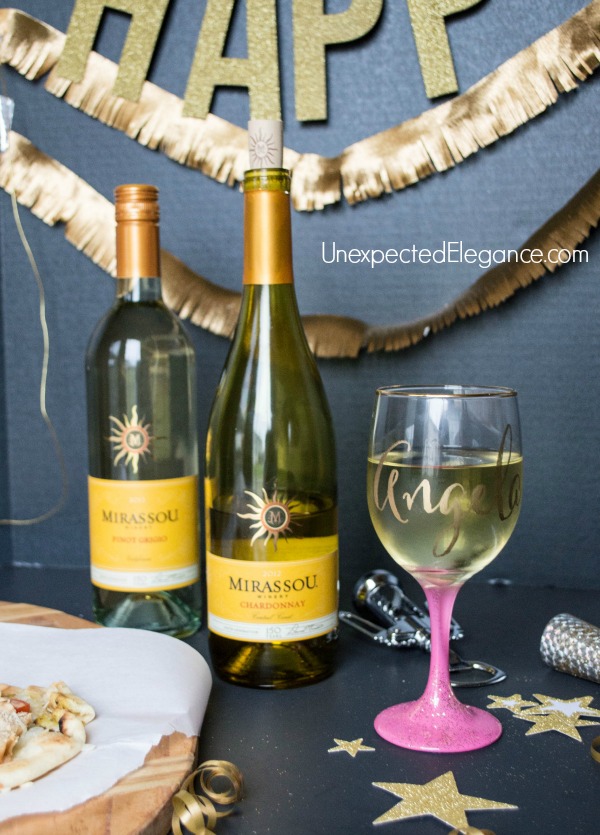 I love the sun label.  It makes Mirassou wines easy to find in stores and  a simple way to brighten up your holiday table. Find Mirassou at a retailer near you by visiting their Store Locator.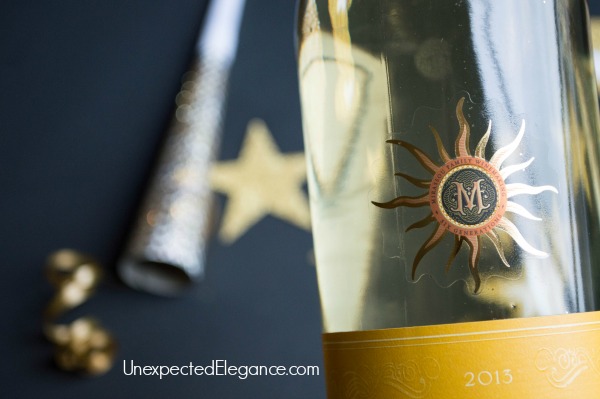 At a party, it can be hard to keep track of your wine glass.  Check out my quick tutorial to make these personalized glasses.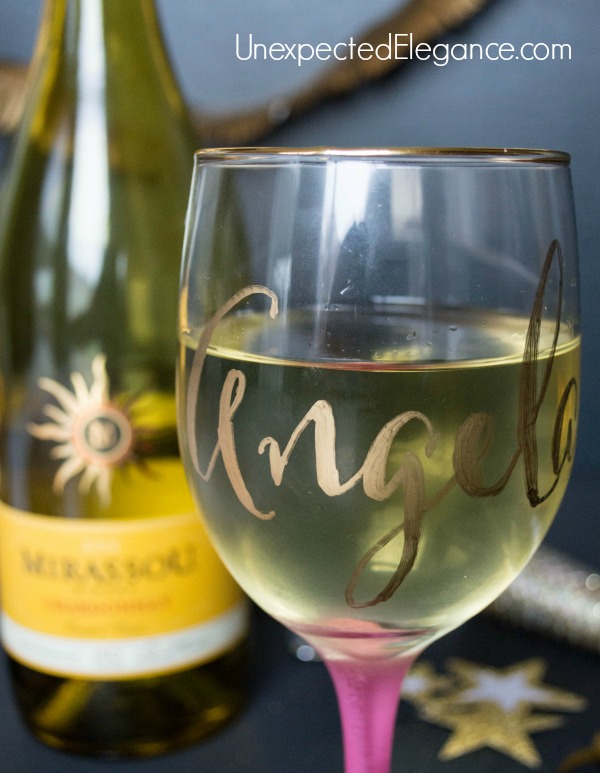 The best part of making things EASY is that you have more time to enjoy your guests! (I have more stress-free entertaining tips HERE.)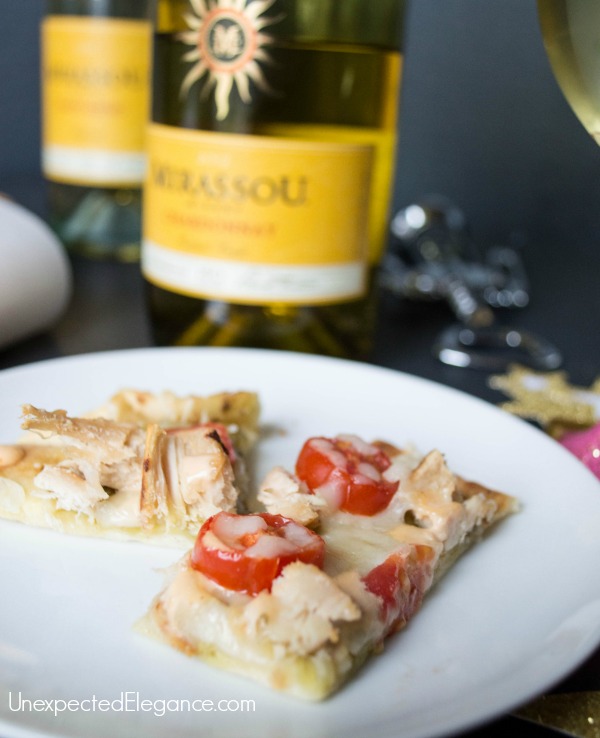 CHEERS to simplifying!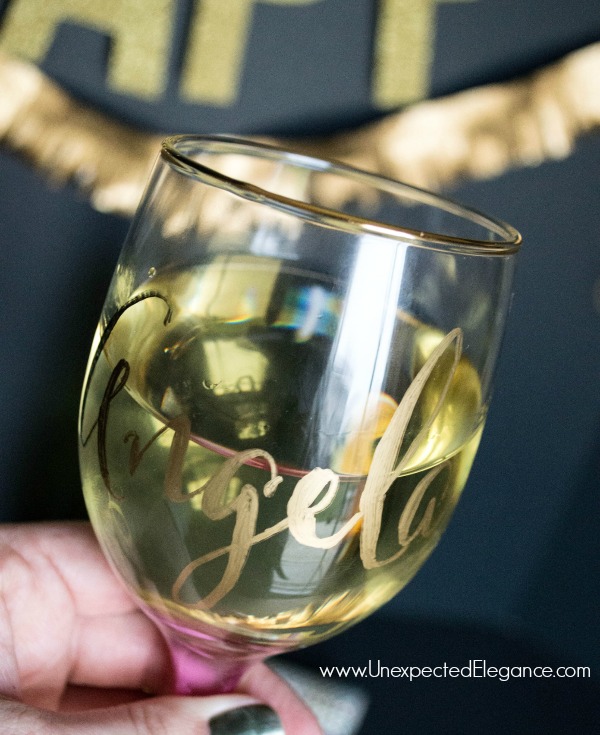 Mirassou Winery is offering a $3.00 OFF COUPON to help make your holiday gatherings shine, click HERE.
For entertaining tips, recipes and more pairing ideas this holiday season be sure to connect with Mirassou at Mirassou.com, Facebook.com/MirassouWinery and Pinterest.com/MirassouWinery.
***This is a sponsored post written by me on behalf of Mirassou.***