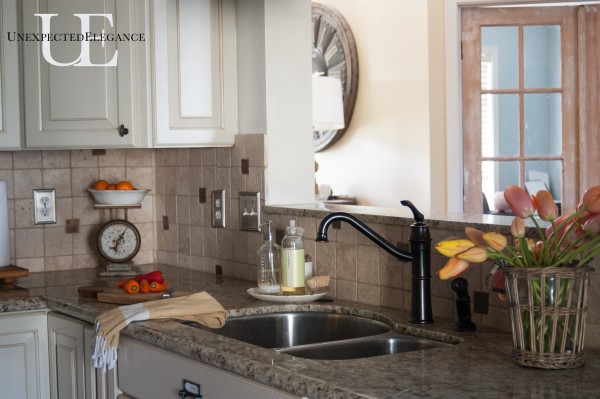 Ok, so I technically started this "mini" makeover forever ago!!  I put about half of the new hardware on (I had to drill bigger holes and add holes, more work than I really wanted to do at the time!) and then it just sat.  AND waited and waited…
Until, our faucet started leaking black gunk. Â We talked about replacing it too, but we were in no hurry. Â It wasn't a major issue, that is, until we had a leak about a week ago!
I don't typically like to rush into these types of purchases, but I had no choice. Â I went to Lowes and debated over brushed nickle or bronze for a whole 5 minutes. 😉 Â Since the brushed nickel showed so much wear, I decided on the bronze.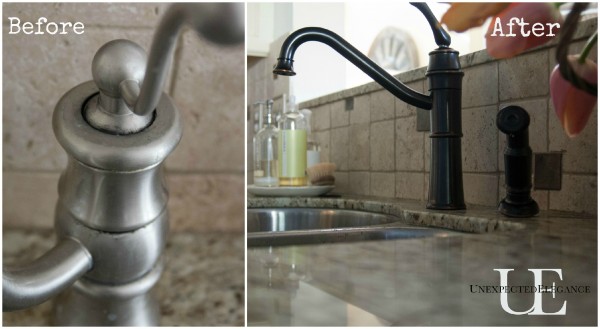 The hardest part of this whole process was getting all the old stuff off and out.  The new one was so easy and went on within minutes! I didn't have anyone home to help me with the sprayer, so that is the last little bit that needs to be tightened.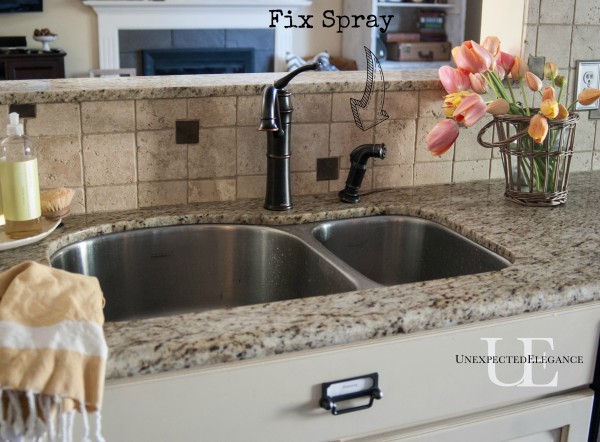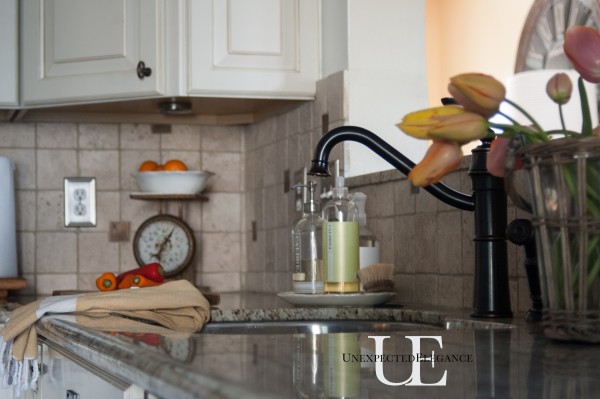 The new faucet, got me motivated to finish the rest of the hardware. Â I LOVE these pulls from Target!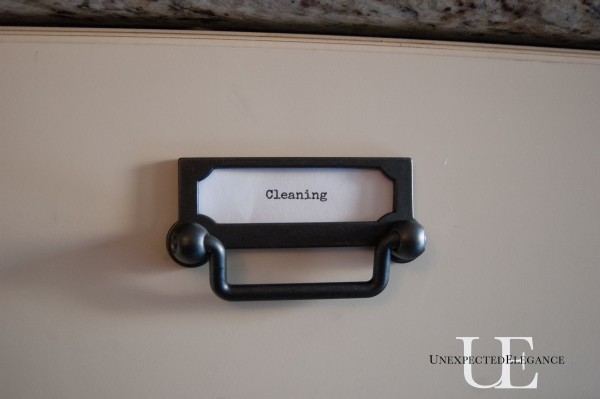 This was the old one…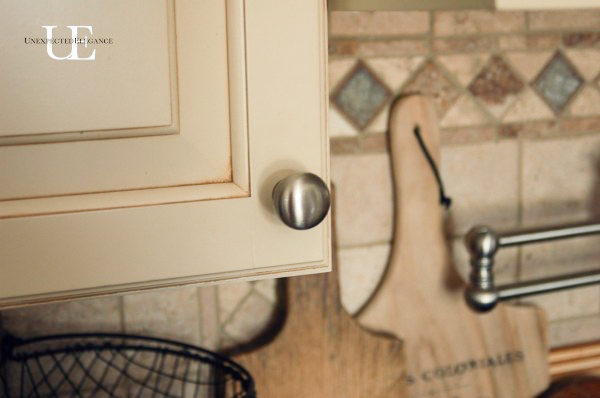 And all the "new" ones…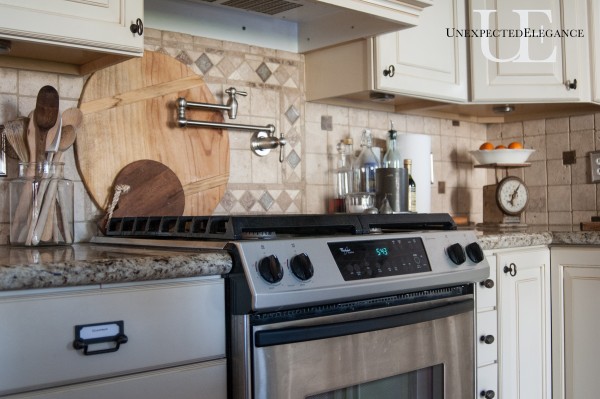 I used three different styles all in the same finish.
The picture above shows all the hardware together. Â The doors have a key feel, the spice drawers are decorative knobs, and the large drawers have the labeled pulls.
The tulips are from my yard…hallelujah for Spring!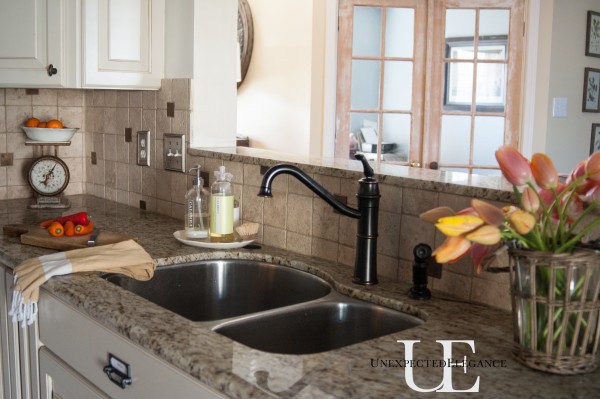 Well, it was time to finish this "little" project. Â I could have done without the leak, but sometimes we need a little nudge!
Have a great day and I hope you come back tomorrow to see what I found for less this week. Â Check out the last two Find IT For Less posts, here.
Angela