This is a Sponsored post written by me on behalf of Miracle-Gro. All opinions are 100% mine.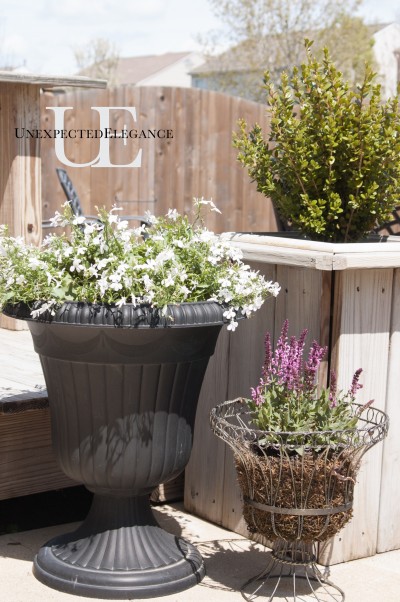 In the case of full disclosure, I just want everyone to know that I have a brown thumb! Â It might be a brown with a ting of green in it, but that's only because I have learned my lesson got some help. 😉 Â If you can grow things from seeds and an avid gardener this post is not for you. Â It's for the rest of us who forget to water, then over water, and plant things in the wrong spot…
I have learned a few tricks about container planting, nothing like rocket science, but it has saved me time, money and frustration.
1. Â Use a good soil. Â I have been using Miracle-Gro. Â I prefer the Moisture Control Potting Mix. Â I will go a day (or two) during the summer and forget to water, so this helps keep the plants alive when I'm forgetful.
M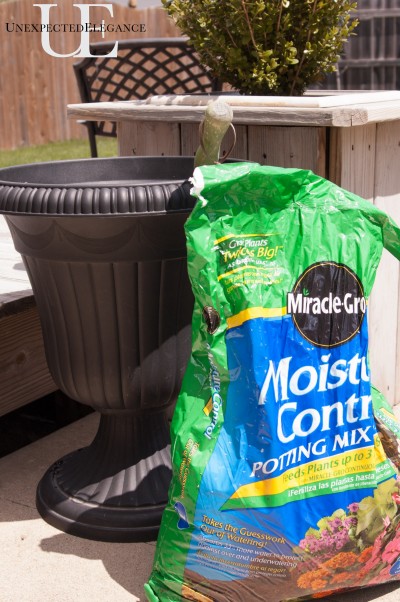 2.  Buy the hanging plants. (You know the one's in the cheap plastic containers.)  They are generally a more economical way to get an instant full look…AND super easy, no brainers.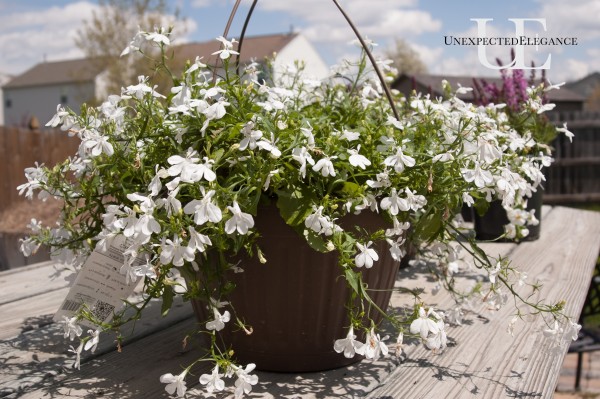 Just pop them out of their "basket" and break the roots up a little bit before you transfer them.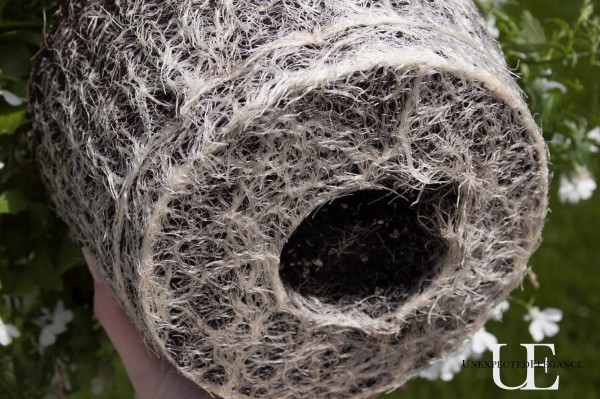 3.  Group multiple container, at different heights, together.  This will give you dimension and different colors and textures.  Basically, it's more interesting!
4.  "Feed" them regularly.  Last year, I bought the LiquaFeed All Purpose Plant Food Advance Starter Kit.  It was so easy to use and we left it attached to our hose all season.  I definitely noticed a difference.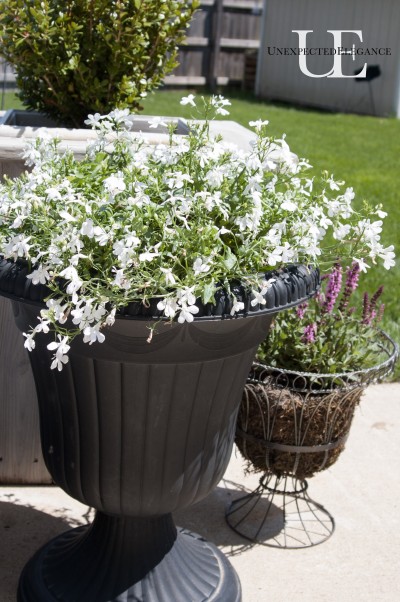 Miracle-Gro has started The Gro Project to help us all out!
Any tricks up your sleeve that you would like to share with me?  I could use all the help I can get…like why my hydrangeas won't grow? 🙂
To see more great outdoor projects, check out  The Gro Project and follow their fun garden projects on Pinterest.  It's a great place from gardners (and people like me!) to come together and share gardening storeis! 😉