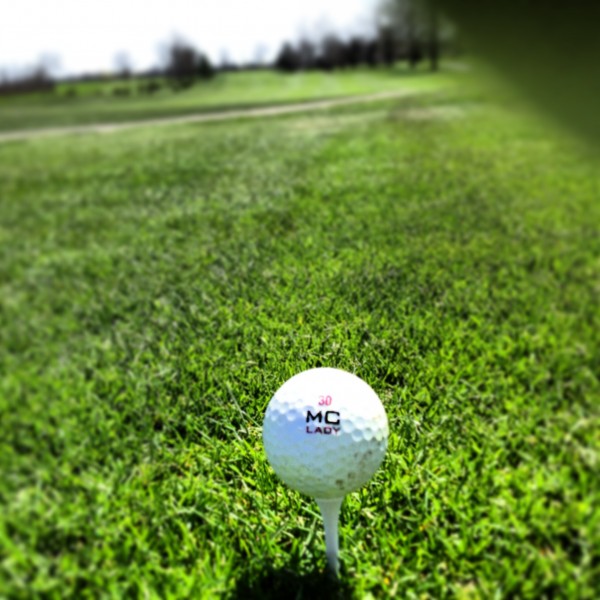 Friday marked my second year to play 100 holes of golf! Â It was a grueling day, but well worth the time and "pain"! 😉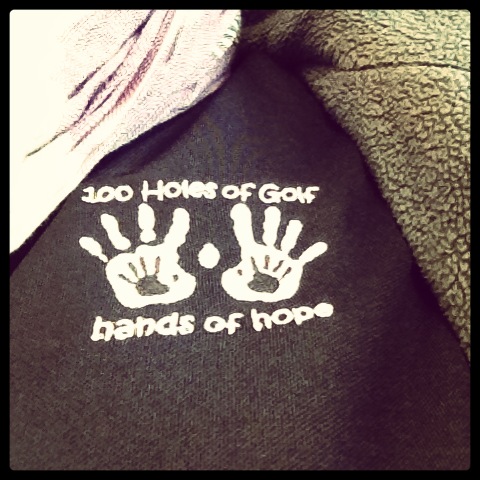 People's generosity never ceases to amaze me…we raised over $67,000 this year! GOD IS GOOD!!!
On Friday evening my mother-in-law and niece drove in from Pennsylvania to see the girl's dance recital.  The kids got busy playing everything they could possibly image on the first evening.  Here is their 007  maze, made out of yarn.  (If you look closely you can see it covered the entire yard!)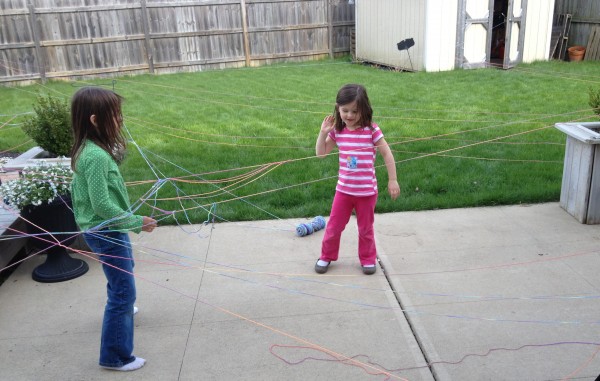 We spent the majority of the day on Saturday and Sunday in the theater, rehearsing and performing.
Here are my two dancers!!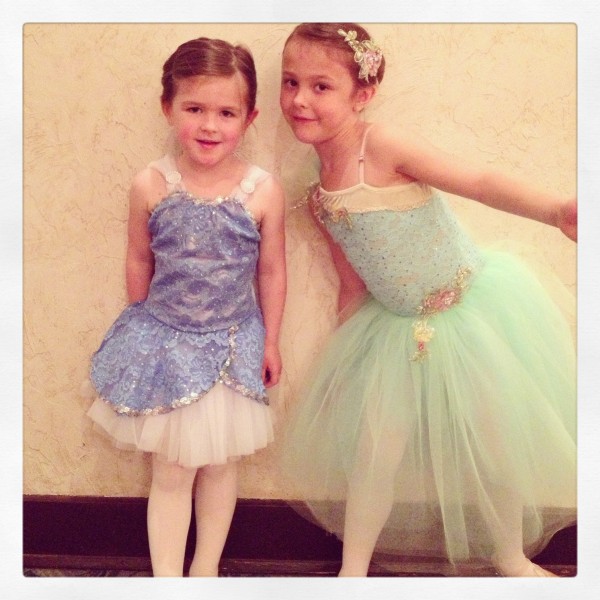 I hope you all had a great weekend!!
Angela