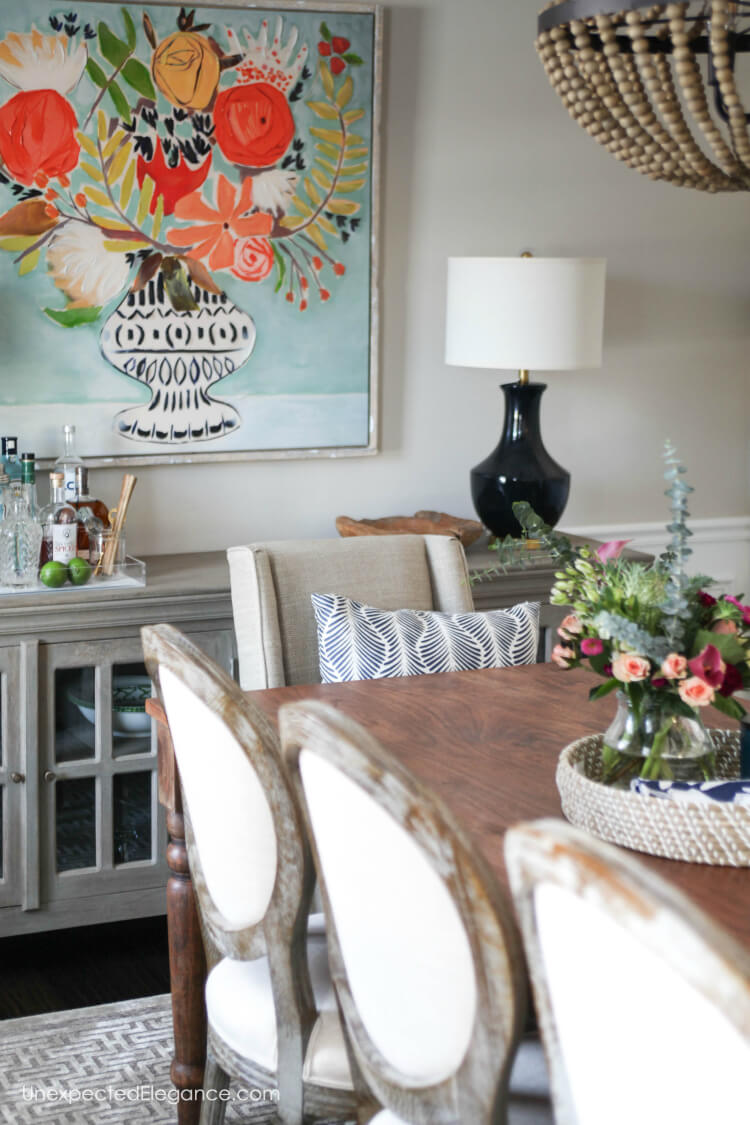 I finished up a dining room transformation for a client a few months ago and I took some photos!  So, I'm FINALLY ready to share it with you.
This was a pretty easy project, considering we didn't change anything structurally or even paint.
Here is the before: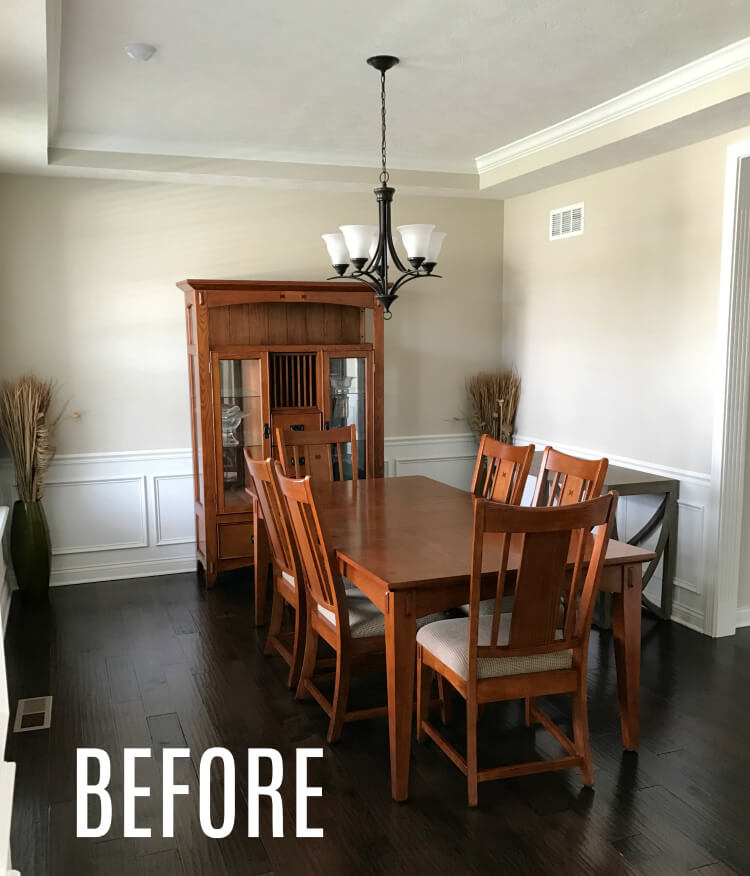 The client and her husband fell in love with the artwork, and that became the starting point of the room design.  Here's the inspiration board I created: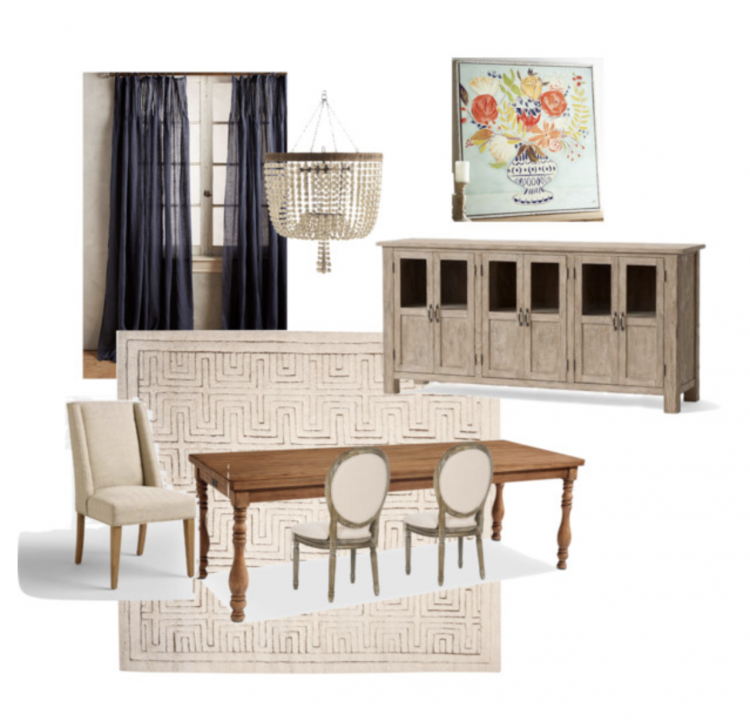 The client also wanted the walls to stay the same color.  Since they were neutral, we were able to start with a blank canvas.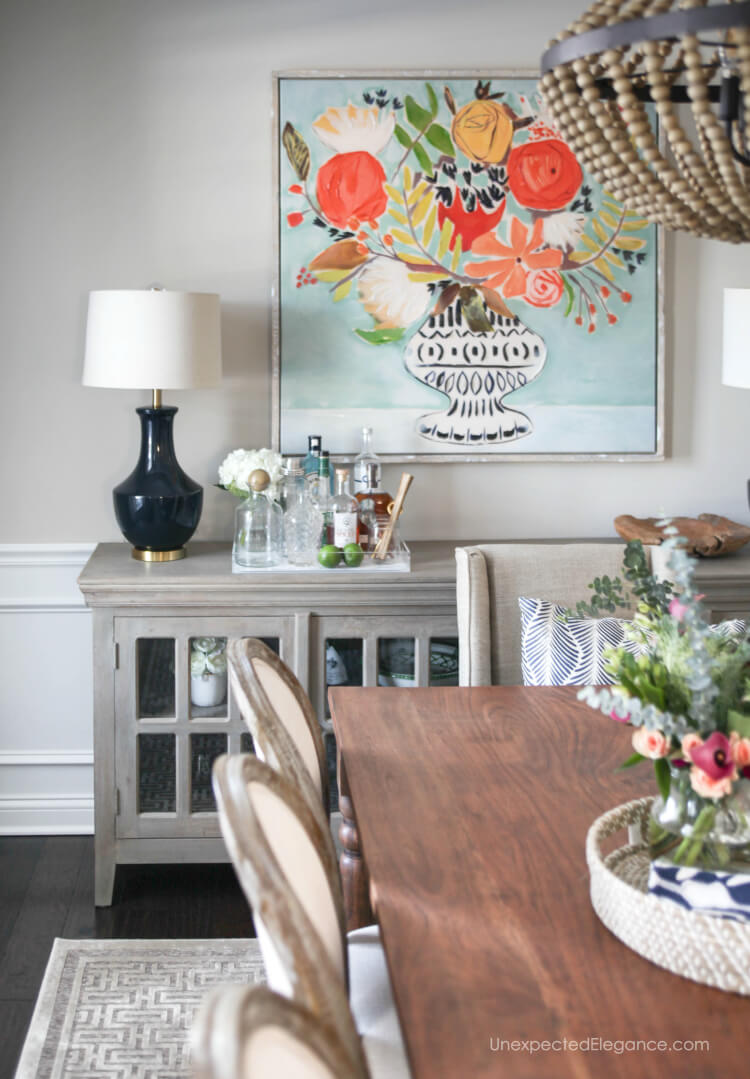 SHOP THE ROOM: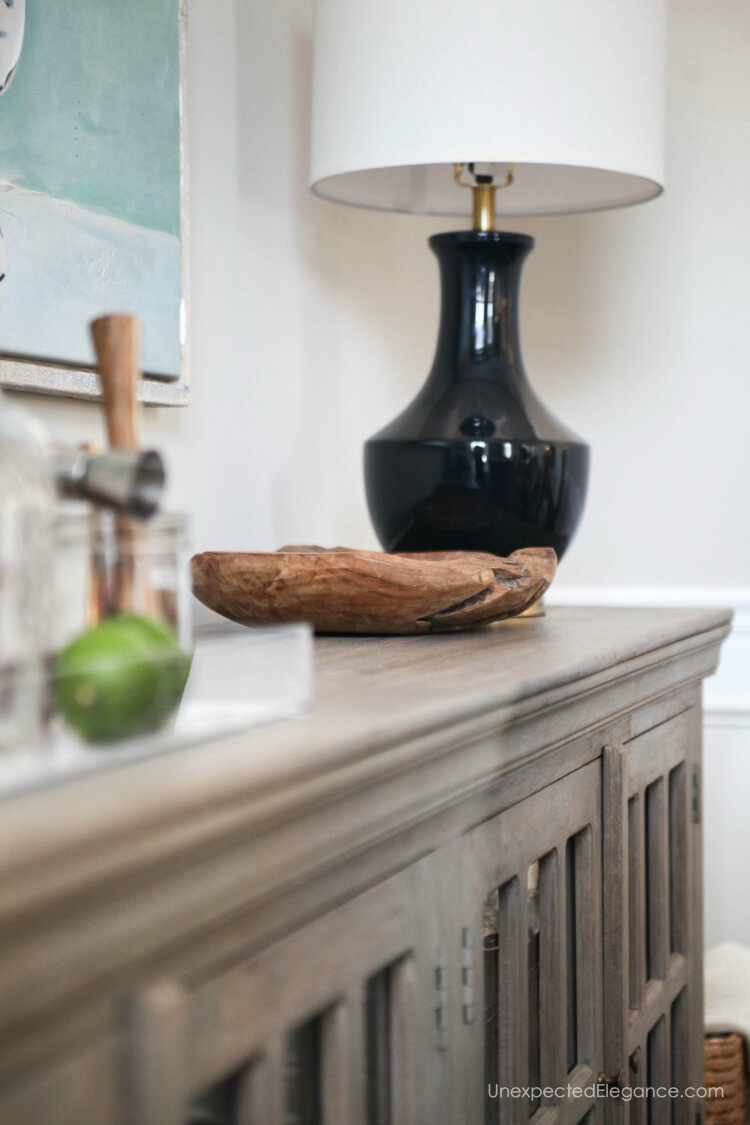 The chandelier was replaced, which was the only real change to the room.
Our biggest obstacle was the curtains! We had some trouble deciding on the color.  The client didn't like the darker curtains and the wall color was throwing us off with some of the other options.
The curtains might not stay, but they work for right now.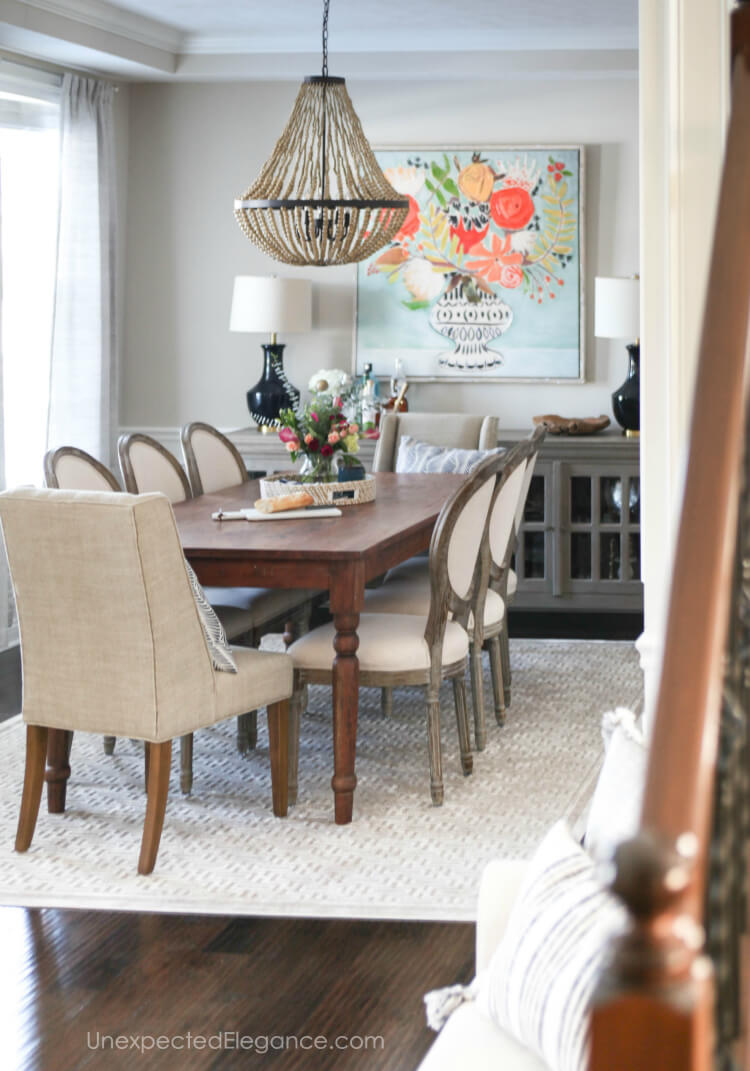 The artwork is so full of color, that the room could have really gone two ways…either classic or funky/Anthropologie-ish.  However, the rest of the house is very classic, so we stuck to a more subdued color palette for the furniture and accessories.
I don't think this particular piece of artwork is still available, but HERE is a great option!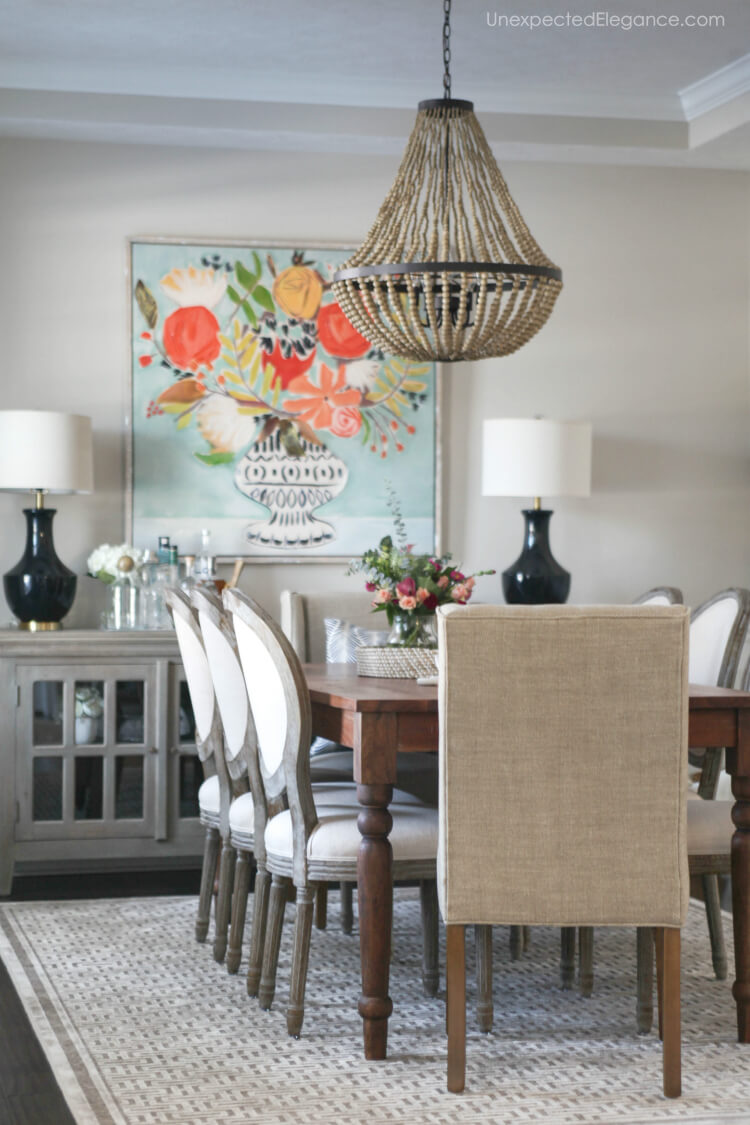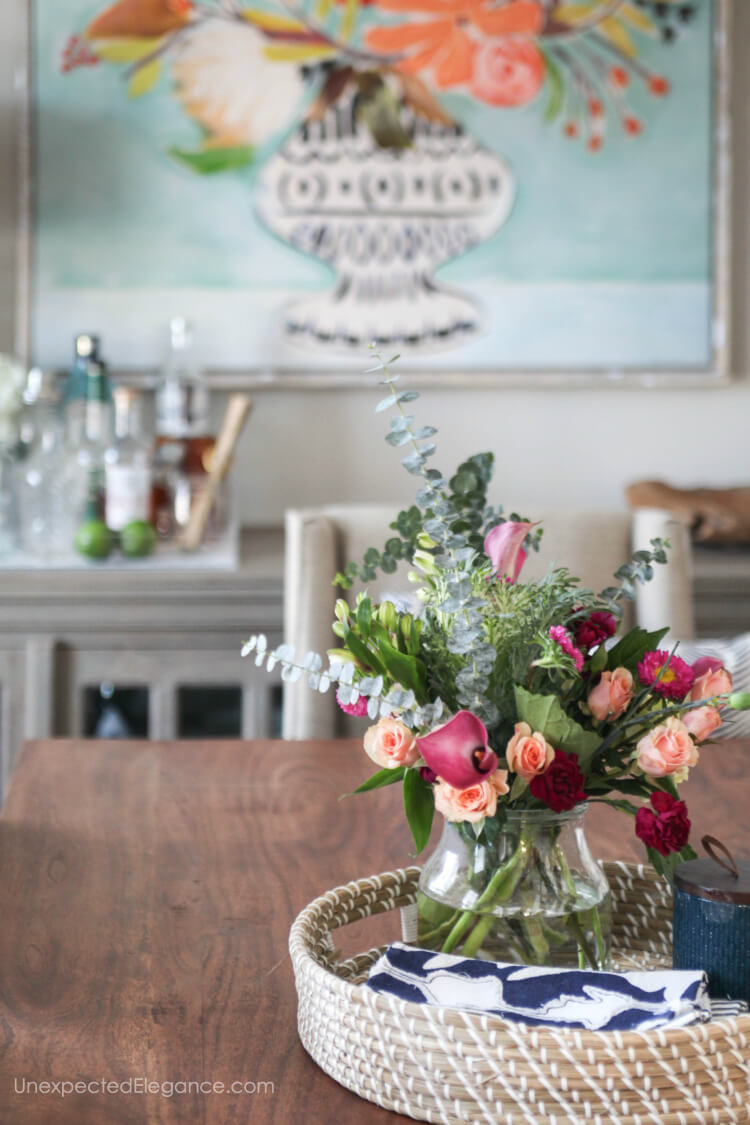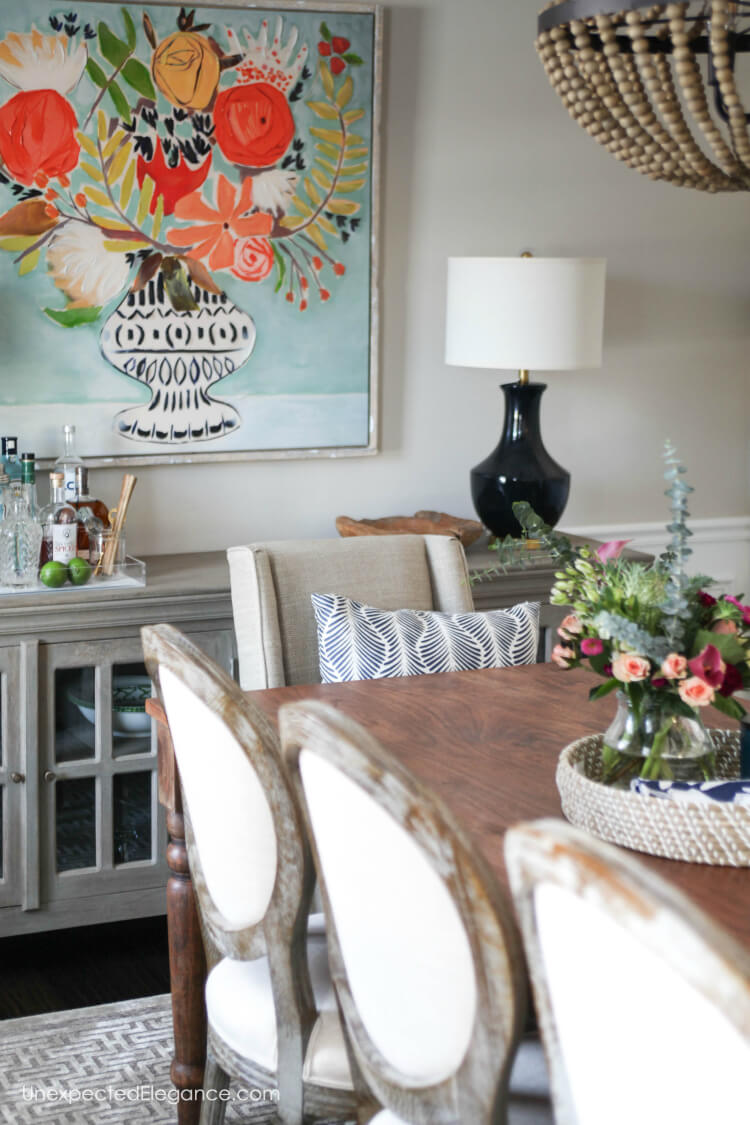 This dining room is right when you walk into the house, so our decorating overflowed into that space.  I'll try to share that space another time!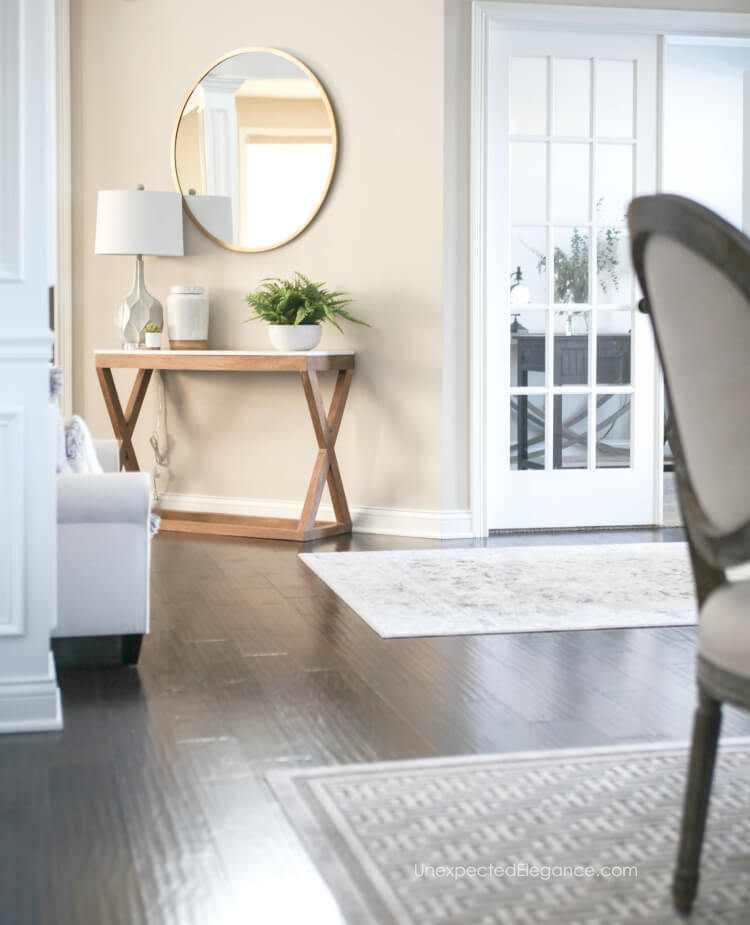 We shopped local for a few pieces and found the tables and buffet at Nadeau, so I don't have a source.  However, I tried to find things that looked similar.  You can shop the room below.