If you get my newsletter you might remember me mentioning that I would be offering design services soon…that was at the end of last year.  Well, we are officially open for business and I could not be happier!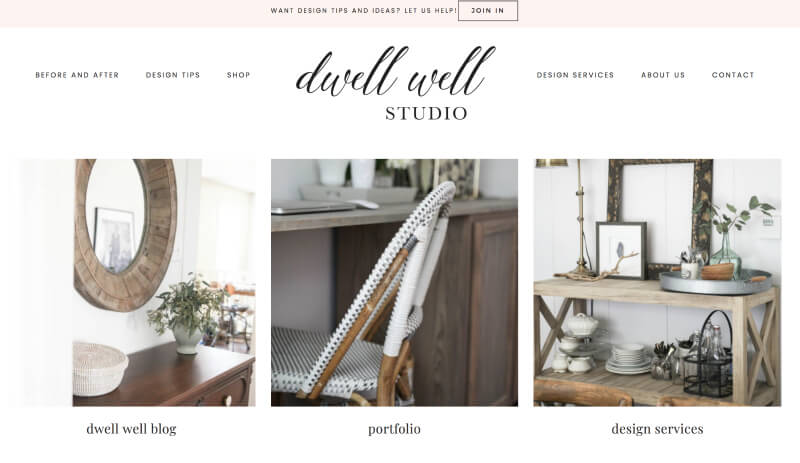 I've partnered with my friend Sara of Sincerely, Sara D. blog, and we are finally launching Dwell Well Studio. 🎉
I met Sara about 5 years ago at an outdoor market.  I had a small shop back then and I was a "pop-up" vendor.  She introduced herself, said she had been reading my blog, and asked if we could meet for coffee.
I answered her questions about the ever-changing world of blogging and in the process we became friends.  We both have a passion for design and love helping people, so we're excited to launch this new business venture together.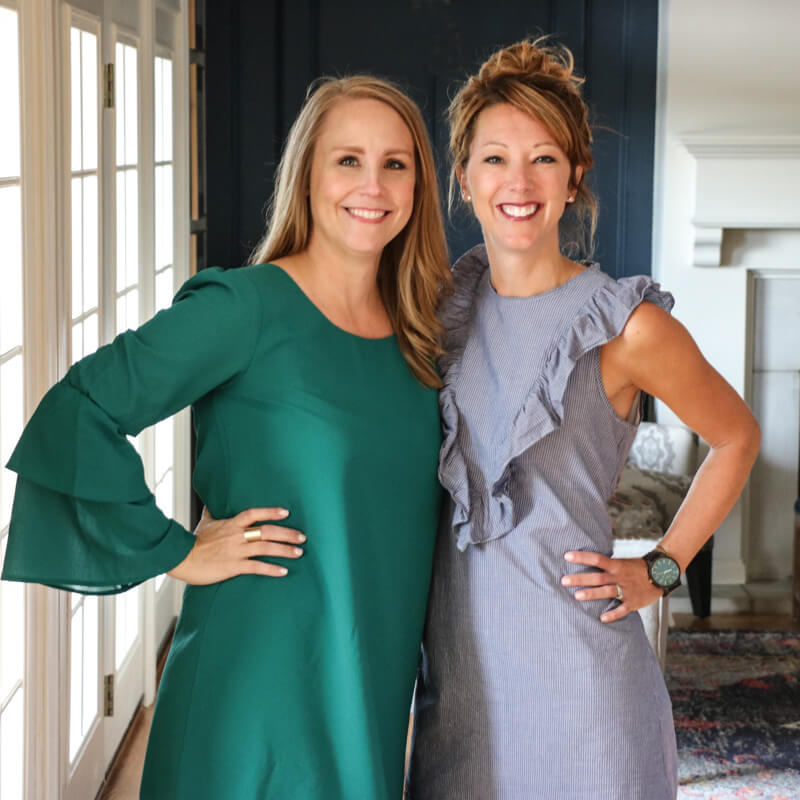 (We struggle taking pictures together but we're working on it! 😂)
I still LOVE a good DIY project and I'm still planning to continue my DIY adventures here on Unexpected Elegance.  However, Sara and I also realize there are those of you who prefer to have someone else direct and guide you.
At Dwell Well Studio, we offer Digital Design Plans to help those of you who want to change things up but don't know where to begin.   We believe that everyone should be able to enjoy and afford a beautiful, updated space within your own timeline and budget!
I'd love for you to check out our new site.  We will be showcasing a lot of before and after projects, as well as design tips.
To celebrate the launch of our new business, we're giving away a $100 Target gift card.  Find us on Instagram for your chance to win or follow us on Facebook for updates!