Today I have been working on a hodge-podge of things.  I am helping a friend re-work her dining room and finishing up some things for my shop.  I am really excited to share what we are doing to jazz up her lighting, but that will have to wait…it's not quite finished yet.
So, here's the question, have you ever had something you thought was beautiful but didn't know how to use it?  If it's somewhat flat…make it into a picture.  I found some vintage "Dick and Jane" extra large book pages at an estate sale.  I took them with me to find frame and then just trimmed them to fit.  They are adorable!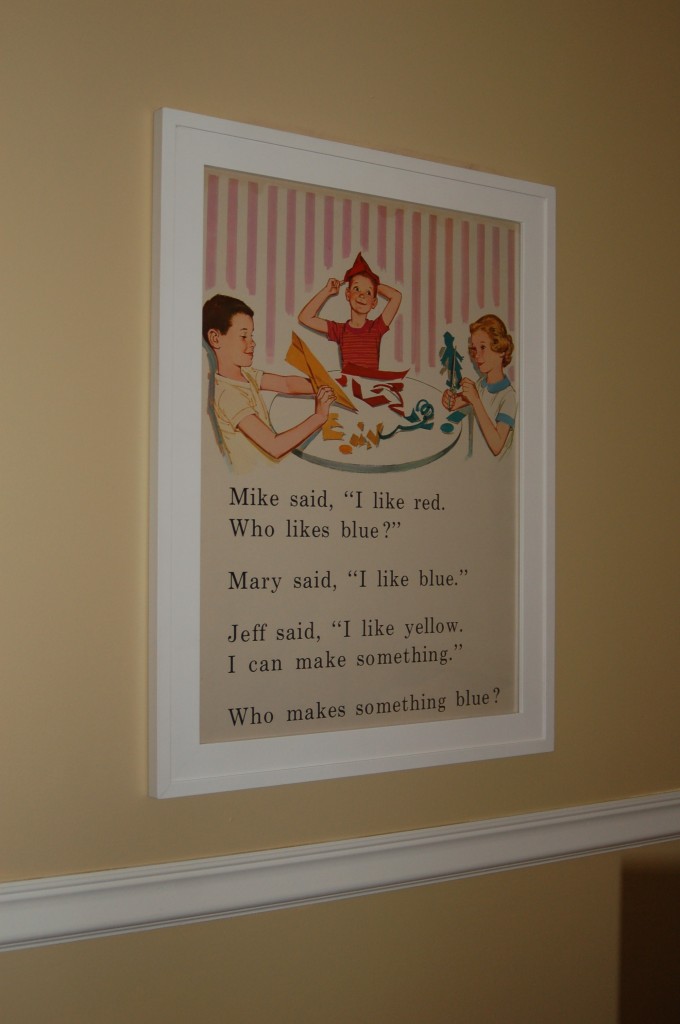 I have four of these total and I am so tempted to keep one.  They would look great in a playroom or a kid's bedroom.
I also had some old grade school books that were falling apart.  The fronts were beautiful colors and had aged perfectly.  I got some frames and mats at a craft store, then just centered the book fronts and secured them with clear Duck Tape.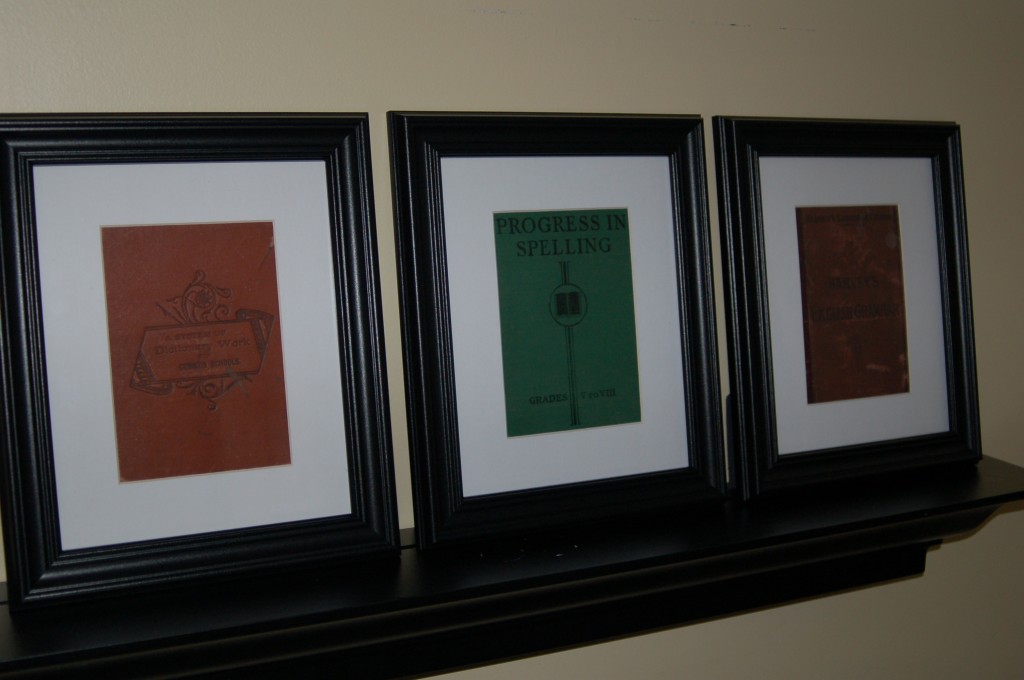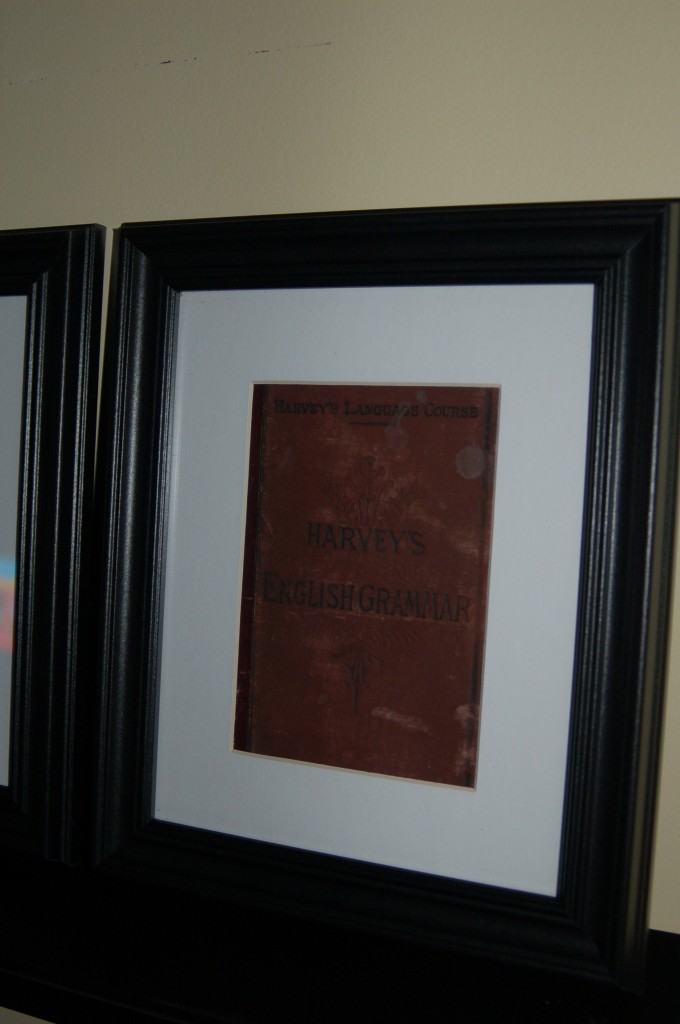 This is a simple way to add large artwork that you love to any room and recycle things you already have!
**These will be for sale at the upcoming Fall Launch Partry.  Hope to see you there.**