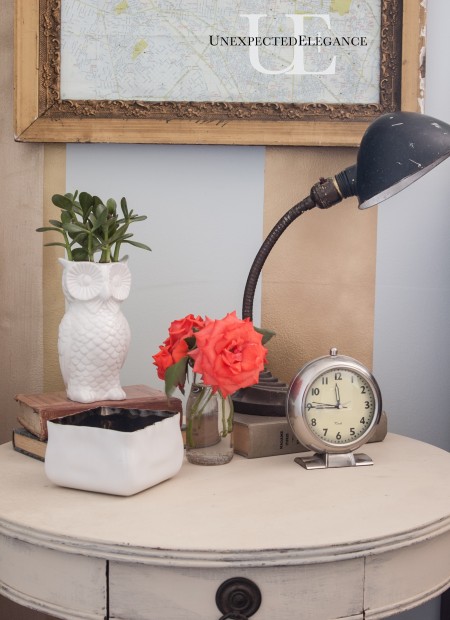 If you follow me on Pinterest or Facebook, then you probably already know that I got the crazy idea to spray paint my walls!  AND after painting horizontal stripes in the living room, I thought it would be a fabulous idea to add some vertical ones in the guest bedroom.  Well, here's how it went down…
a.) Vertical stripes are a little trickier than horizontal ones!
b.)  It's really hard to get a good metallic finish without spray paint!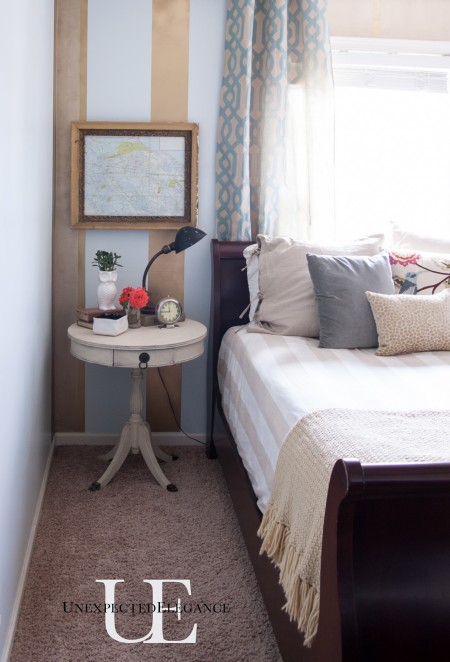 I wanted the stripes to be GOLD …but all the glazes and paints weren't giving me the finish I wanted.  So after taping and covering walls and furniture, I tried spray paint and it was exactly what I wanted.  (The process was brutal, but the finish was exact!)
**I'm planning on doing a tutorial later this week with all the details about the stripes.**
 If you notice, there are some contrasting stripes, too.  I just kept experimenting until I liked something…I'm cool like that! 😉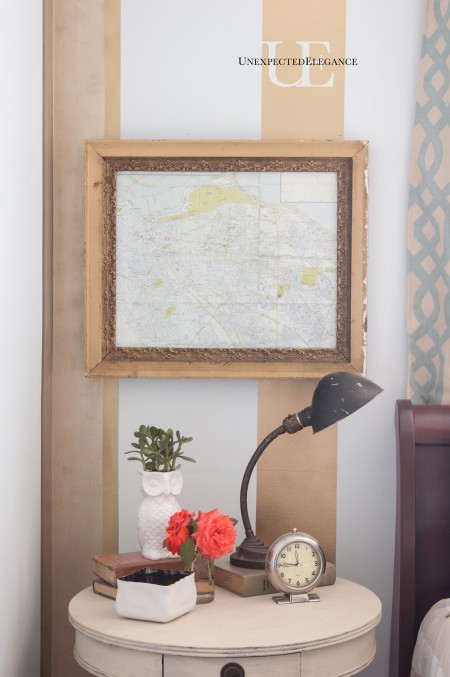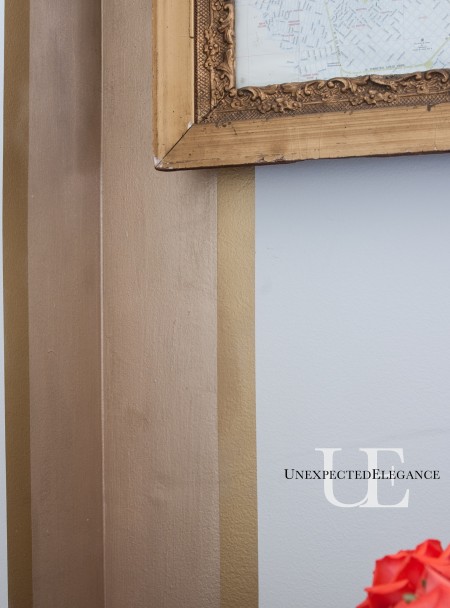 I stole the picture out of my master bedroom, because I found a larger frame for that room.  Hi, my name is Angela and I love old frames.  I might be a frame hoarder?!?  Seriously, I need help!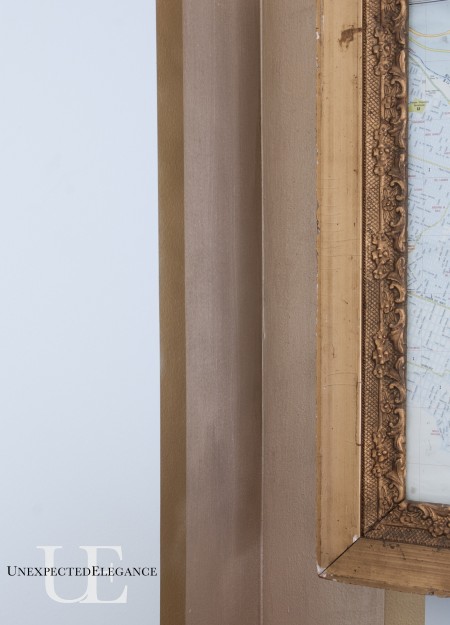 I only did this one wall (I was afraid I was loosing too many brain cells!), but I added the little bit around the corner.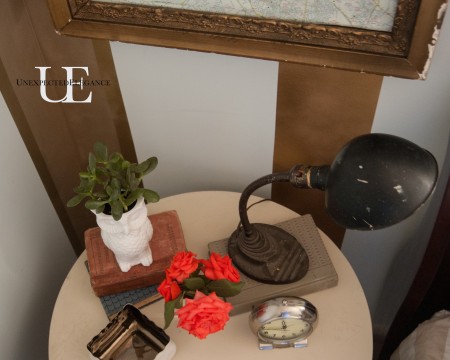 Basically, I experimented and had fun…isn't that what our home should be about!?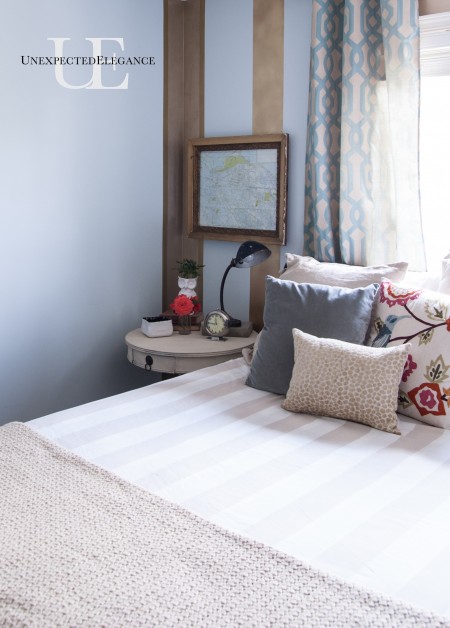 The room has a lot of finishing touches that need to happen before I'm completely done, but my brother is the first (of many) visitors that will visiting and he arrives next week!  Clock is ticking…why do I do these things!?!
Have a great week!  I'll be back soon with my stripe tutorial and hopefully a room reveal. 🙂
~Angela