This post brought to you by At Home. The content and opinions expressed below are that of Unexpected Elegance.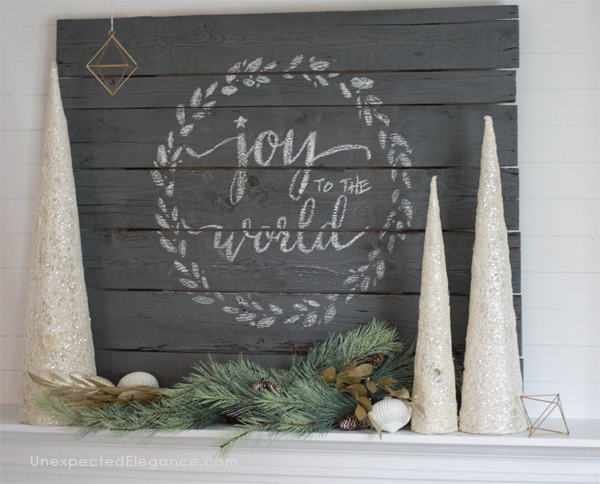 Christmas is just right around the corner so I thought I would share you with you my "formula" for creating the perfect mantel!!  If you follow a few simple steps, you'll get great results every.single.time.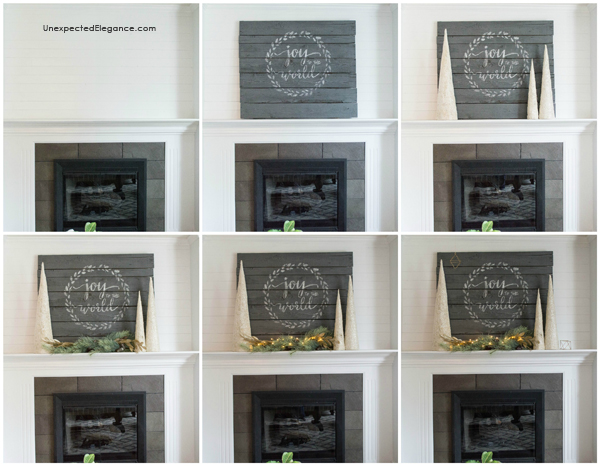 Start with a blank slate and gather up objects of different sizes, heights and textures that are keeping with your theme.
Start with a large background.  This could be anything from a piece of artwork, mirror, graphic letters or an architectural piece.
Add in some height to both sides of the main piece.
Layer in texture.  For my Christmas decor, I love to add in greenery.
Add some sparkle.  You could incorporate some twinkling lights, candles or glittery things.  Sparkly items catch the light and add another lay of interest to your mantel.
Finish it off with something unexpected!  Hang an ornament from the ceiling or add in a special family memento.
If you use items you love and follow these simple steps, you can create a beautiful mantel every year.
This year I decided to keep my color scheme more mono-toned.  I chose At Home Christmas Decor this year because of the large assortment and low prices.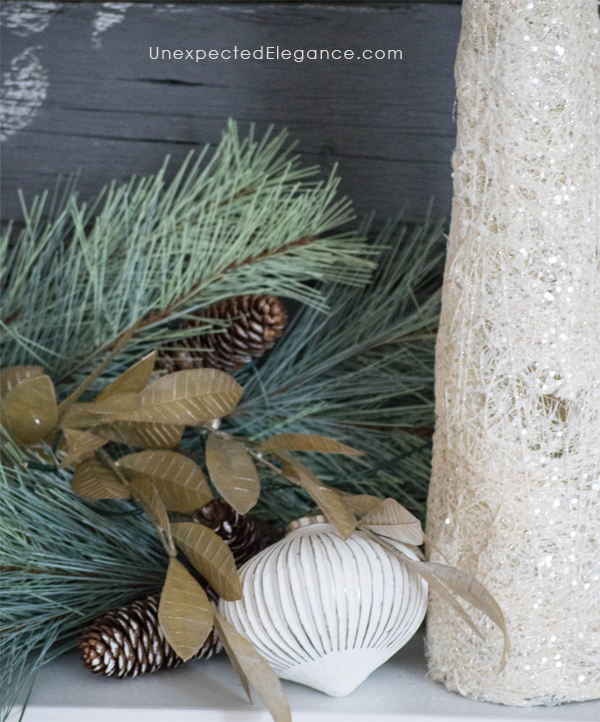 They carry a large selection of beautiful (and real-looking) greenery!  I also decided to add in some of the ornaments from their Lavish and Luxe line.  They offer all Christmas décor items (from dining to ornaments) in fifteen decorative themes.
I especially love their large selection of lighting.  The lights I used on my mantel are battery operated and are perfect for areas in your home that you don't have an electrical outlet close by.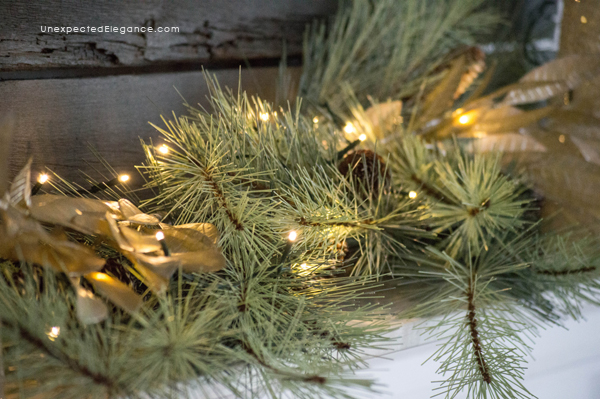 I found these fun geometric ornaments to add a little mix of modern to the decor.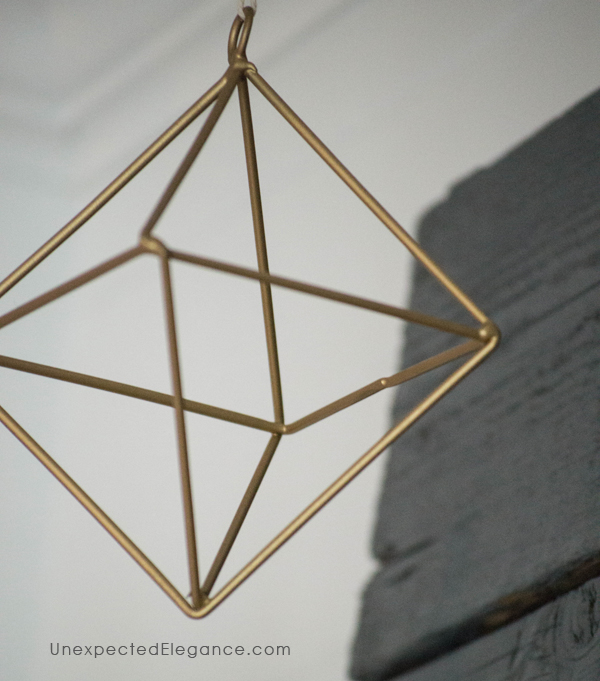 BUT,  my favorite pieces are the large white, sparkly trees!  They add the perfect height.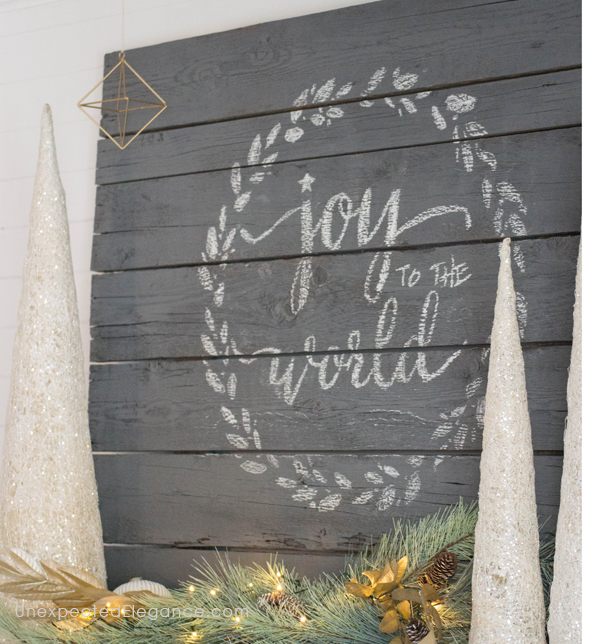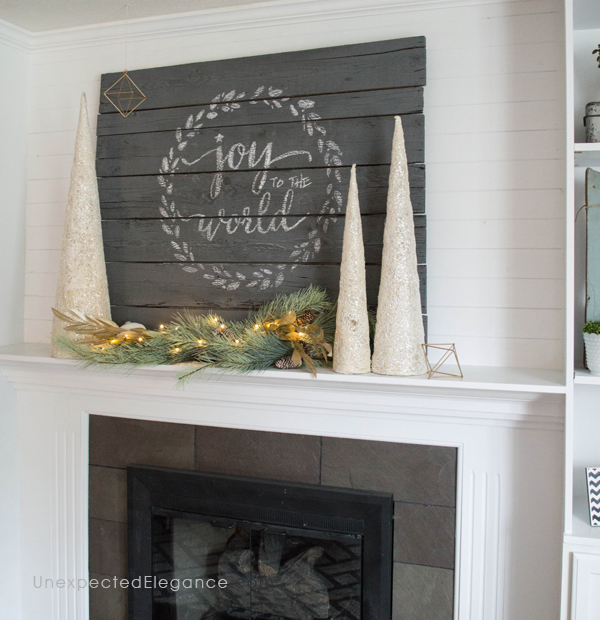 At Home offers a complete holiday solution for every home, an unmatched assortment of indoor and outdoor décor items for Christmas, low prices and 101 varieties of artificial Christmas Trees, including Tree for Me.  It's the one-stop-shop to design your whole house – every single room (and not just for Christmas).
Which At Home Christmas decorative theme would you choose?