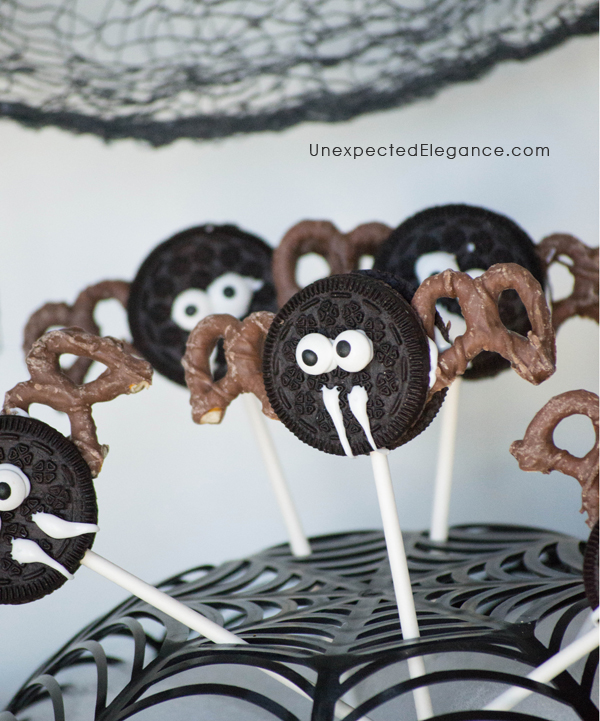 Sometimes when you need a quick (and fun) dessert, you can surprise yourself with something totally unexpected and creative! I said SOMETIMES…and in this case, I was able to come up with these bat cookie pops in no time flat. NO baking required and it only took me a few minutes to put together.
Supplies: double stuffed chocolate cookies with fudge filling, lollipop sticks, candy eyes, chocolate covered pretzels, cookie icing.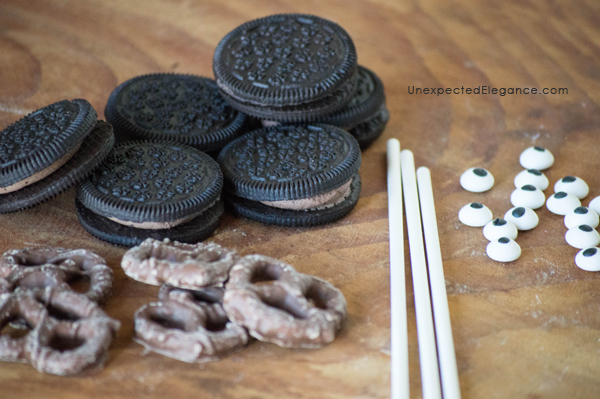 Twist off the top of the chocolate cookie, then smoosh the lollipop slick into the filling. (I ended up adding a little bit of cookie icing the the stick to help it stay a little better.)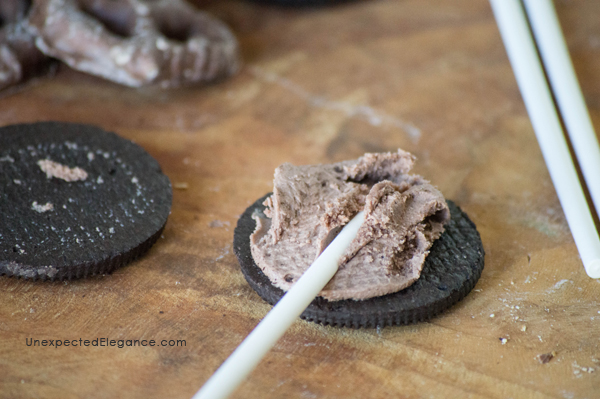 Add a dollop of cookie icing to both sides of the cookie.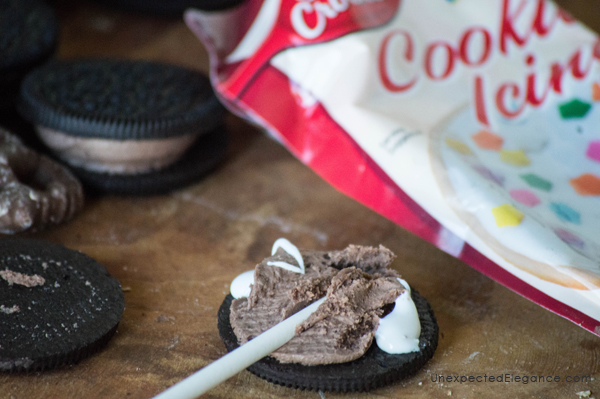 Then cut the rounded part off of two chocolate pretzels and put in the cookie icing.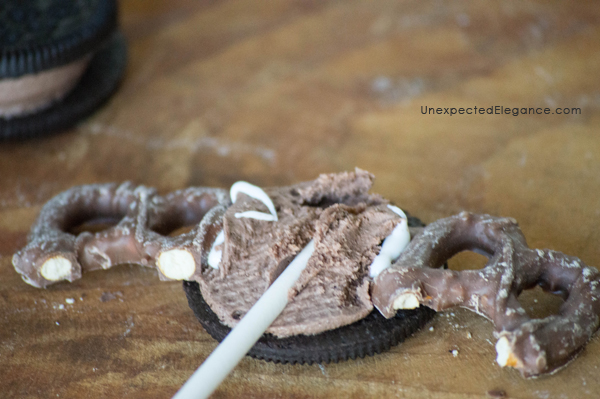 Place the top back on the chocolate cookie. (You might need to add a little more cookie icing to the top of the pretzels to get everything to stick together.)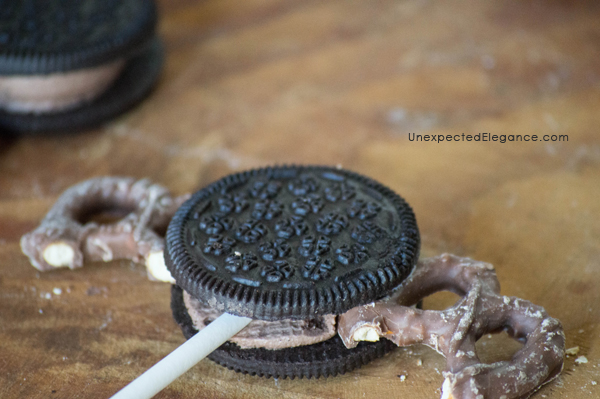 Use the cookie icing to "glue" on two candy eyes…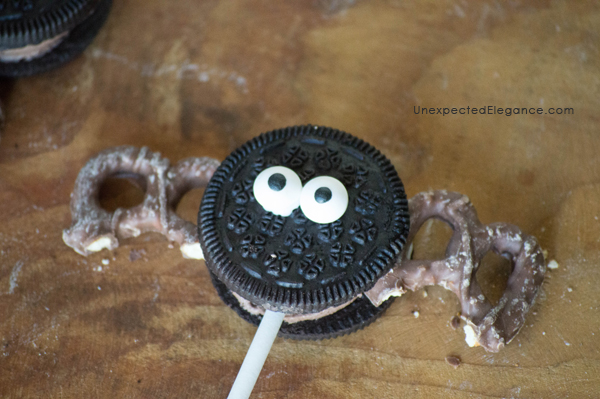 You can either leave them like this or add some fangs with the white icing.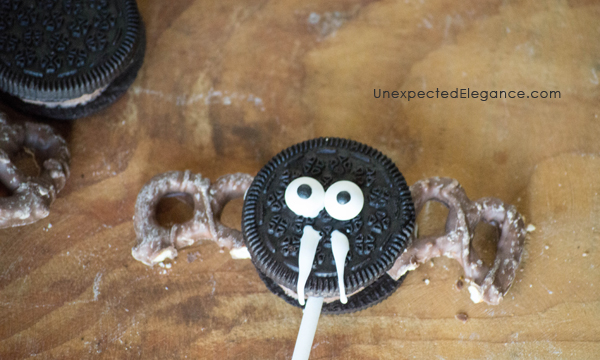 Each cookie pop took about a minute to make, so it's a really quick Halloween treat that the kids will love! It would also make a great edible craft for a Halloween party. Just cut all the pretzels in advance.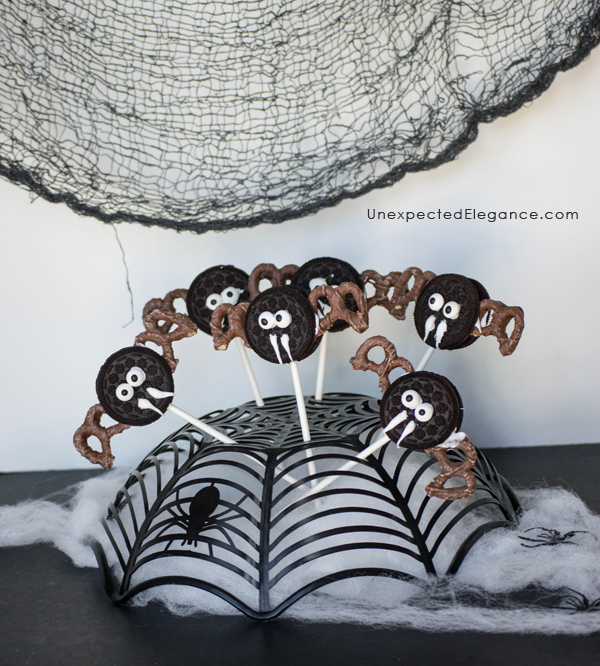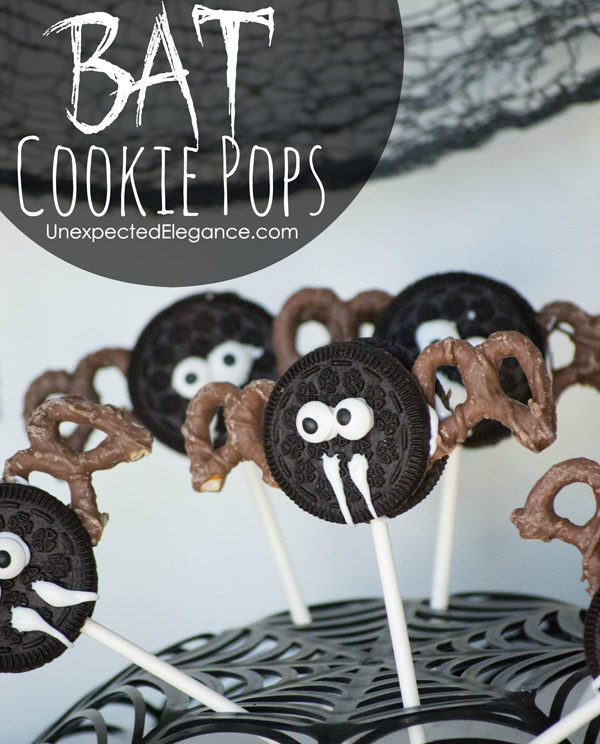 For more Halloween craft ideas, check out these posts: