Does your home not feel as luxurious as you would like? Wouldn't it be nice to have a high end look? You may be sitting reading this and thinking, "Yes, but I don't have a lot of money to spend." That's not a problem. You can get a high end look on a small budget. Best of all, it's not hard to do. Let's take a closer look on how to get a high end look on a tight budget…
Clear the Clutter
First things first. You want to clear the clutter from your home. This begins by decluttering. However, we all have items that we use on a daily basis that can clutter our home. For these items, you want to be creative and hide those items. It might be by using decorative storage boxes or having a designated place for everything. I love using trays to corral smaller items that I use daily! Either way, this will instantly make your home look more high end.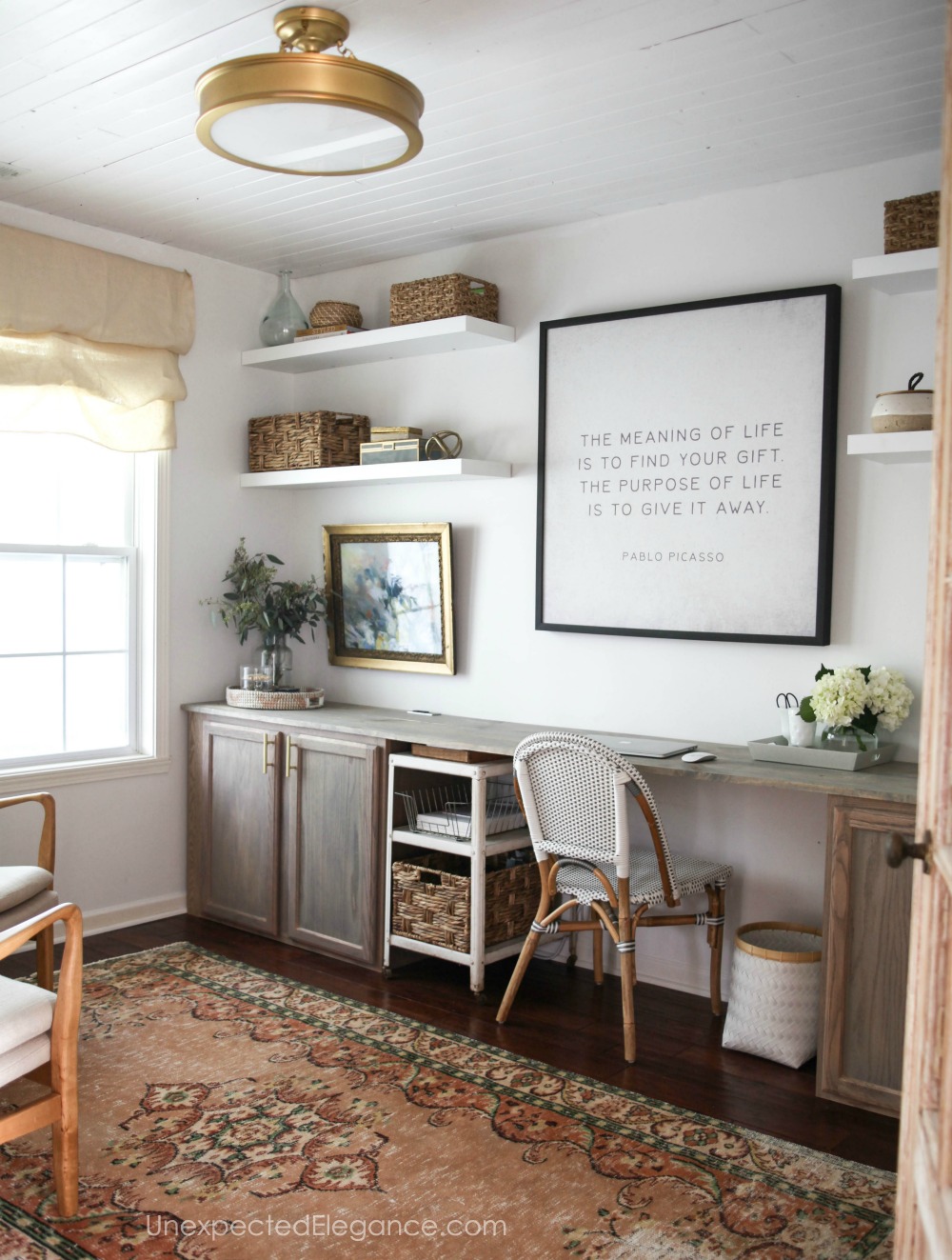 Add in a Nice Throw
Throw blankets draped over pieces of furniture add an instant high end look to a room. You can find beautiful, luxurious throw blankets for very little online. For example, Target.com usually has throw blankets for less than $20. You can also hit stores like HomeGoods or Big Lots. Either way, this is a very inexpensive option.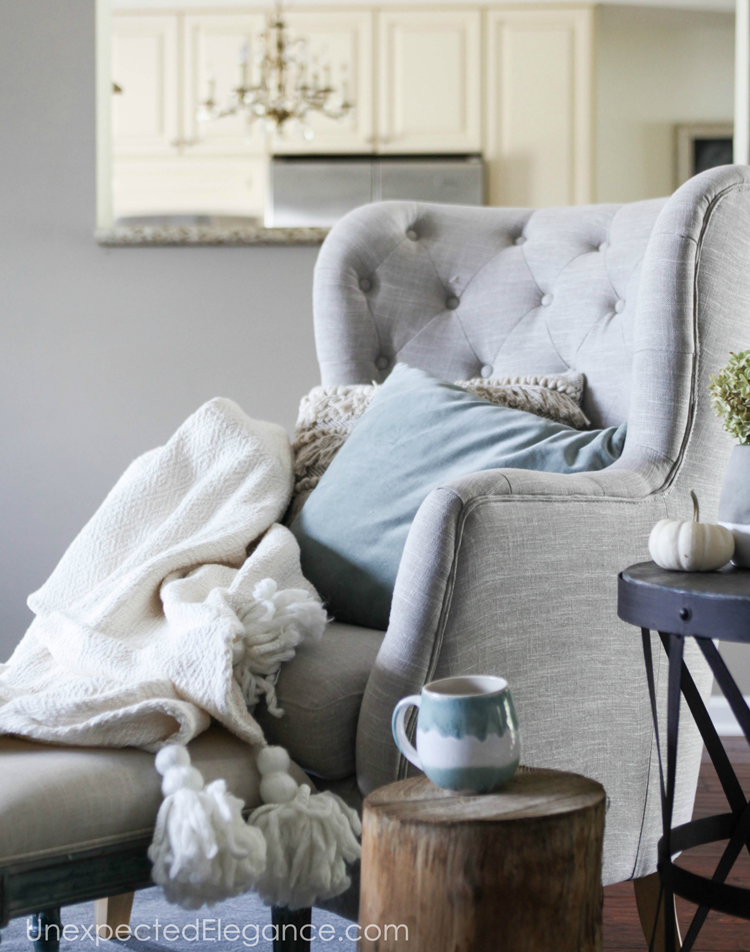 Use Down Pillow Inserts
Down pillows are so comfortable. However, you don't have to spend a lot of money. Also, you don't have to be stuck with the same look for a long time. By purchasing down pillow inserts, you can change out the pillow covers you use. Not only will you have the luxury comfort of down, but you'll have a beautiful look in your home.

Tip:  Places like HomeGoods have very inexpensive down throw pillows.  When you get tired of the cover, just replace it with something different.  Etsy shops, like Studio Pillows, sell a great selection!

Include Marble and Metal Accents
Marble and metal accents in your home can add such a gorgeous touch that look high end. With that said, you can get the look of marble and metal very inexpensively. Not only can you shop for pieces in thrift stores and flea markets, but you can also use contact paper or spray paint to transform items you already own.
Tip:  If you are doing using marble tiles, be sure to check your local hardware store for in-stock tile.  You can read this post:   Inexpensive Tricks to Give Your Tiles Shower a Custom Look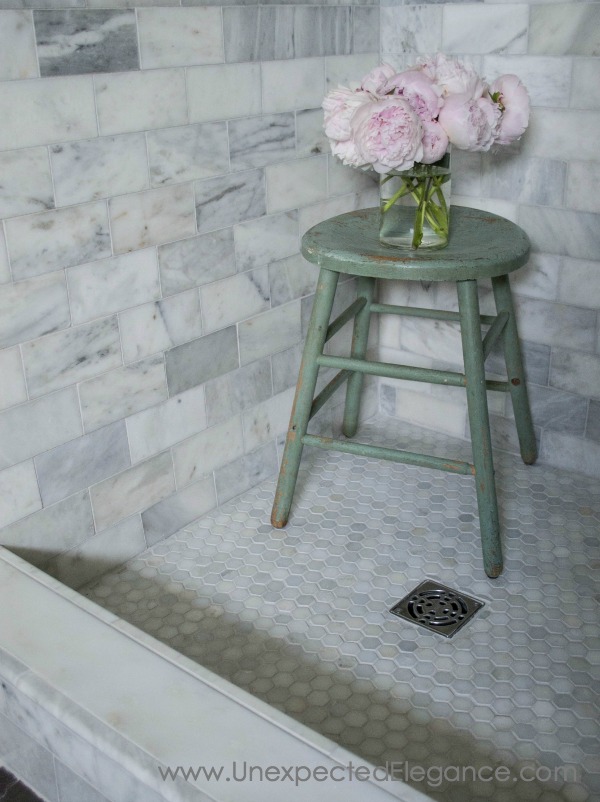 Hang Floor to Ceiling Curtains
Floor to ceiling curtains instantly add a high end look. If you have the average 8-foot ceilings, you'll need curtains that measure 96-inches in height. Even if you have a small window in the room you're decorating, this will make your room look taller. In fact, position the curtains where they go a few feet outside the window. This will give the illusion of having a large window in the room.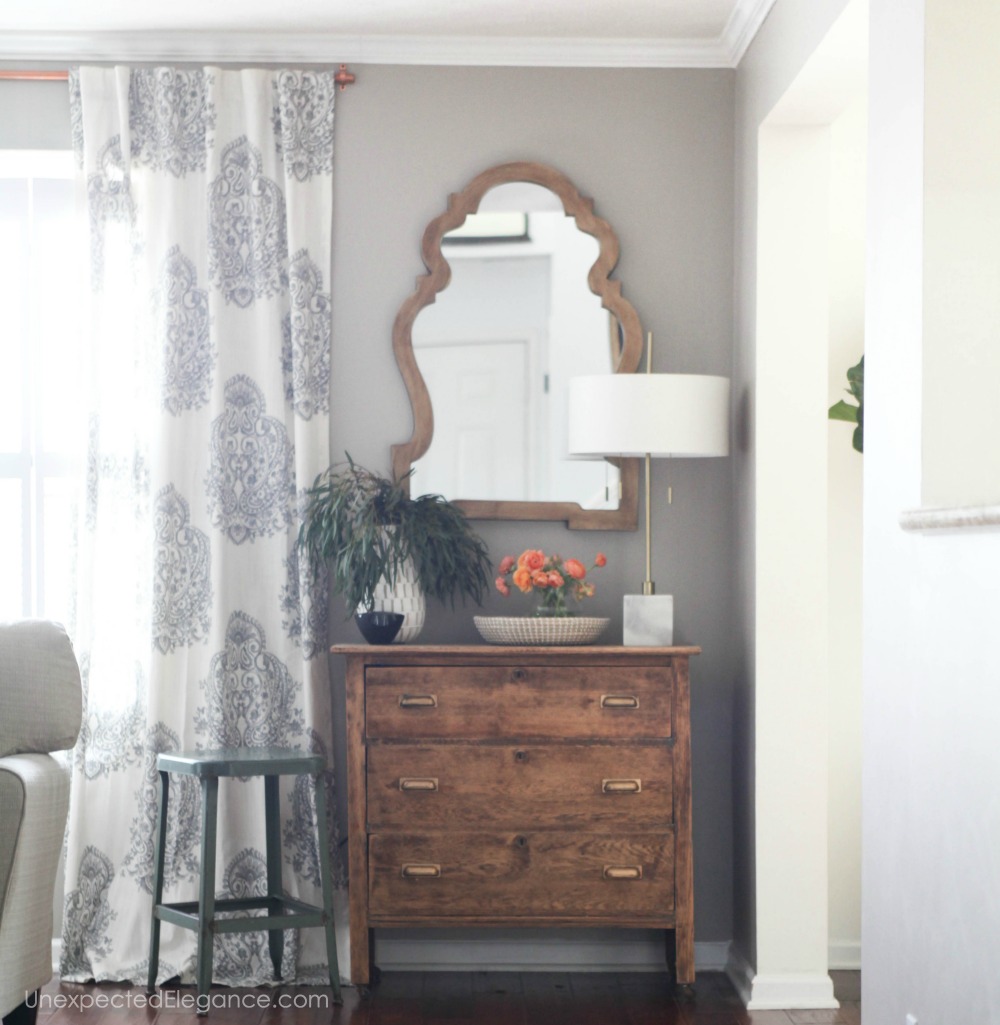 Don't Forget the Plants
Fresh flowers, live trees or small succulents…it doesn't really matter how much you spend, just make sure there is some type of plant in your space.  If you don't have a green thumb, get grocery store flowers or even artificial greenery.  Just be sure to add the "live" element to your space.
The truth is you don't have to have a lot of money to make your home look high end. All it takes are a few simple items and a bit of creativity to get a high end look on a tight budget.