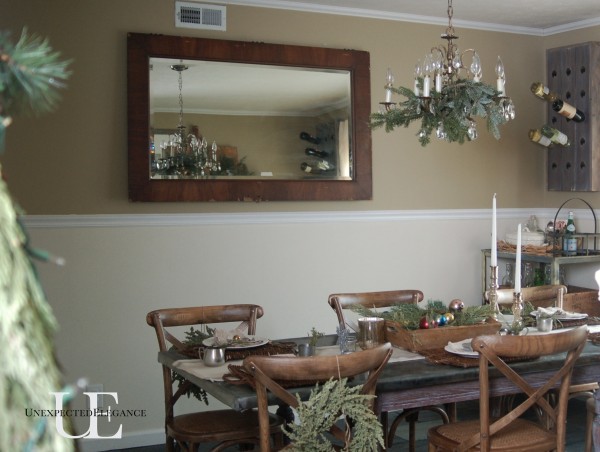 My house is decorated and ready to share.  I'm going to show the dining room and living room separately, since they are the main living areas.  Then I'll do a house tour next Monday.
So for today, here's my dining room…decked out for Christmas!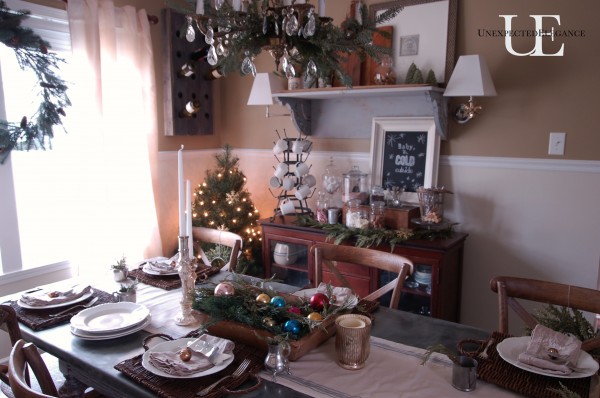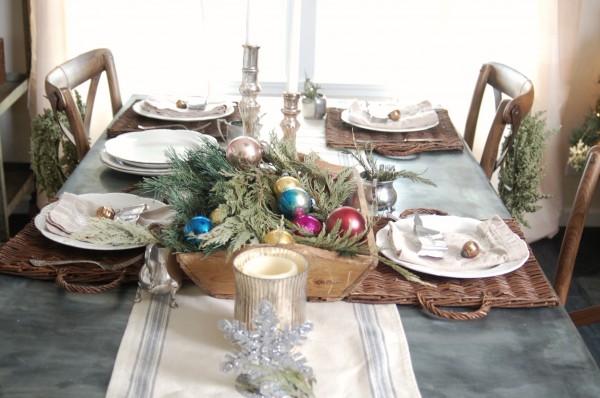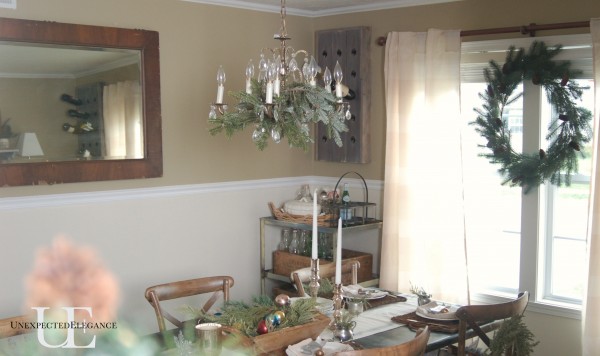 Did you notice my new mirror!?  My mother-in-law found it for me at a yard sale for $4.  I love how it reflects the light from this room back into the entry way.  But, BOY is it heavy!!!  I'm guessing it came off of a wardrobe?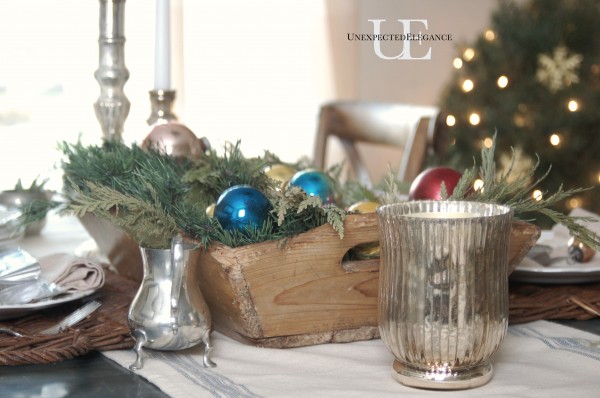 This year I did a hot cocoa bar.  The girls think this is the BEST thing ever!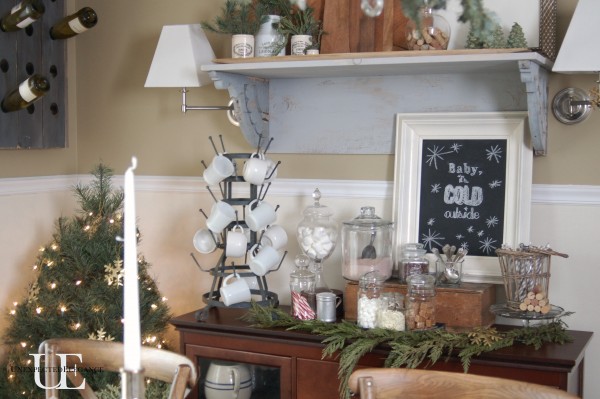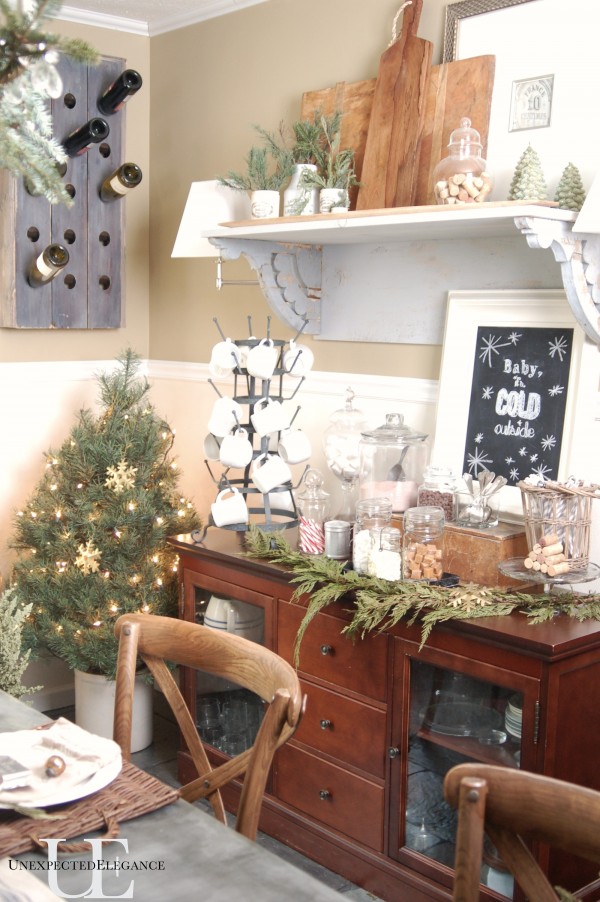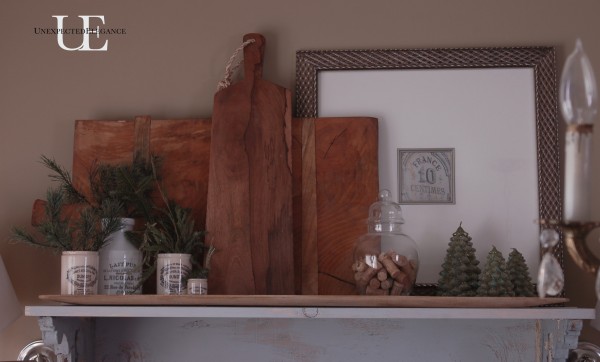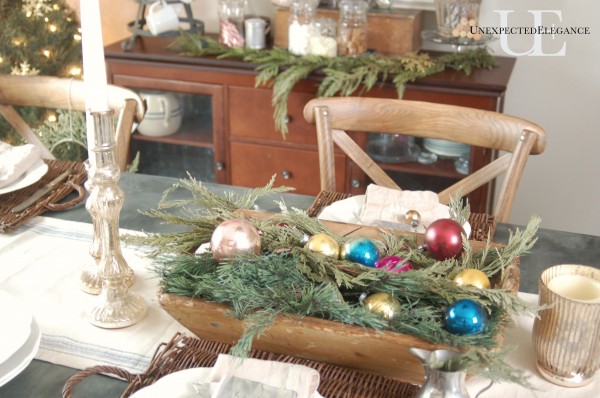 If you missed how I made the place cards, you can find it here.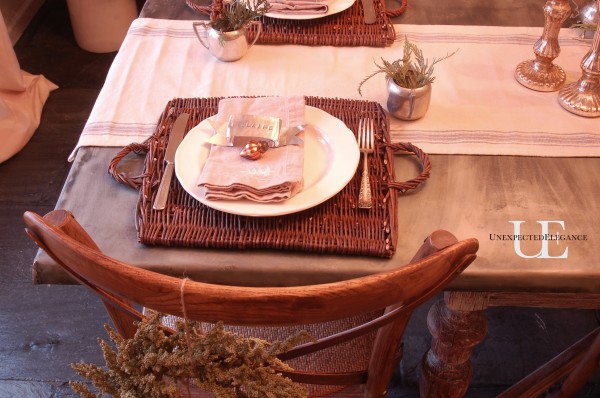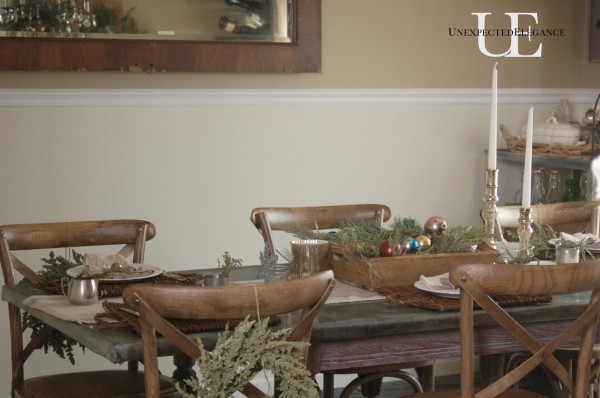 Angela