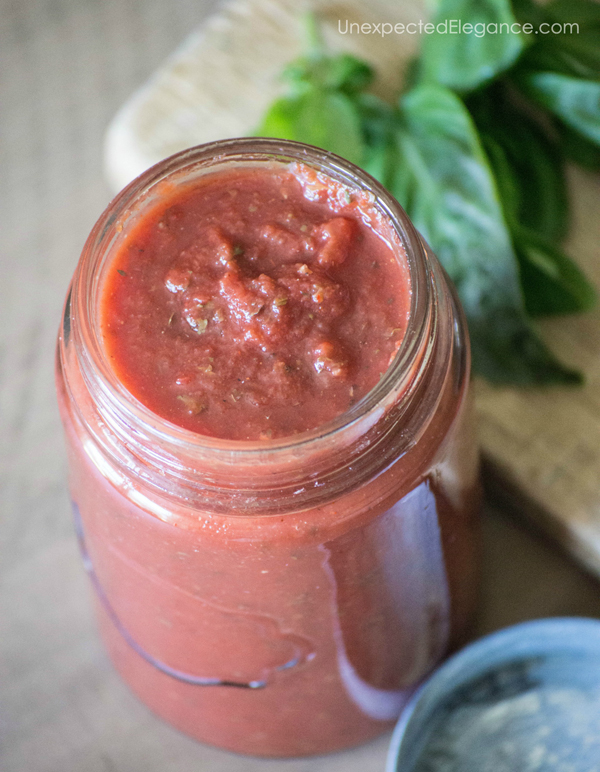 I've told you that I'm trying to eat better and cutting out preservatives as much as possible.  Well, one way I've done that is making a few things from scratch that we use on a regular basis.  It really is easier than you might think to start eating better.  I buy organic spices in bulk and then make my own taco and chili seasoning (two things we use often).  The other kitchen staple that we use regularly is pizza sauce!
This recipe only takes about 5 minutes to whip up and tastes great!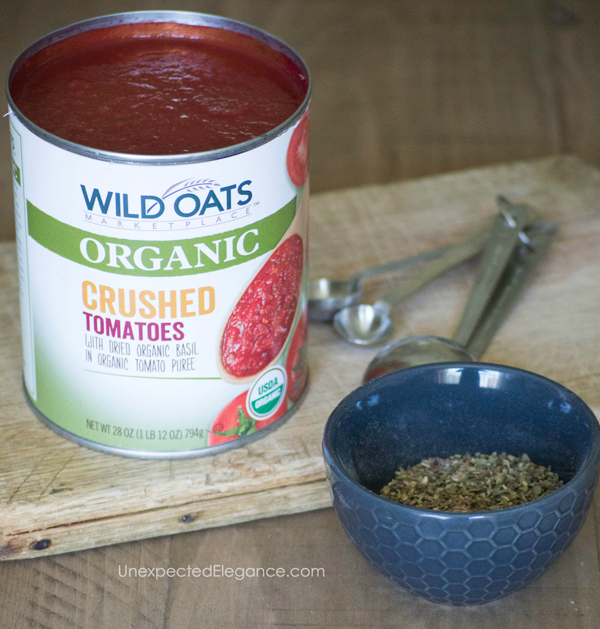 Homemade Pizza Sauce
(1) 28 ounce can of organic crushed tomatoes
2 tsps of dried basil
2 tsp oregano
½ tsp of onion powder
1 tsp paprika
2 tsp garlic salt
½ tsp pepper
optional:  1/2-1 teaspoon of sugar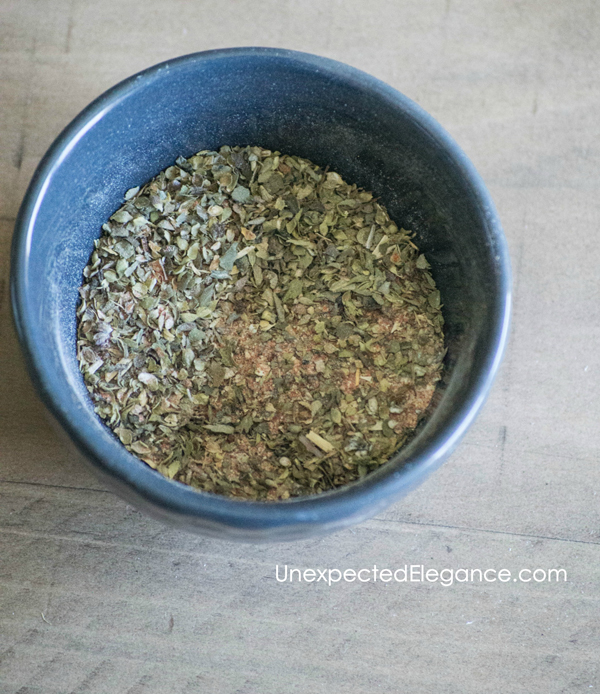 Directions:  Mix all of the dried ingredients together and then combine with the crushed tomatoes.  Stir together well, then transfer to an airtight container.   Keep in the fridge.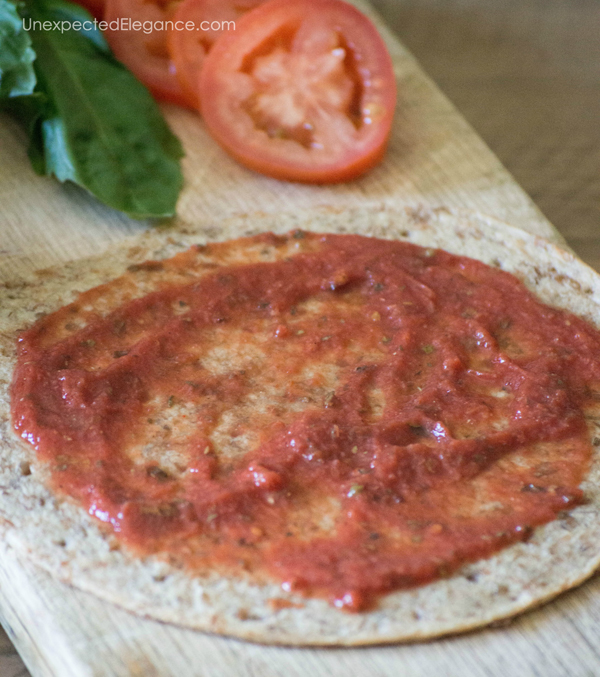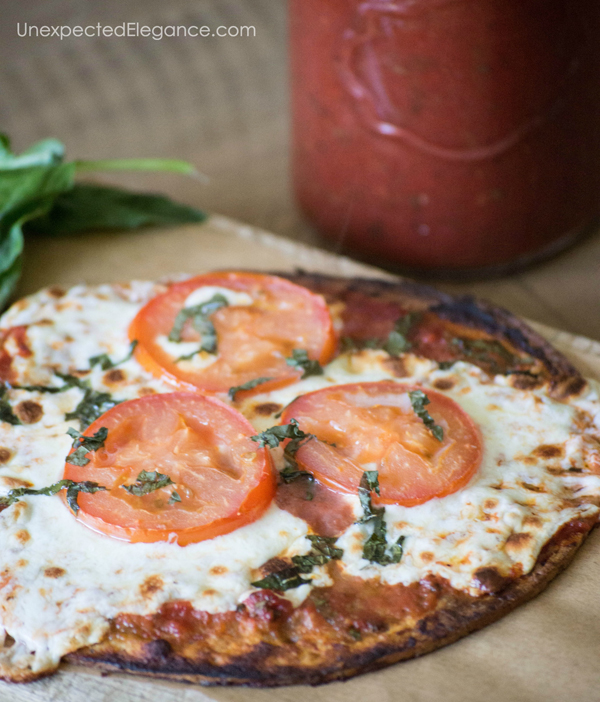 This will last about a month in the fridge.  The recipe makes a lot so if you think you won't get through it all in a month, you can freeze some of it in a freezer bag for later.